Just a quick hello with the warmest wishes for a very Merry Christmas!
I'm sharing one of my favorite Christmas Eve photos of our children. It speaks to the joy of the season. They were exclaiming, "Santa's Coming Tomorrow!"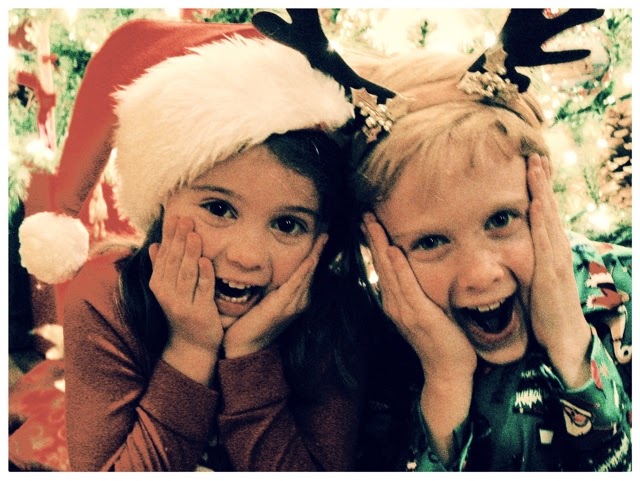 May the joy of the season ever be present in your heart and the true gift of our Savior's birth bring you peace and fill you with love always.
Merry Christmas!
Thank you for subscribing to Paper Daisy Designs. Please continue reading on the blog. I appreciate having you as a reader.