For your convenience, I have set up this page of curated items from our homes or client homes. Shopping from these affiliate links helps support the blog and the content I am privileged to share with you. Thank you for following along and for your support!! When items have been discontinued or out of stock for extended periods of time, I offer suggested items.
Scroll through the image boxes and click the photo for the link.
Shop from Instagram Reels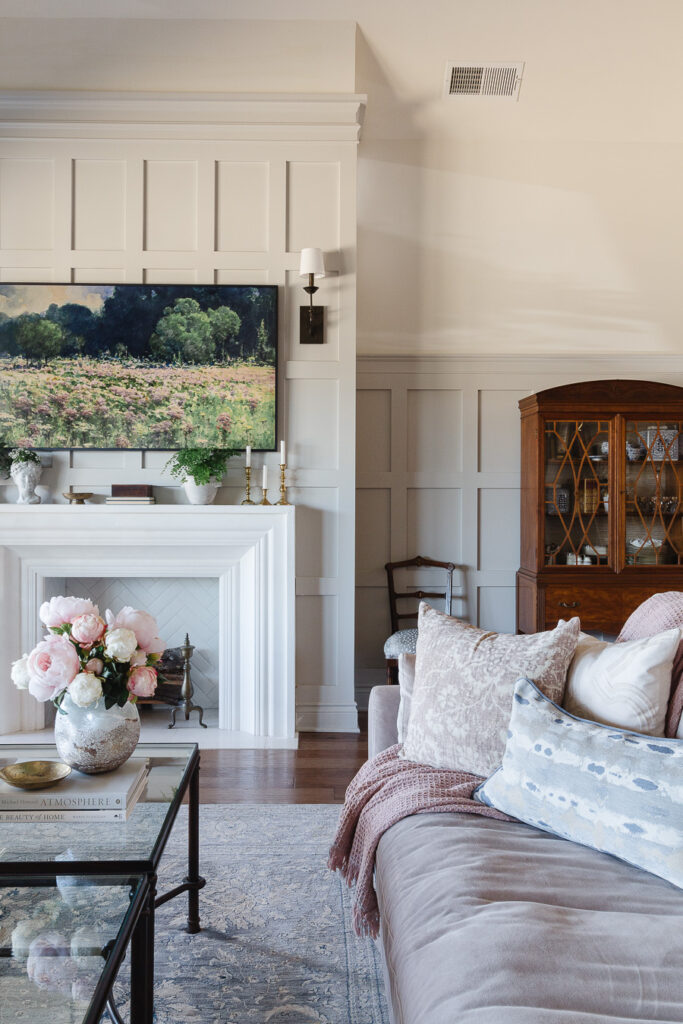 SHOP THE LIVING ROOM

SHOP THE DINING ROOM

From Apt2b: Kimbrough dresser from Apt2B, Veles Table lamps in Andesine, Tiffany Mirror
Lake Ridge House Kitchen
SHOP THE ROOM

Laundry Room / Mudroom

Bathroom Finishes with Build.com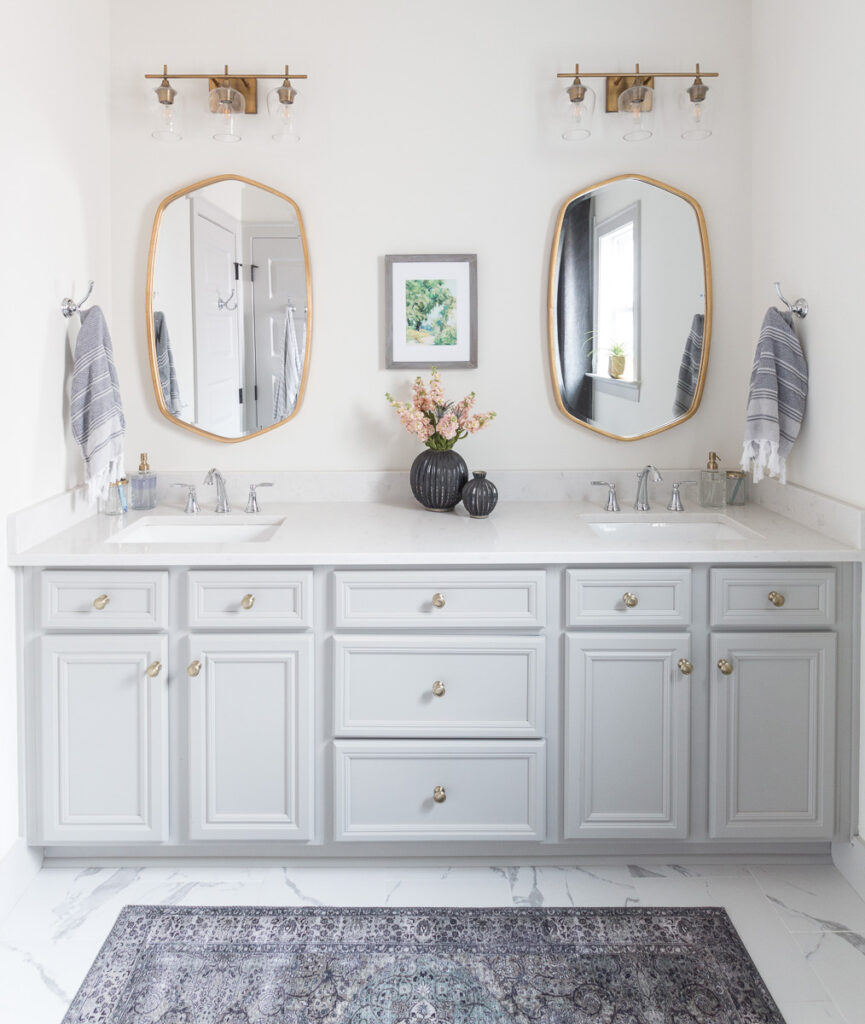 Round Mirrors: One of my favorite Design Staples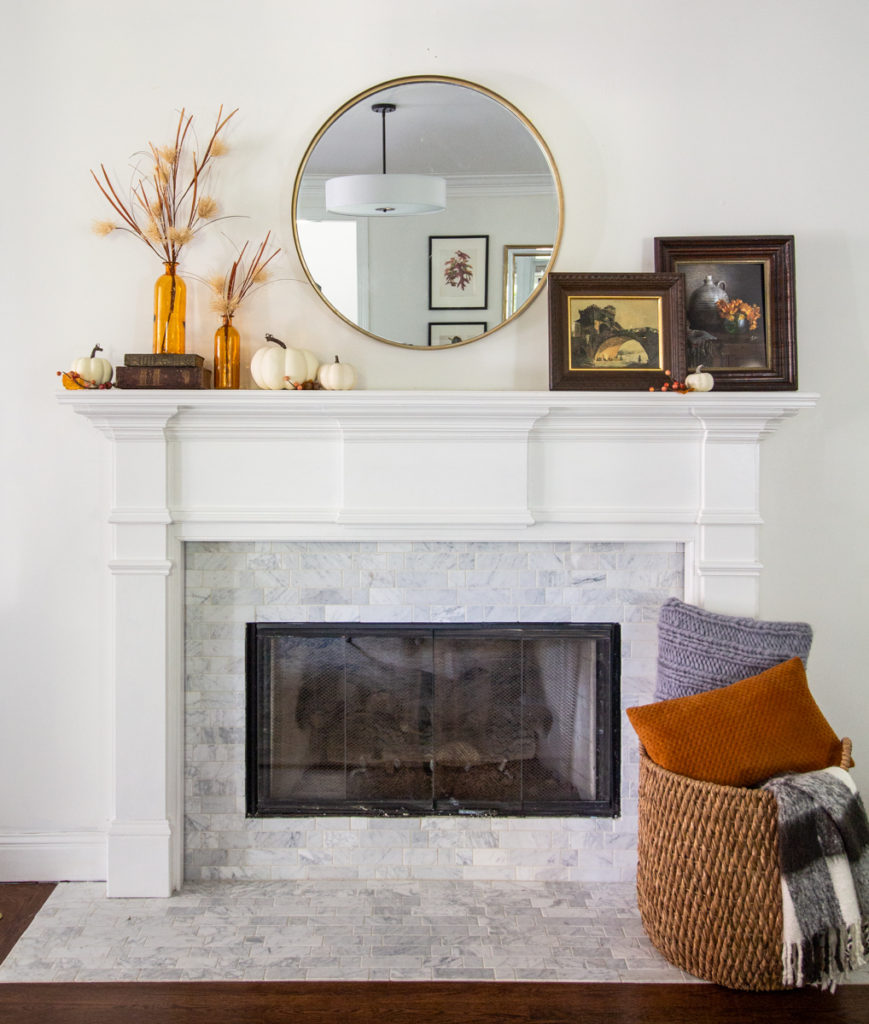 Under $200
The size of the mirrors is listed under the photo link.
Over 36″ and Under $250
These are all over 33″ and under $250, which is a tall order for a mirror that size.
If you want a mirror with a black or an oil-rubbed bronze finish, that last 36″ mirror above is only $119!!!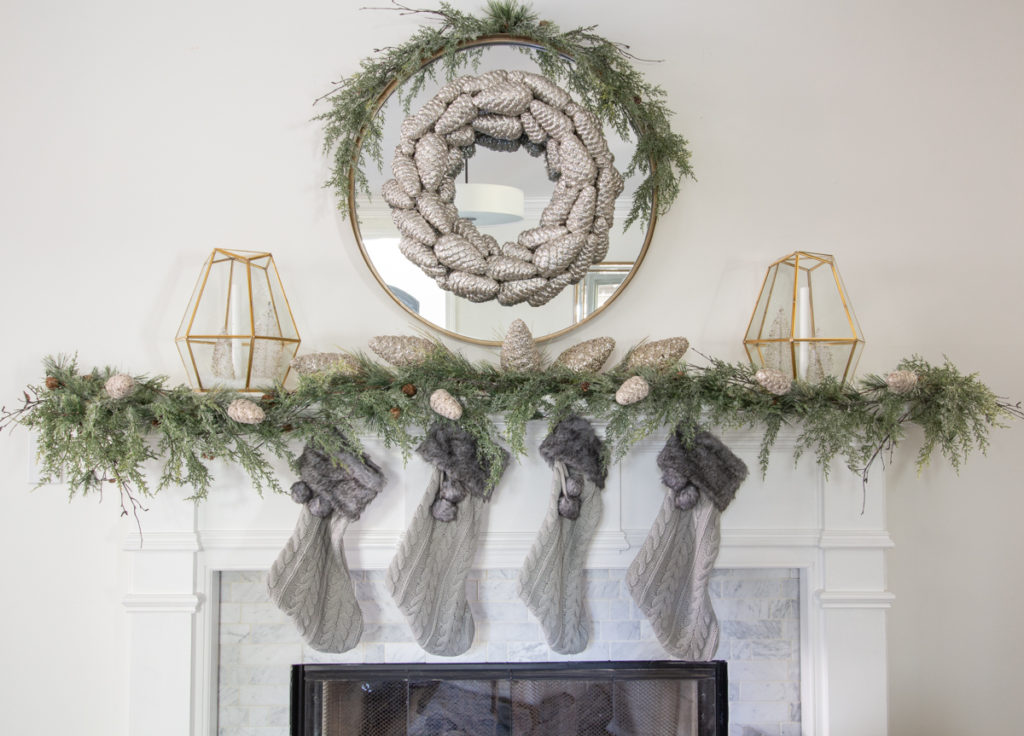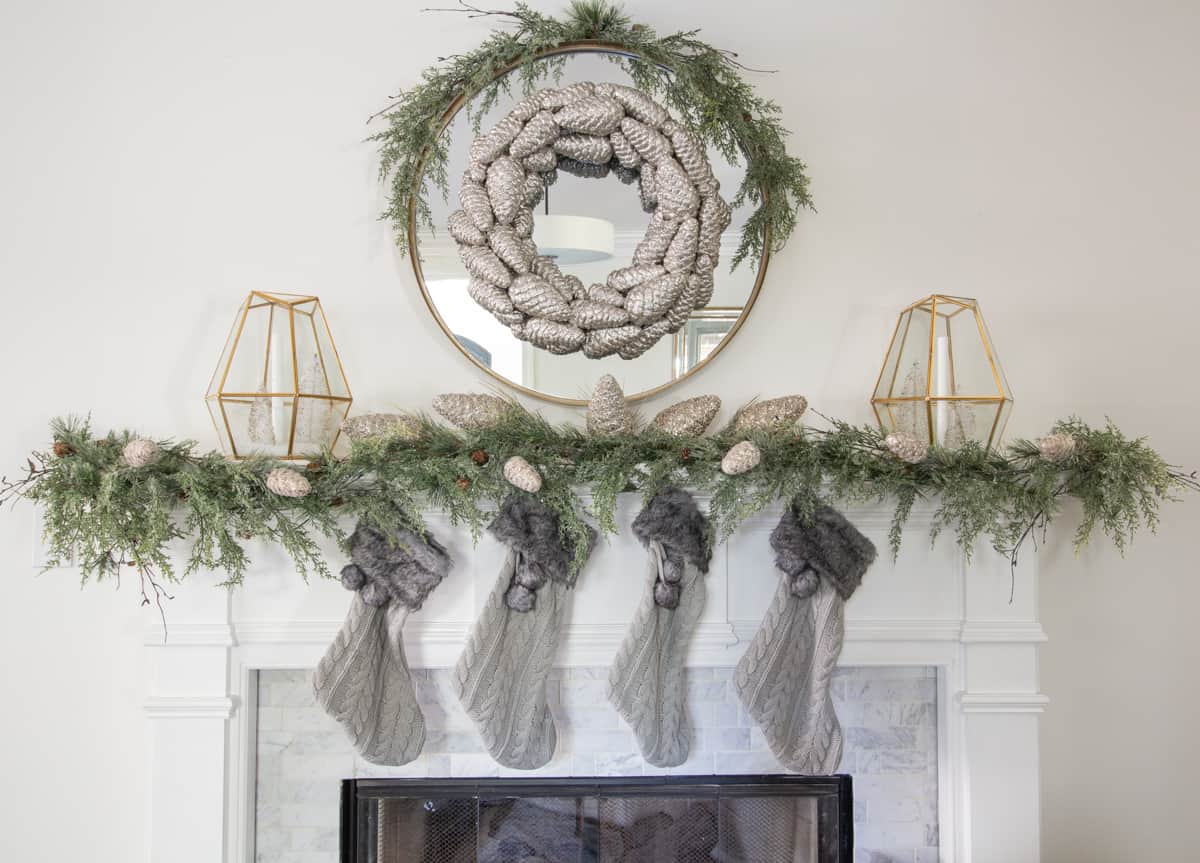 The mirror in my photos is a lucky find at Home Goods, but is most like #1. I painted the edge of my mirror with a mixture of gold and bronze craft paint because it was more slivery than I would have liked.
Need a little inspiration for how to decorate a mantle with a round mirror? Here is a link to one of my favorite design basics posts. 4 Ways to style a Simple Fall Mantle with a Round Mirror