I am very happy to share some Project Life pages with you today, as well as a great little tool I made to help me get caught up.
First, here are the pages. Week of Jan 24-30.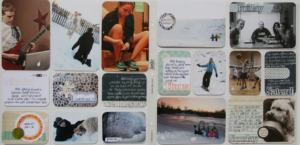 I really do like mixing the "
Design B
" into my Project Life. I think it keeps it interesting.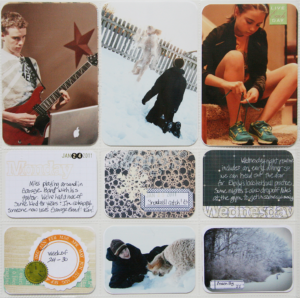 Week of Jan 31- Feb 6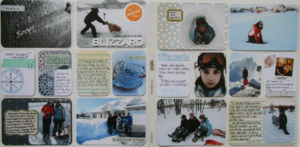 I have plenty of photos from the "blizzard week" I can't decide if I want to add an insert here between these two pages or do a traditional scrapbook page. If you are doing Project Life, are you also doing traditional pages that repeat some of the same photos?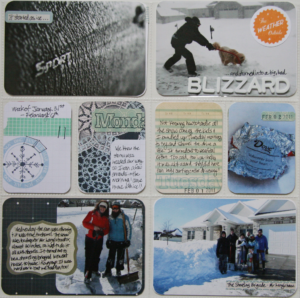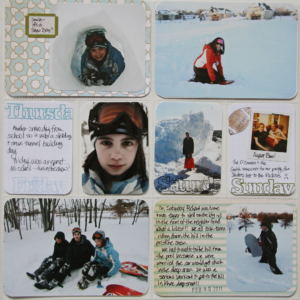 I have many more pages with the photos all planned out that just need journaling and embellishment.
Part of the reason I fell behind is because I wasn't staying on top of my printing. I'm generally in a state of aggravation with my home printer. It either prints too dark or I seem to be constantly feeding it new ink cartridges.
I was able to get over the hump of being behind with the help of these sketch pages I created from the merging images from
Becky's Blog
.
This sheet is only Design A sketches. If you click on the sketch you can download the page. 🙂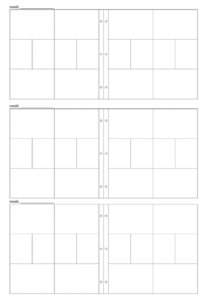 This one I call Mix Project Page. Basically it's the "Design A" with one sided transitions to "Design B".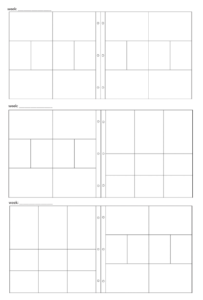 And lastly, I call this one Transitional B Project pages. It starts with an "A" and moves to 2 "B's" and back to "A".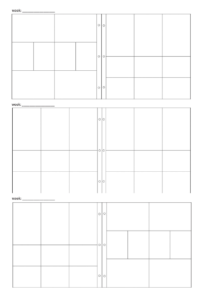 Basically, I printed these out and sat down in front of iPhoto and penciled in a general description of the photo I wanted in each slot. I then uploaded the images to a photo center, checking them off as I ordered. To create my smaller photos, I have a template set up in Photoshop that I drop 2 photos into with the measurements of the small pockets and sized to a 4×6 photo. (I did check with Becky's Project Life customer service to make sure it was okay to share, use these images.)
I am literally all caught up with my photo printing. I'm so excited. I hope this tool will help others get caught up or just be able to plan your pages better. Enjoy!!!
I hope you and yours have a blessed Easter weekend. We are going to a special Good Friday service tonite at our church and then Easter service on Sunday. Other than that we don't have much planned. We are excited about our a southern Easter dinner- ham, drop biscuits, potato salad, develed eggs and Chocolate Silk pie. Emily asked if we had to eat in the dinning room? What's wrong with eating in the dinning room occasionally? That girl! Hoping for a beautiful day Sunday, forecast says it will be rainy. Either way I know we'll feel blessed.
Thank you for subscribing to Paper Daisy Designs. Please continue reading on the blog. I appreciate having you as a reader.