Early morning practices, wet towels and suits tossed all over the laundry room and Wednesday night swim meets have come to an end. As much as we enjoy summer swim team, we are happy to have moved into a low-key summer schedule.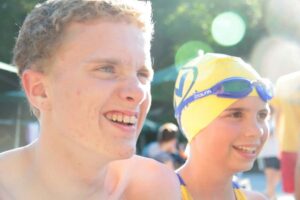 And while we look forward to swim team each year, we all feel like the lazy days of summer really don't start until the swim season is over. A collective "sigh" rolls across us at the end of the last meet.
Hopefully, we'll feel more like hanging out at the pool, just to cool off and relax, instead of lapping the pool like this.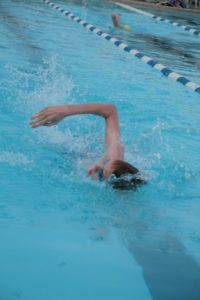 It was a fun season with lots of improvement, but I'm definitely cheering, "Here's to the rest of the summer!!"
Thank you for subscribing to Paper Daisy Designs. Please continue reading on the blog. I appreciate having you as a reader.