Welcome back to Week 2 of the One Room Challenge! If you didn't get a chance to stop by last week, I shared a number of beautiful images to inspire my Shades of Grey Master Bedroom makeover. You can catch up here.
As a reminder, below is a photograph of the before, which is technically not the before, but it's where we were before the challenge started.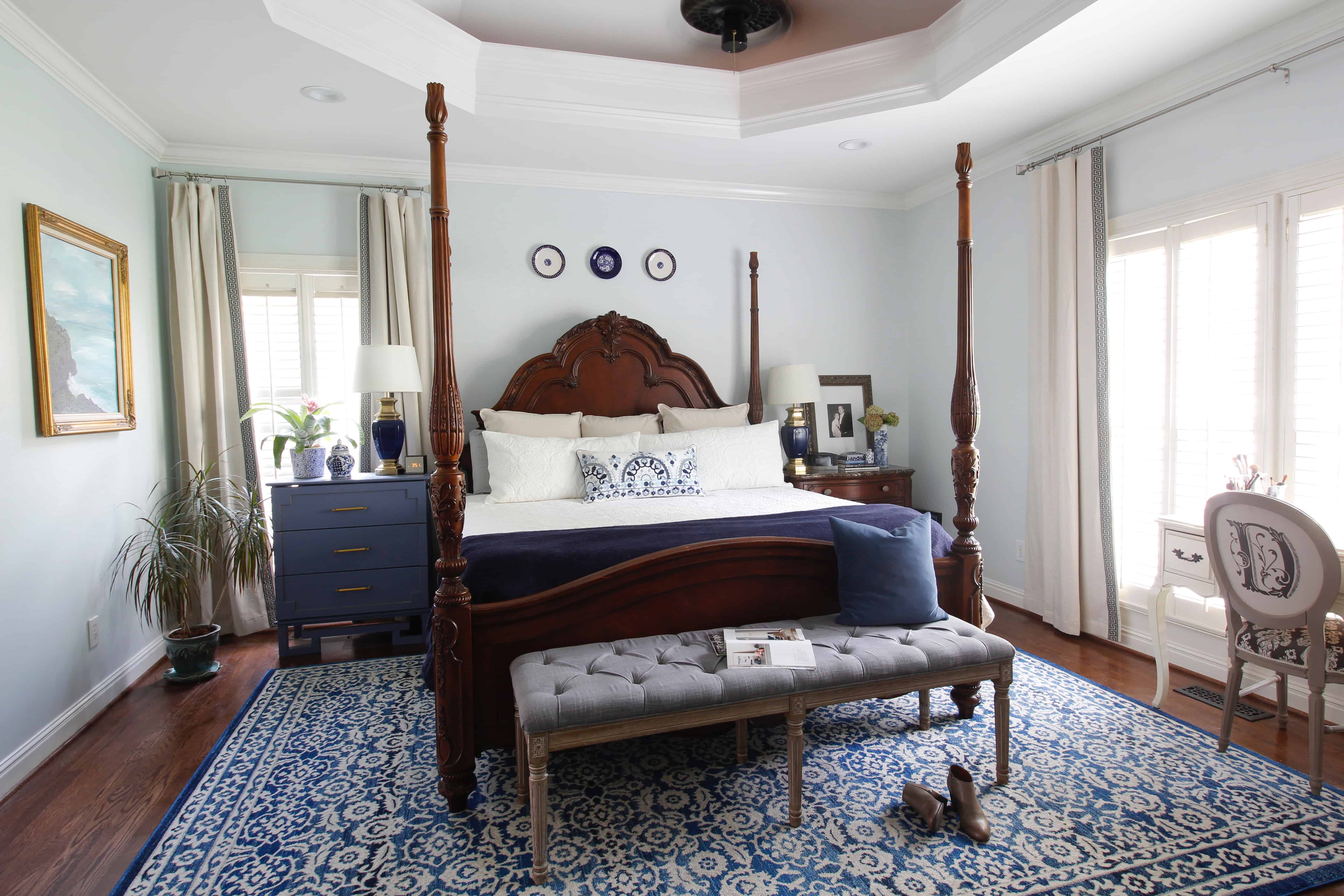 We had to make quick work of all of the bigger projects this week, for two reasons.
I will be traveling to England during Week Four to attend the Amara Interior Blog Awards in London. I was honored to be shortlisted into the final 5 bloggers in the US in the DIY and Home Improvement Category!  My best friend and I are thrilled to attend and tour a little of England for 5 days.
My husband's work can be very demanding during hurricane season and we knew it was only a matter of time before a named hurricane would make relying on his help for these larger projects impossible. (Insert Michael that hit the Panhandle on Wednesday.)
Not only did we get the bedroom room painted we also hung a majority of the interior finishes from Metrie.  The chair rail, architrave and door casings arrived yesterday and plan to finish installing them this coming week.  I have recruited a friend of mine to come help lend me a hand. Long pieces of trim are so much easier to install with an extra set of hand. (Actually, she volunteered and I gladly took her up on her offer. )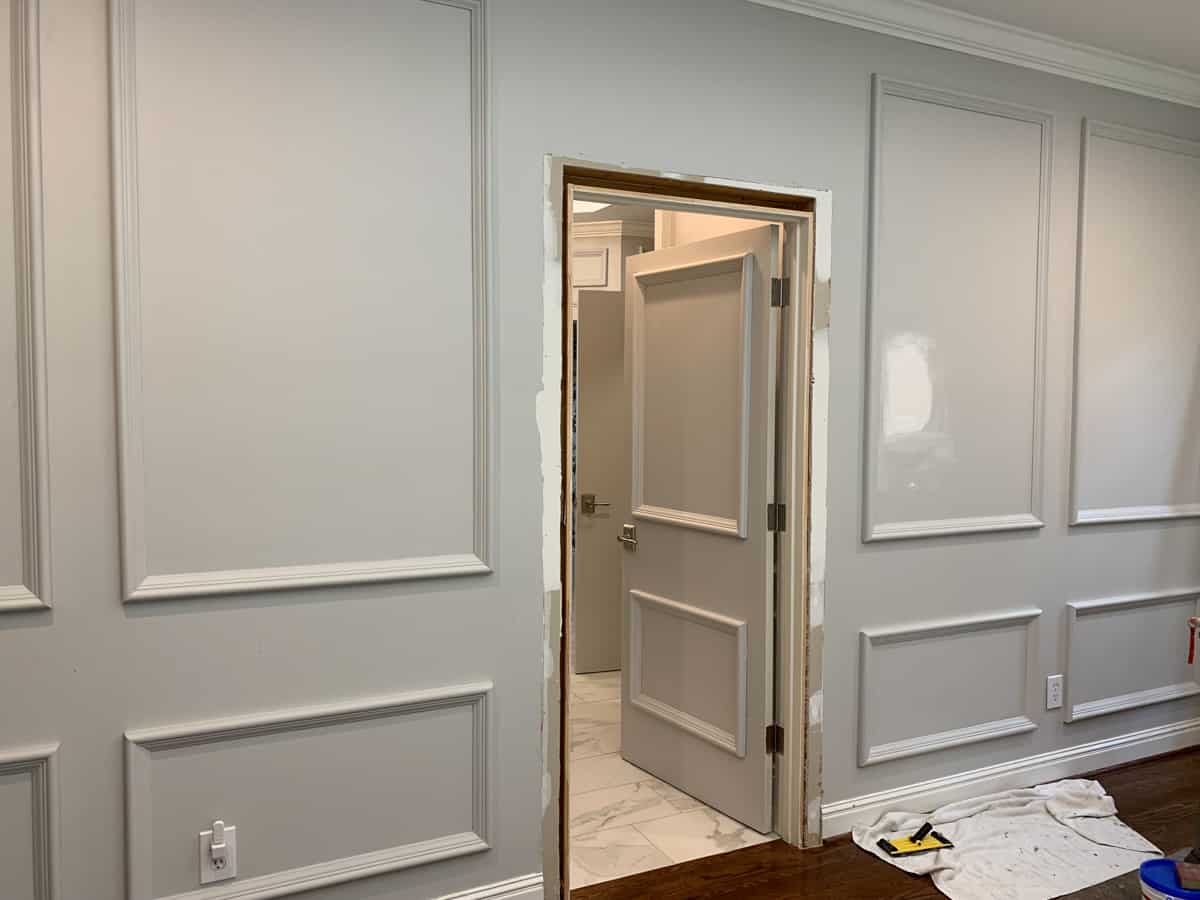 I took video of much of the process and will be sharing that hopefully next week! Now that this is our third time at installing panel modeling, I've developed a few tricks to make the process go faster and easier.
I also painted our four poster bed and my vanity this week. I mixed several shades of Annie Sloan chalk paint, using Graphite, Coco and Paris Grey to create the varying shades of grey for these pieces of furniture that are coming back into the room.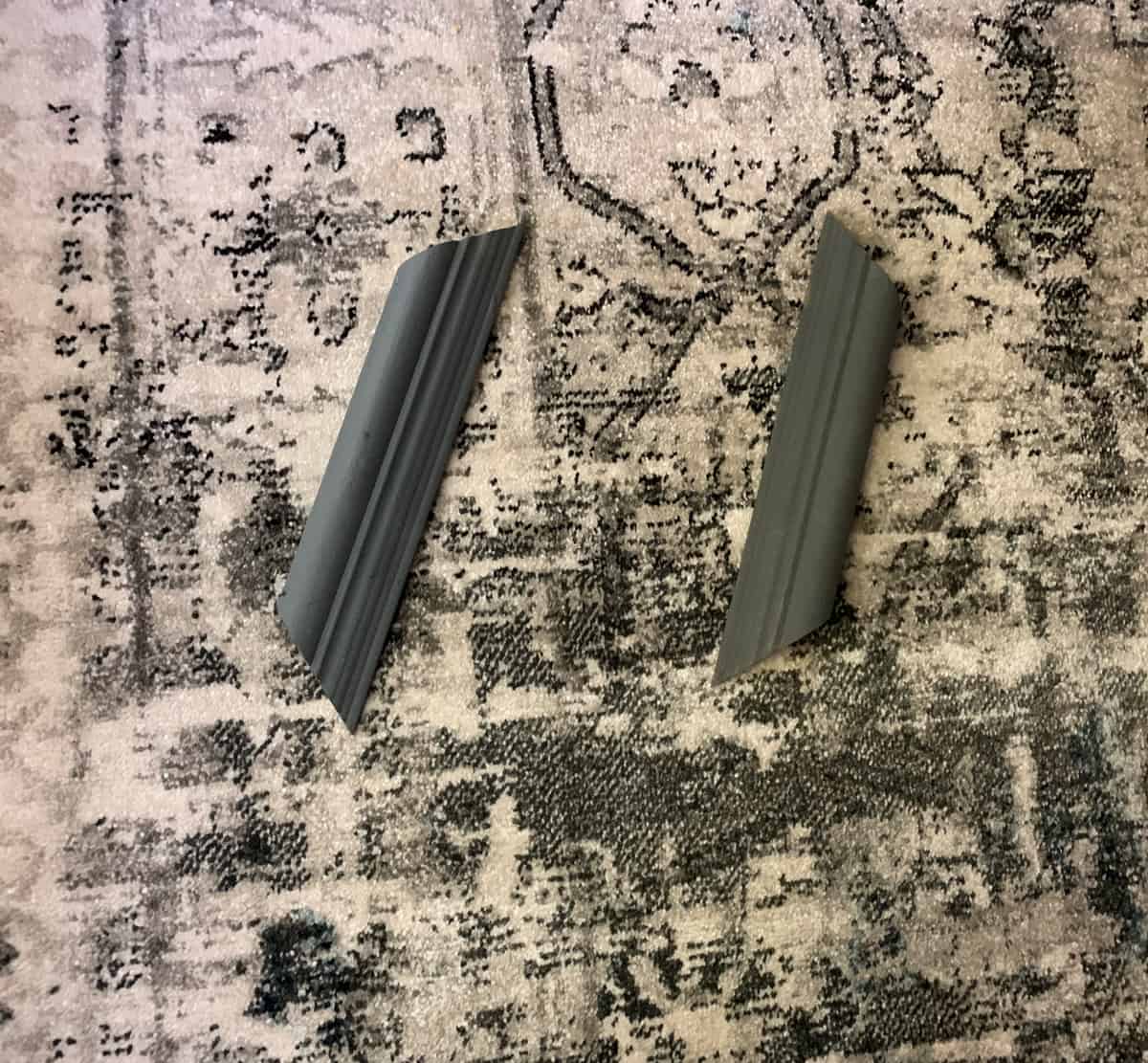 Here's what the bed looked like after the first coat.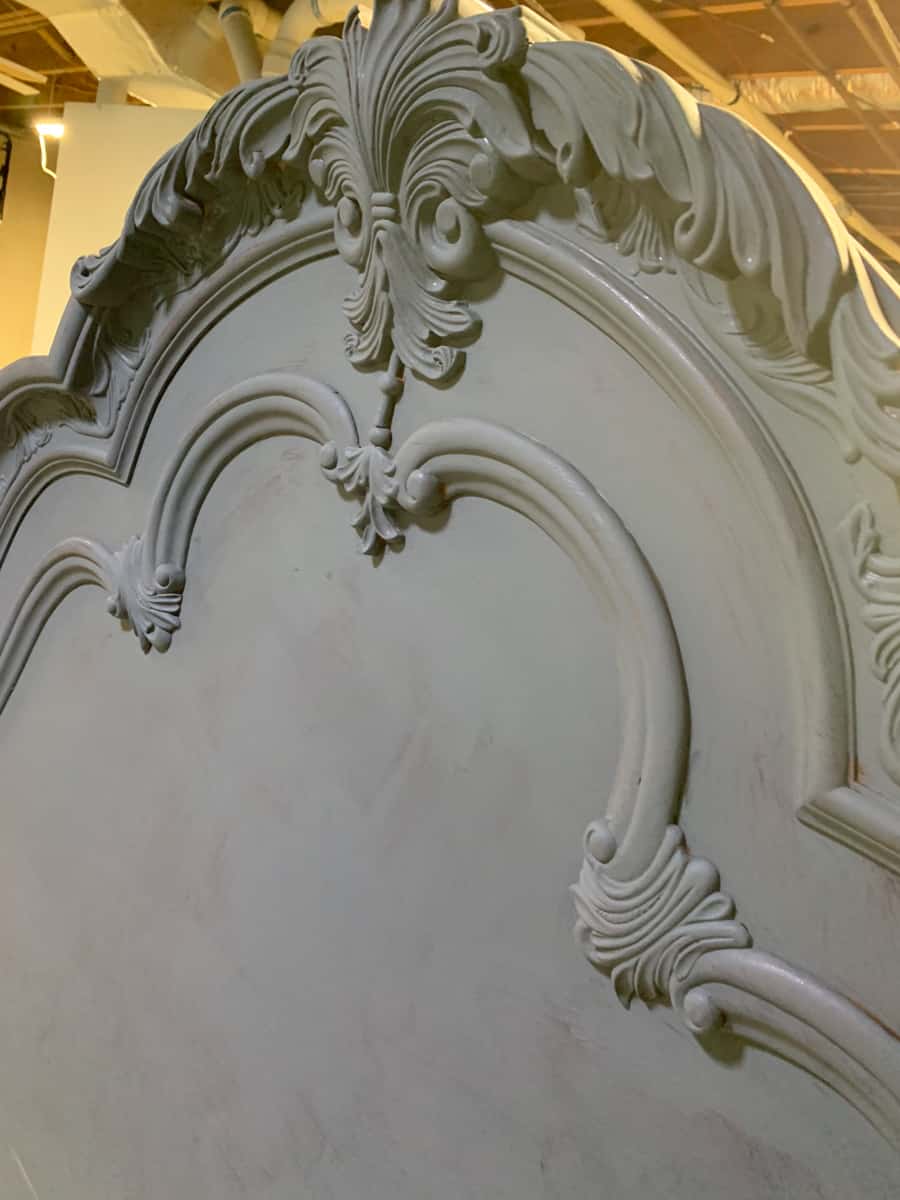 It was very important to get this heavy beast of a headboard and frame back into place before I lost my husband, aka the"muscle" to his duties at work.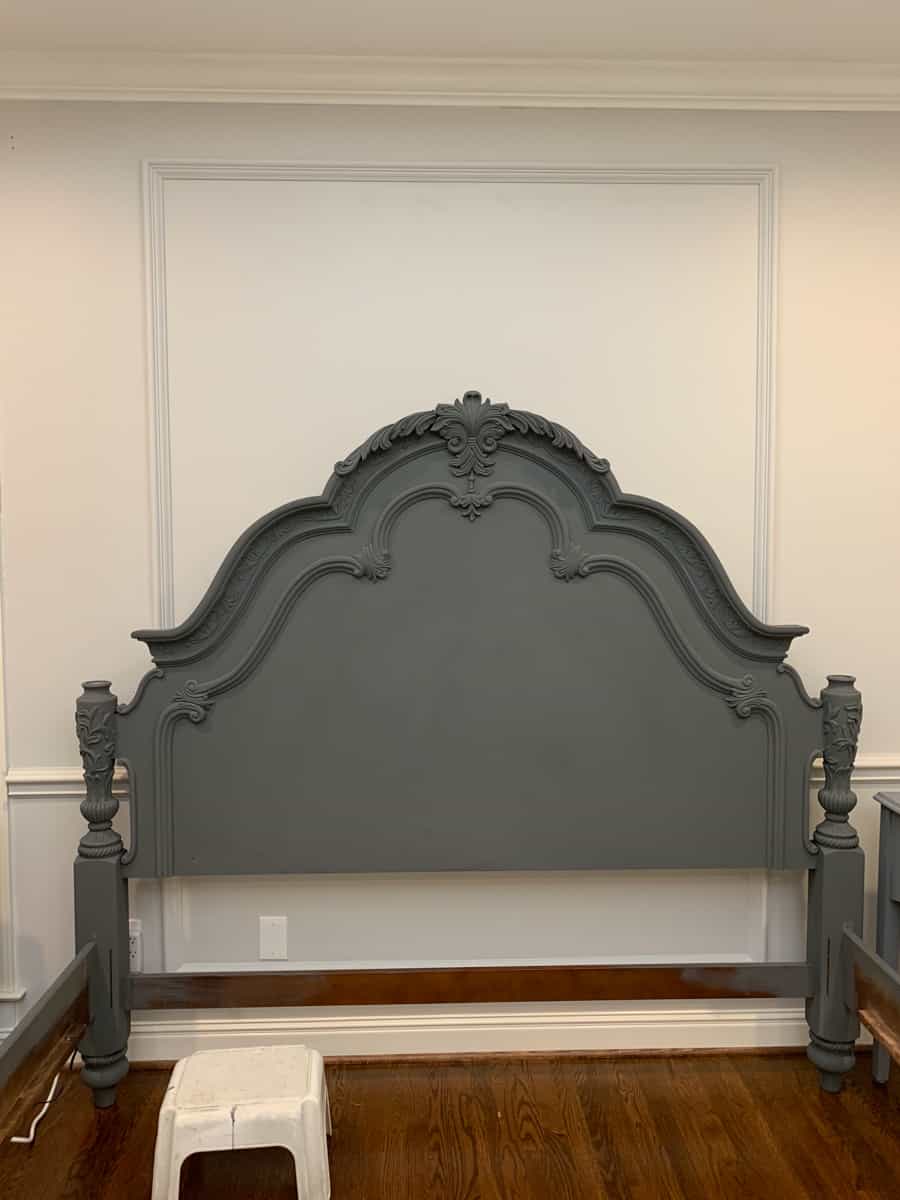 The big hiccup in the overall budget plan this week was discovering that I was missing the extra set of curtains panels I needed to finish out the room.  It's kind of a long story (one that I've already hashed out in my Stories on Instagram), but essentially I was going to reimagine the drapes from our previous house and realized I more than likely donated the extra fabric. You can follow my Stories here. 
Hoping that won't be my budget buster, I may have found some reasonably priced stand in's  potentials from HomeGoods but I haven't convinced myself they will work. In my mind I wanted the curtains to be a medium shade of grey, darker than the walls but lighter than the bed. These almost perfectly match the walls. (And you know if I wanted to find curtains that matched that would have never had happened!!?)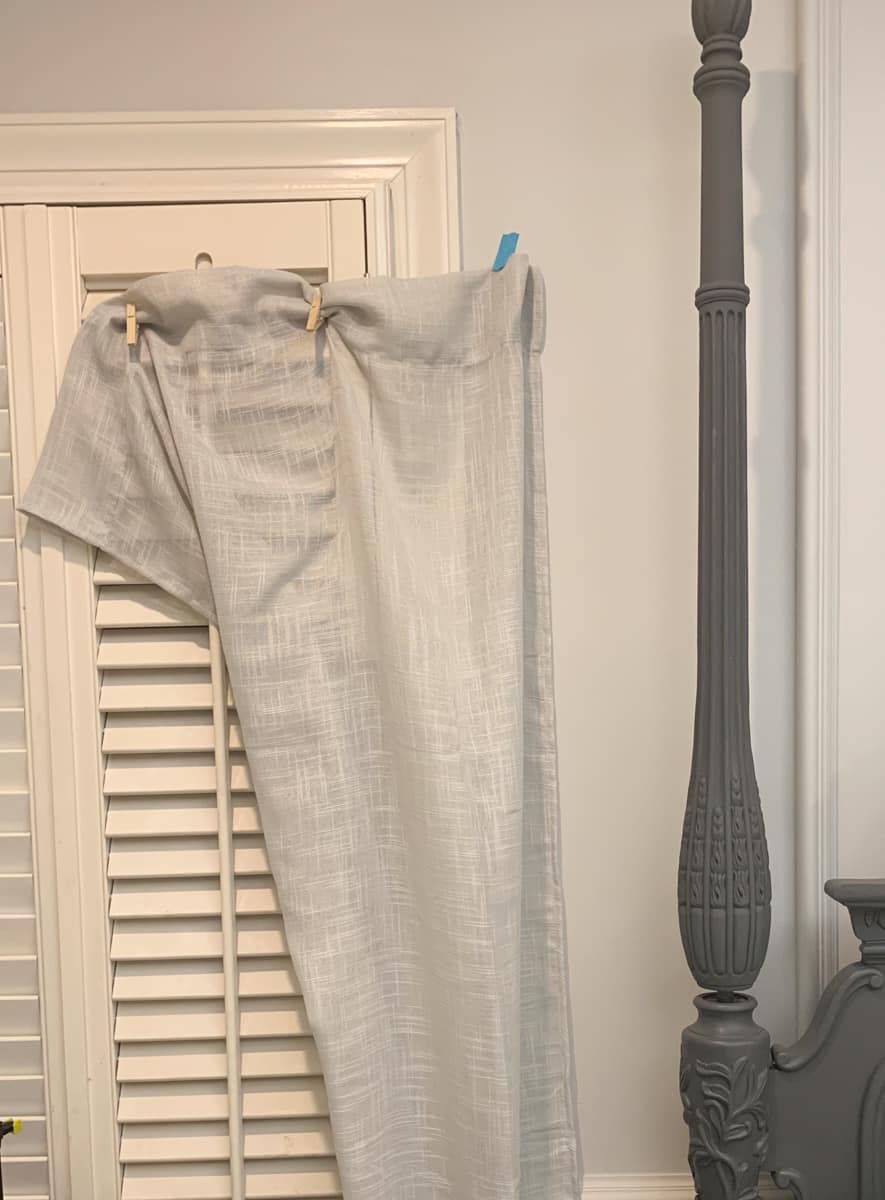 These plantation shutters are going away as soon as the new bamboo shades from Payless Decor arrive.  Having the shades in place may help me decide on the curtain fabric. So I think I am going to set that decision aside for a little while.
The good news is most of my other new elements in the room have arrived. You got a sneak peek at the rug in the photo above with the two shades of grey trim pieces.
When starting a room from scratch, I almost always start with finding a rug. It is the best way to insure that all of the colors, shades and tones in the room cooridinate. If you try to find a rug after all of the big choices have been made, then it can be extremely difficult to find the perfect rug and stay within a budget.
The side chairs from my partner for the ORC, HomePop, arrived and the scale and color are perfect for the space. They will be tucked slightly into the corner of the room for a little conversation area or reading nook.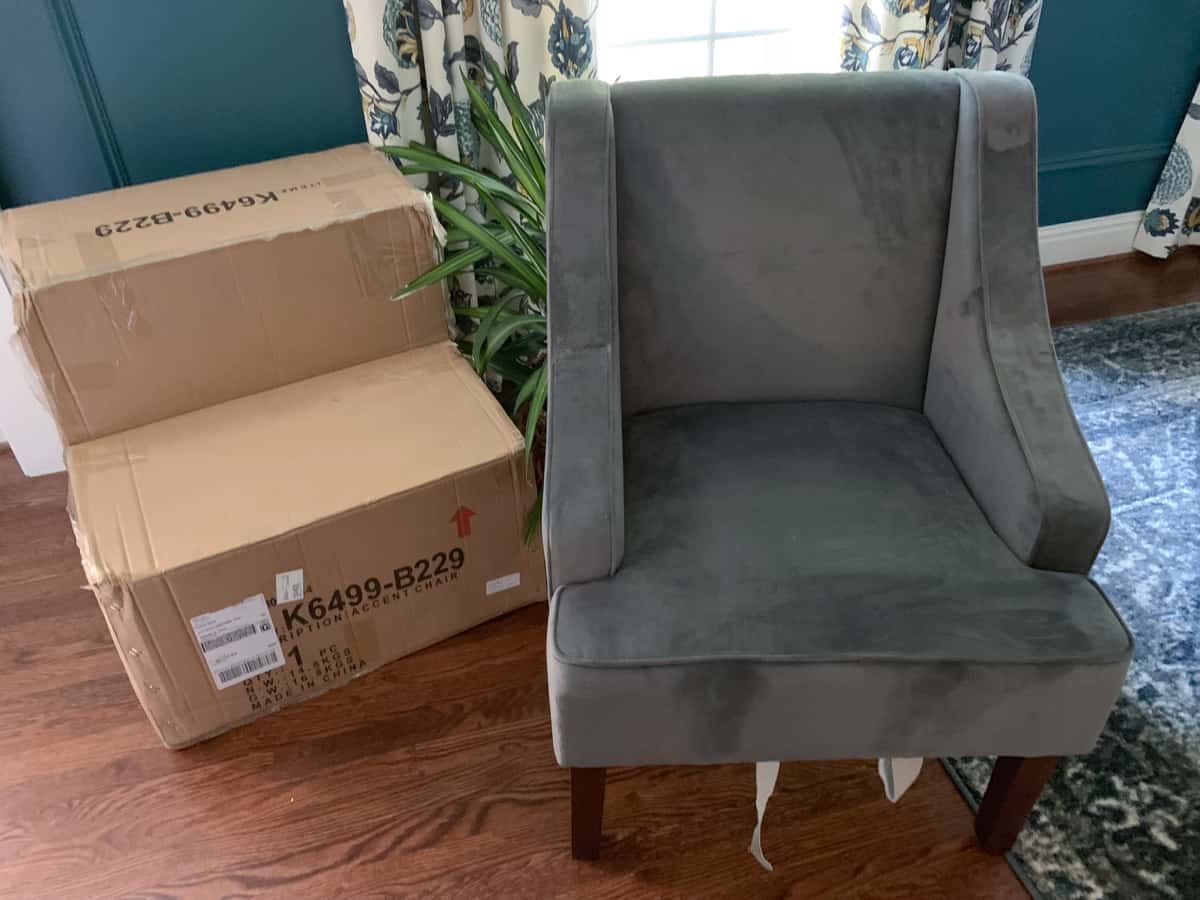 Yesterday, the bench for the foot of the bed arrived. You can see it in the mood board with the other key elements in the room below.
This post contains affiliate links for your convenience.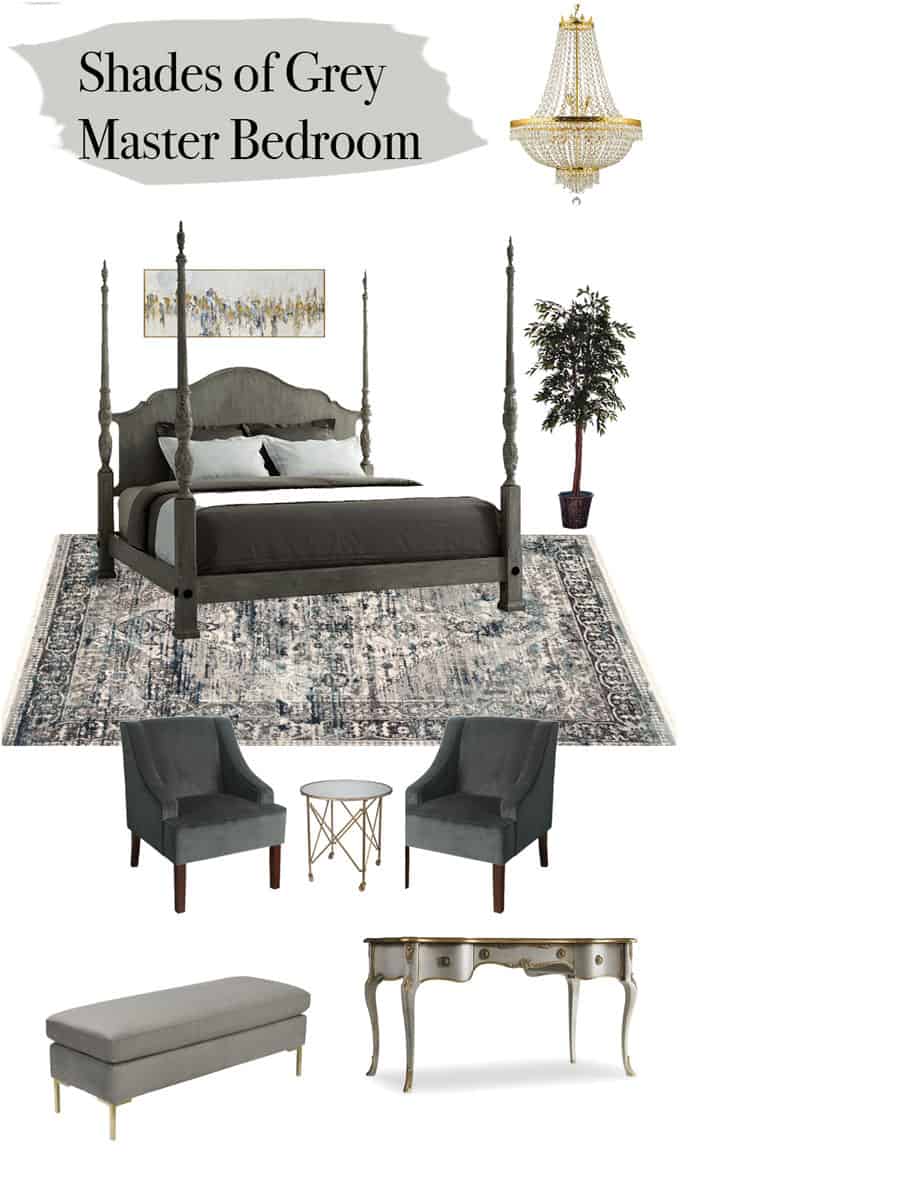 French Empire Chandelier || Similar Bed || Rug || HomePop Chairs || Side Table|| HomePop Bench  || Similar Desk 
The Specific Plan & the To-Do List
Install molding from Metrie just as we did in the master bathroom. More than half way finished.
Paint the bed. (I know some of you just gasped as you read this but I debated for a very long time and I have decided this is the best option for me and my sentimental side. Not to mention, I do not want a tufted or upholstered headboard. I tend to be a bit of a design rebel and can't stand to create a space that is not unique.)
Simplify the other furniture. (I have a few new pieces coming in from HomePop and editing others which will require me to give up a smidge of storage, but I feel like it will be worth it.)
Create symmetry in the room.  This is probably the one feature of the room I struggled with the most.  I finally had a lightbulb moment a few weeks ago and I can't wait to tell you how I am going to solve this pesky problem!
Reimagine my existing curtains and add shades from Payless Decor. This will help me stay on budget and has the potential to be an interesting DIY.  UPDATE:  I will be purchasing the right curtains, hopefully at the right price since what  I wanted was free!
Paint my existing vanity. I love this little antique. It is perfectly functional and just needs to blend with the rest of the room. (You can see just a hint of it in the before photos.)   I will likely change it up a little after finding that inspirational image!
Recover the vanity chair.
Give the existing lamps a makeover.  They are extremely well made and have a very convenient switch on the base, a feature we love having next to the bed.  The shape of the lamps are nice and I am always reluctant to get rid of something for the sake of having something new.
New bedding is also in order to fit the new color scheme. 
I had said last week, that If, and only if, I can stay on budget I have one more secret change up my sleeve. Well, I went ahead and ordered the chandelier that I was alluding to.  Sadly, this was before I realized I was missing curtains, but it will work out in the end. Removing the fan and replacing it with a chandelier will definitely set the tone for the luxurious retreat I hope to create!
I have been extremely fortunate to partner with these amazing companies. I'll be sure to share more details about each them in the coming weeks!!!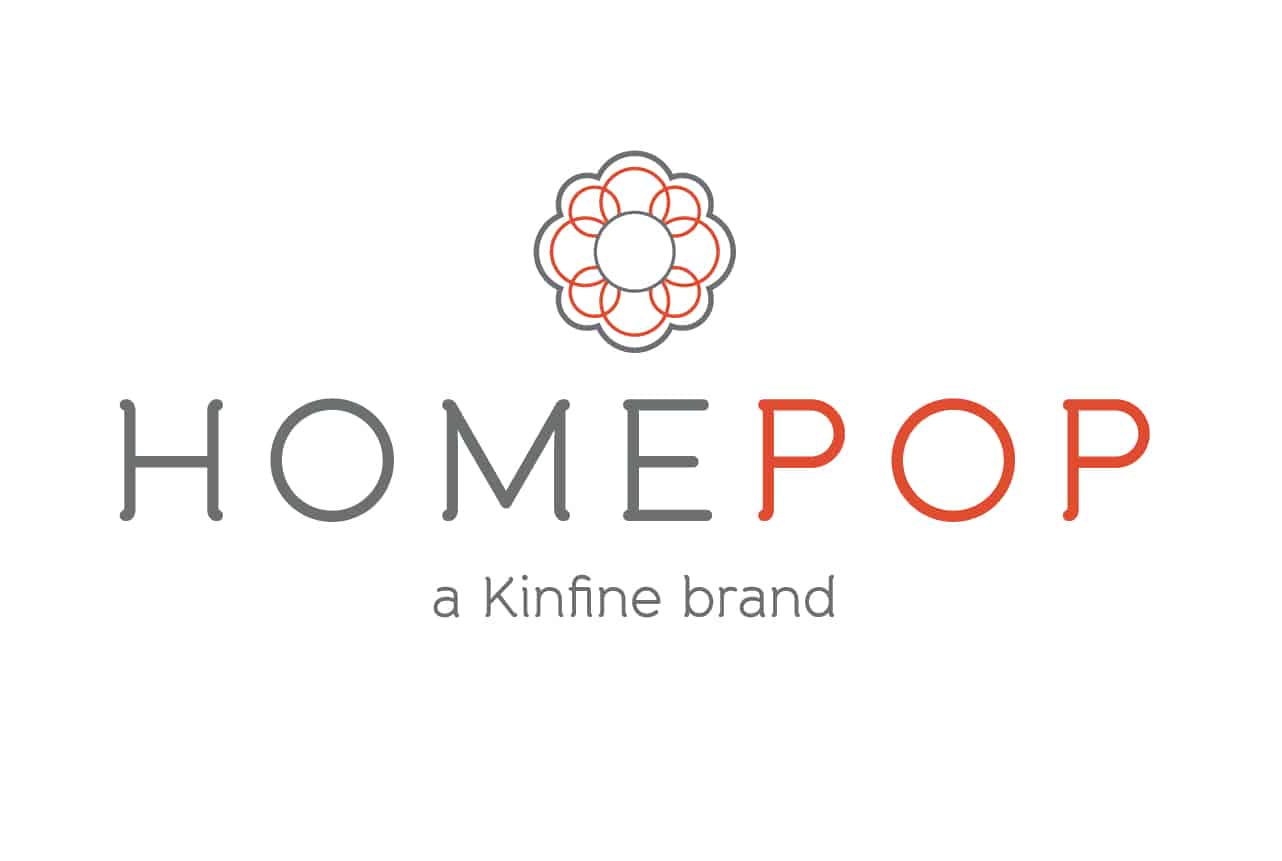 Be sure not to miss the other guest participants here and of course, the featured participants here!  It is always such a thrilling time to check in one everyone's progress week to week!