I'm so proud of our boy!! He joined the Middle School track team this year and is competing in long jump, triple jump and 4x 100m relay. I'm not sure how he finished but I LOVE these photos. He's flying!!! Awesome job, my man!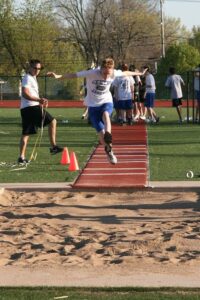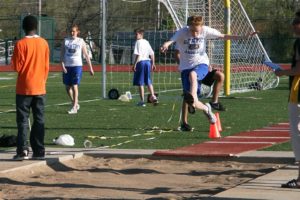 Creatively, I finished the month in review layout for March for the challenge I'm participating in. I had a hard time with this one. The first two months I was able to crop the photos into either landscape or horizontal and it just didn't work for this. Got it done, so that's what counts!! I know I'm going to love having this to look back on one day. 🙂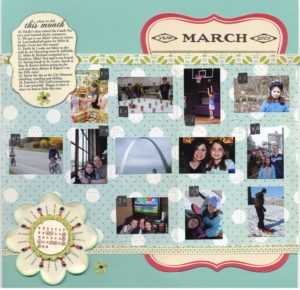 Thank you for subscribing to Paper Daisy Designs. Please continue reading on the blog. I appreciate having you as a reader.