Traditionally, I haven't done much decorating for Valentine's Day.  After some thought, I realized there were basically 2 reasons.  Often Valentine's Day falls very near to Mardi Gras and when we lived in Louisiana,  I decorated for that instead.The other reason is because Emily's birthday is on the 12th and we often have a party at our house for her and it just seems odd to have party decorations mixed in with Valentine's Day decor, especially when she really doesn't like the color red.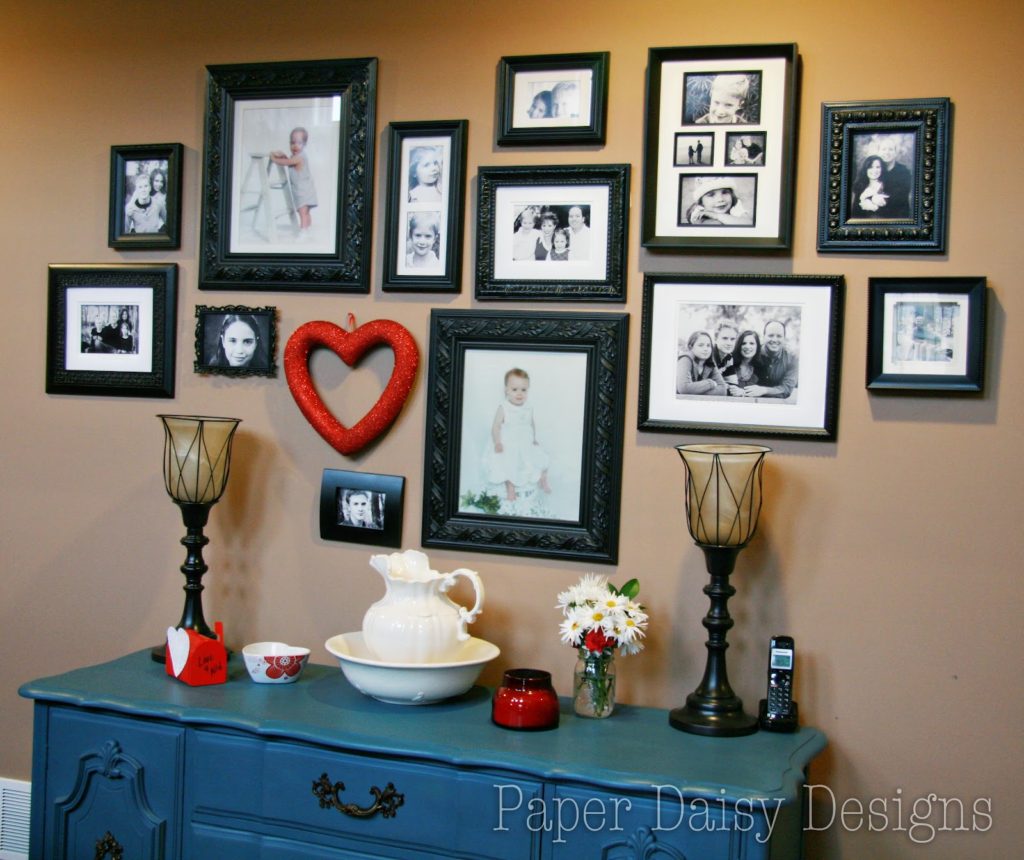 For the past few years, I've found a little pockets of vignette opportunities to embrace Valentine's Day.  Last year, I replaced the large "D" in my wall gallery for this red glittered heart.  I loved the look, so this year I added in my red transferware I recently pulled out of the attic.
And I created a printable that I wanted to share with all of you, my friendly readers!!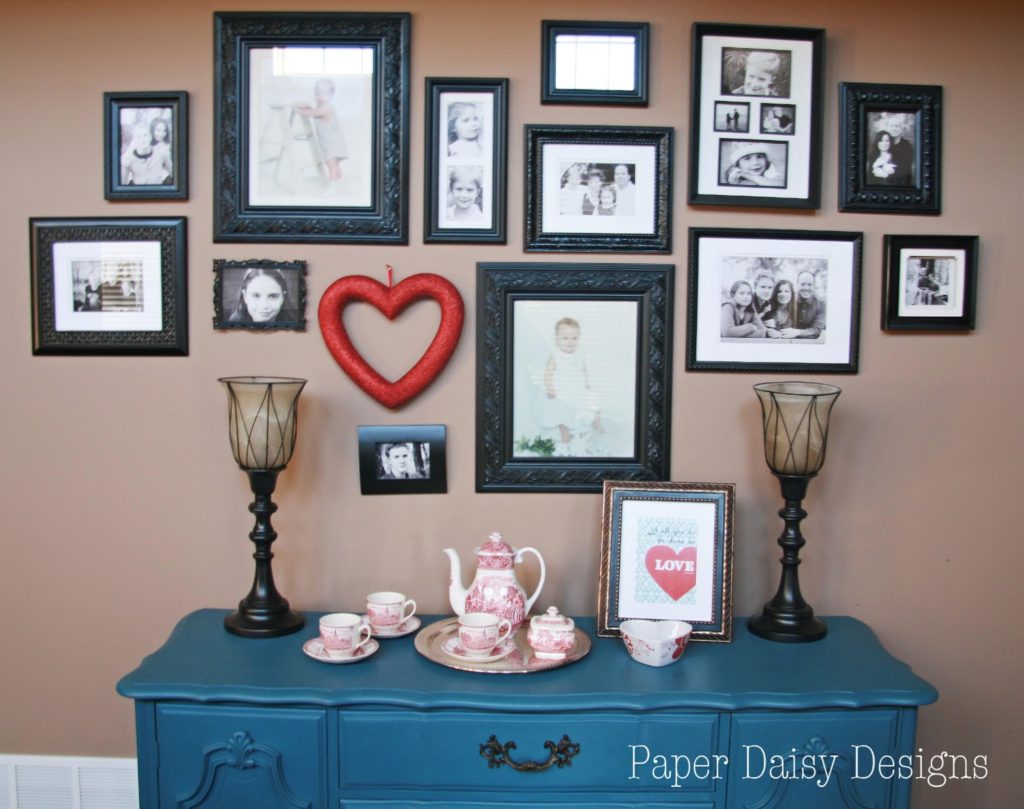 Here's a close up of the printable in action.
I'd love it if you became a follower on your favorite social media,or subscribe to the blog, see links at top sidebar, if you download the file.  Enjoy and Thanks!!
You can download it here.  I've tried to add crop marks so that once you print it on 8.5 x 11 paper you can easily cut the border off to make it an 8×10.  Or you can trim all the white and use the 5×7 size if you prefer.  You can also click on the image to download from Dropbox.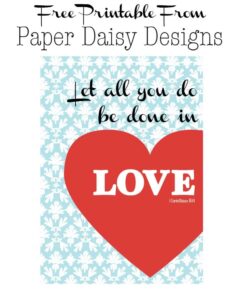 Of course your family would really appreciate it if there's a bowl of chocolates next to it. I have already refilled the bowl at least twice.