This weekend Emily celebrated her birthday with friends at her "Fancy Fourteenth Birthday Party".
We had the hardest time coming up with something to do for her birthday. We tossed around lots of ideas before we settled on a "fancy dinner party".
I must admit, she did much of the planning and execution herself. Which makes a crafty, diy momma like myself, very proud. 🙂
The name "Fancy Fourteenth" came about while I was designing the invitations. I think it has a nice ring to it.
Her friends were to bring a "fancy" outfit and dress for dinner, because we all know girls teenage girls like getting dolled up together. That's half the fun of any dress up occasion. And of course, no teenage girl party is complete without a sleepover!
We decorated the dinning room with large tissue poms and fresh flowers. It was easy to find tutorials for the poms thanks to Pinterest, but I do have some tips to share next time. It did take us quite a while to make, but hunting down just the right colors of tissue paper for our color palette was quite a challenge. I'm fairly certain none of them are from the same store.
The dinner was served at 6:30 with a menu of Tomato Bisque, Chicken Parmesan and Roasted Parmesan Green Beans. Of course, a fancy dinner needs a handsome waiter/footman and thankfully my dear husband, Richard, was more than willing to fill the role.
For dessert, we took the girls downtown to a cute little cupcake shop. Her friends didn't know about this so it was an especially fun surprise for each of them to choose a delicious cupcake of their own.
Then it was back to our house to open presents and the sleep over began. That party continued way into the night in the new media room. I do believe the room was trashed by the next morning, but here are some before shots. 🙂
And if the party was to continue upstairs, that room needed a little party decorations as well. (You get a few more peeks into that room now.)
Emily updated our frames with the movie they were going to watch and birthday wishes. And I made it "fancy" by drawing a chandelier and a french table with flowers.
And according to Emily, a sleep over isn't complete without candy and flavored soda. She covered the game table with a white table cloth and glass dishes with her favorite, color coordinated candies. We filled clear balloons with confetti and scattered them around the room for a festive touch.
The next morning, as each of her friends left she gave them a little gift bag filled with candy and their favorite color nail polish. We found these gift bags at the Dollar Tree and Emily decorated them with a flower and their initials. She did a great job!
The party was definitely a success. They had a fun time and I know it was a special evening for Emily. Of course, I'm a little worried about how we can top this one next year!
Sharing here: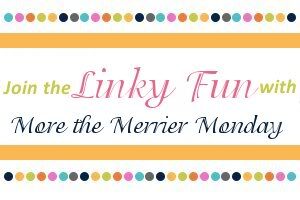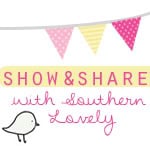 Thank you for subscribing to Paper Daisy Designs. Please continue reading on the blog. I appreciate having you as a reader.