I've had this old sewing table for many years now.  My mom purchased the table and the old Singer "Rocketeer" used when I was little.  I remember it occupying space in her bedroom throughout my childhood.  I happily accepted both when she moved, but it wasn't until I moved my studio into a larger room upstairs this summer that I actually had designated space for the table.
I figured Miss Mustard Seed's new milk paint, in Luckett's Green would be a good choice. It totally fit the color palette I used in the room and I was anxious to give it a try.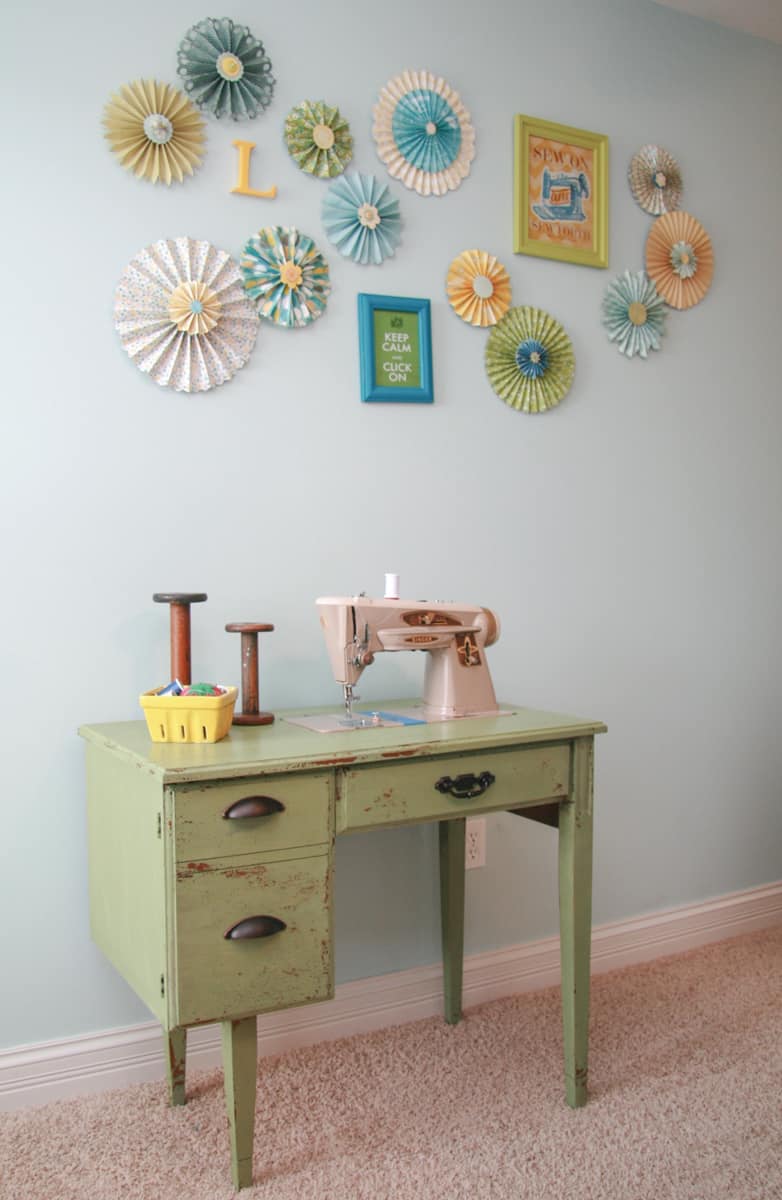 This was my first experience with Milk Paint and I must say it was an interesting adventure.  I chose not to use the bonding agent, because I wanted some chipping.
The only prep work I did was to sand the top of the table.  There was a little water damage that I didn't want to show up through the paint.
I found that letting the paint set up for about 5-10 minutes after mixing was a good thing.  It seemed to thicken and I could continue to work out any little clumps left with the brush. I just mixed about 2 tablespoons of paint up at a time, adding equal parts water, little bits at a time.
I loved the way the color varied as it went on.  Very antique looking.  Here's a close up of the side completed. Love it!
The first coat went on well.  It looked like it was going to need more than two coats, but it didn't.
After the second coat dried, that's when the chipping started. I got much more chipping than I bargained for.  On both sides of the legs, the paint just totally came off. But notice how the front leg, in the foreground of this photo did perfectly fine.
I had already sanded the leg on the left before I remembered to take a photo, but it looked pretty much the same as the other.
I didn't give up though. Seeing how little chipping there was on the top, I thought I'd try sanding the places that didn't hold the paint and see if that helped.  It definitely did. I remembered Miss Mustard saying the paint chips very little on raw wood, then it would stand to reason to me anyway, that a sanded piece would hold the paint.
To finish it, I used Annie Sloan Clear wax. I knew I had plenty so I used that. It worked just as well on milk paint as it does on chalk paint.  The color became more intense and it's slightly chalky appearance goes away.
Here is the before, because no good furniture redo post would be complete without the before shot.
I had lost the set screws that allowed the sewing machine to fit down in the table.  My dad recommended trying the hardware store, and he was right they had them! Now the sewing machine can sit flush with top as it was intended to. 🙂
I added cup pulls and painted the original hardware with oil rubbed bronze spray paint and a little copper acrylic for highlights on the middle.  I'll keep looking for something more interesting and fun.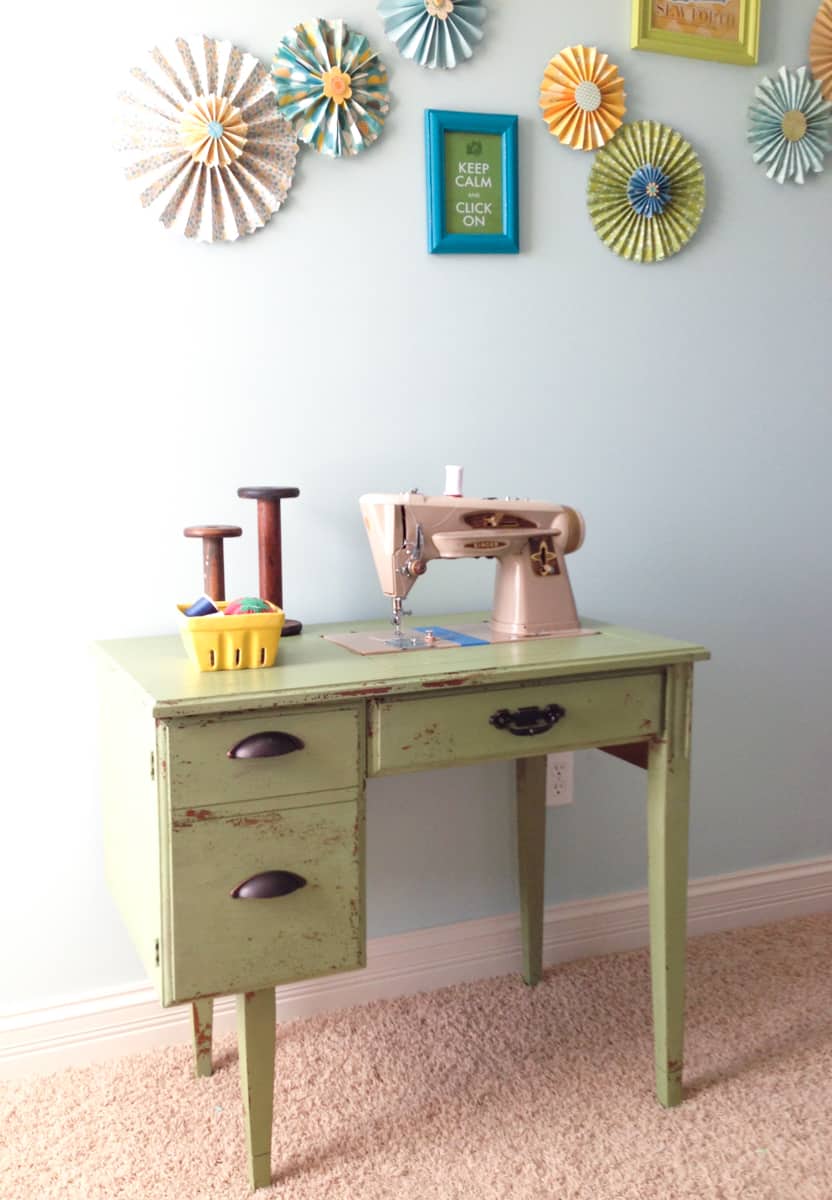 Apparently, I'm only a go with the flow kind of gal, when things work the way I want. ;)I don't want you to leave you with a negative impression of Miss Mustard Seed's Milk Paint. There are some really positive things about it.
There is absolutely no odor, in my opinion.  I did this paint job in my foyer. I think you can see that in the close up further up. 😉  EDITED: Others have said that it smells, but I didn't notice it or if it did it didn't bother me or anyone in my house.  Maybe because I mixed small quantities at at time.
The paint goes very far.  If the legs hadn't chipped as badly as they did, I could have painted the whole thing with only the 1 oz sample  I ordered.  In the end, I had to order more, but that was okay because I wanted to try another piece in her lovely yellow, Miss Mustard Seed. I'll  post that project next week.  Very different, much more positive results.
Other than a few cushions, this was the last piece to do in my studio.  I'll be sharing the reveal of that once I get those cushions sewn.And now I have a bright, fun place to do just that!
I'm so happy with the way the color works with my paper medallion collage.  If you'd like a tutorial on how to make over-sized ones like these, leave me a comment and I'll see what I can do. 😉
Linking up Here: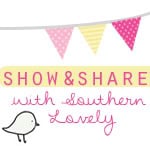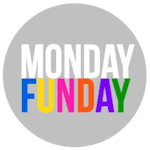 Thank you for subscribing to Paper Daisy Designs. Please continue reading on the blog. I appreciate having you as a reader.