Today I'm sharing a double dip of Christmas glittery goodness. My glistening winter inspired mantle is a little bit sparkly and yet simply styled.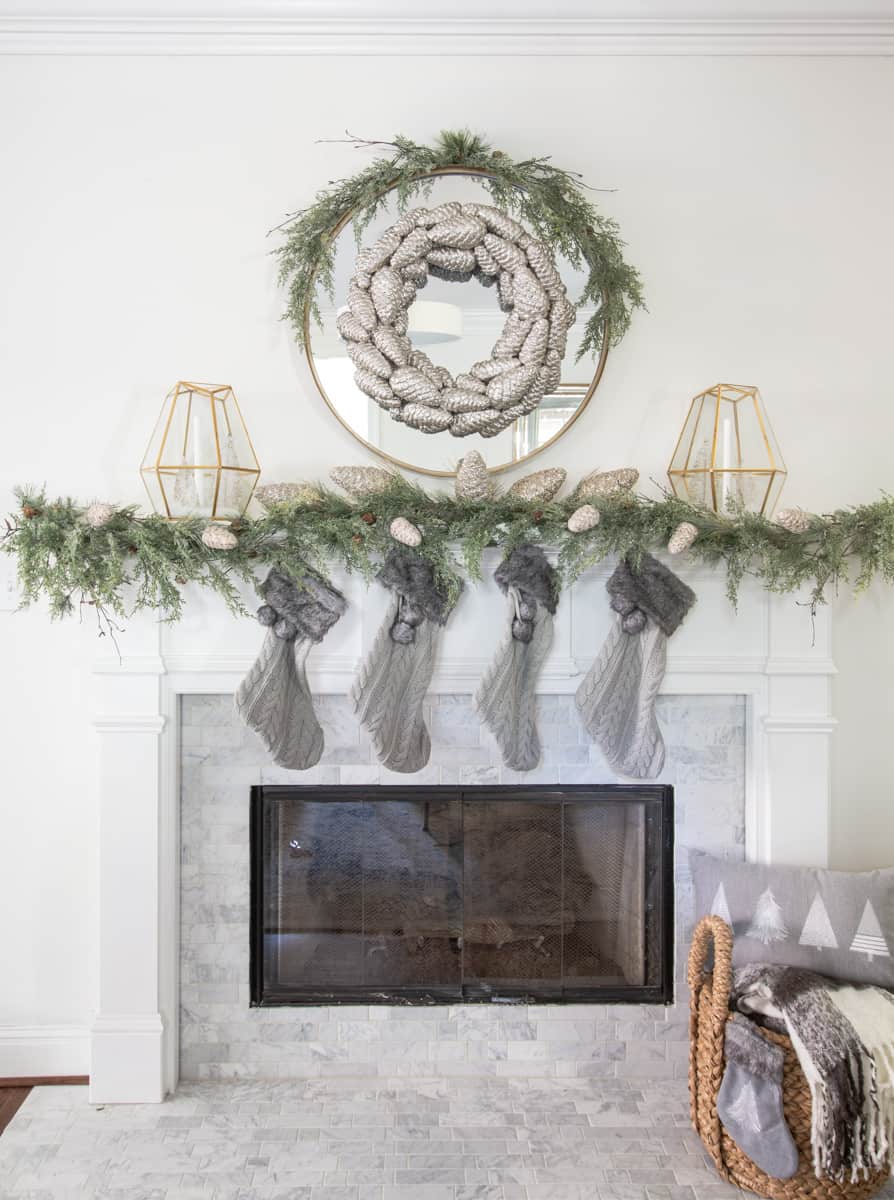 This post is sponsored by Joann Stores. All ideas, opinions
and creations are my own.
The two large prism lanterns are filled with DIY glittered bottle brush trees. I found them "lanterns" in the bridal section of the Joann store and knew their oversized scale would add just a touch of a modern elegance to my mantle.
Gorgeous glittery pinecones sprays are balanced by the simple, wispy garland to create a look that is glamorous and yet a bit understated.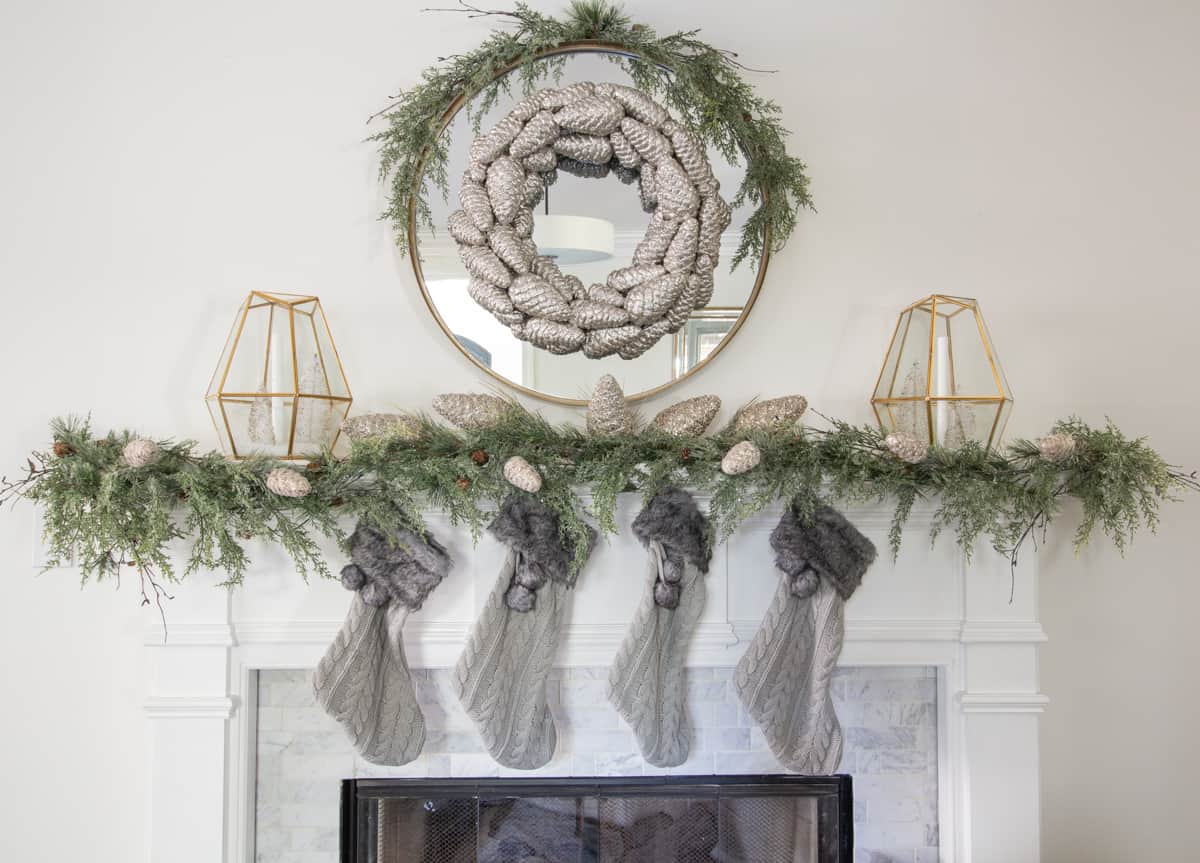 These new faux fur sweater stockings from Joann are not only perfectly matched to my mostly grey living room, but also reinforce the subtle color palette.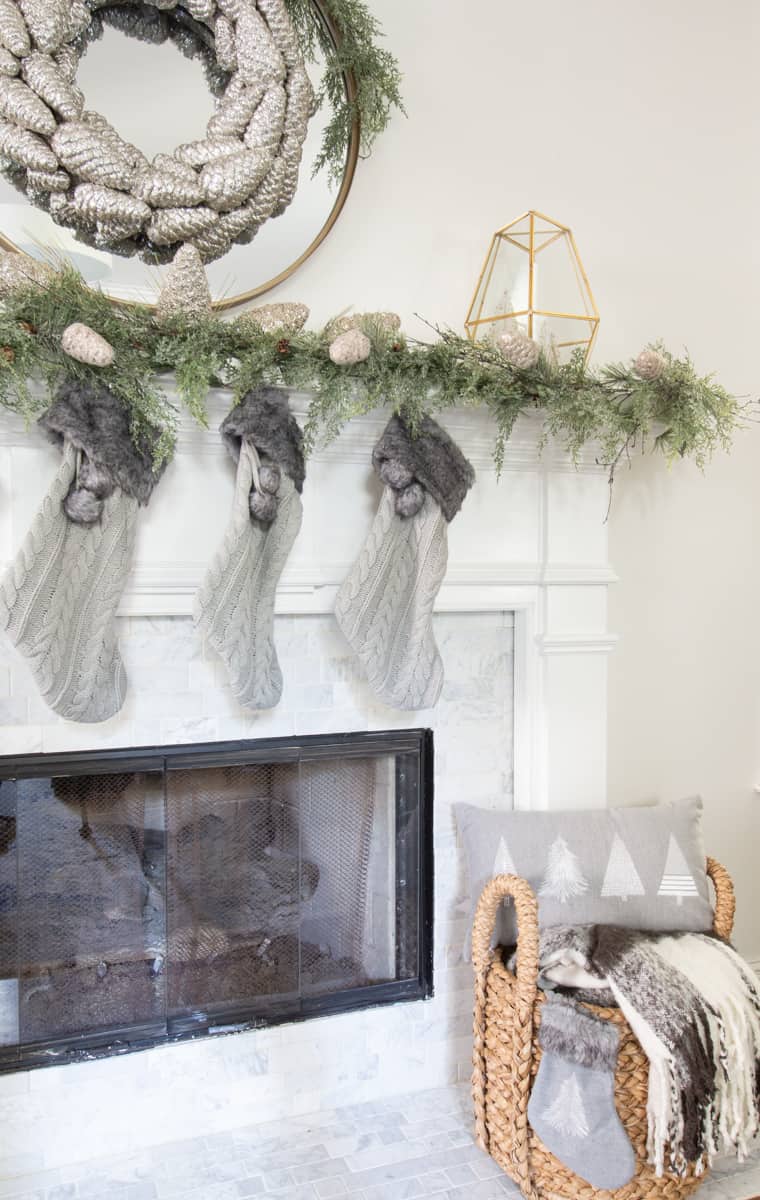 I even picked up a small stocking for our golden doodle, Tucker and hung it from the large basket. I'm not sure any of the toys I usually buy him would actually fit in it but I bet Santa can find some treats to go in there.
In my opinion, the glittered pinecone wreath is the showstopper in this year's Blooming Holiday collection at Joann. I am so thankful I didn't have to adhere all that glitter to pinecones and happy to report it doesn't appear to shed much glitter either.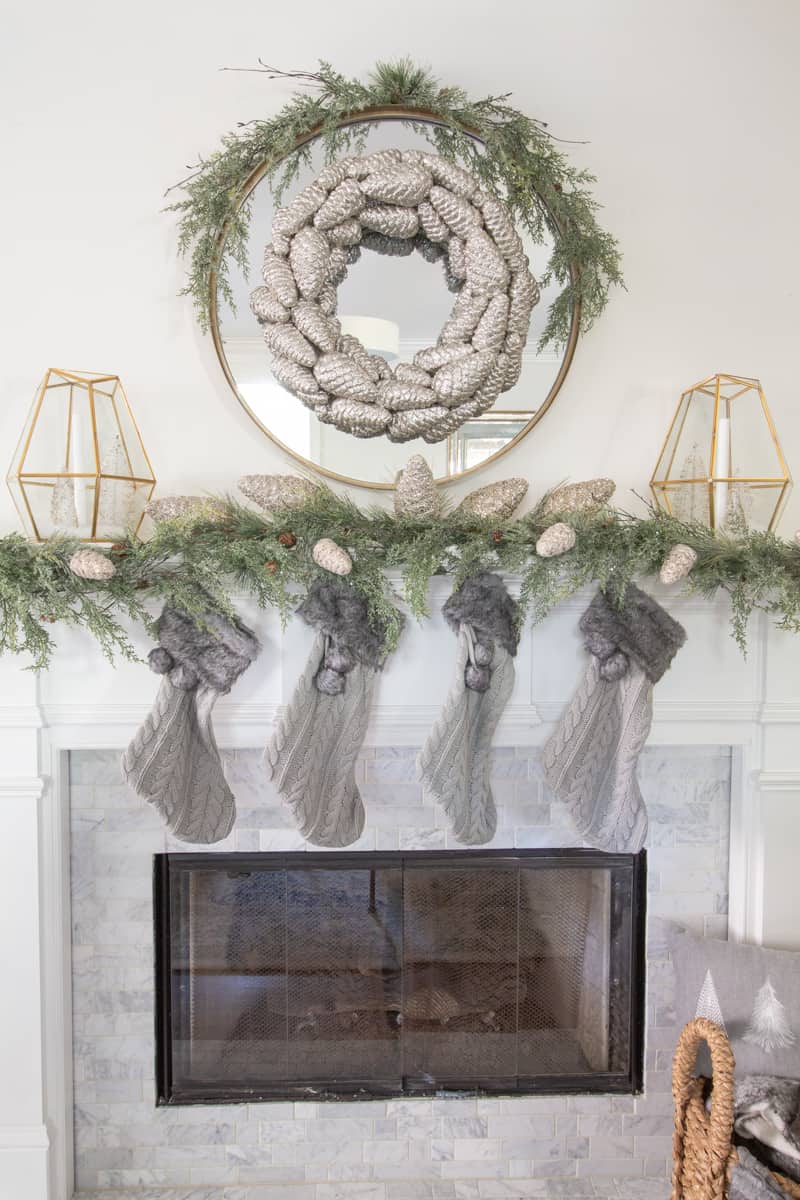 Each of the modern "lanterns", features a battery powered candle that comes on with timer. Now would be a good time to tell that they are actually bridal terrariums.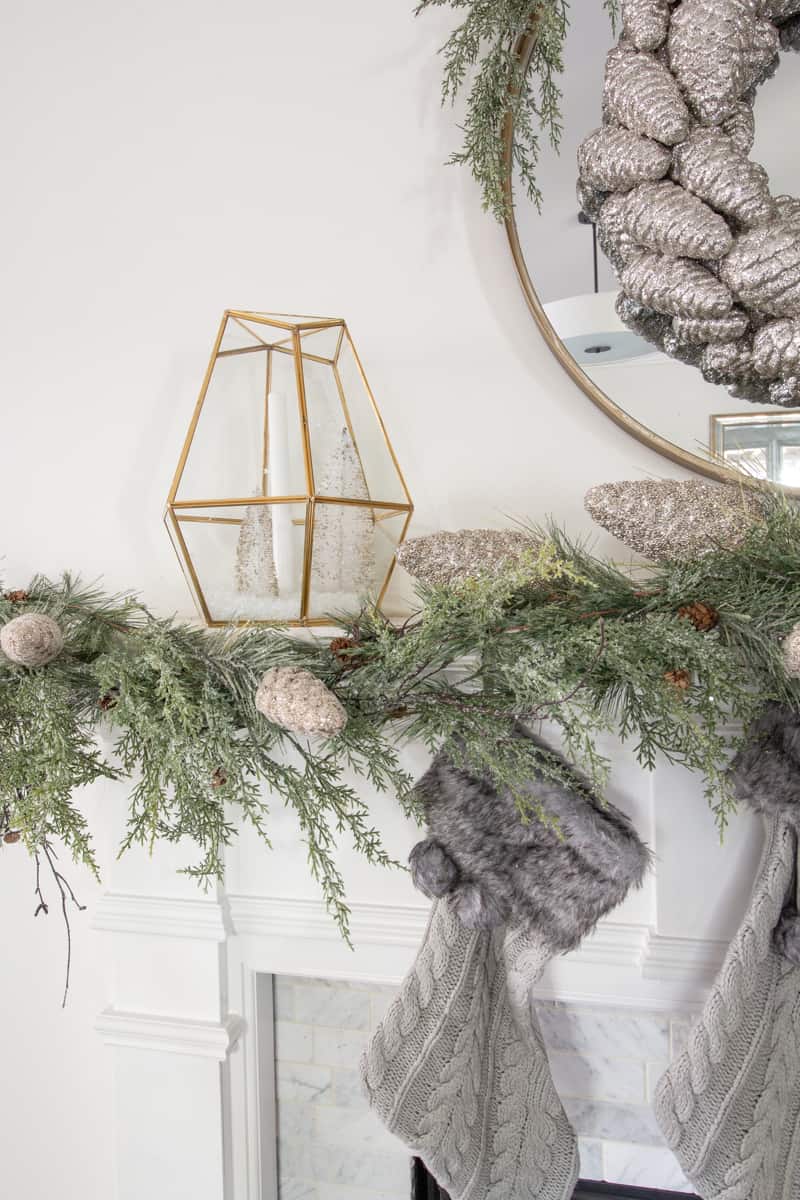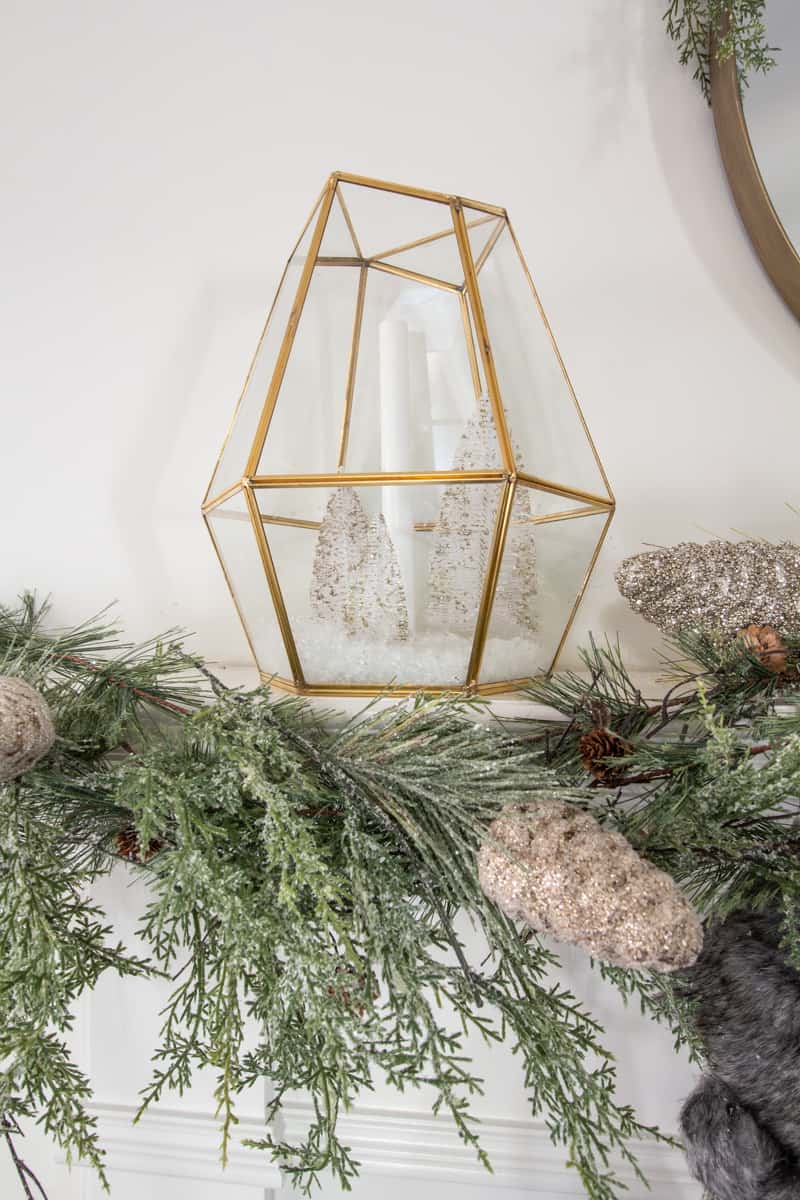 The glittered trees inside were a quick and easy little craft that could be fun to do with school-aged children.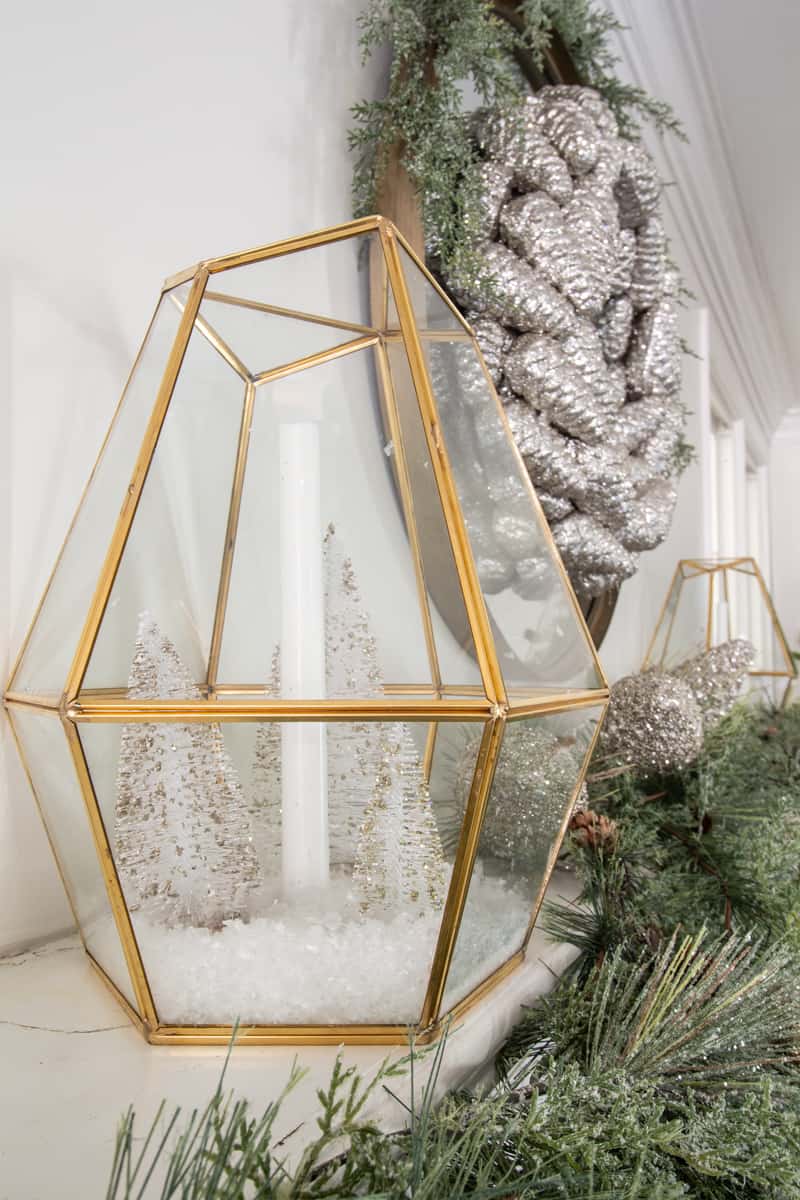 They could also be added to a tablescape, buffet or console table.
Shop the look
click on any image above for links to product
How to Create a Snow Globe Lantern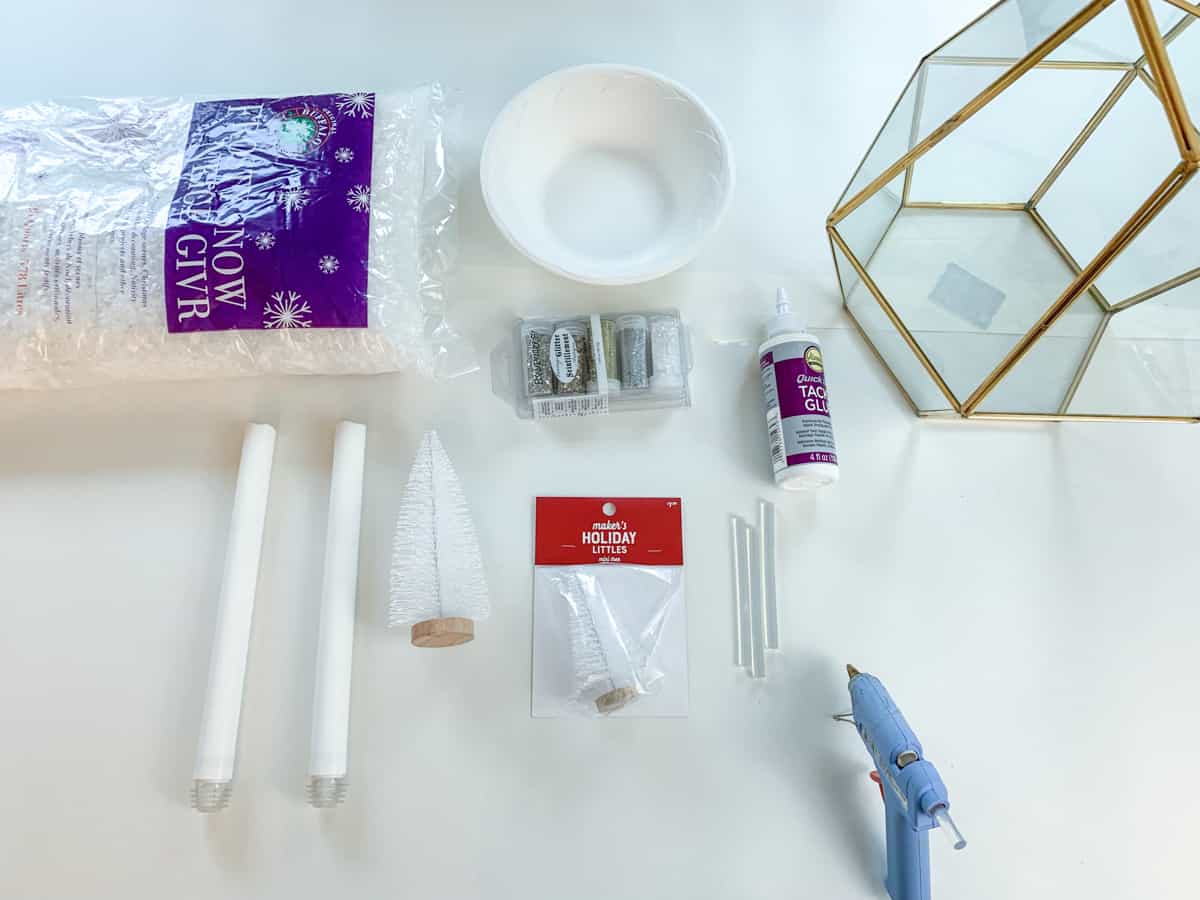 For this craft you will need:
Steps
Add batteries to your taper candle. (They will automatically come on for 5 hours at the same time each day so be sure to do this at at time that is appropriate.)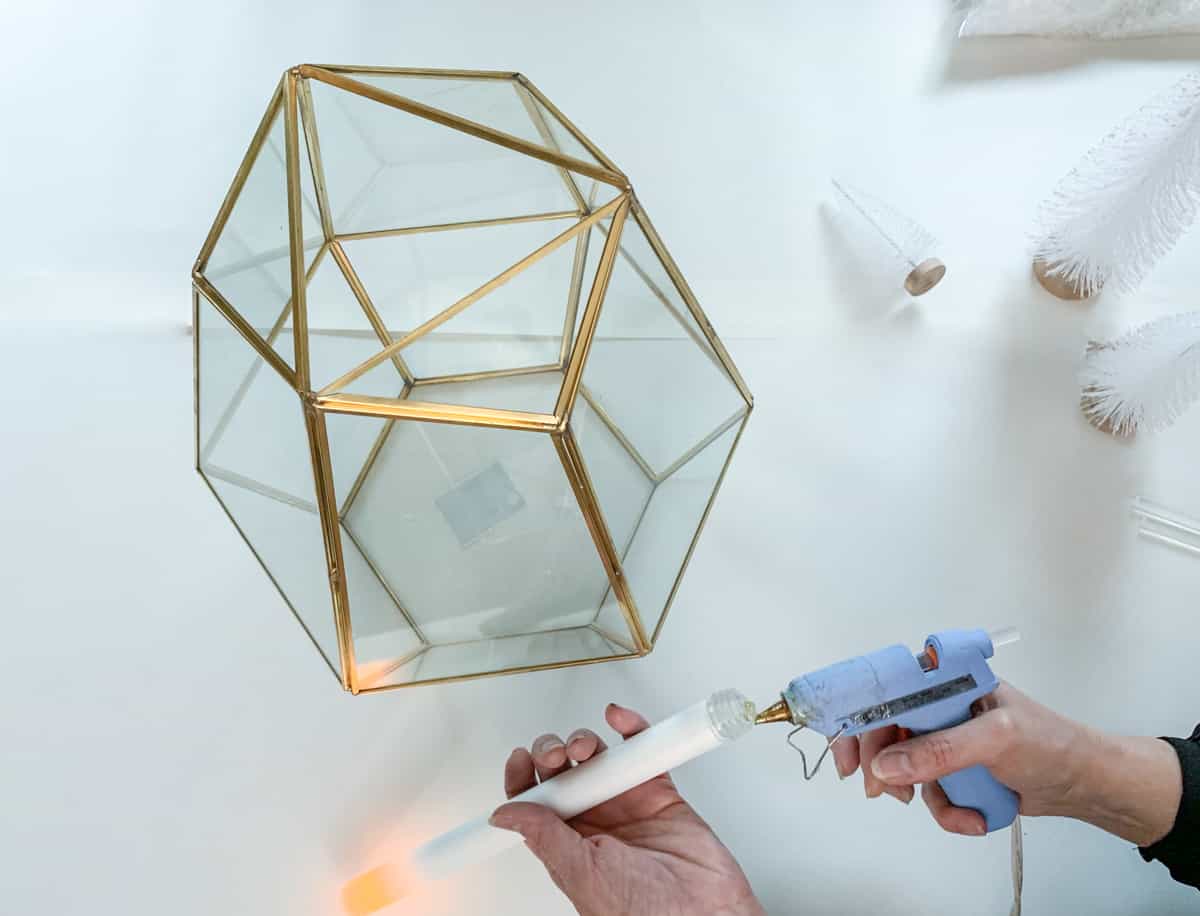 2. Apply hot glue to the end of the candle.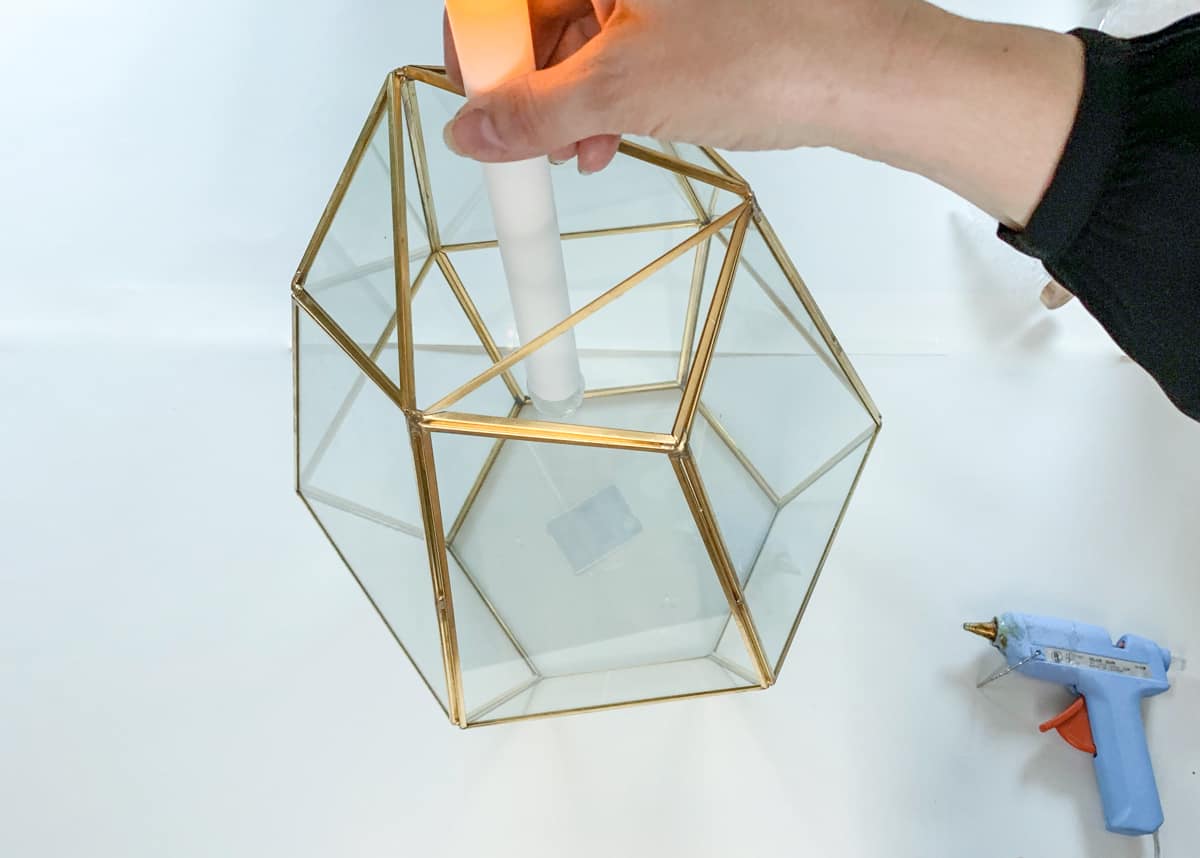 3. Place the candle in the middle of the bottom of the lantern. Hold until glue sets.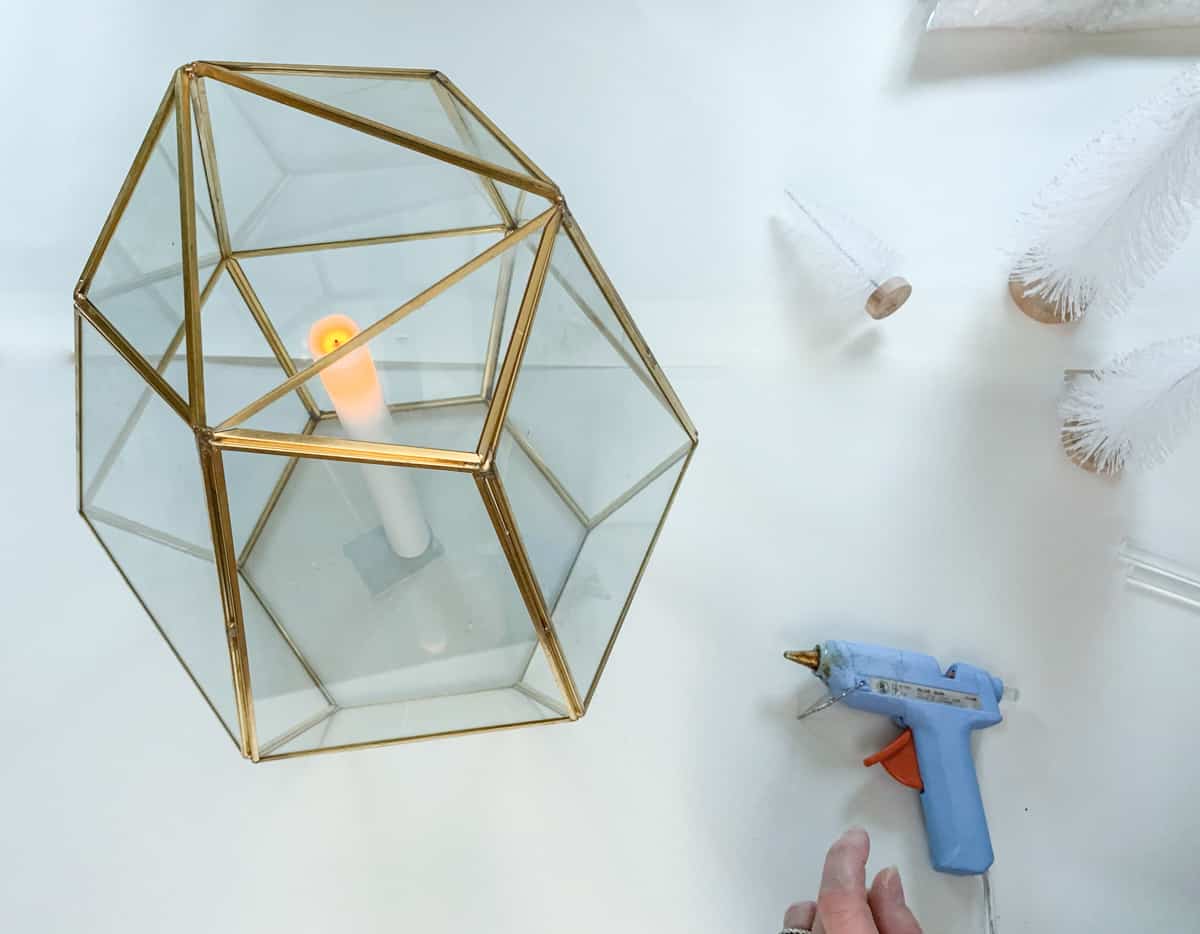 4. Apply glue to the tips of the trees. I varied the sizes of the trees for interest.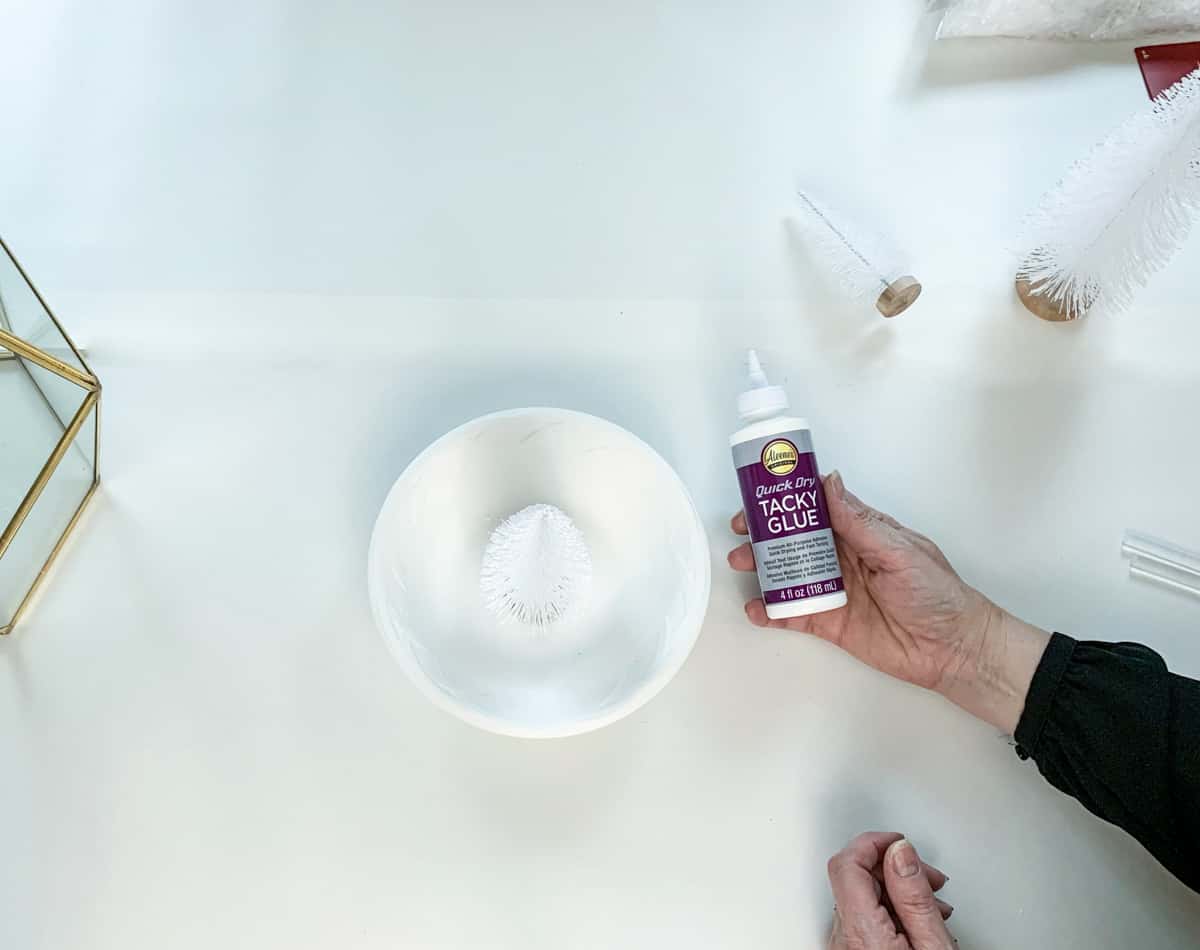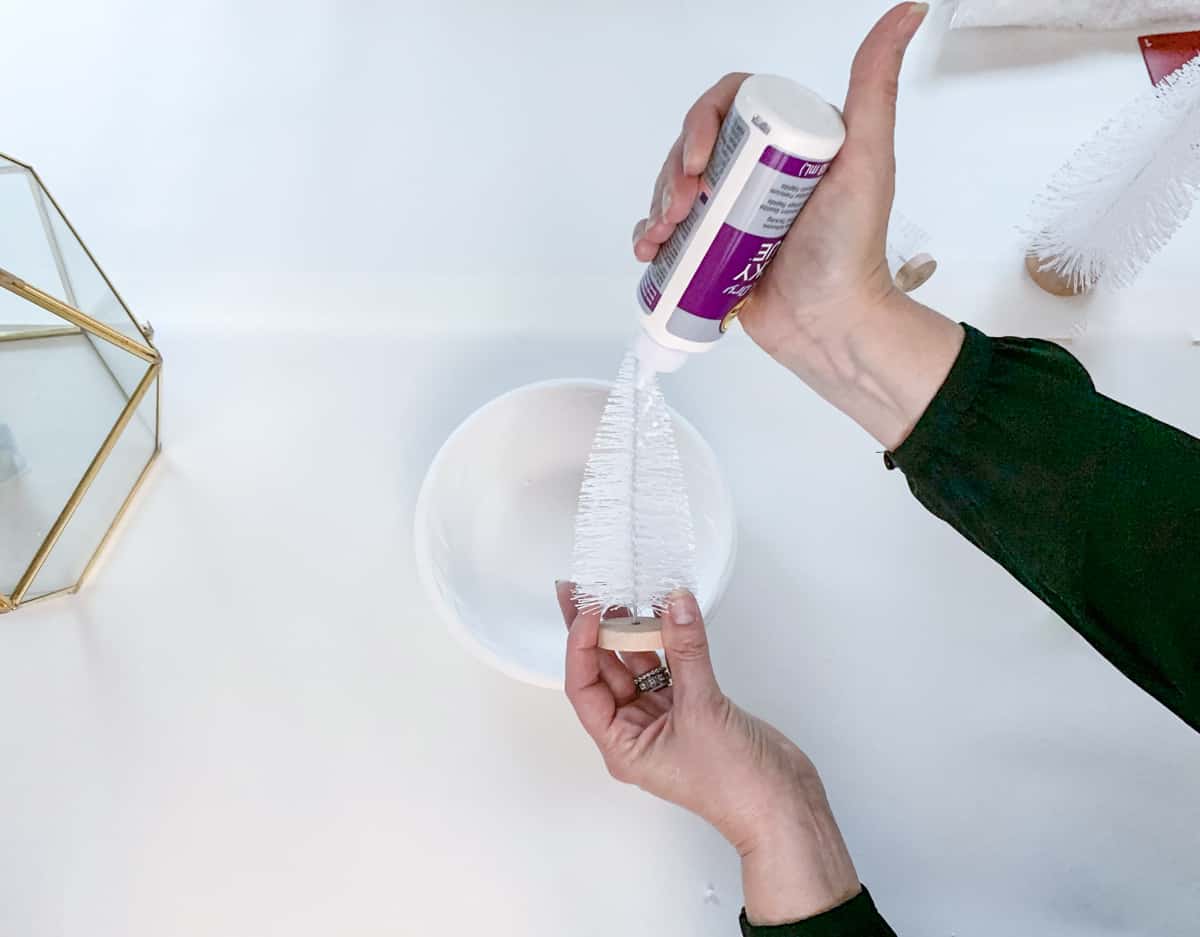 5. Sprinkle glitter onto tree.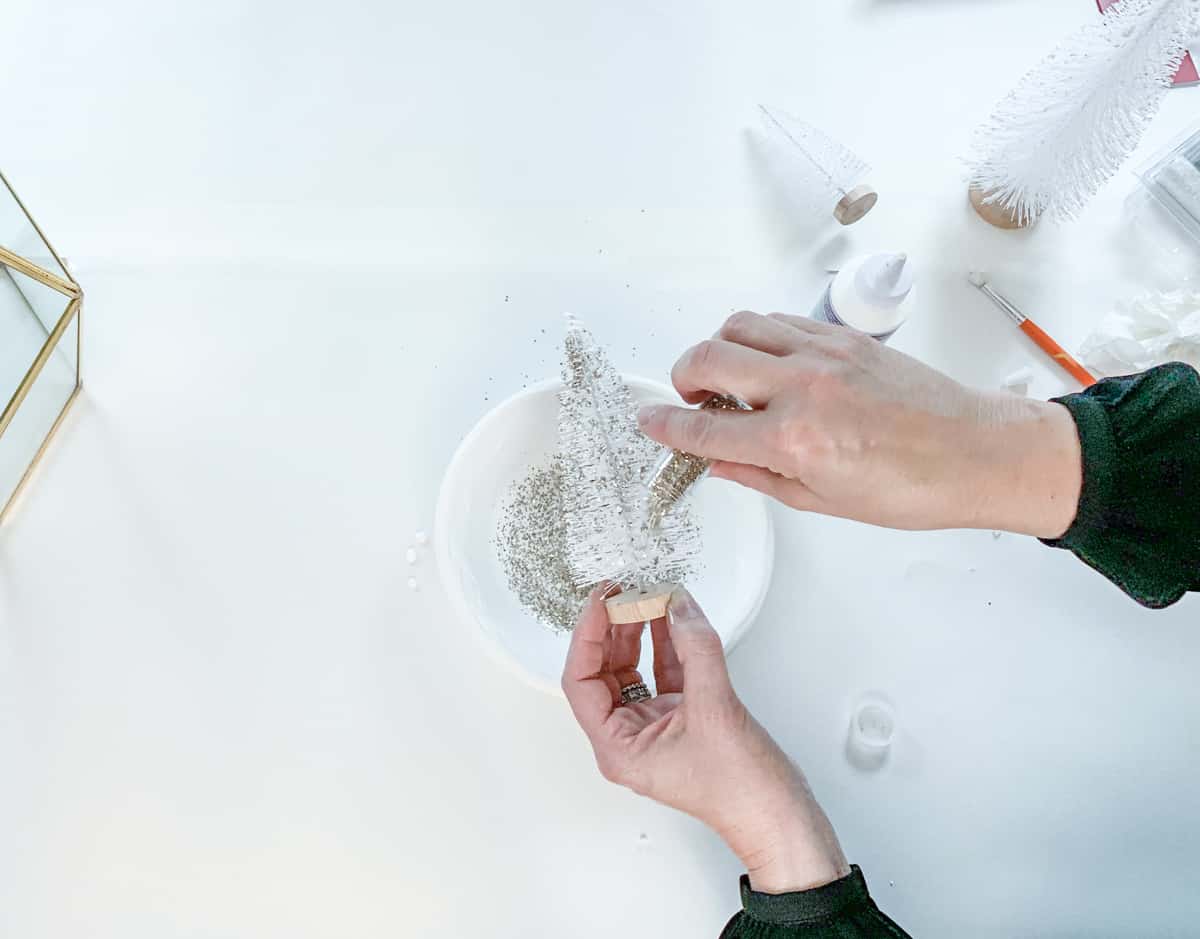 Tip: After the first couple trees I realized I had more control and got better overall coverage if I applied the glue in a small area and then spread it with my fingers.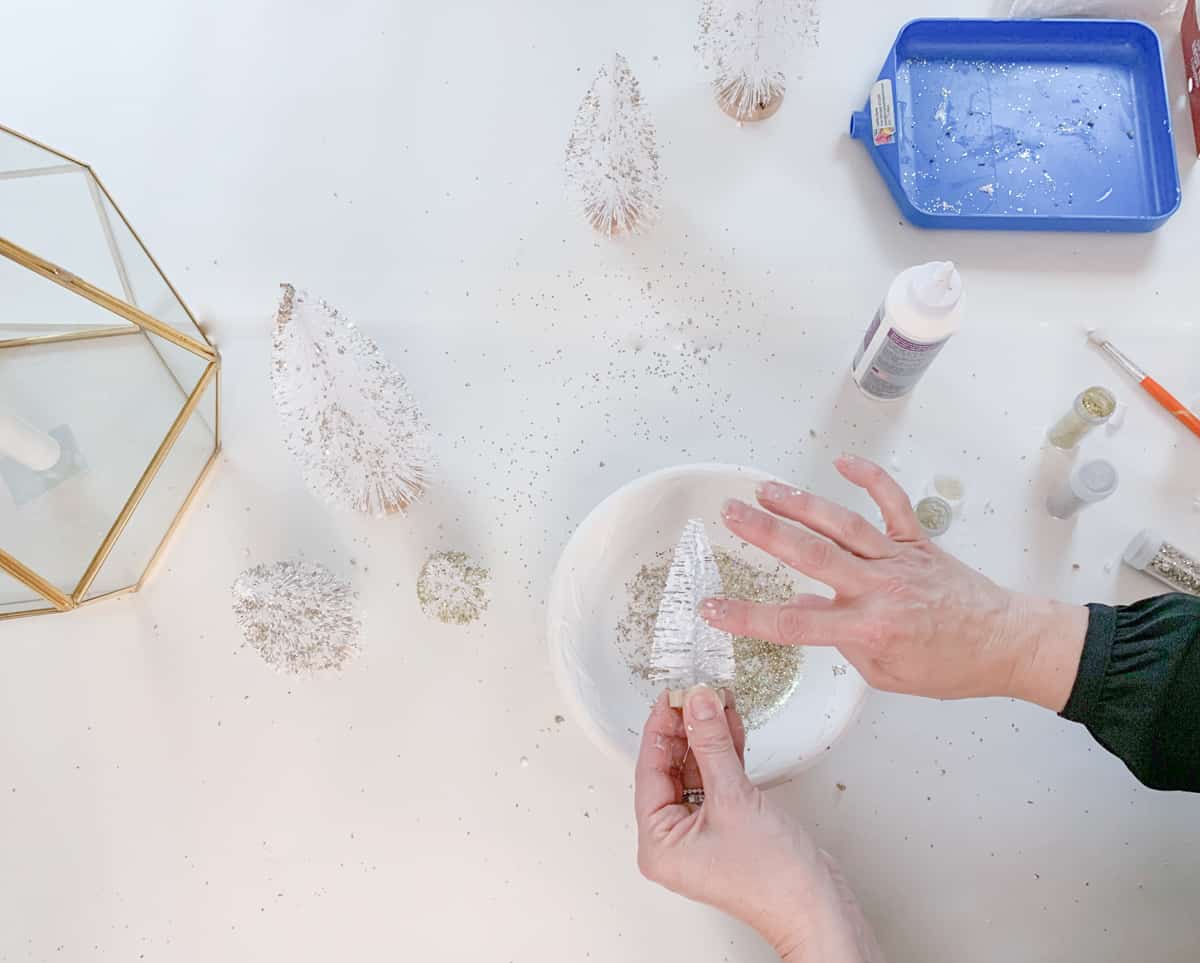 6. Allow the trees to dry.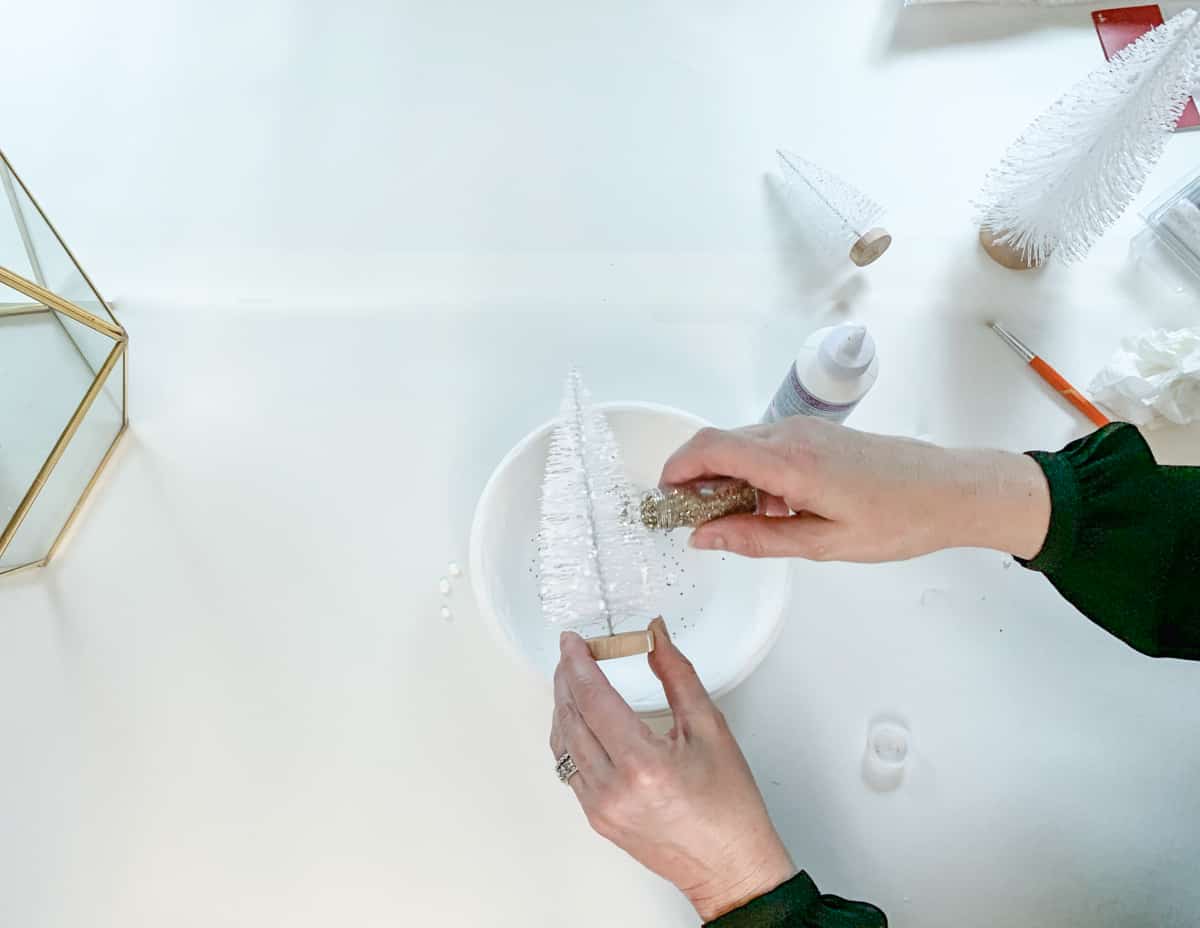 7. Add snow to the base of the lantern.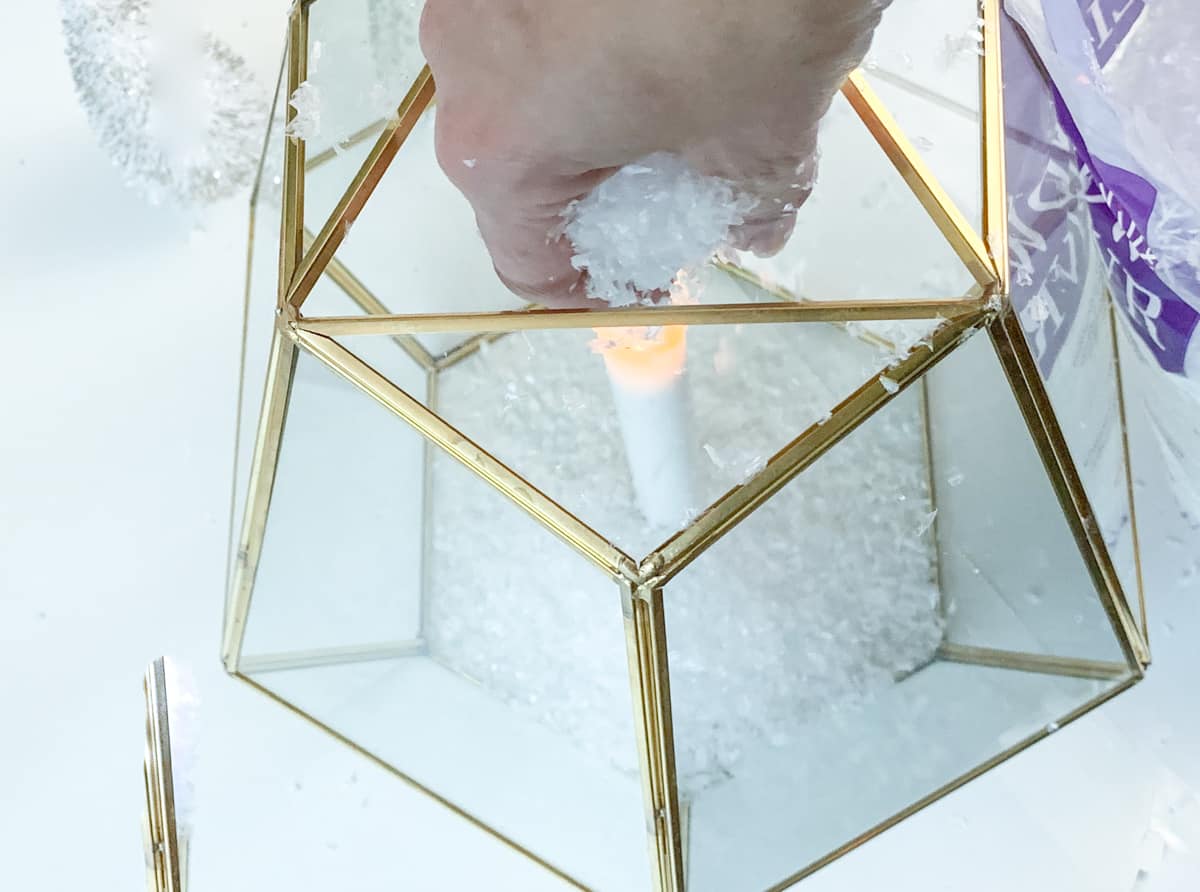 8. Place trees around the candle and you're done!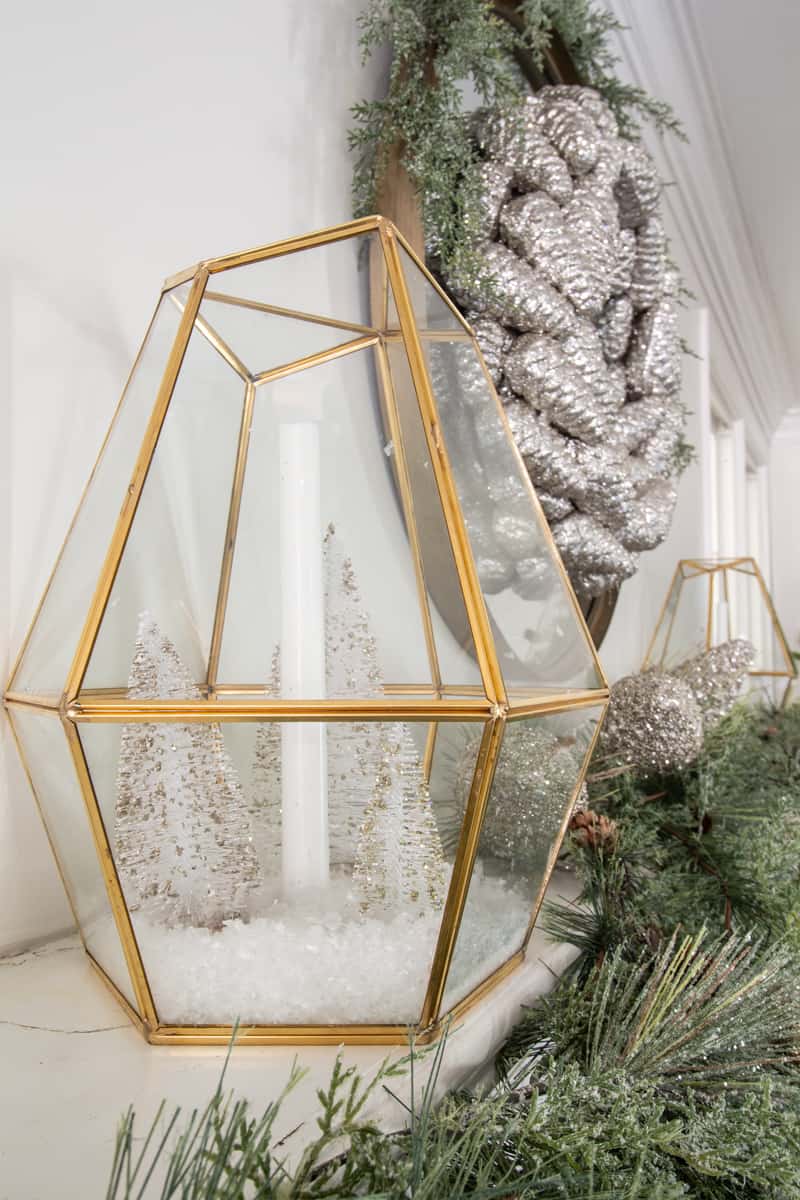 These snow globe lantern are perfect for any area of the home and would make a beautiful addition to any table scape.
Be sure to visit your local Joann or shop the links in the post for the look. In addition to holiday floral, they also have a wonderful selection of holiday signs and decor.
This post is sponsored by Joann Stores. All ideas, opinions
and creations are my own.