Just a quick post to share a few signs of spring with you. It sure has felt like a long winter. We have had a few really nice days recently, but today it's back to cold and dreary. ;(
I took this photo with my phone this week. The sun was shining and the crocuses were smiling.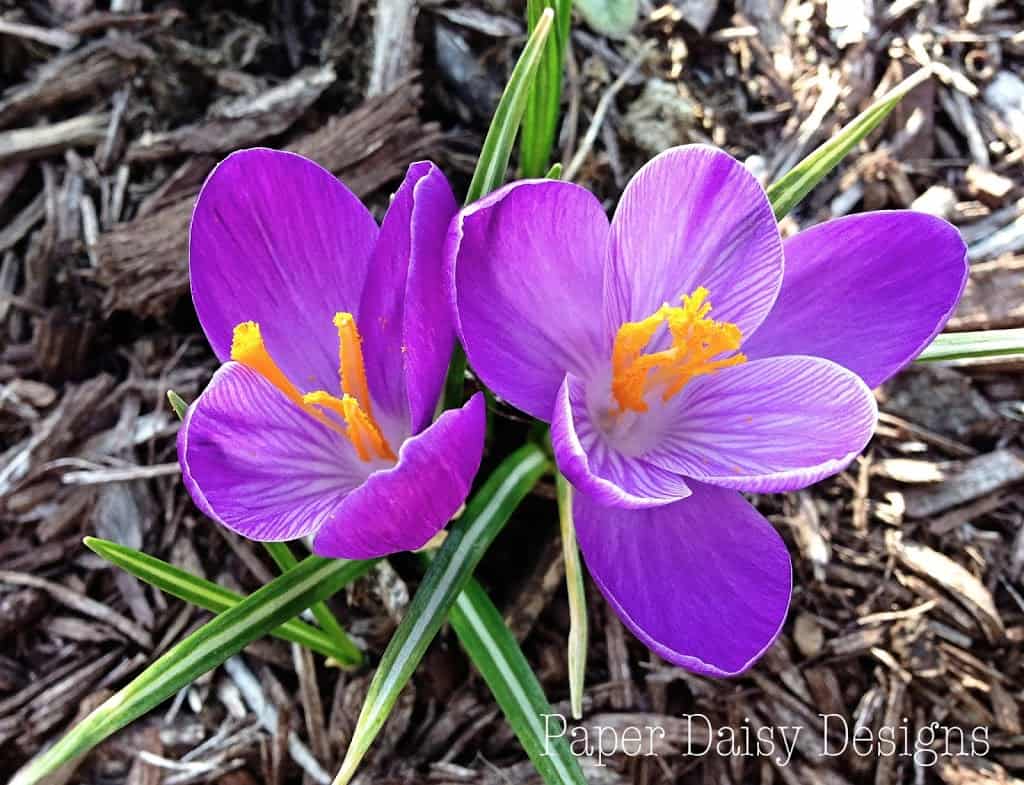 Yet another benefit of the living in the Midwest, cause these things don't grow in the south. Heck, I didn't even know what a Crocus was before I lived here. Blessings come from the places we least expect.
I also have been meaning to share the last issue of PaperCut Magazine that I will be featured in. Lots of really cute spring ideas inside. Check it out!
Thank you for subscribing to Paper Daisy Designs. Please continue reading on the blog. I appreciate having you as a reader.