Yesterday was a very anticipated day in our household. Richard made his last trip home from Bloomington, Il.
Last year, Richard took a development opportunity at the company headquarters. It really was a great experience for him professionally. He made some great friendships and contacts that will be beneficial in the years to come.
I have been reluctant to go to any great details of what was going on this last year for safety reasons. I mean, let's face it, in today's world you can never be too careful and announcing that your husband is gone every week seemed like a bad idea to me.
The hardest part for me was that I became a single parent each week. We knew going into it that it wouldn't be easy, but it was much harder than I thought, especially at first. I had to muddle my way through the kid's busy schedules and find a way to be there for both of them, whatever they needed. I also found myself on this emotional roller coaster of ups when he was here and downs when he was gone. Eventually, it leveled off and adjusted to the new rhythm of our lives, knowing in the back of my mind it was only temporary.
Often though, I thought of military families who are separated for long periods of time, become single parents, miss special occasions, and the like, but also have the fear of something happening to their loved one. I didn't have to worry about war, but I certainly worried about all that time spent on the road and the accidents that could occur.
Modern technology certainly made this experience a little better. Almost every night we would Skype which certainly makes you feel more connected than just talking on the phone.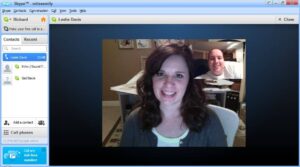 This year was a year of sacrifices for all of us. Certainly, it was hardest on Richard. He worked extremely long hours during the week only to add a 4 hours commute home on Friday's. Which meant by the time he got home, he was exhausted. And just when he had almost recovered, when our weekend schedules weren't too hectic, he would have to drive back.
The children handled the situation well. There were many times we would all Skype together and we definitely shared some big laughs. They are old enough to be fairly independent and very secure in their relationship to there Dad.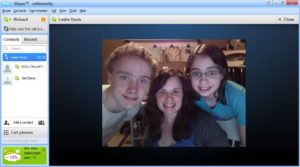 Weekends became what we looked forward to the most. Trying to make every minute count before he left again.
We are so happy it's all over now and we are so looking forward to getting back to our lives together in the same town. We have summer trips planned and are excited about the dedicated time for sharing each others company as a family.
When he got home yesterday, it was so great to be able to give a big "finish line" hug. We made it!!
Thank you for subscribing to Paper Daisy Designs. Please continue reading on the blog. I appreciate having you as a reader.