Yesterday was so blah, except for starting a new bible study at church. It was cold and windy and so not spring like. I'm just so ready for spring.
But today is a different story. Sun is shinning, not near as cold and windy. Did step aerobics today at the club. It's been a long time since I've done that. My foot really started hurting toward the end, but it was really fun. I forgot how much I enjoy the music and "dancing". It was so nice outside when I got home I took Tucker, our goldendoodle, for a walk too. He was happy!
Then I finished a layout I started last night based on a sketch challenge posted at the Studio Calico blog. I am just all over their challenges! Not sure why I haven't done more challenges in the past. So much fun and I feel so accomplished when I've finished. And to top it all off I have another cute page done!! That makes a great day in my book!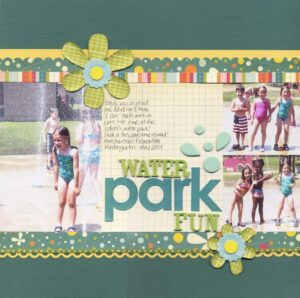 Thank you for subscribing to Paper Daisy Designs. Please continue reading on the blog. I appreciate having you as a reader.