As a design and DIY blogger this is one of my absolute favorite times of the year! It is officially the start of the Spring One Room Challenge.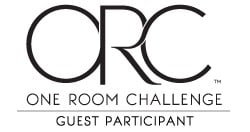 This is my sixth season as a guest participant and I have 3 1/2 beautifully completed rooms that we enjoy because of this room makeover challenge. What happened to the other 1 1/2?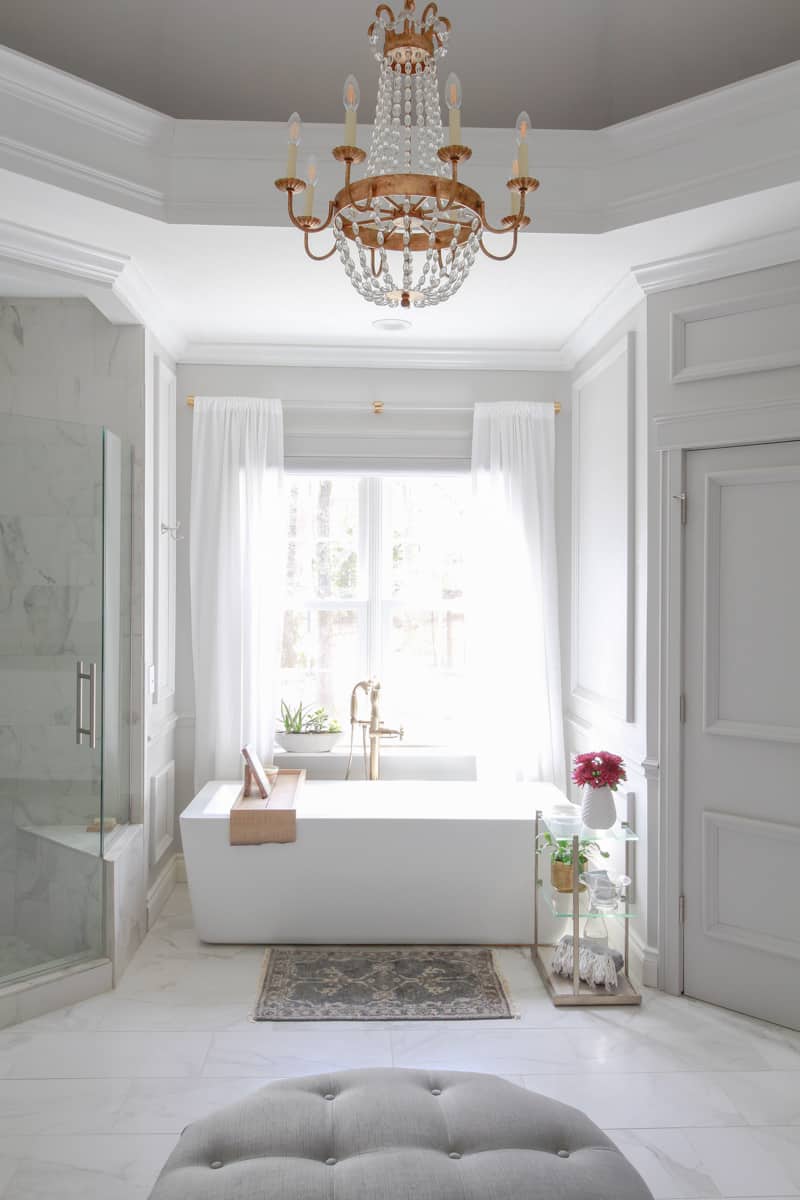 We moved!  Well, most of what is currently on our beloved screen porch came from that room makeover in 2015 that's where the 1/2 came in.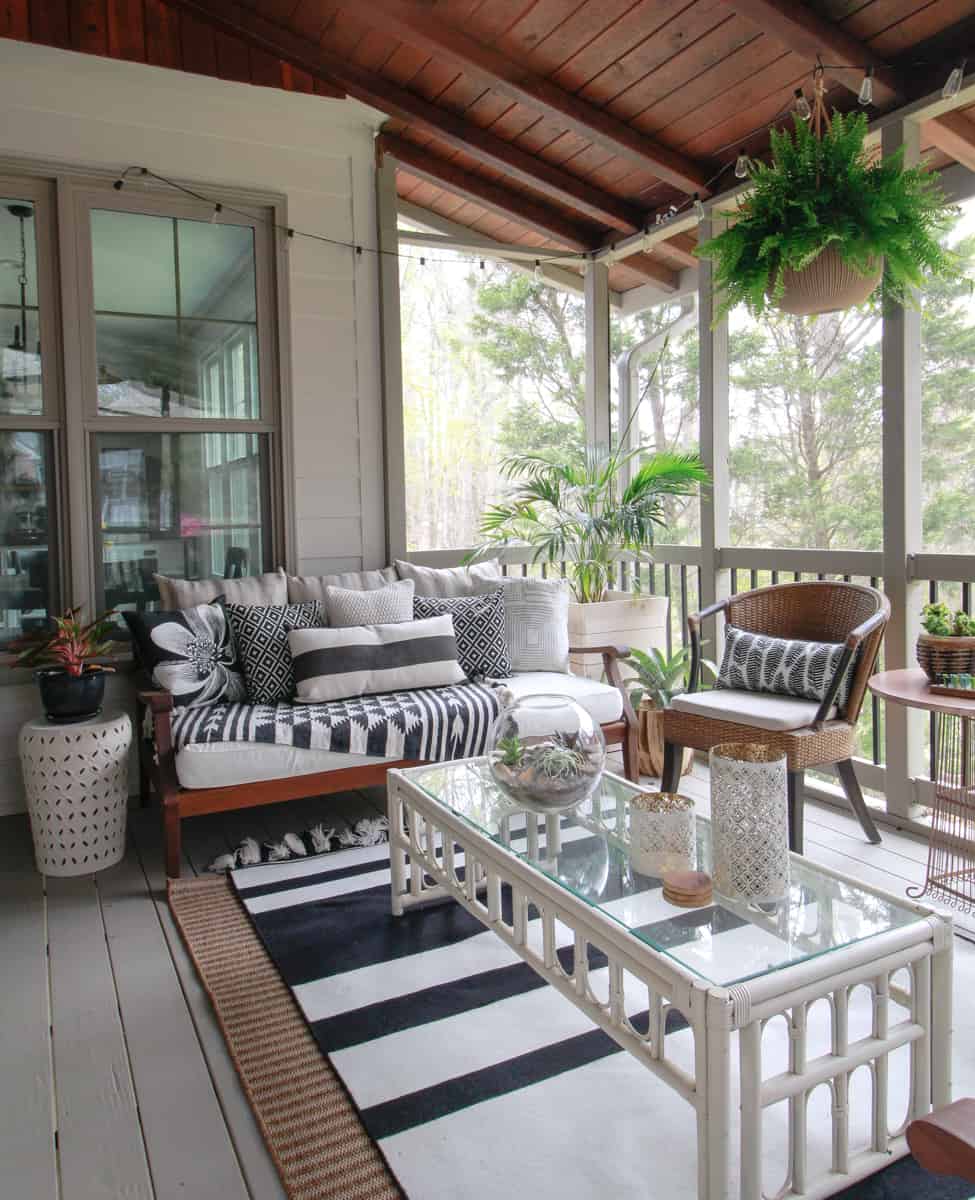 For the previous three challenges we have completed our Master Bathroom (pictured above), my Studio Office and most recently the Dining Room.
It is without hesitation that this season we decided to tackle my husband's office.  It is right off the foyer and while it not quite an eyesore, it is definitely far from the vision I had for the space when we moved into #theTrailHouseReno.
Before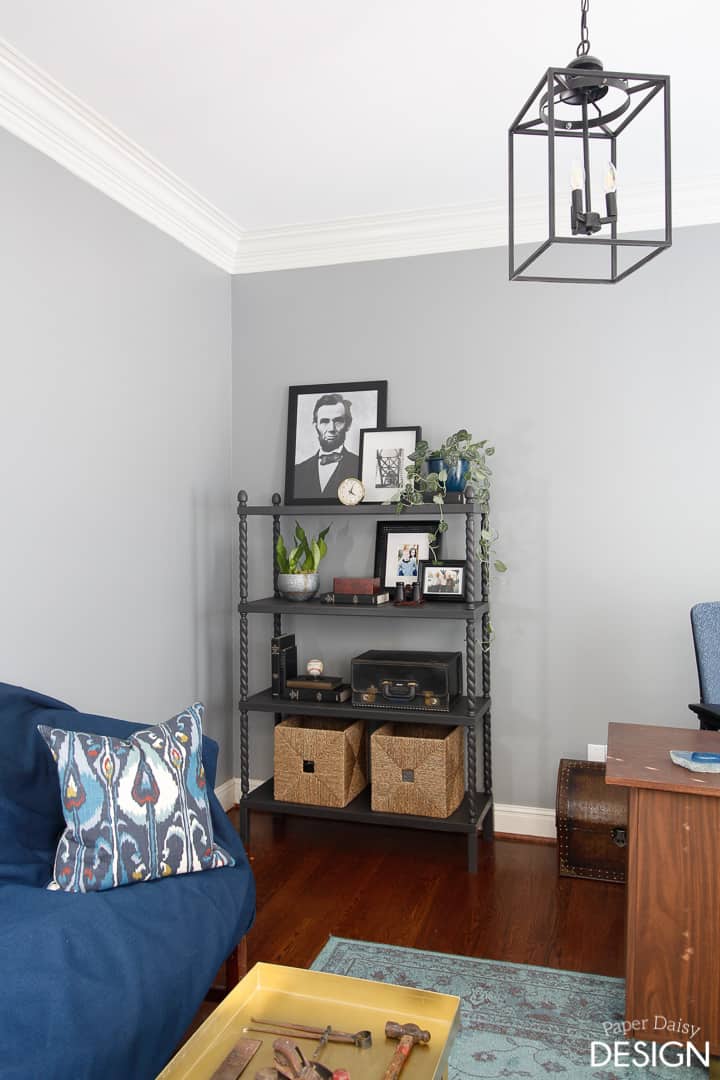 But look closely, and you'll see that new fabric is just draped over the antique settee and I am conveniently hiding the rest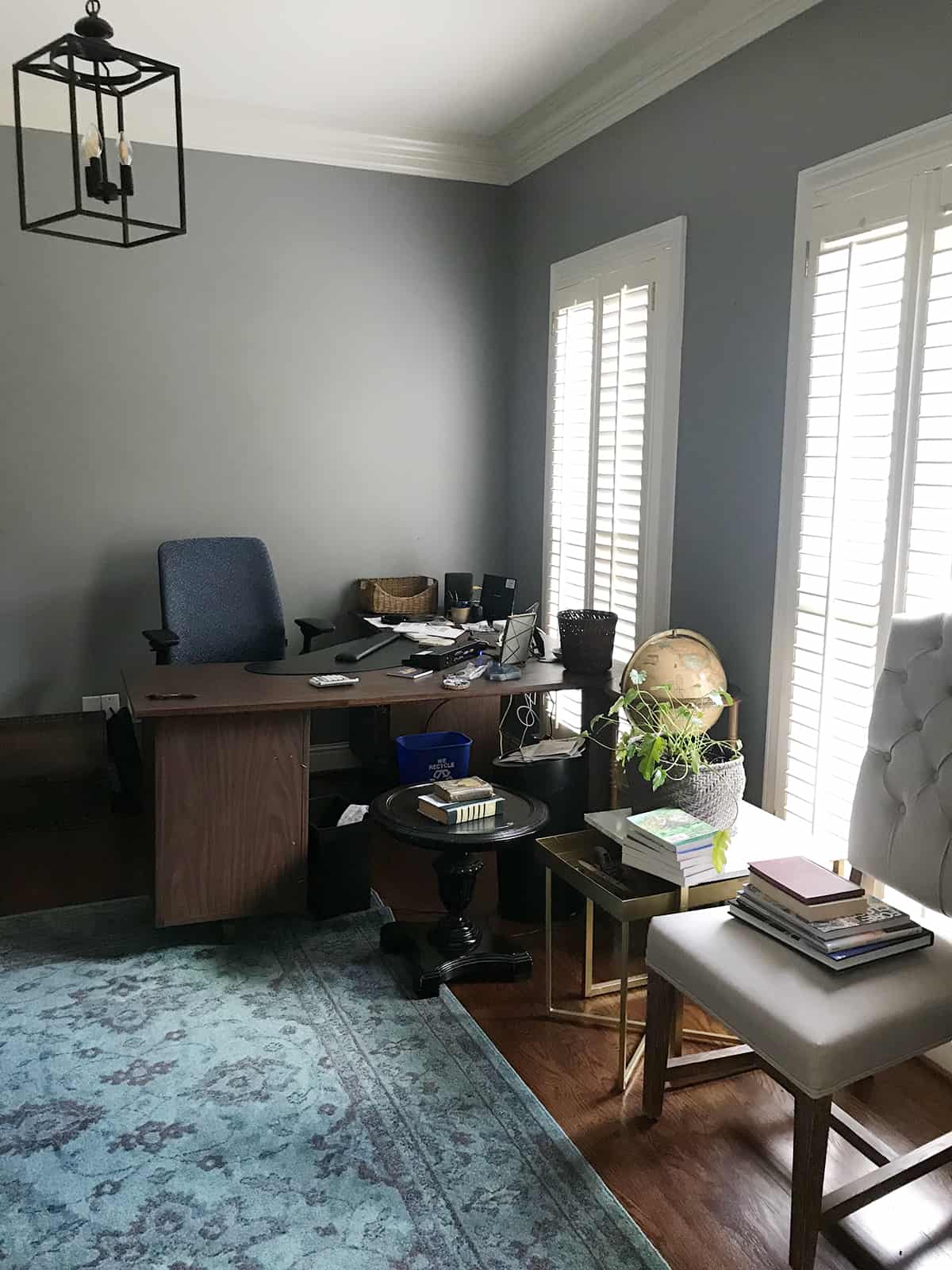 The only thing that is sure to stay is the desk. And that unfortunate desk chair. This is my husband's room so he's the client and they function the way he likes so, if he says they stay. they stay. I may or may not at a minimum find a substitute chair for the reveal.
Inspiration
Now let's move on to some inspiration for what the room will become, a library.  The room will continue to be his office, but he no longer works primarily from home so it will function more as a home office.
The room will feature a dark wall of library shelves.
Next week I'll be back with more specific design plans! And yes, I am holding out on you.
There is one special architectural detail that will be added to the room that I have yet to show you. It will likely be the favorite part of the room makeover!  Stay tuned!
Be sure to visit the featured participants, the 20 amazingly talented design influencers are chosen and invited to lead the way by posting their updates on Wednesdays. Each Thursday for the next 6 weeks, the guest participants, bloggers and influencers across the web link up their progress as well. It is a crazy, fun and inspirational ride!!