When we first purchased our foreclosure fixer-upper, the Trail House Reno, the house was far from beautiful and certainly not secure. As with any foreclosure property the locks had been changed, but in the case of our home, they were completely mismatched, marginally functional and certainly not attractive. Needless to say, they all had to be replaced before we moved in.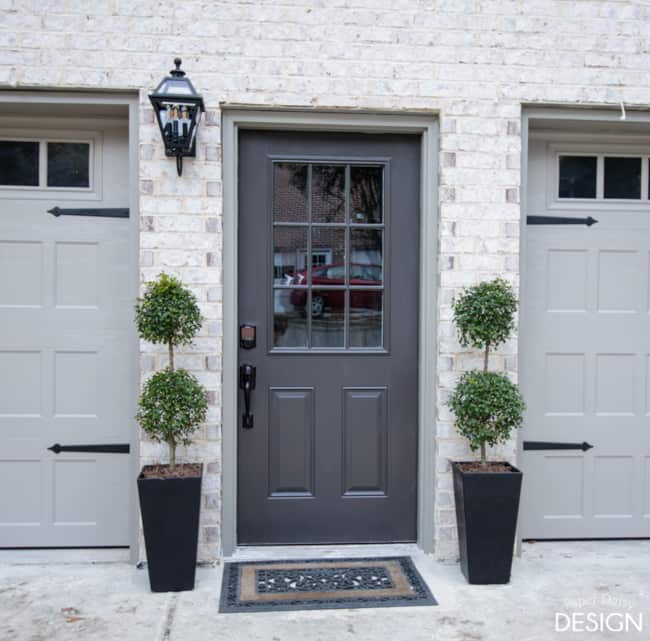 I am grateful to work with Schlage® to bring you this post. All thoughts, opinions and renovations are my own.
Products were provided to bring both security and beauty to my home and to educate readers.
While a front entry door is a common place to upgrade locks for security and improved curb appeal, I feel like each door of a home provides an opportunity to welcome visitors. If your front door looks amazing, but your back or side doors are unkept and not secure then your home is not functioning as it should. Nor is it inviting.
When visitors arrive at our home, the garage entry is just as visible as our front door. Adding beauty and security to this area of our home was just as important as improving the look of the front door as security is the most important function to any security doors. And because this door is the one we use most frequently, coming home to an attractive entry is important. It certainly makes me smile now knowing that my home is just as beautiful as it is safe. Another way you may want to add to the security of your home is by installing something like a home camera system. This can improves your home's security by deterring any potential trespassers or burglars. There is even a security camera system out there that can detect if they are carrying weapons with them, technology has truly come a long way.
Smart Hardware
Door hardware should be more than just functional. Now it can be safer and smarter too. The Schlage Sense™ hardware is not only intelligent, it is a stylish addition to a home. It comes in a variety of finishes and designs to complement your architecture.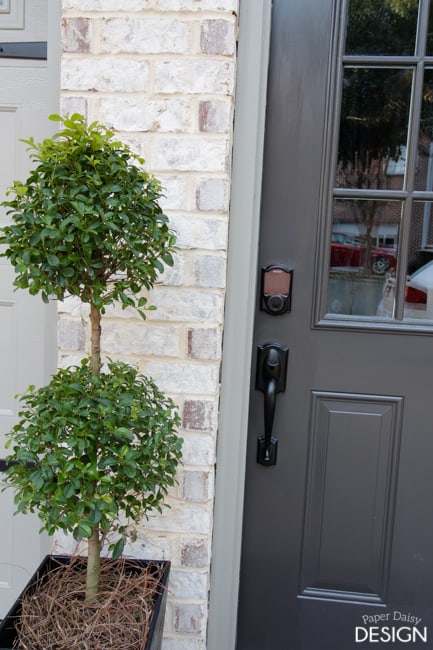 But beyond its good looks, Schlage offers the most secure, reliable, keyless locks in the industry.
The Schlage Sense™ Keyless entry can be opened from the touch keypad or with your iPhone through the Schlage app or in conjunction with the HomeKit ® by Apple. It can also be programmed for many different users and make notations of situations when a particular user, like your contractor, has arrived and departed.
With features like these, there is no fumbling with keys in the dark. The keypad illuminates upon the first touch. Getting locked out of the house is a thing of the past.
To secure the back of the house both in the porch and under, we installed Schlage hardware that coordinates with knobs that already existed inside the home.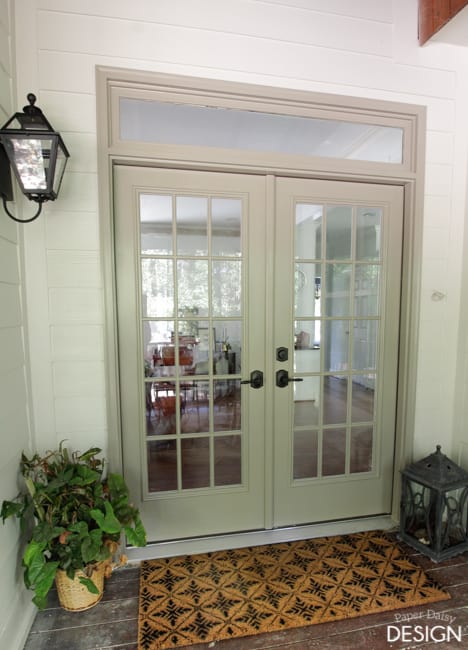 This handle style is called the Birmingham which is quite ironic since that's where I live! This traditional style perfectly suits the timeless, Southern aesthetic carried throughout our remodel.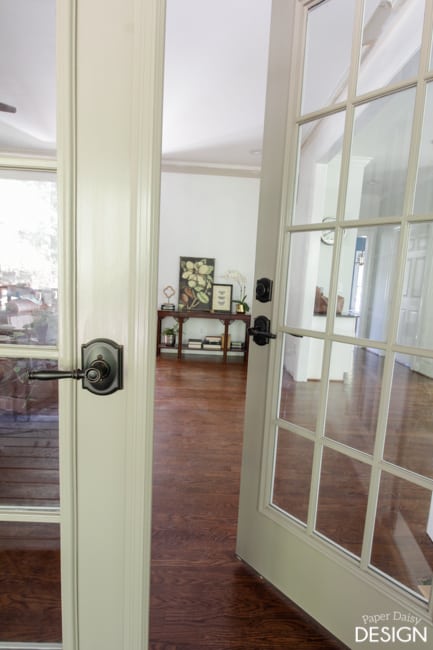 Sometimes, the hardware choices available in big box stores can be a bit limiting. This is where shopping online is a decorator or remodeler's best friend. The variety of options and styles only available through special order are quite vast. If you need help finding the style of hardware that is right for your home, try this product selection tool at Schlage.com. You can find the one I used here. (affiliate link)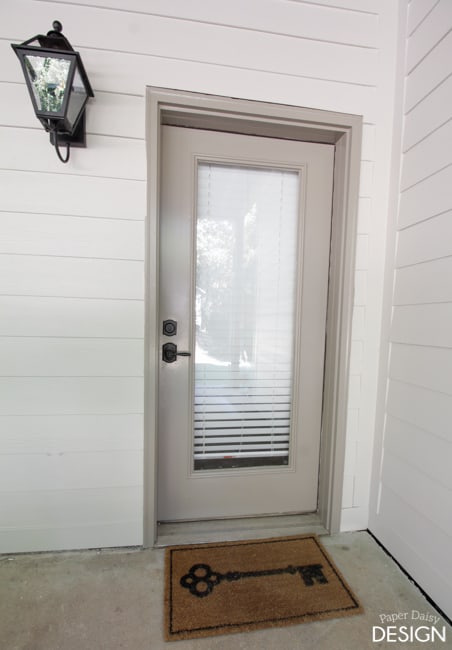 For the shed, we selected the Schlage Touch™ Keyless Touchscreen lever and lock. (affiliate link)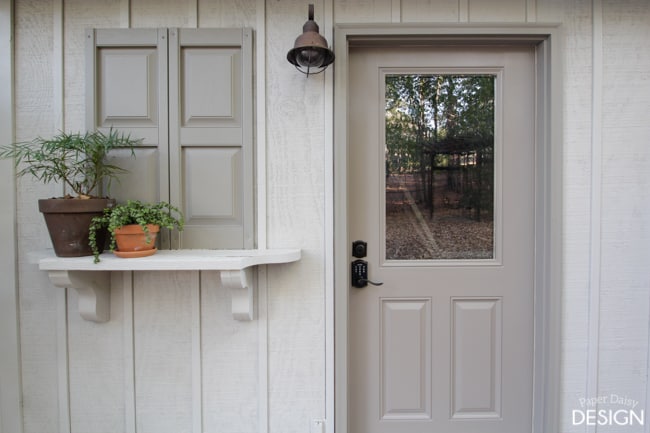 What I love most about having a keyless entry here is I don't need to hunt down the key to the shed each time I need to get to my gardening tools. Conveniently, it is set to re-lock itself soon after it closes. So there is no forgetting to lock the door either.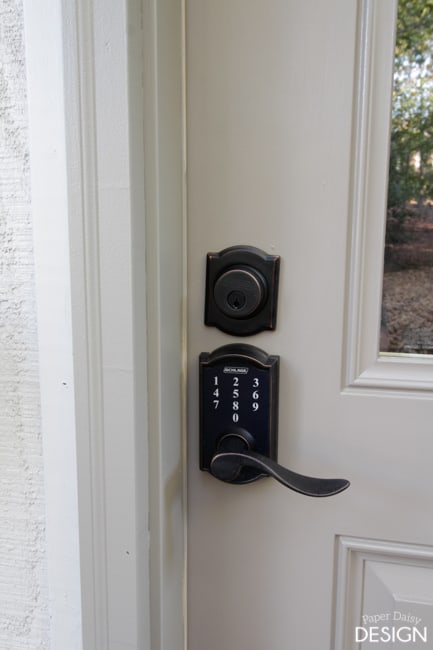 I can't help but mention, how much I love that the shed also got a little makeover to match the new siding on the back of the house and brick.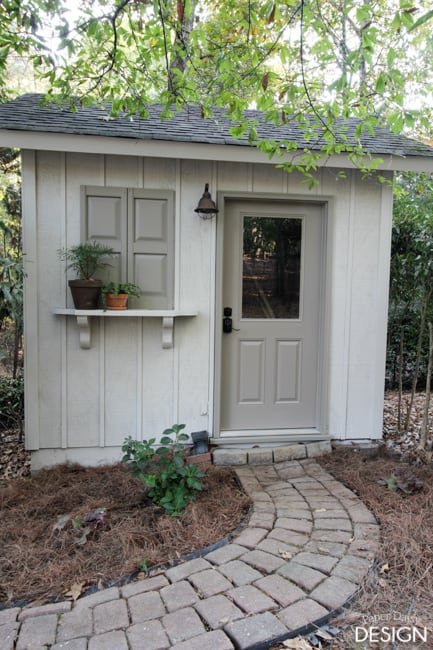 Proper Lighting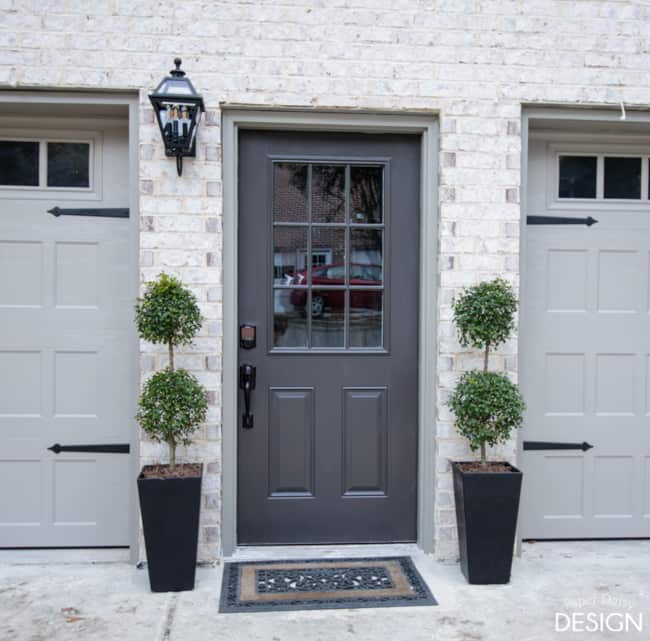 Having adequate lighting is the easiest, most effective way to deter intruders. So, at each refreshed doorway, we added a beautiful new lantern style fixture, from here. Not only do they provide the Southern charm in keeping with the style of the house, they illuminate the entries properly.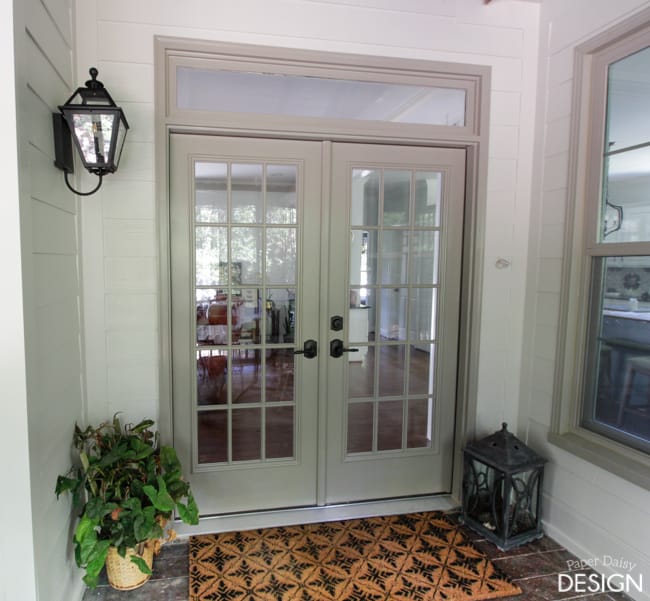 It feels so good to have the exterior of the home coming together. I would be remiss if I didn't disclose that outside the range of the upper and lower porch photos is a complete disaster. Yikes! Renovations are still happening around here. Stay tuned.
Disclosure: This post contains affiliate links.
I received product from Schlage® in exchange for a review.
All words and opinions are my own and, as always, I only partner with brands I would personally recommend to my friends and of course my readers.