For those of you with inquiring minds, that piece of junk that I converted into a memo/inspiration keeper I showed yesterday….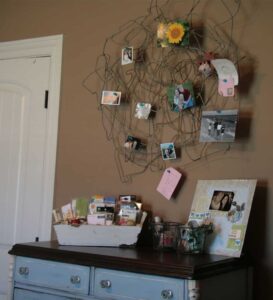 was trash from this project. Any guesses?
Here's another hint.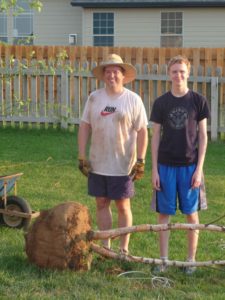 Don't my guys look happy to be planting these huge trees? This one was really almost too big for the two of them to handle.
Yes, that's right it came from the river birch trees the guys planted. The wires were the tree cages. After Richard removed them, they sat in the garage for a few days and then I realized what a cool swirly pattern they had and saw the potential.
Of course, Richard does not really understand the up-cycling or junk art concept, even now that it's hanging on the wall. lol I think it's cool and actually quite functional. I'm happy.
Thank you for subscribing to Paper Daisy Designs. Please continue reading on the blog. I appreciate having you as a reader.