I shared my thoughts on how I create a memory filled 
Christmas tree last year
, but this year I want to tell you why I wish to have an imperfect Christmas tree and maybe after you hear me out, you might want to have one too.
Thank you Nester for helping us remember that "it doesn't have to be perfect to be beautiful"every day and especially this Christmas.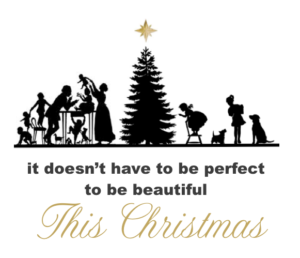 Nesting Place Tour of Homes
Unfortunately, my tree looks nearly perfect.  My teenage daughter even said so. And if you have a teenager you know that is a very big deal.This declaration really makes me kind of sad.  Let me explain.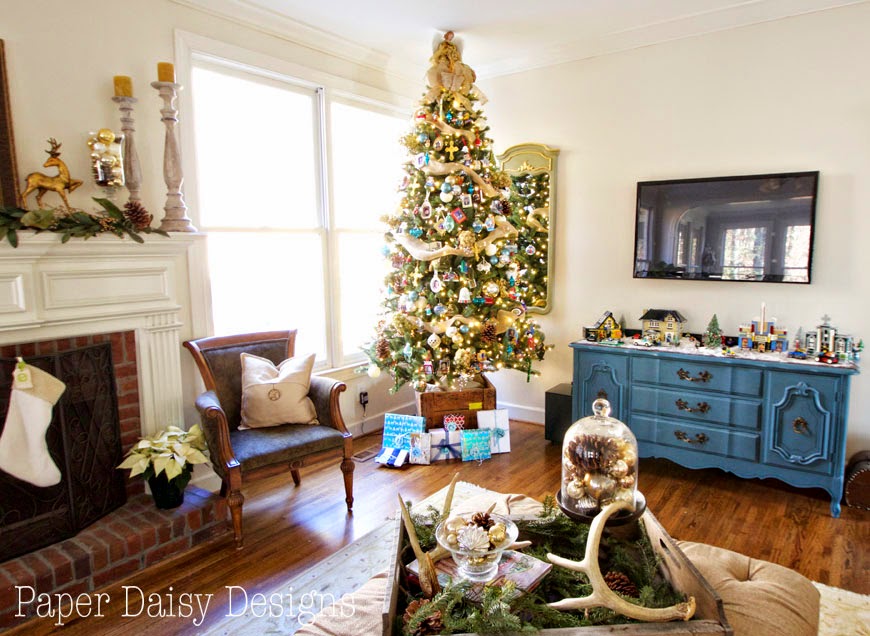 If you took my Christmas Home Tour soon after it was first posted, then you might have noticed there weren't any photos of my Christmas tree.  Yes, there were hints of branches in the images, but no real money shot of the tree.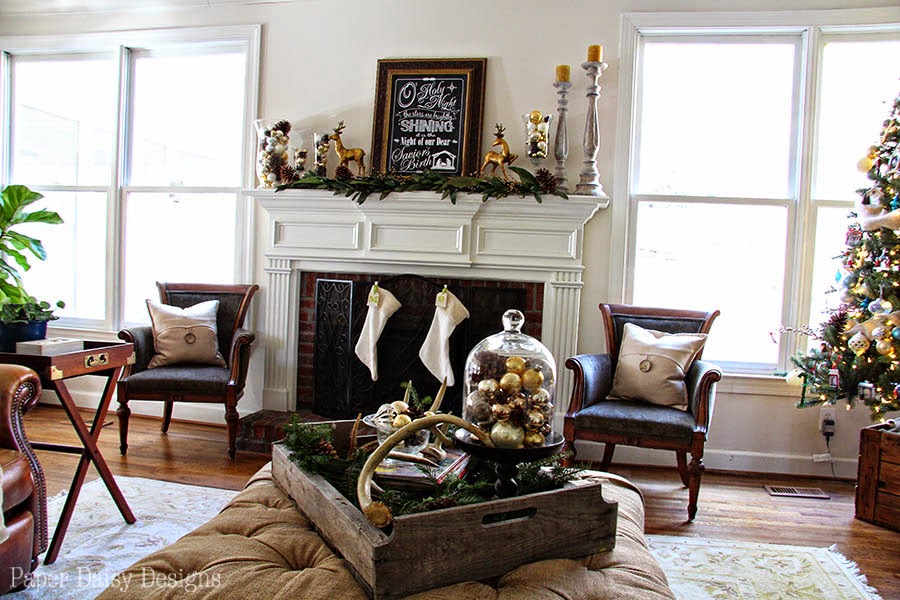 At that time, I had only begun to decorate our tree.   I still had big plans for a "special craft" for this year's tree and I had decorated it completely by myself.
Until this year, it was a tradition around our house to decorate the tree as a family the weekend after Thanksgiving.  This year was the first time that was not to be.
We had family and friends visiting for Thanksgiving, which was so wonderful, but after they left we continued to relax and enjoyed family time, going to dinner and the movies.  All good stuff.
By the time Sunday night rolled around, I reminded them, "We have to decorate the tree tonight!" Thinking to myself, "I've got a blog. I've got to get my tree up for my Christmas home tour."
Emily had a test to study for and Miles, home from college, was watching a captivating football game with my husband.
So that left me to decorate the tree on my own.I remember thinking, as I hung ornaments in solitued, that even though they always fussed at me for moving the ornaments around after we they went to bed, I missed their randomness and their company.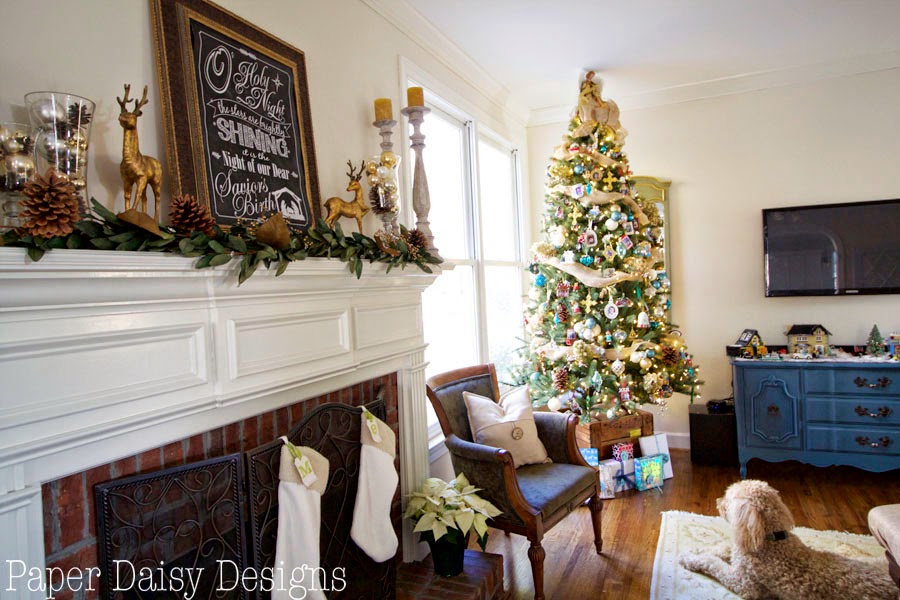 I missed the laughter and stories shared as we admired our large collection of photo ornaments.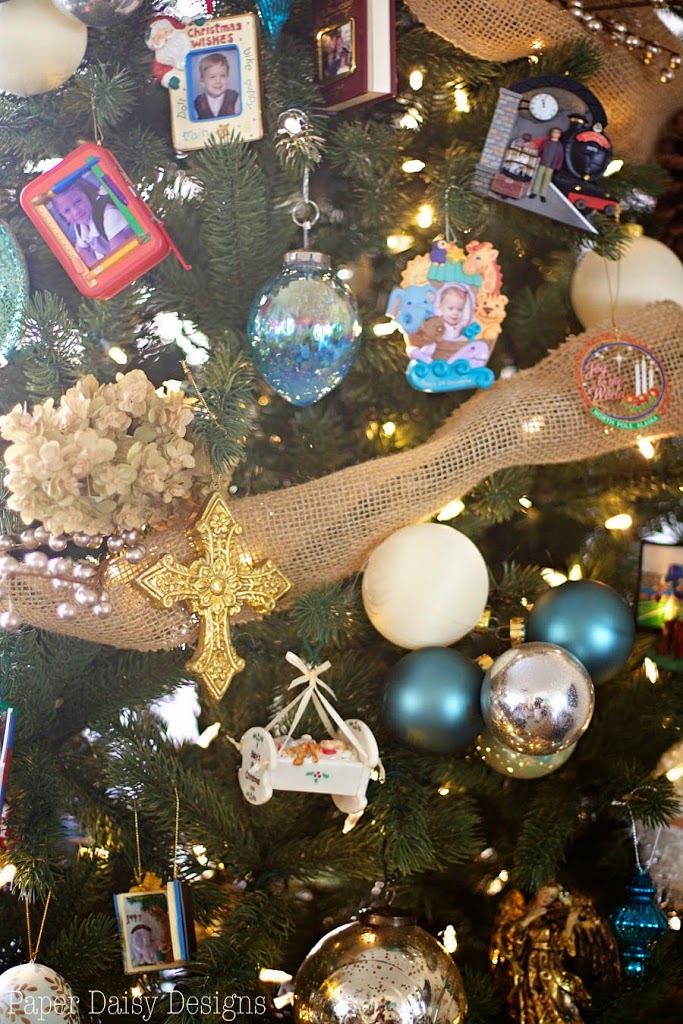 Being a scrapbooker and photo enthusiast we have a photo ornament for each child and one of the family for nearly every year.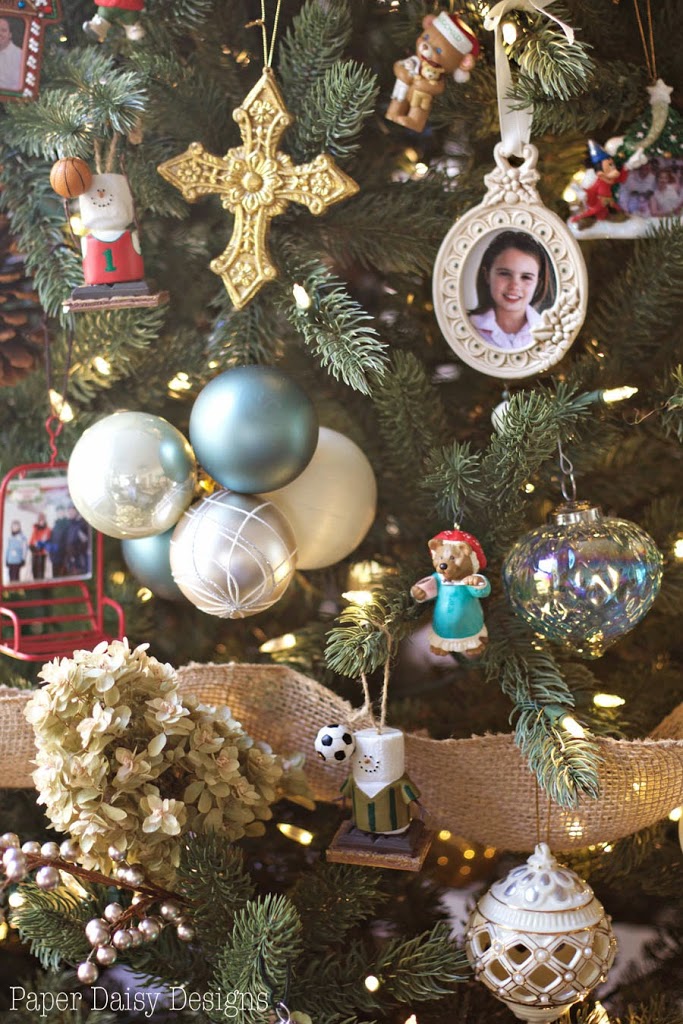 We also collected ornaments from Hallmark that had a special meaning.  The children either picked them out themsleves or we chose an ornament together that signified an activity or event that happened that year.
This wide assortment of ornaments has always given our Christmas tree a great deal of charm.  Charm I wouldn't trade for a perfectly themed tree if my life depended upon it. As much as I admire a perfectly themed tree, the main tree in our house will always be the one filled with memories and love.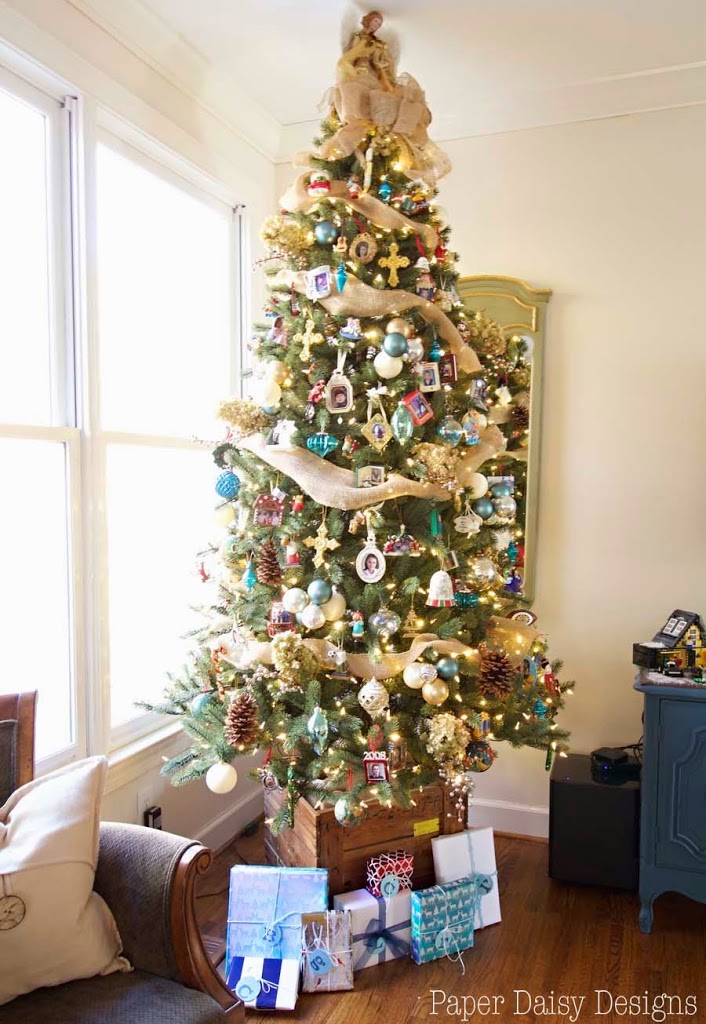 Each year, I do try to unify the tree with ribbon, additional glass ball ornaments and a loose theme.  This year I choose to work with blue tones to match the living room and I used dried hydrangeas again.  But this year they are blooms from an oak leaf hydrangea, the Alabama state wildflower.
My "special craft" project will just have to wait for next year.  Sometimes you just have to let life take priority over the little things like handmade adornments for the tree.
And next year, I vow to not have a perfect tree as well.  I would rather have my "big kids" help and cherish the memories of years spend together with our special tree. Honestly, I knew the day would come I'd be decorating the tree on my own; I just didn't think it would happen so soon. Cherish those little hands willing to help, they get big way too fast.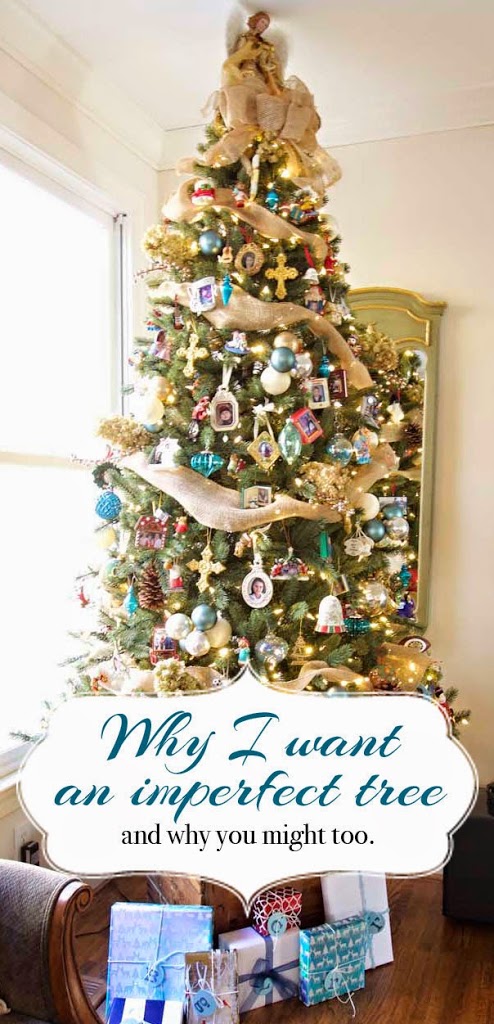 Let me know what your thoughts. Do you go "all in" with a themed tree? Or do you prefer the charm of ornaments collected over the years, handmade or otherwise?  Does your family usually decorate the Christmas tree together?
Wishing you a memory filled Christmas!
If you'd like to see my Christmas Home tour, click here or on the image below.

Thank you for subscribing to Paper Daisy Designs. Please continue reading on the blog. I appreciate having you as a reader.