I can't believe I waited this long to share this month's Room of Hope. I was required to wait until the story was published in this month's issue of
Columbia Home Magazine
and then I got wrapped up in other projects.
Oh, and there's that impending move.

This month the recipient is a sweet, brave, little girl battling leukemia. Brynna Eads is so precious and like so many little girls, she loves to play princess and the colors pink and purple. Unlike other three year olds though, these last few months she's been very sick and has endured a lengthy hospital stay. Thankfully though, now she's able to finish her recovery at home in a happy, new room filled with the love and encouragment of her whole community.
Photography by Angelique Hunter, for Columbia Home Magazine
My friend Sherry of Hockman Home Interiors designed this bright and happy room to be a place of healing and hope for her. She filled it with practical, color-filled storage solutions to corral all of Brynna's toys and costumes.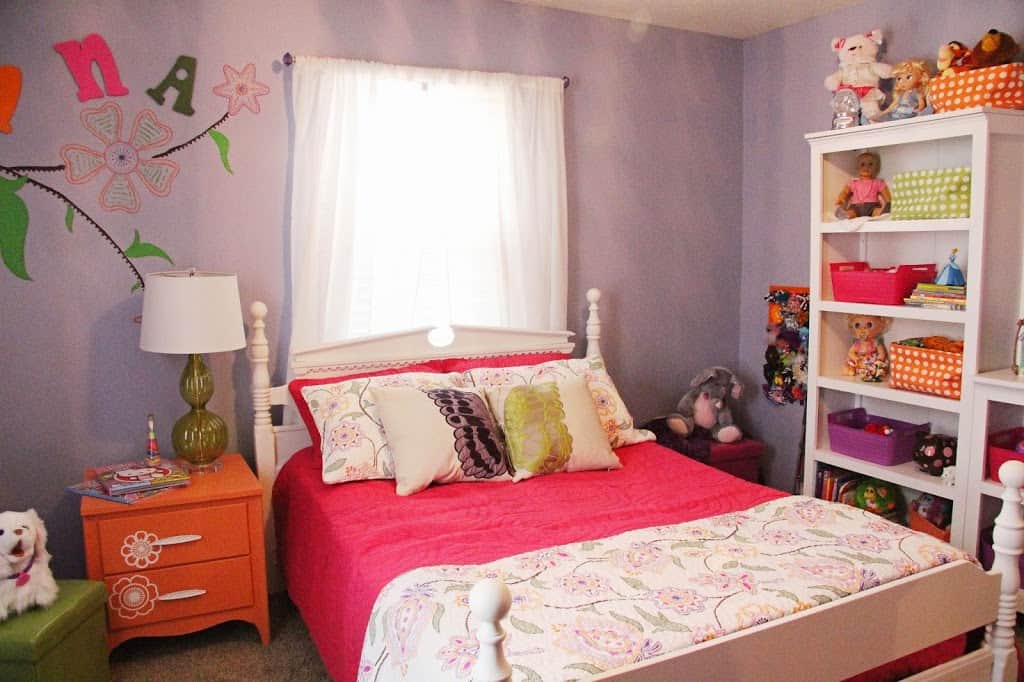 Sherry called me in on the design to provide a nightstand, paint her existing toy box and on the day of the install to paint her bed. I'll give more details on the makeover of the two pieces in another post, so that I can share more about the day of the install.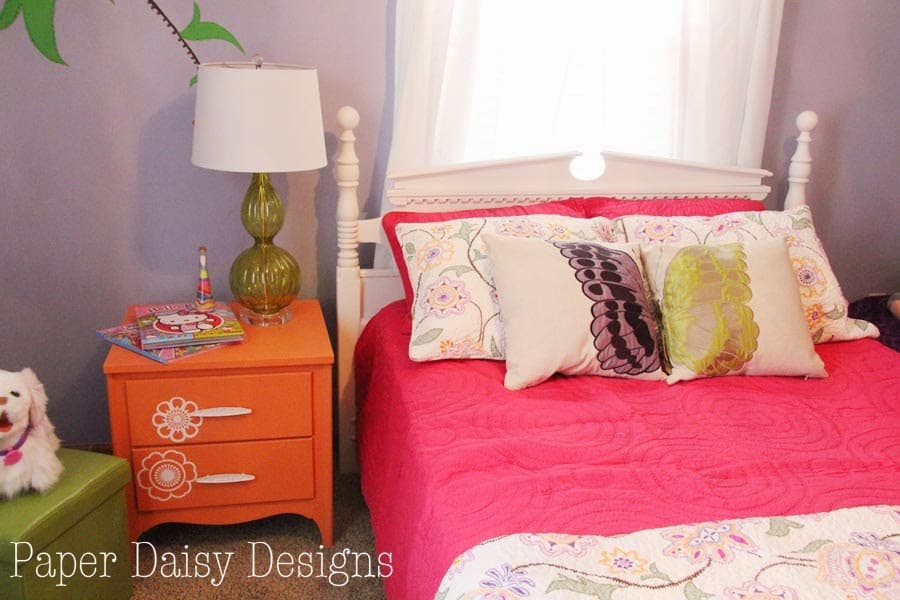 This area is her designated "dress up corner". The revived toy box holds all of her costumes and pretties.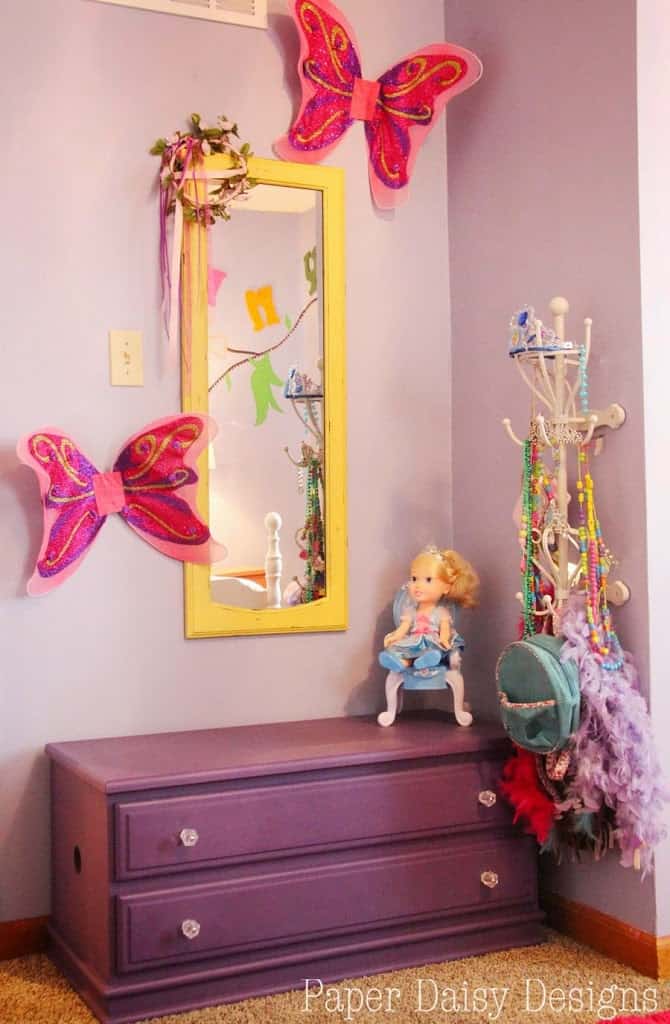 The wall of bookshelves and baskets proves that kid's storage can be attractive and functional.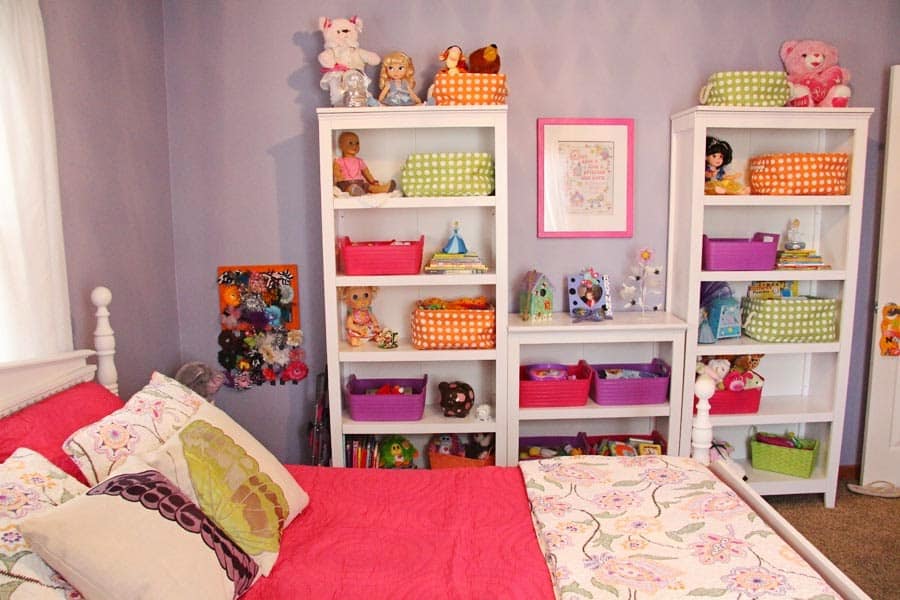 Sherry was lucky enough to have talented volunteers, who contributed their time and creativity, to paint this adorable mural mimicking the flowers on Brynna's new quilt.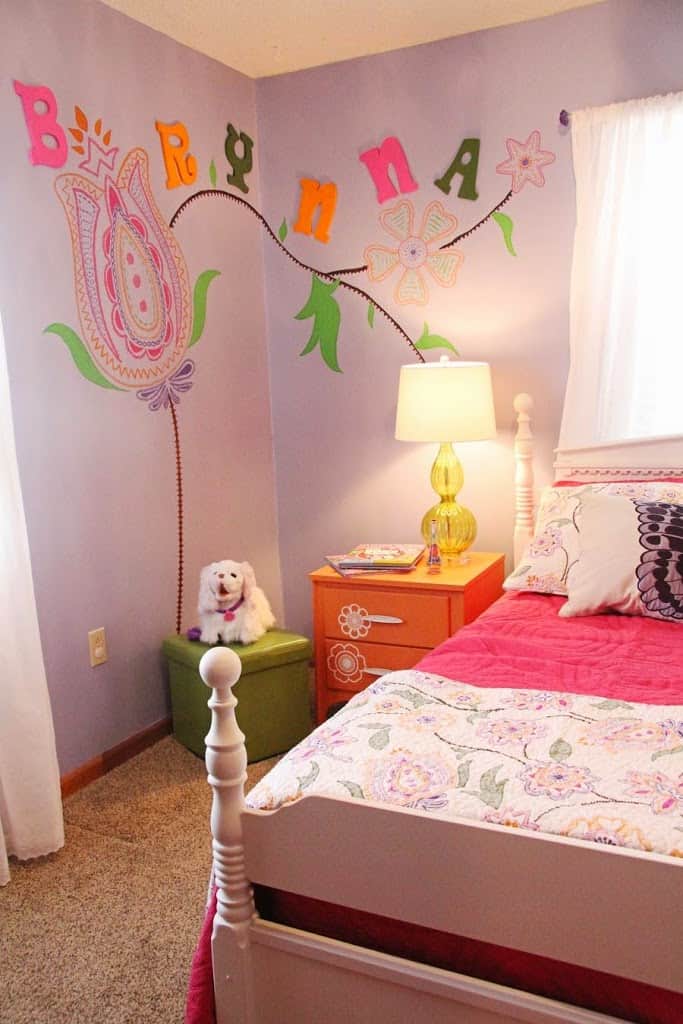 The best part of this Room of Hope install is the way the rural community Brynna lives, rallied together like a small town version of
ABC's
Extreme Makeover Home Edition.
They eagerly pitched in their support to the Eades family. As you can imagine, the house buzzing with more than 15 volunteers, building furniture, upholstering a bench, painting a floral mural and organizing toys.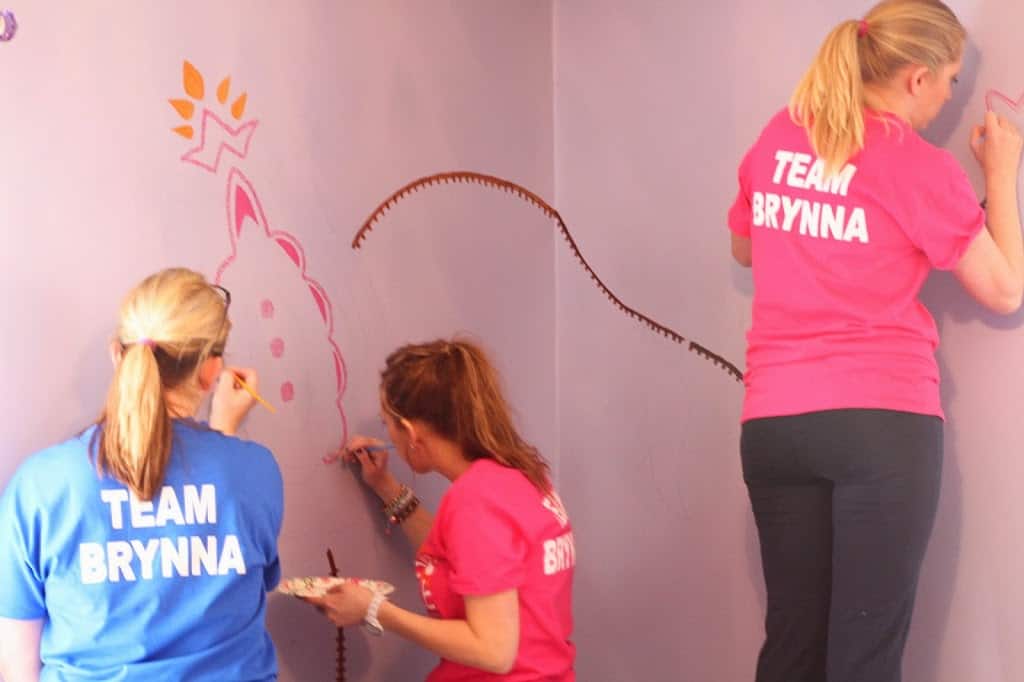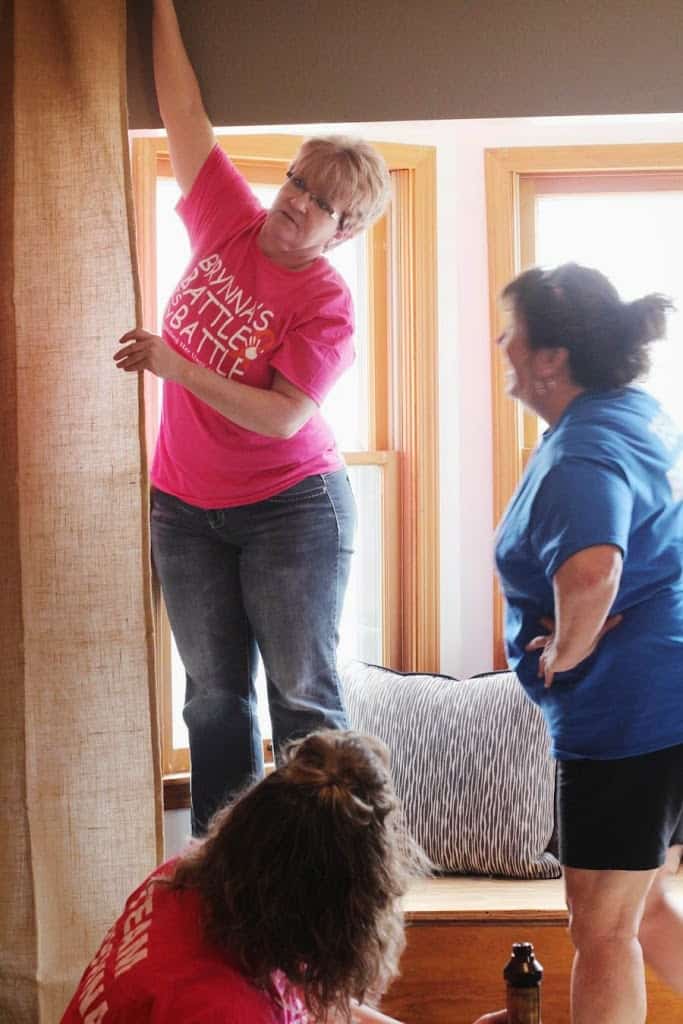 Emily and I definitely felt like God sent us a beautiful, sun-filled day in the usually dreary month of March, just so that we could get this bed painted for her.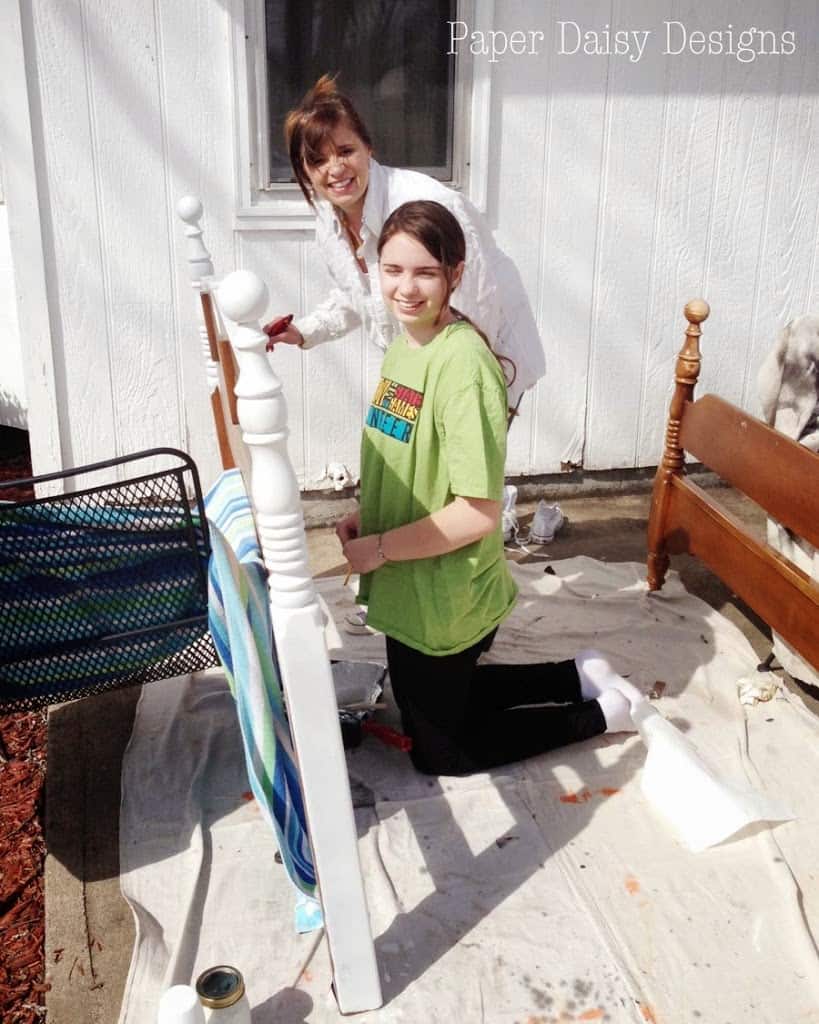 In true Room of Hope fashion, one room is usually just the beginning. Sherry wanted to create a beautiful sanctuary for Brynna's parents too.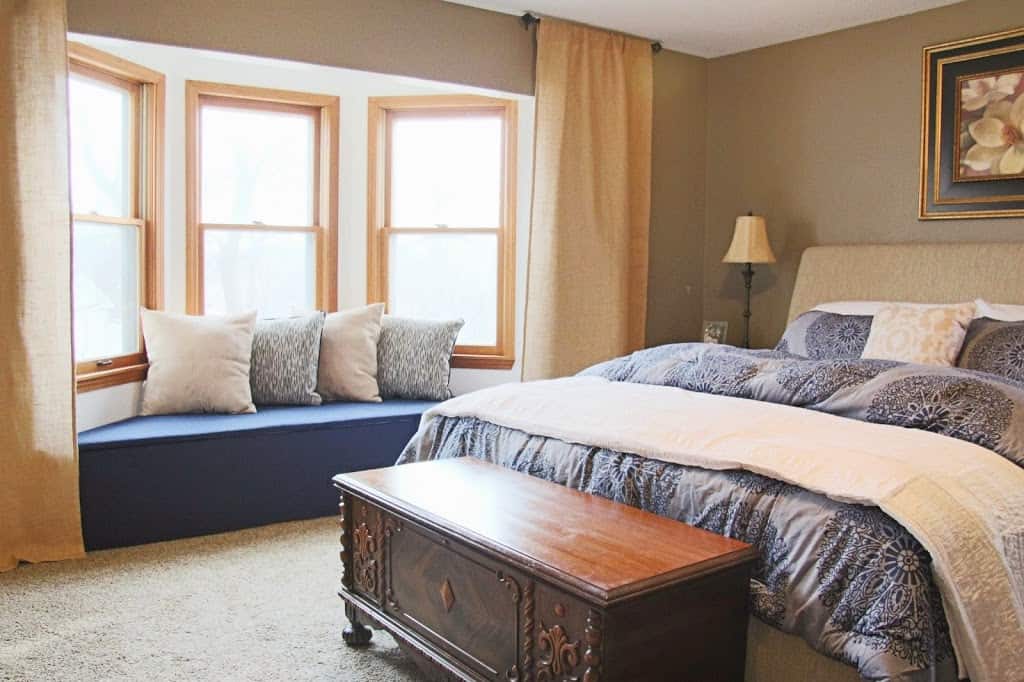 The Eads family was so thankful for their new peaceful retreats filled with hope and healing for Brynna.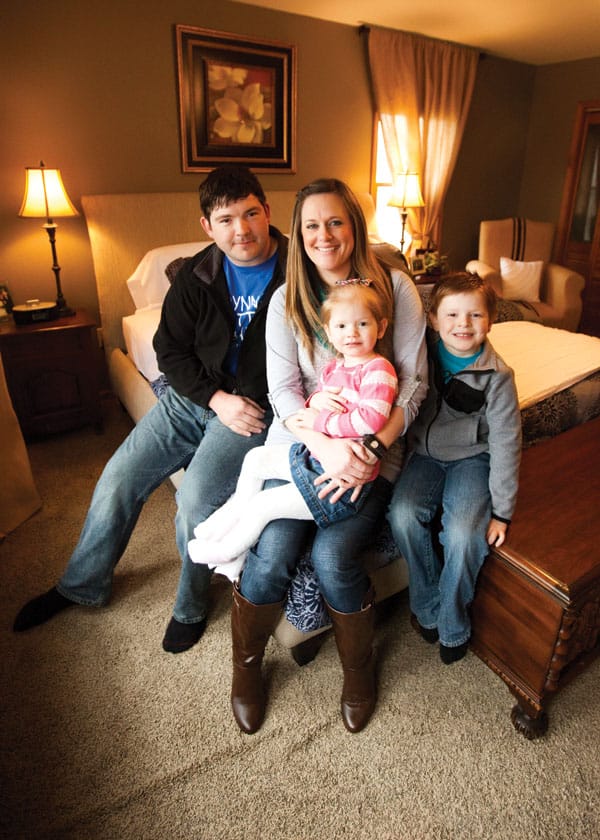 Photography by Angelique Hunter, for Columbia Home Magazine
Here's an incapsulated video of the installation and final reveal.
Sherry Hockman, University Health Care System and
Columbia Home
have teamed up together to bring patients at University Health Care the opportunity to have a gift—a gift of hope. Each chosen patient receives a room redesign to help them cope with their medical challenges and feel at ease. These projects would not be possible without the help of volunteers.
Thank you for subscribing to Paper Daisy Designs. Please continue reading on the blog. I appreciate having you as a reader.