This is a sponsored post written by me on behalf of ecover for IZEA. All opinions are 100% mine.
I'll be honest upfront and admit dishwashing is my least favorite task in the kitchen.  I love cooking. It's definitely part of my love language. But I also love it when the people who eat my cooking do the dishes.  Of course, it might go without saying but I do end up washing dishes on a regular basis. And when I do I take a bit of pride in using products and tools that are non-toxic, gentle on the planet and promotes responsible consumption.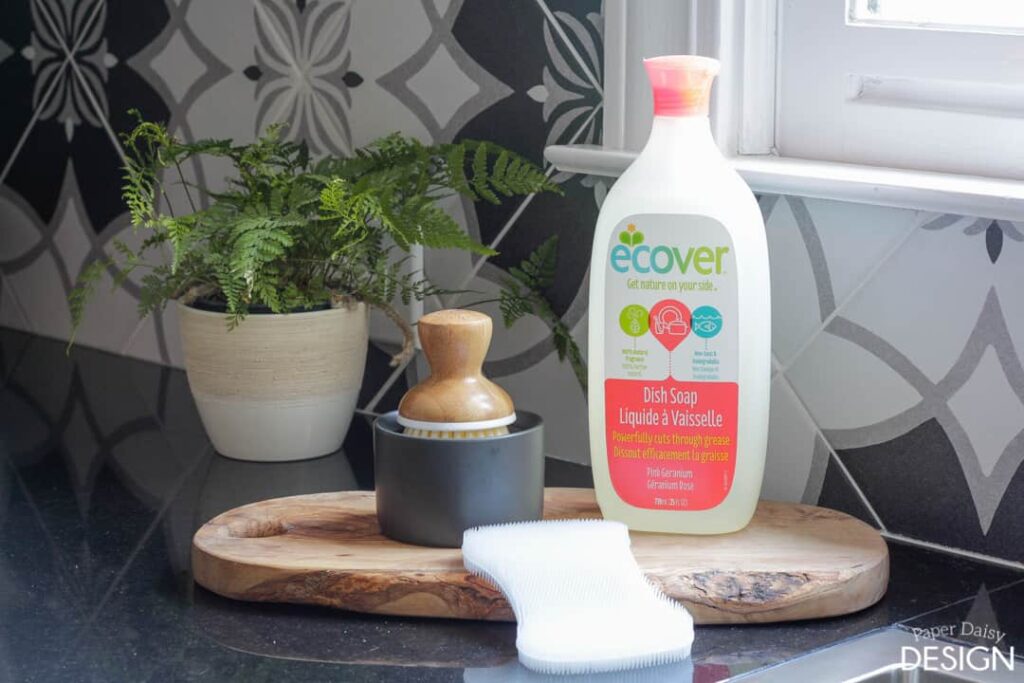 I have a little cast of characters that works in tandem to get my dishes clean and fill that basic desire to be easy on the planet.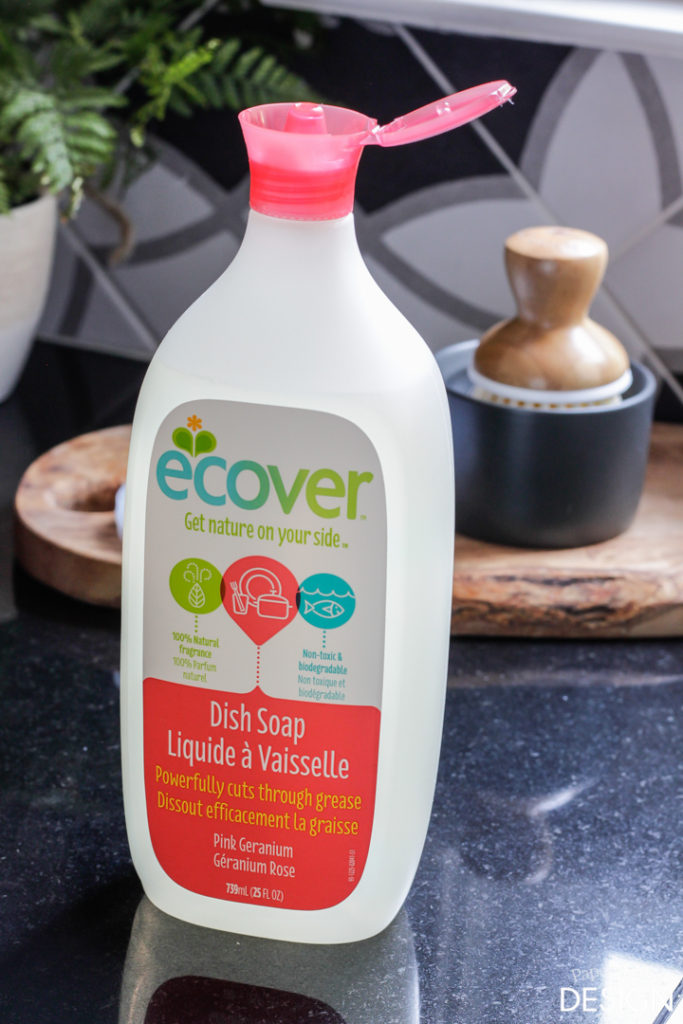 This post contains affiliate links for your convenience.
I recently started using ecover Liquid Dishsoap. It is made from plant-based, mineral ingredients, with a biodegradable formula that is tough on stuck-on food, but gentle on your skin and the planet.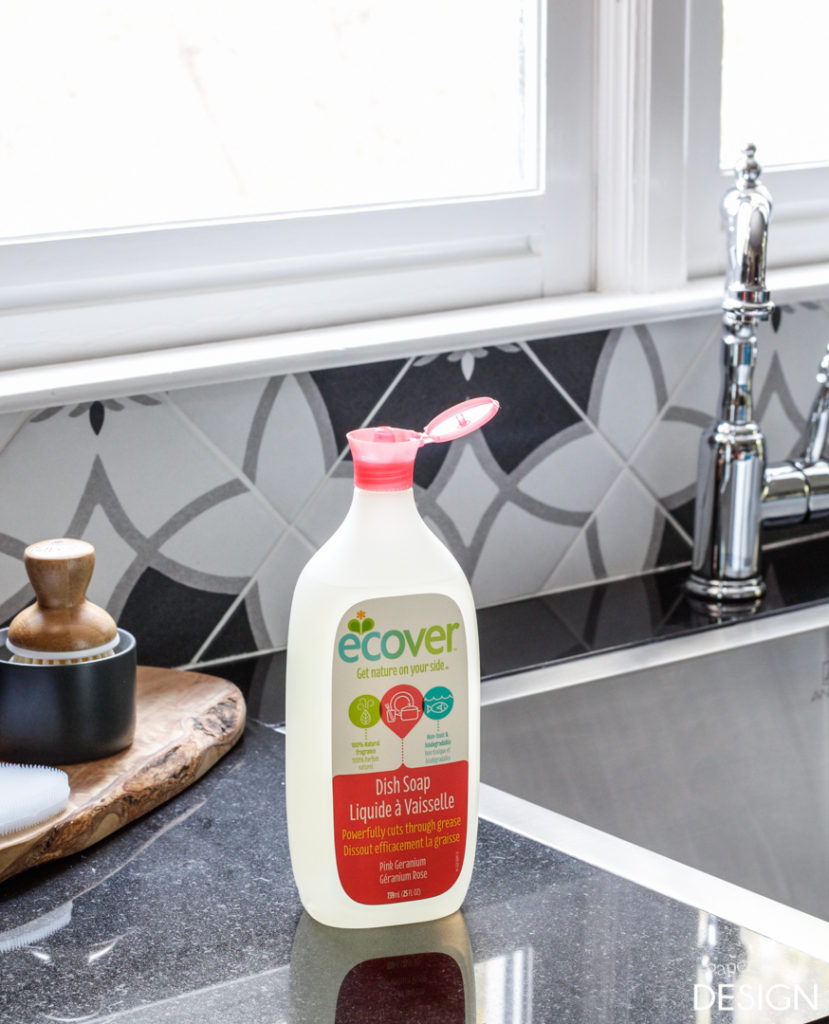 But if you are like me, as much as you want a product that really works you might also want a product that offers a nice experience. Remember, I don't really like washing dishes.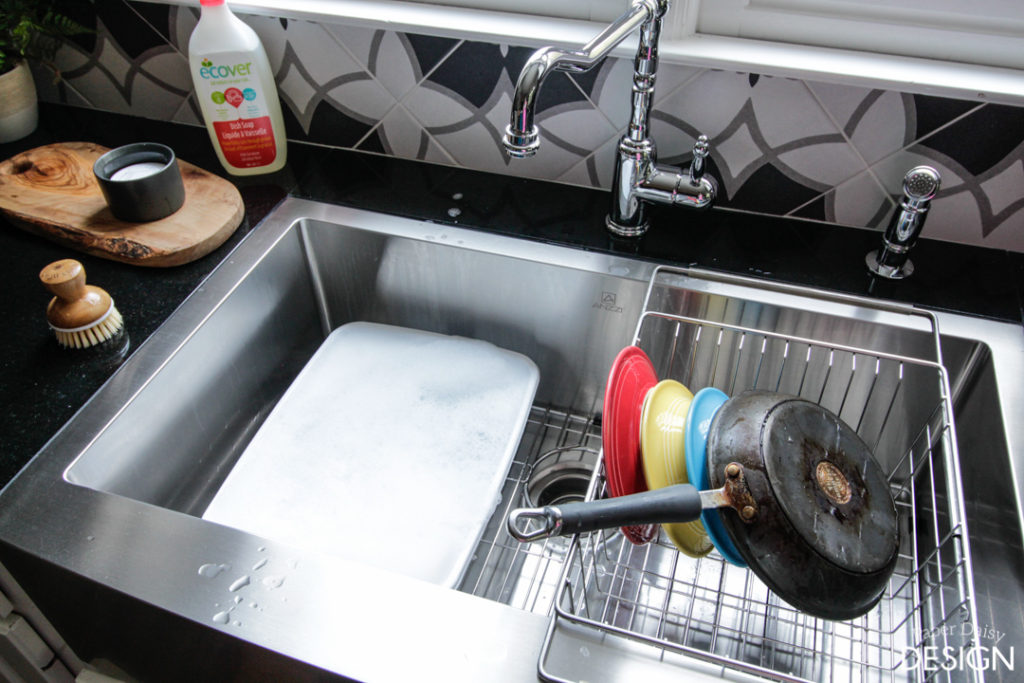 I like a product to naturally smell clean without harsh perfumes.  I really love their Pink Geranium scent.  I'm not sure if it really smells like a geranium, but the scent is amazing. Fresh, clean and honestly, it makes me quite happy.  You can learn more about Ecover here and is also available online here.
I also have a few favorite cleaning tools that are a great accompaniment to Ecover liquid dish soap.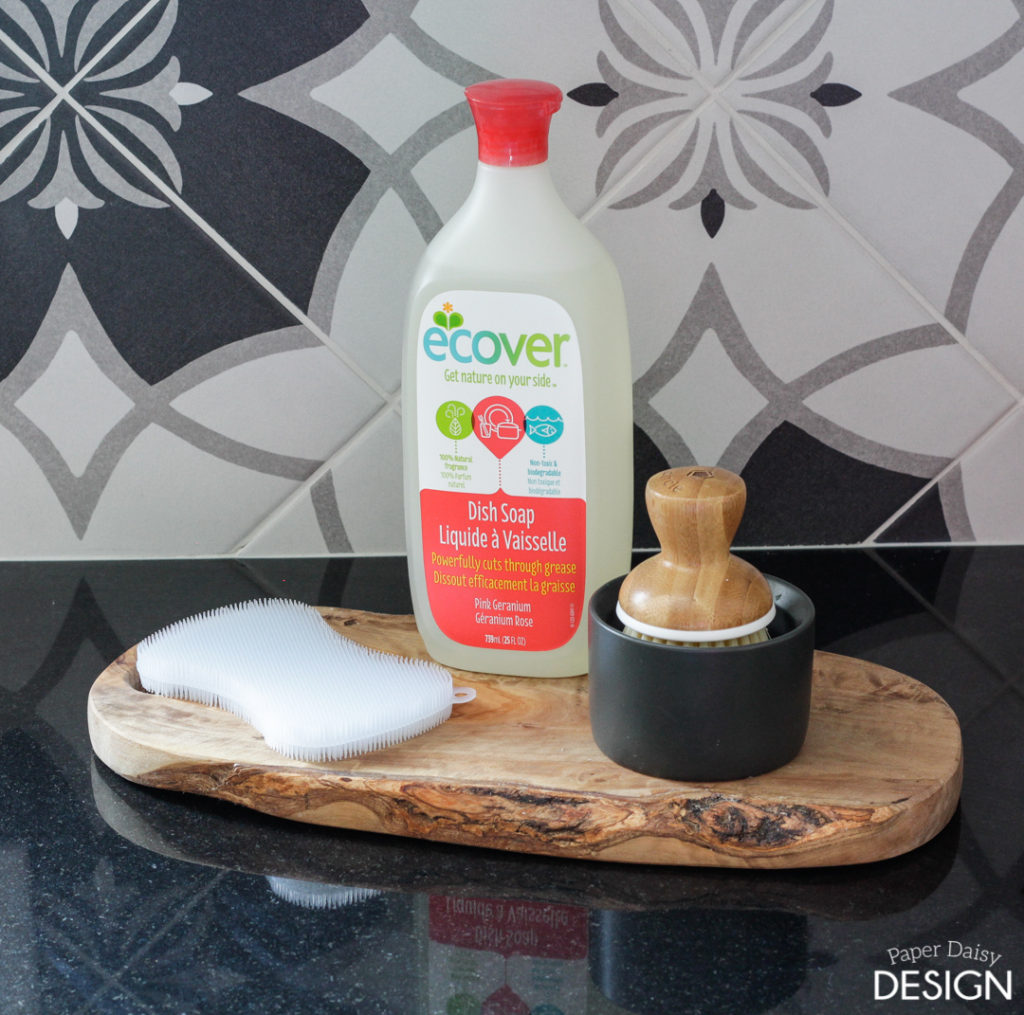 I found this handy little gadget at a little bistro gift shop this summer.  I thought it was super attractive and liked that it was made with safe, renewable, recyclable materials.
It's so remarkably simple. Just fill the ceramic dish, available in several colors, with dish soap. (Sometimes a little water helps if the soap is extra thick.)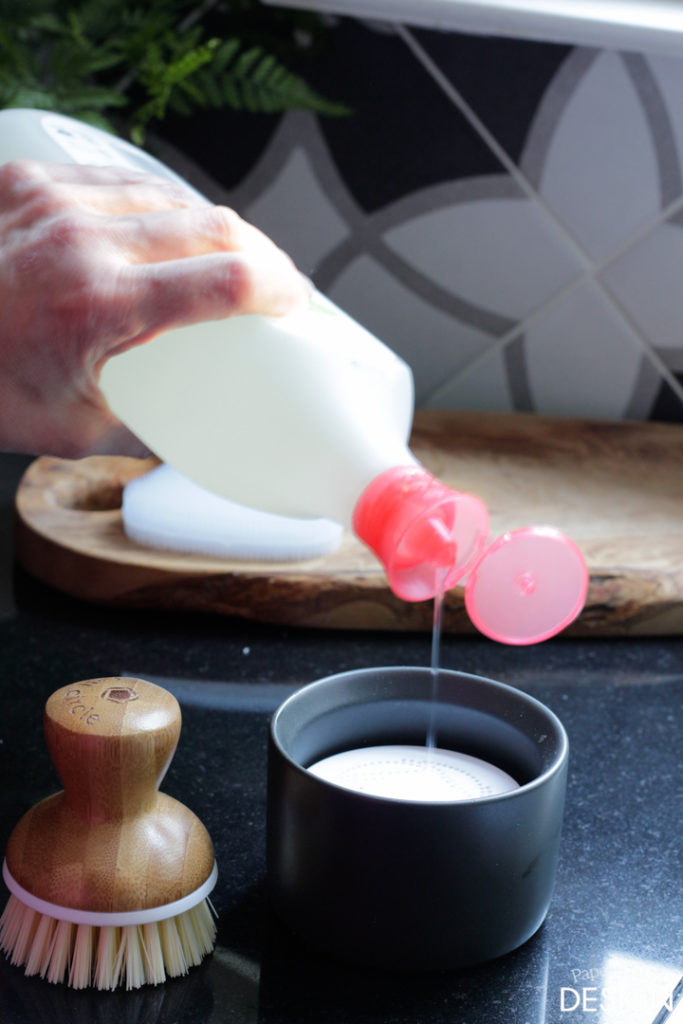 Then, push down on the brush to apply soap to the all natural bristles.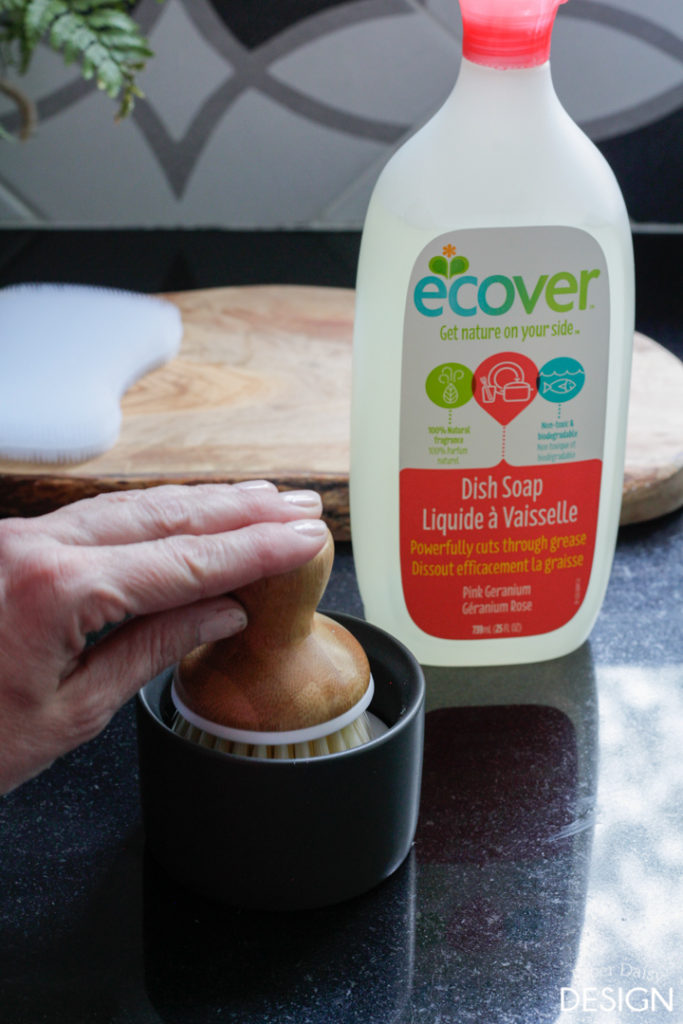 There's a little spring attached to the disk. Pushing down on it forces just enough soap to go on to the bristles.  I love that because there is minimal waste. The brush made from recycled materials has amazing scrubbing power.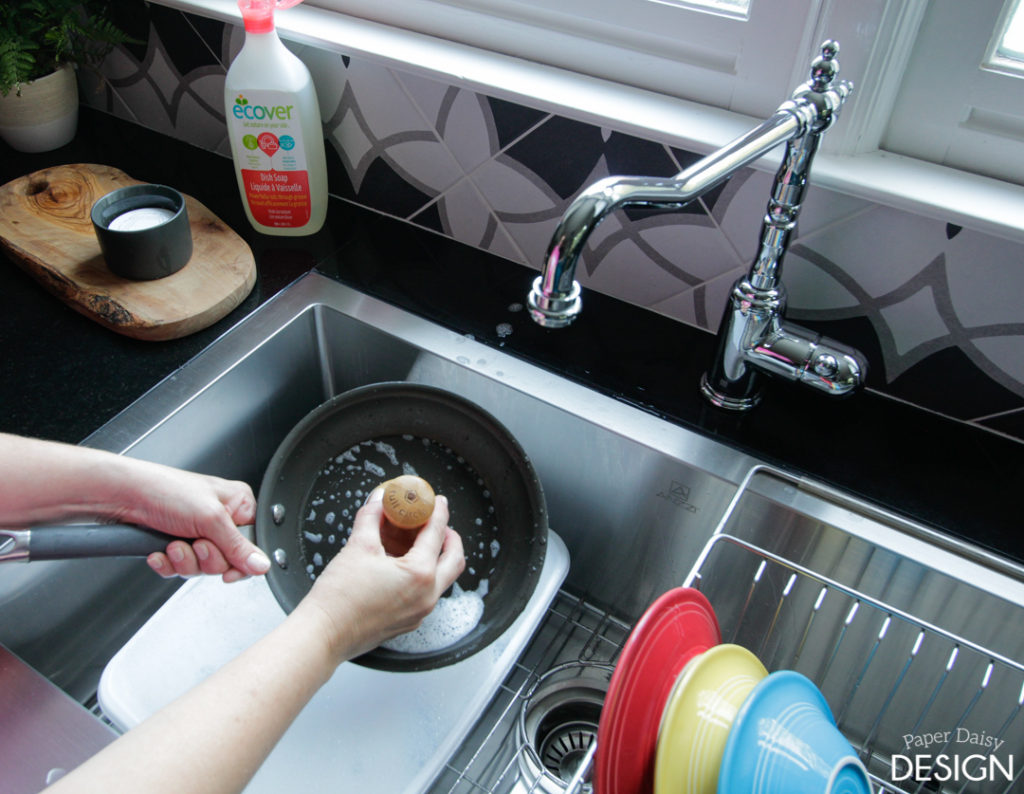 Any remaining food particles easily release from the bristles, but to keep it sanitary, I usually give it a little rinse before I place it back into the dish.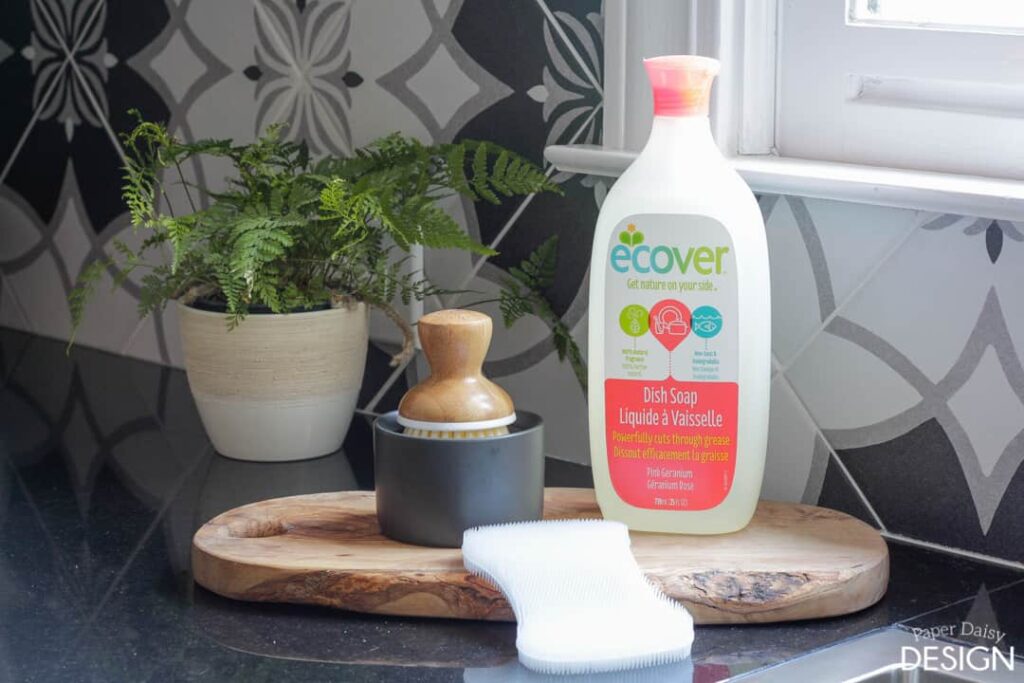 Say good-bye to smelly sponges! This reusable sponge is durable, yet gentle enough for any cleaning job.  And you can toss it in the dishwasher to make it like new, unlike other sponges that lose their shape and fall apart.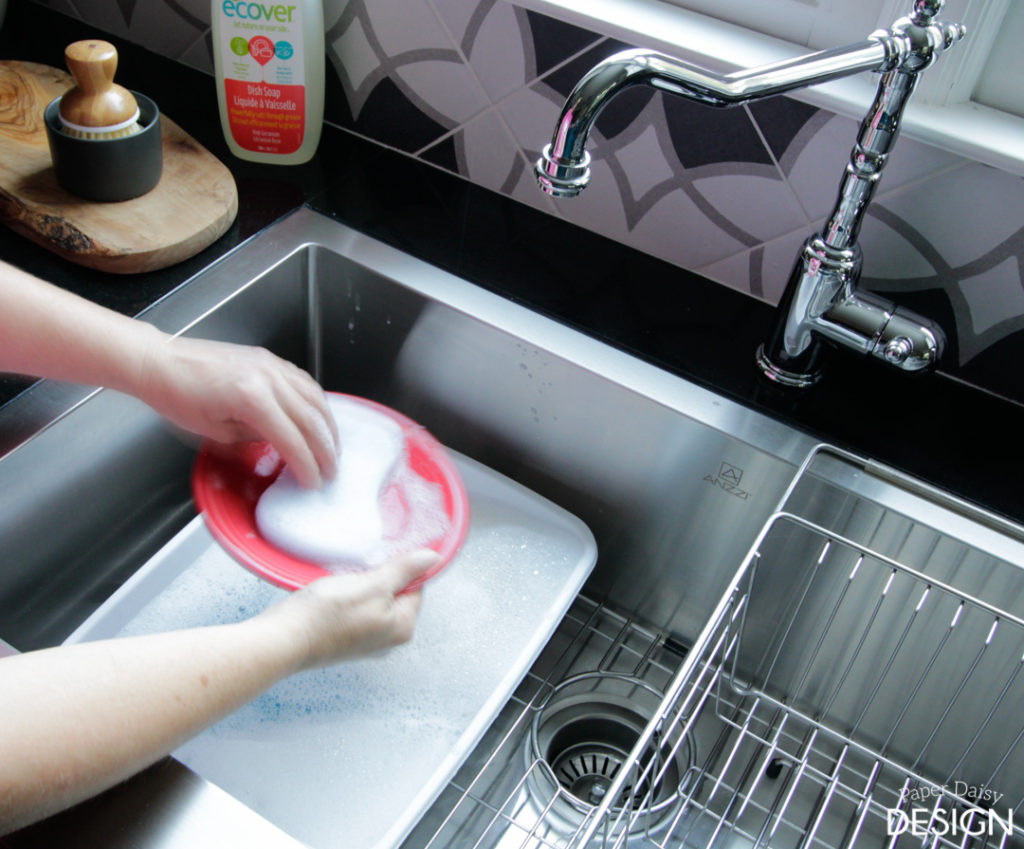 It has over 5,000 cleaning little fingers that are highly effective. Those clever little bristles also allow it to dry super fast.
Here's a peek into my dish cleaning process. After cooking a big pot of soup the other night, I got to work on the clean up. One little squirt in the pot and some hot water and the food.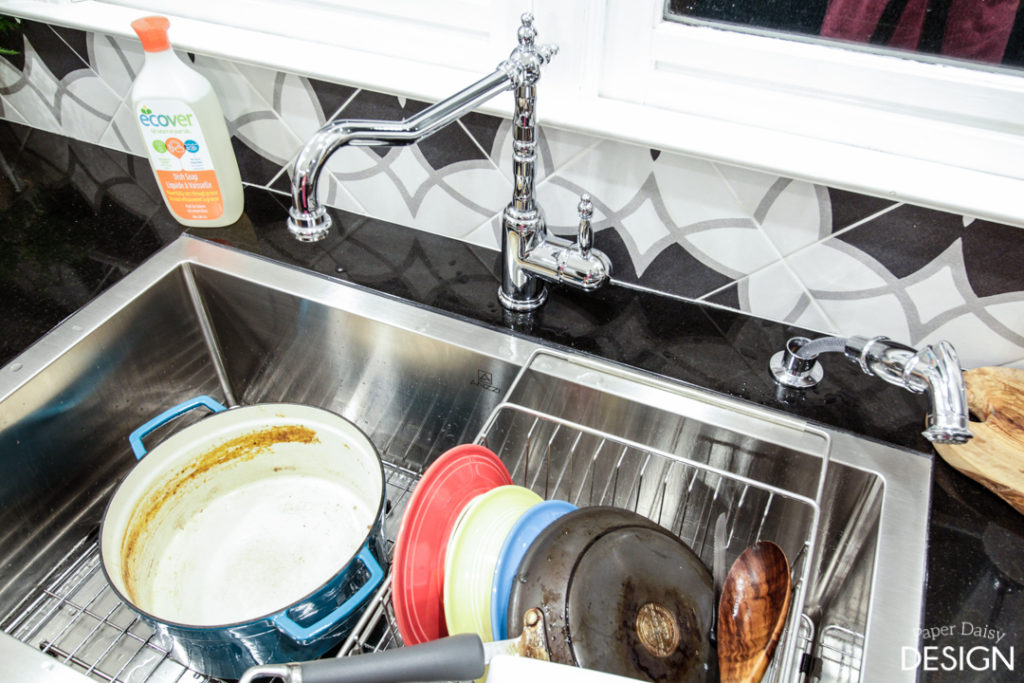 One little squirt in the pot and some hot water and the food began to release quickly.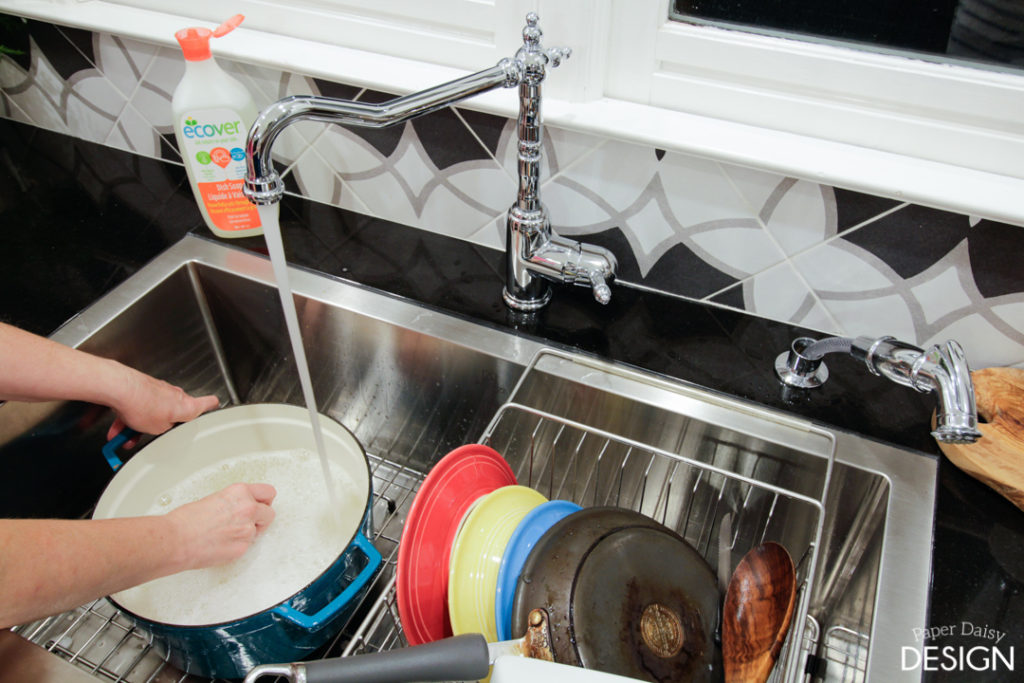 I scrubbed the sides and the bottom of the pot with the Bubble-Up Brush.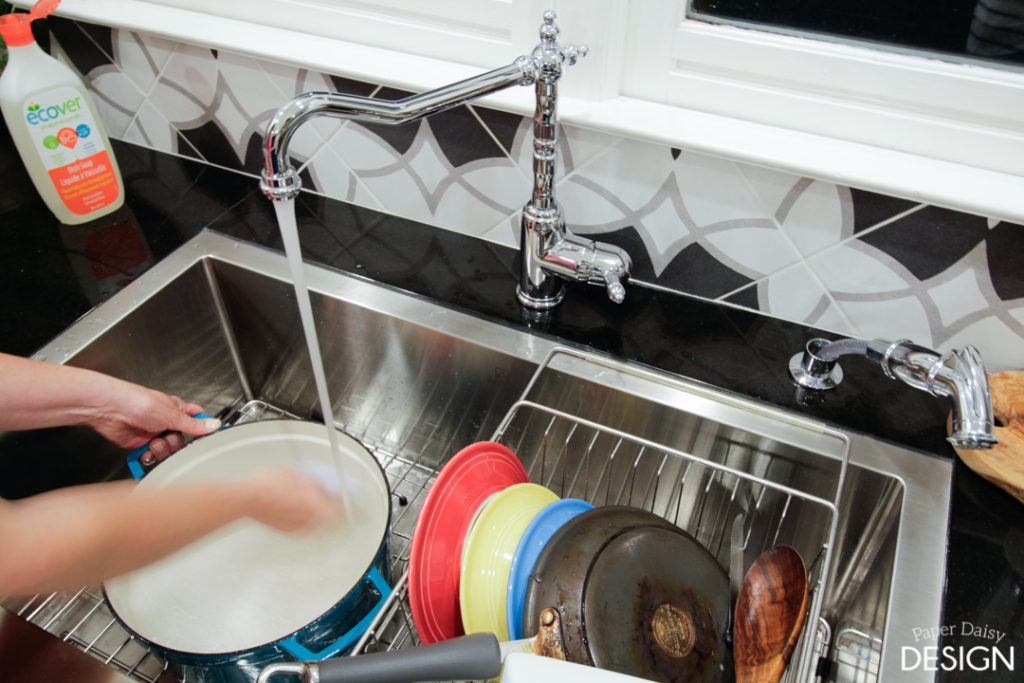 And followed with a little wipe down with the silicone sponge, a little rinse and I was done!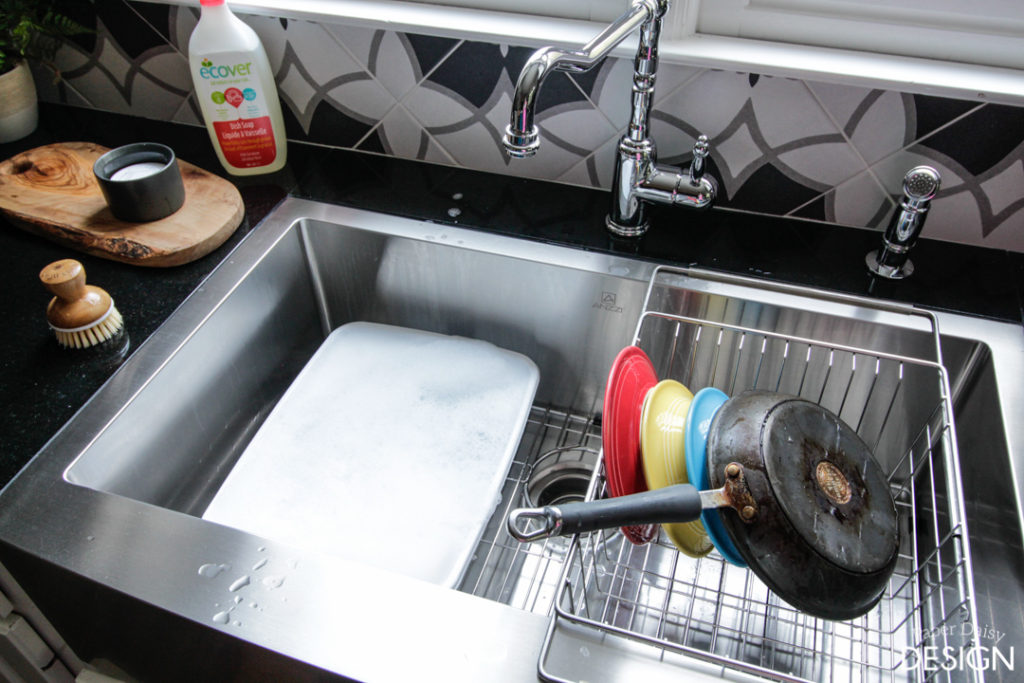 As you might have noticed, I make the most out of my oversized farmhouse sink when I do the dishes by adding a plastic dish bin and an adjustable In Sink Dish Rack.
With all these handy gadgets, awesome smelling dish soap and pretty new sink, maybe I don't really mind  doing dishes after all.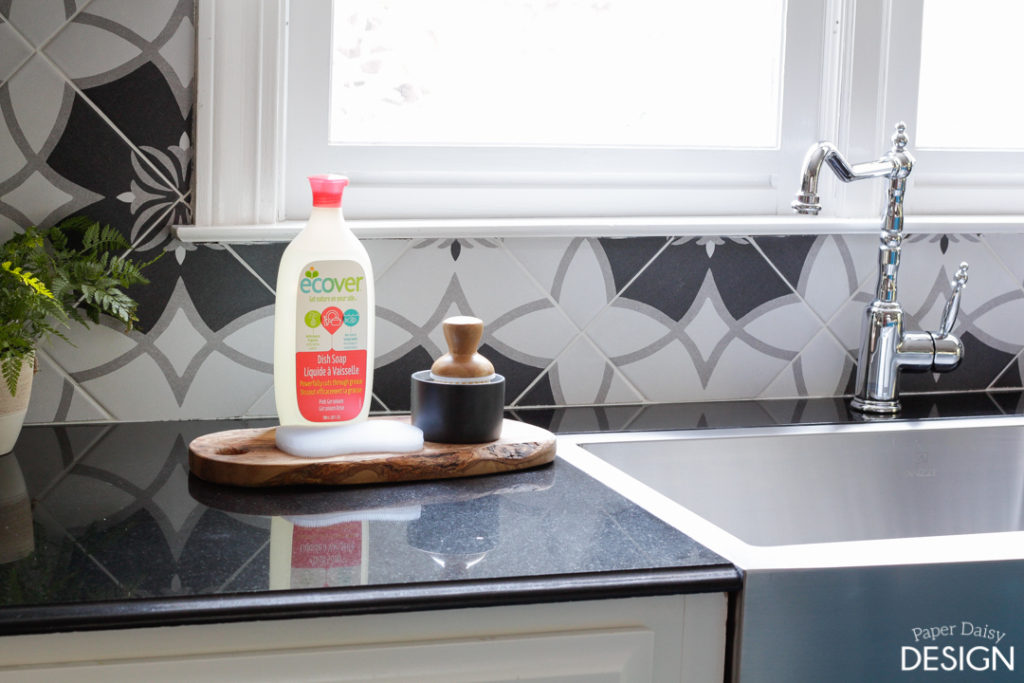 You can also check out the rest of my budget kitchen makeover here.


SaveSave
SaveSave