Awoke this morning to beautiful sun shine!! It's going to be a great Halloween. I love when it falls on a Saturday. So much more relaxed. We carved pumpkins after lunch today. The kids usually help with removing the guts and transferring the pattern, but today both tried their hands at actually carving. Yet another sign they are growing up! Can't wait to see them glowing tonight.
Last night we went to a party at our neighbors. Costumes were optional but I thought it would be fun to dress up. Richard and I went as Mardi Gras Royalty. 🙂 It's good to be a queen every once in a while! Actually, everyone got quite a kick out of Richard's costume. Most said he looked more like the "King of Pop"! Such a fun night!!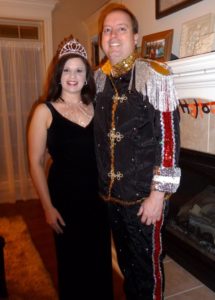 The other thing that got me happy this morning was that my last layout is featured on the Studio Calico board today!! How cool is that.You can see it here.
I also need to share some photos from Emily's fall session. She was feeling better and while it was not sunny. It wasn't raining and it wasn't too grey. (Again, this isn't the best of the shoot. Holding back in case the grandparents see.)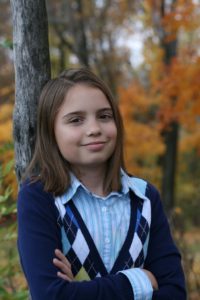 I hope to have some time to scrapbook tomorrow. It's already been too long!
Thank you for subscribing to Paper Daisy Designs. Please continue reading on the blog. I appreciate having you as a reader.