I wish I had something to share today. I have several projects "in progress". A chair makeover and some pillows. Both are going well. 🙂
I hope to finish them this week, but it might not happen because Emily turns thirteen this week!! Yikes, another teenager!!
I will be putting on my party planner hat for the next day or so. Admittedly, the planning is not too involved though because she did not want invitations or decorations. But setting up a craft and some fairly amazing cupcakes are definitely in order. There is a funny story to share here, but I think I better get permission to share it. 😉 Let's just say I misinterpreted sarcasm for reality and things could have gone embarrassingly wrong for Emily.
I was super flattered to have the palette tray featured at Savvy Southern Style this week. How cool is that? Be sure to go check out her Wow us Wednesday party!

I also about flipped when I saw this at Shimille's blog! She did a great little feature on GCD Studios' new scrapbook paper lines and the booth at CHA.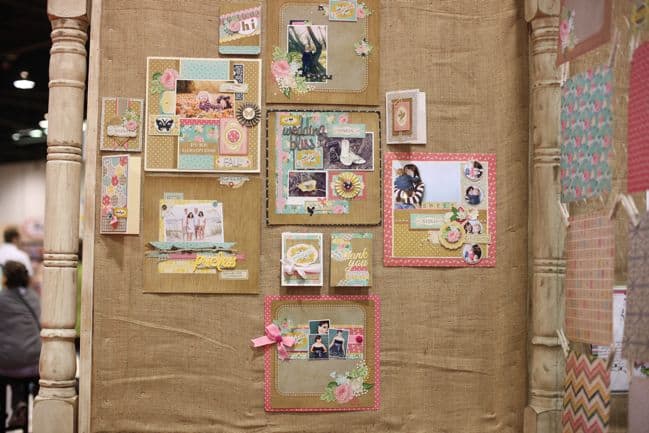 So this is a line called Splendor. I really do love it. It's definitely one of my favorites. And I really was happy with the layout I created using it. It's the one on the bottom left. Only problem is when you look at it closer….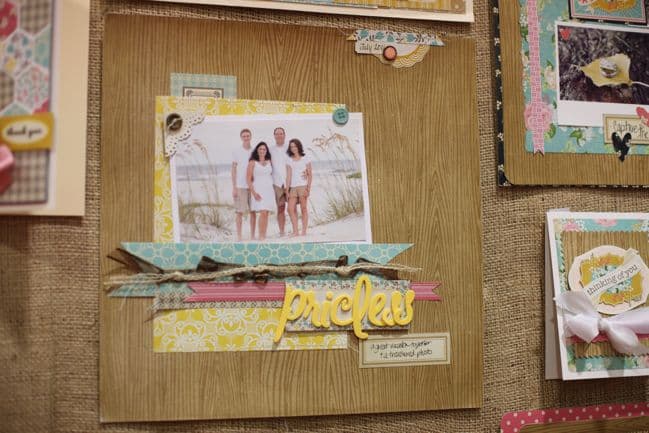 Yeah, that's right, I misspelled the title!! The horrors, totally embarrassing, I know!!
I did discover I spelled it wrong before the show started, but not until after I mailed it off to California! I called Heidi and asked her to fix it if she was able, but she figured most people wouldn't notice. It's flattering that Shimelle wanted to give her readers, "a closer look at all that pretty". But amazingly embarrassing too! I was kind of hoping the layout would go unnoticed.
I can't wait to get that layout back and fix that title!!!!
Just keeping it real around here. 😉
Thank you for subscribing to Paper Daisy Designs. Please continue reading on the blog. I appreciate having you as a reader.