Welcome to Menu Plan Monday, where the temps are finally feeling warmer here in Missouri and the pollen is out in full force.
Why is it just when you can enjoy the outdoors the allergies come along and ruin it? I'll push through it and do a little more grilling this week. 😉

Here's a look at the menu chalkboard.


This is obviously a most requested at our house. I really need to do my own post on Paper Daisy Kitchen about this recipe.
Tuesday: Grilled Chicken and Bacon Pinwheels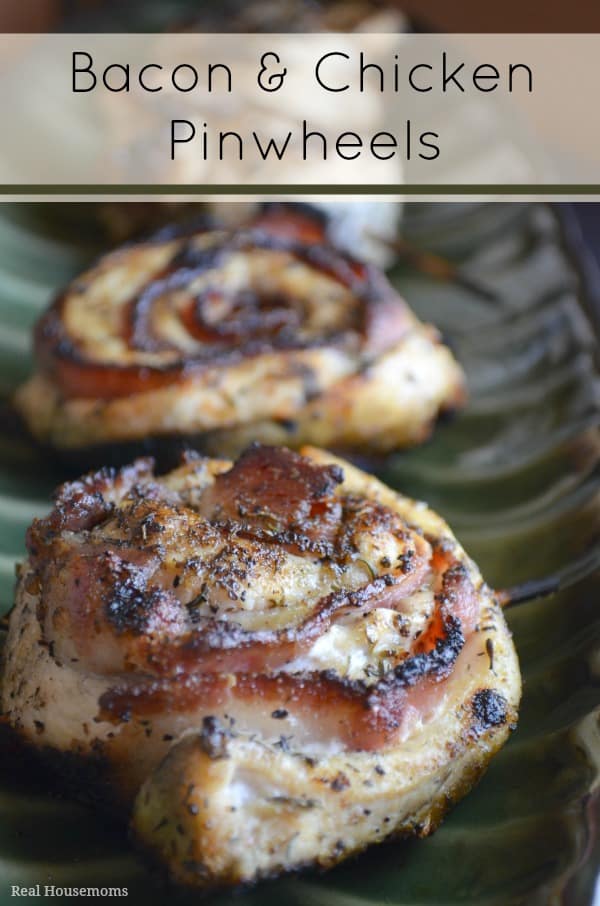 Photo Credit: Real Housemoms
Um, yeah, this looks delicious. Can't go wrong with bacon!
Wednesday: Church Youth Group

Thursday: Chicken Lime Quesadillas
I'll prepare and grill some extra chicken on Tuesday to use in this recipe.
Friday: Tuna cakes and green salad
Just us girls home on this night, so we think this new recipe sounds great.
Saturday: Leftovers

Sunday: Burgers on the Grill
Thank you for subscribing to Paper Daisy Designs. Please continue reading on the blog. I appreciate having you as a reader.