This week was another build/design week for elements inside the porch. I'll get back to the patio outside next week. I don't have a great deal of photos to share, but I can assure you we are making steady progress.
If you need to get caught up on what's going on in this challenge hosted by Linda at Calling it Home,  you can go here and here.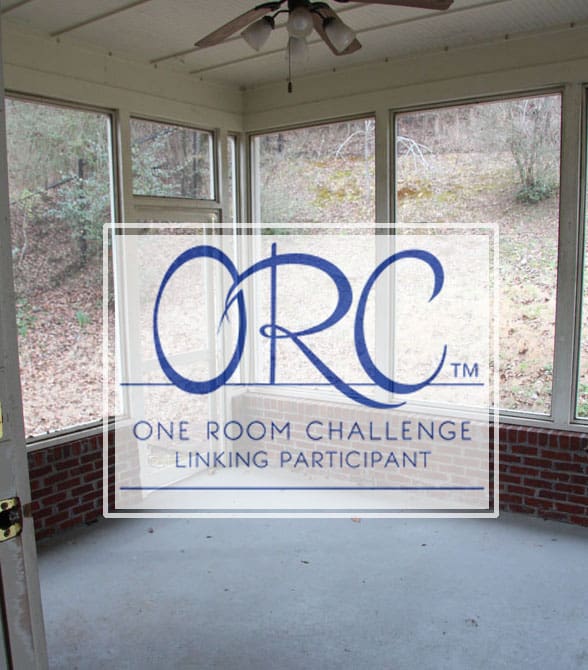 The thing about building something new and totally unique is the enormous amount of time it takes to problem solve and to figure out how to build the something you don't have any plans or directions for. But in the end it's all worth it because the outcome of all this heavy duty thinking and designing is something like this beauty!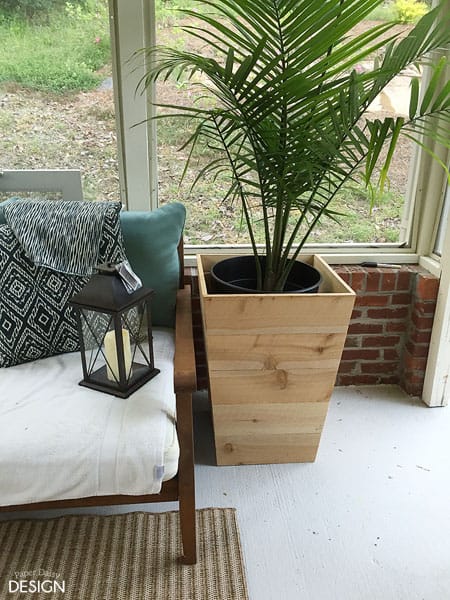 Click HERE to review the tutorial and plans to build your own planters.
Once we had the planters built I moved one up from the basement garage and debated on the finish for a day or so. I had every intention of creating a grayish wash, but once I finished the base coat of white, I decided I was more than happy just as it was.  Of course I also considered keeping the natural cedar unfinished, but it felt a bit too modern for the look I am creating.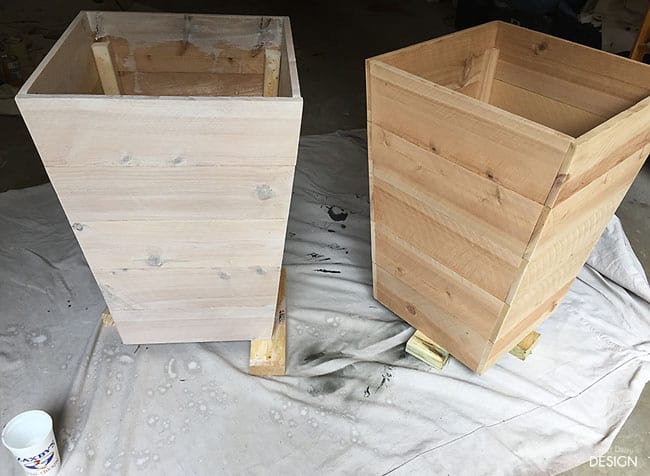 I also decided on adding feet for extra durability. The clean look, with no feet showing most appealed to me, but I worried the cedar would begin to warp if it sat direclty on the concrete.
Despite all the modifications to the design to add feet, I am thankful that they are hardly noticeable. This photo shows one planter out fitted with the new feet, complete with galvanized caps, and I can't decide if I'm sad you can't see them.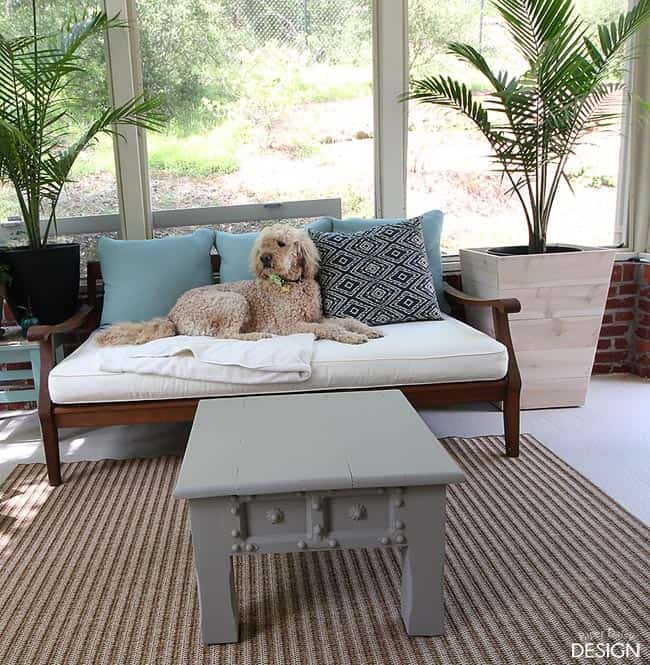 I wonder what you think of this coffee table?  I think it's too small, but I really have some kind of strange attachment to it. It is solid wood and so very heavy.  I've had it for at least 10 years. Most recently it's been in the media room in the little square area in the middle of the sectional, but I picked up the perfect small ottoman to use in it's place.
The good news is I think I found a replacement on Craig's List. Hope to pick it up this weekend.
The rest of the progress includes the new rug and these pillows and a few accessories.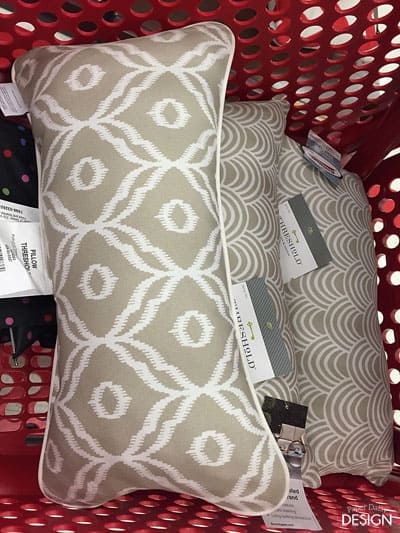 I really liked both patterns on the pillows, so they both came home with me.  I wonder which one you would choose for the space.? Leave me a comment and weigh in with your opinion.  Stay tuned next week and I'll share my pick.