The last few days have been all about enjoying the last bits of summer. So while we are nearing the home stretch on the kitchen remodel. Beyond having a carpenter here on Monday, we are taking a little break to focus on summer fun with our teenagers. Emily started her Sophomore year of high school today and Miles leaves for college this weekend.
To that end, yesterday we hiked up Oak Mountain to Eagles Nest Overlook.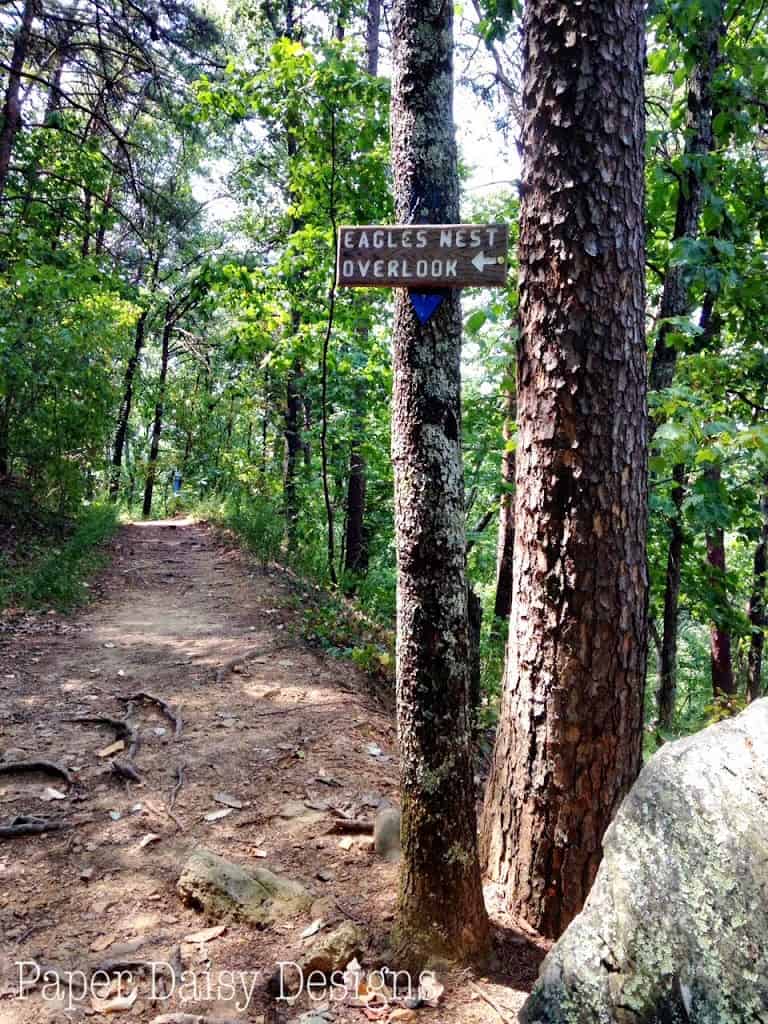 It was a pretty intense uphill climb just to this point and then it was steeper still to the overlook rock. After following another little wooden arrow sign, directing us to climb this rock, this is what we saw.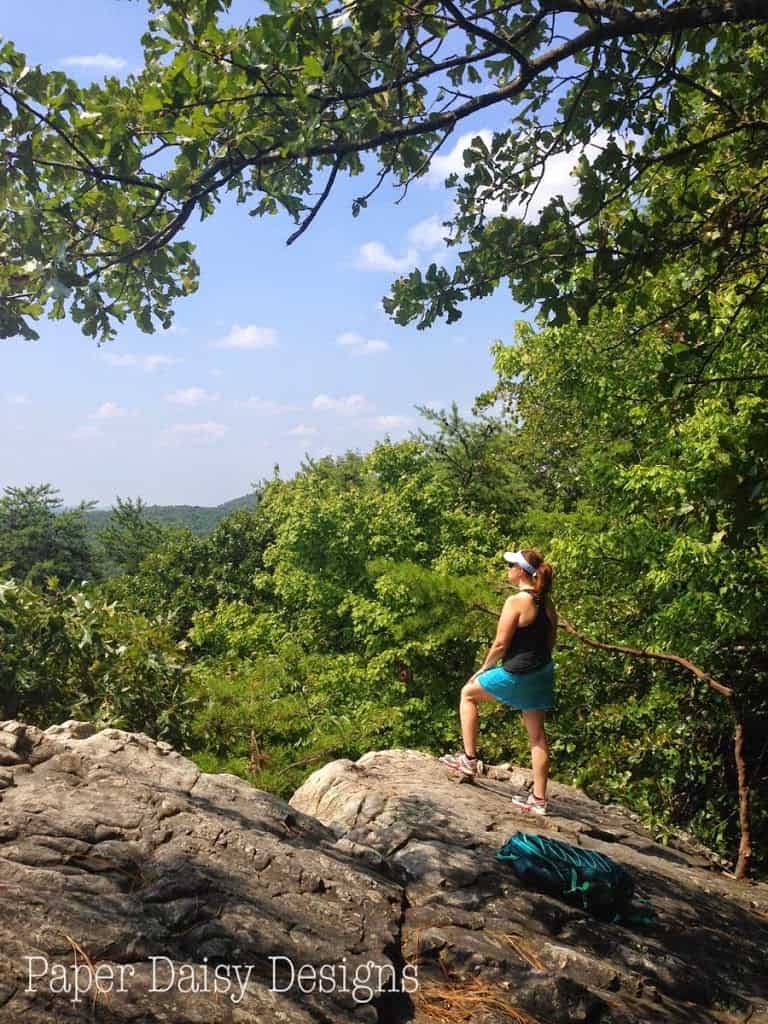 Definitely felt like a place an eagle would nest. Very beautiful and totally cool, but mildly scary for someone a little creeped out by heights. That would be me.
Once we hiked back down the mountain, we found the Tranquil Road and picnicked under the shade of pine trees.
Then we were off to the lake where we rented paddle boards and went for a swim.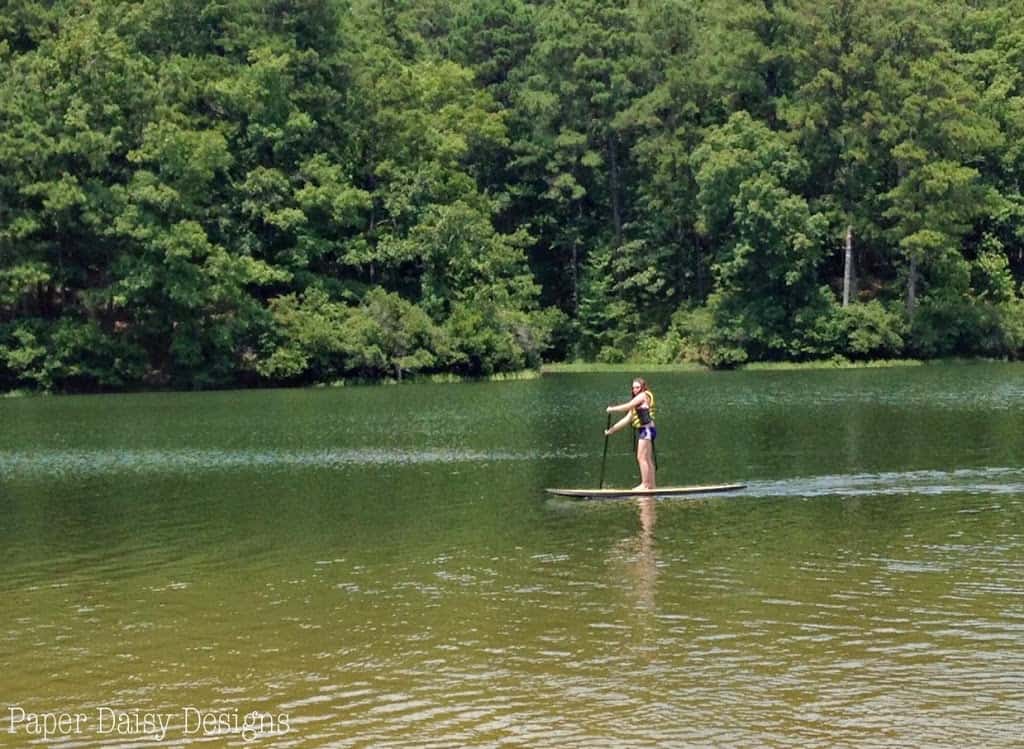 It was probably one of the hottest days we've had in Birmingham this summer, but being in the shade of the mountain or in the lake, made it very enjoyable.
As promised here are a few looks at the kitchen in the home stretch, getting the beams installed.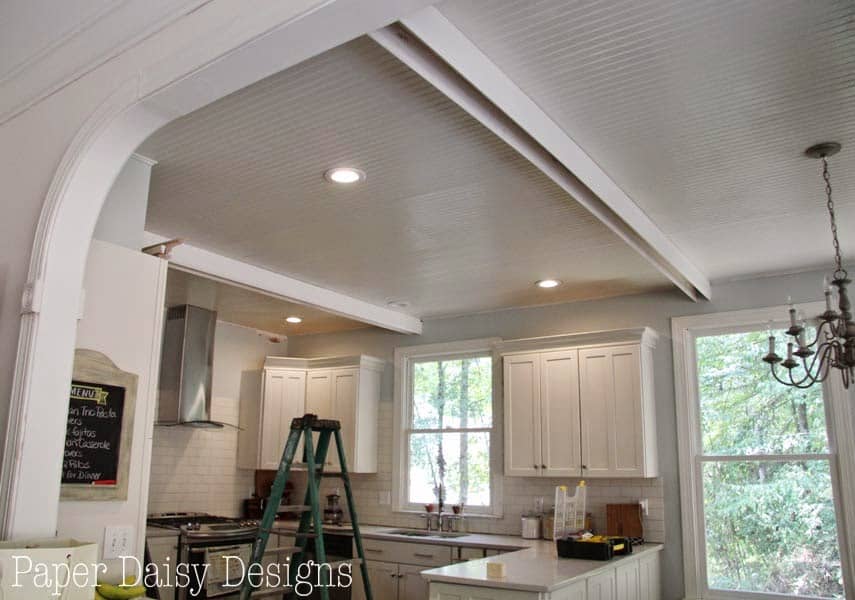 The carpenter removed the dinky strip of trim that covered the breadboard seam, added a 2×4 and then wrapped it with trim. While we were shopping for the wood, we actually chose to use a baseboard as the outside sides of the beams. It was cheaper than the primed wide board and I like the bit of detail on the edge.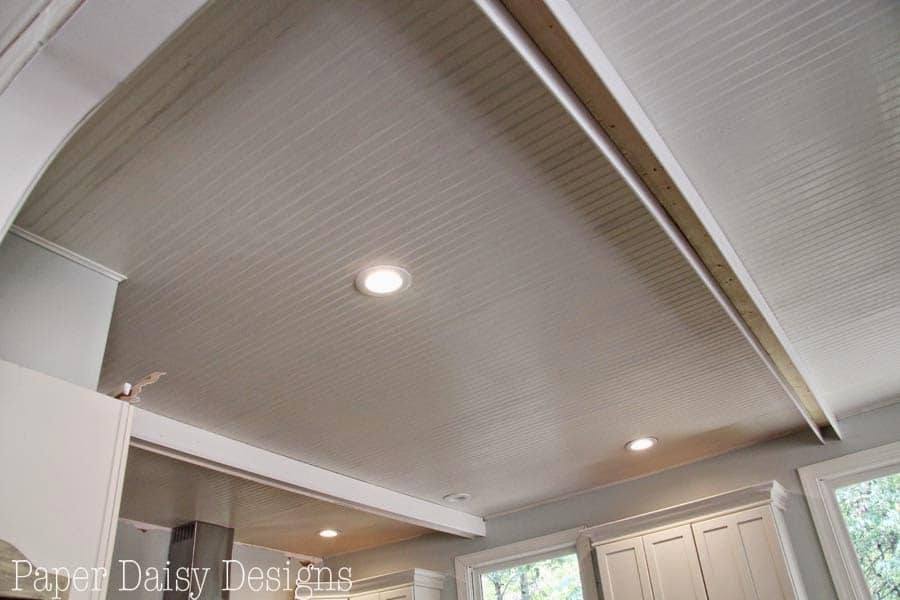 Having a skilled carpenter do the work was so worth the expense. Although in this case, the materials cost more than his labor. As often as I could, I tried to watch and learn from him without hovering.
This span was particularly long so he joined the bottom trim together. I would not have thought to use a diagonal cut at my joint, but I'm not a carpenter. Lesson learned.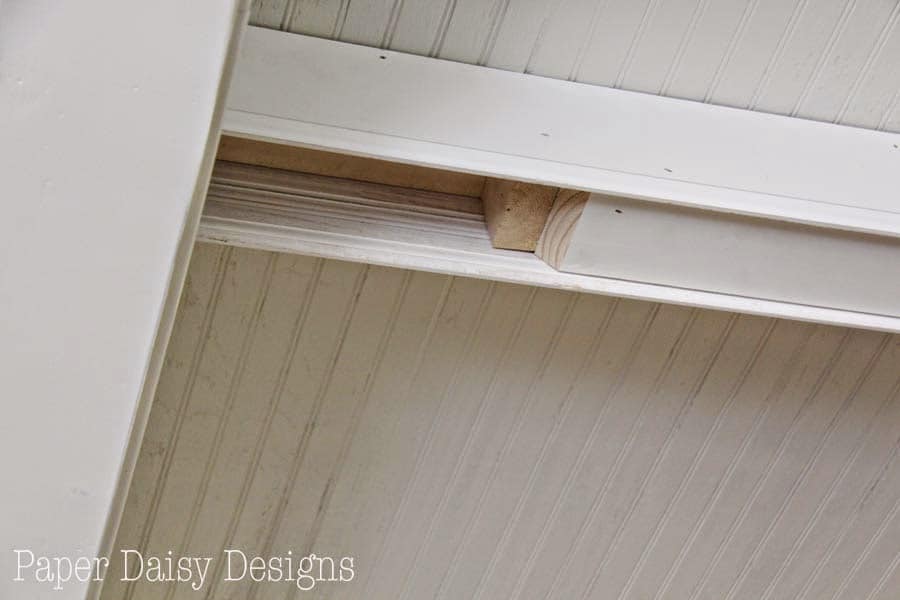 Of course, watching him hang crown was a complete schooling as well. He was quite meticulous, much more than we would have been. His joints are pretty awesome looking. In some places he used shims to get the corners to line up right. Again, never would have thought of that. He would kind of whisper to himself, and say what he would have to do to get it right. He also had is daughter with him as an assistant, but I got the feeling he liked to talk himself through projects.
I've been known to do that too.
We just need to caulk where the ceiling isn't level. I couldn't be more happy with his work. (If you are in the Birmingham area just email me and I'll be glad to share his contact information.)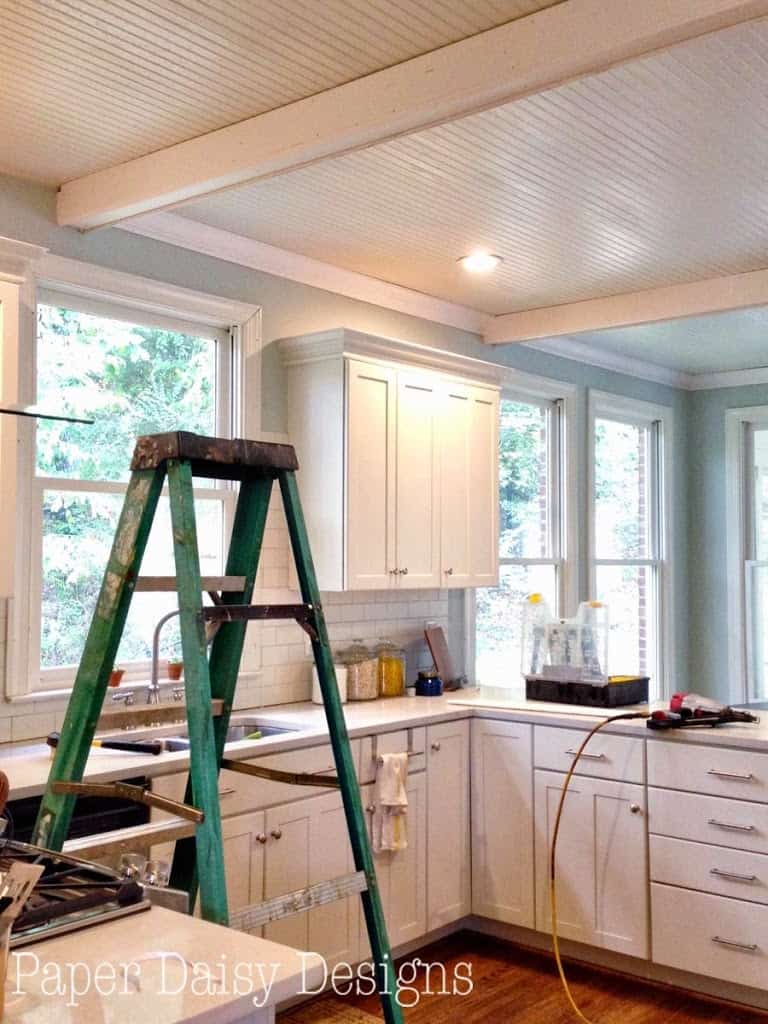 We have some more painting to do now, obviously. The bead board ceiling needs a fresh coat and all the new molding, but we will likely wait until next week or weekend to tackle that project. With Miles leaving this weekend, we don't want to fill his last few days painting the kitchen.
The only project we are truly trying to complete this week is Emily's desk. School has officially begun. I believe at this point a desk is a necessity.
So, I leave you with these questions today.
Do you try to squeeze in one last farewell to summer activity?
And doesn't it feel good to have a professional do a project for you sometimes?
Thank you for subscribing to Paper Daisy Designs. Please continue reading on the blog. I appreciate having you as a reader.