I was outside by my front flower beds photographing layouts recently, and could hear this bee going to town. Once I finished I whipped around and happily snapped these shots. I can just hear this busy little bee buzzing around me.
I'm pretty happy with the results of my 9 day cleanse/diet. I lost 5 lbs and more importantly 6 inches!! Whoo, hoo! I'm not going to lie the cleanse days were pretty rough. Besides feeling hungry sometimes, I did feel very healthy and had plenty of energy. And I forgot to mention that my skin is so nice since all of this. Not a blemish in sight and just really healthy looking. So, I have some of the shake powder left and will continue to use it in the mornings. I think it is really healthy stuff. I will go back to using SparkPeople to count calories and hope to loose another 5 lbs.
I tried my first Pilates class at the gym yesterday. My gym usually charges for Pilates classes, so this is new to me. I had refused to pay extra for a class. I mean we pay for membership right? Pretty good workout though. I think I will add it to my Wednesday routine. I enjoyed it so much, I've even been considering giving yoga a try next. After doing some research online, I also found the SiddhiYoga.com website that offers yoga teacher training courses in India. Who knows, maybe I could be a yoga teacher one day?
Furthermore, here are two layouts to share. I'm really happy with the clean lines of this one.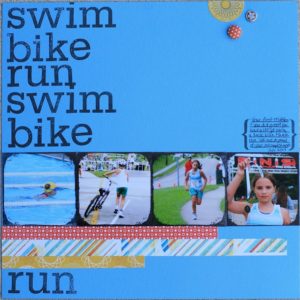 When I finished this layout for the Project 12 Challenge, I was pretty unimpressed, but it's growing on me.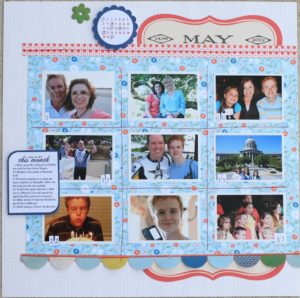 Off to get my run in today! Remember: Bee Happy!
Thank you for subscribing to Paper Daisy Designs. Please continue reading on the blog. I appreciate having you as a reader.