I so enjoy creating this type of post each year.  It is so interesting and fulfilling to look back at the collection of blog posts from the past year and see what resonated most with my sweet readers.  It was a year of change here on the blog. I rebranded from Paper Daisy Design to Deeply Southern Home.  A change that is a better reflection of the tone and content, as well as a better description of my passions.  A blog round-up also tends to be a reflection of what is trending on Pinterest as many of my pageviews come directly from my followers there or from Pins that take on a life of their own.

In comparison to the Top 9 of Instagram, where pretty pictures prevail, on the blog Diy's and tutorials are the top contenders.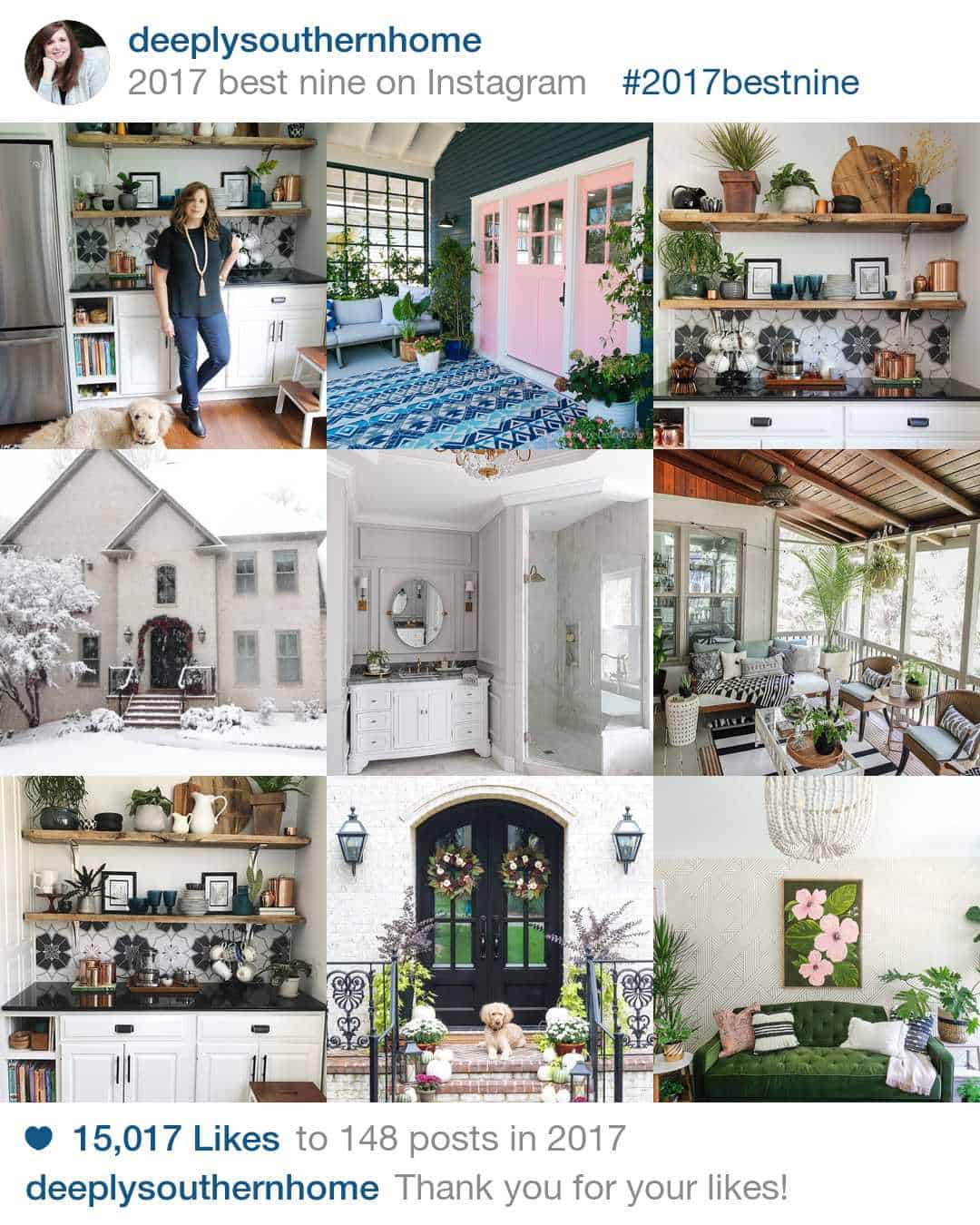 If you don't already, I would love to invite you to follow me on Instagram here.  I use Stories to give you a behind the scenes look and sometimes short informative tutorials too.
Now let's get back to the list.
Top 10 Blog Posts of 2017
For each entry the title is a link to the original blog post. Feel free to read more by clicking the link.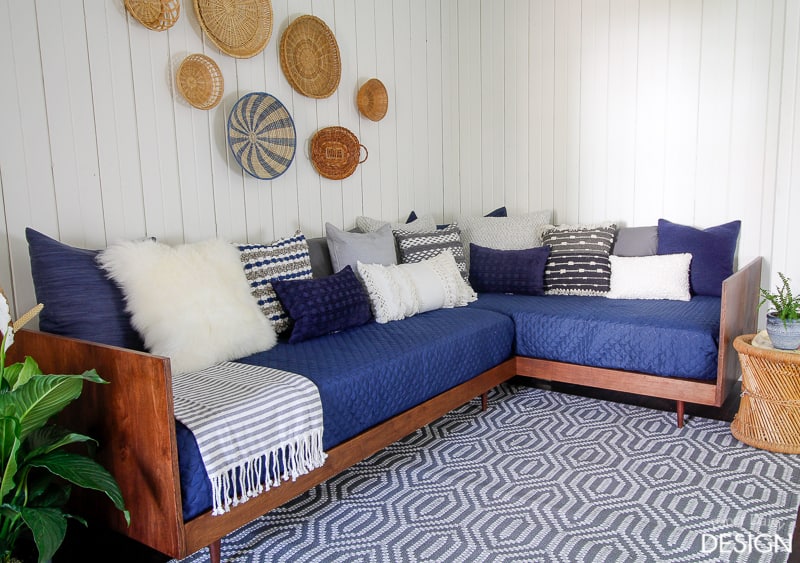 I think the design is unique and the cost-effective nature of this build make it especially appealing. The simple tutorial reflects what DIY'ers are looking for – a functional, inexpensive way to make the most out of our homes. This post also is extremely popular on my new YouTube channel.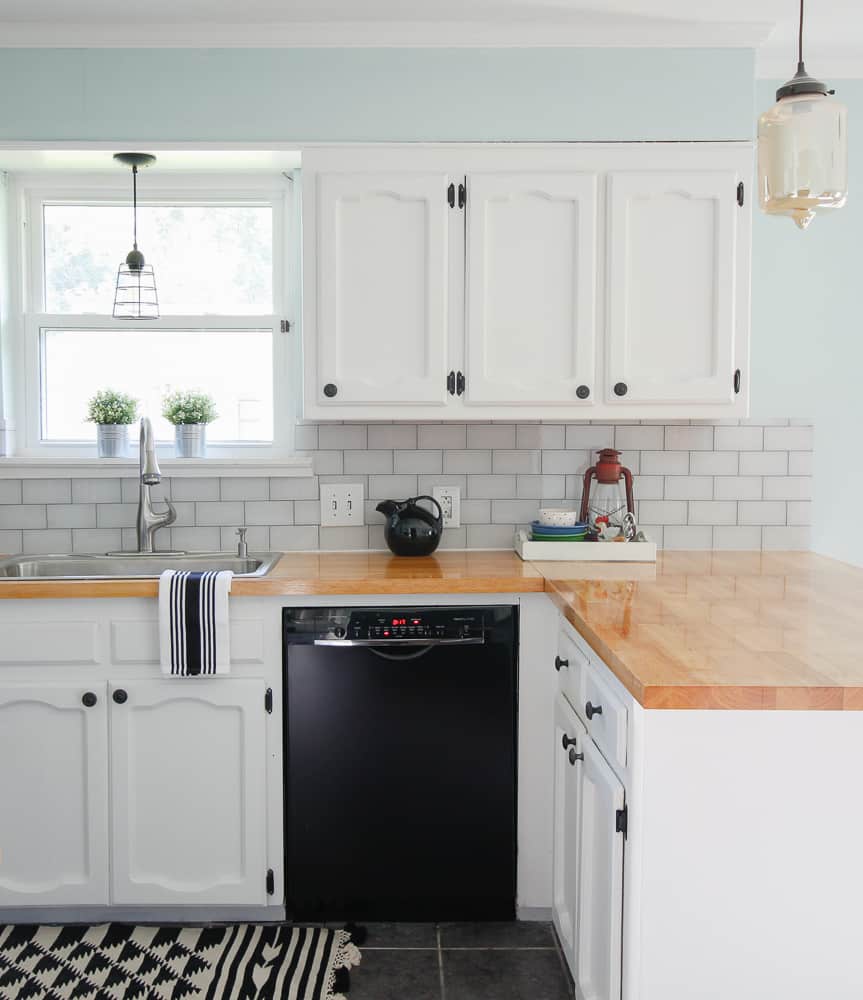 This was an especially rewarding post to write.  This kitchen belongs to my step-sister whose home had flooded the previous year. I volunteered to help her add a glass tile backsplash and the finishing touches to her kitchen refresh. It was an easy project completed in a weekend.
3&5 Behind the Scenes of the Opulent Master Bathroom Makeover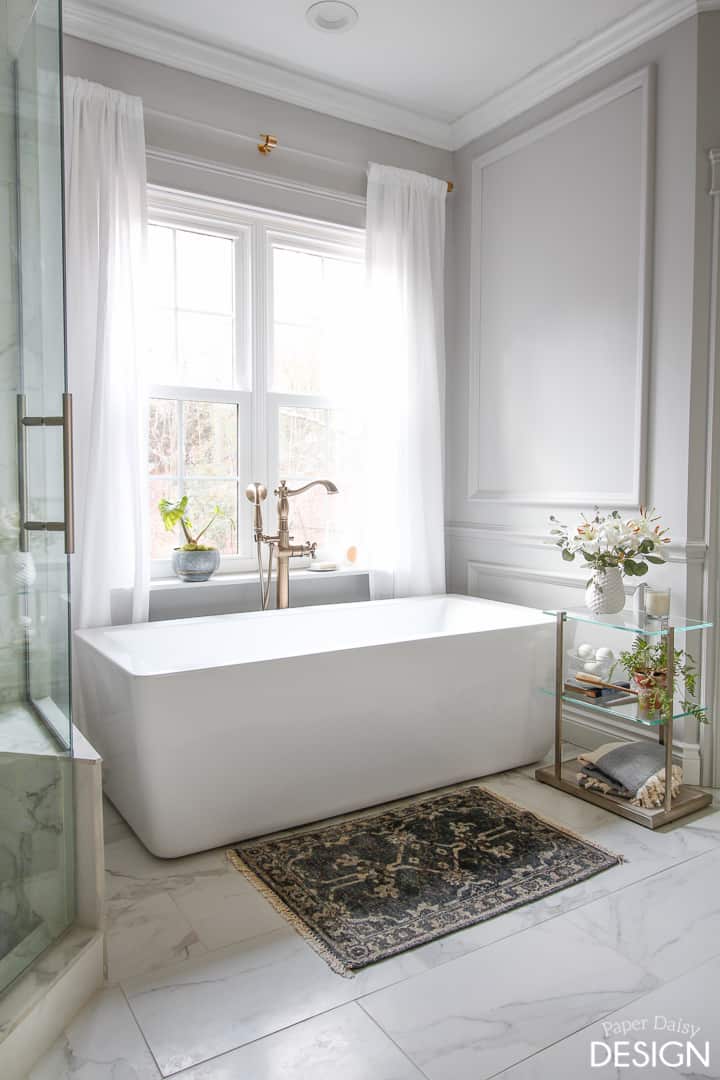 Even though this renovation took place at the end of 2016 it wasn't until the beginning of the year that I had an opportunity to go behind the scenes with readers and share some details about the process. I even give a video tour of the room in this post. Number 5 was a preceding post that updated the reveal with small changes.
4 Be Bold with Fearless Wallpaper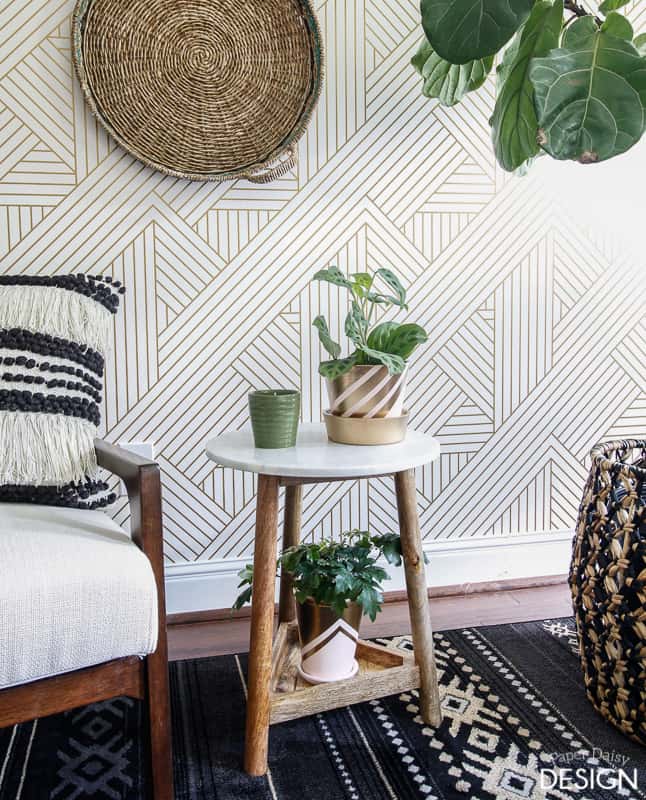 Removeable wallpaper has come a long way!  Hanging an accent wall of pattern in my studio makeover was a simple way to add interest and style without a long-term commitment.  Although honestly, I don't see it coming down anytime soon. I really do love the drama it adds to the space without overpowering it.
6. Bohemian Jungle Studio Reveal: Spring One Room Challenge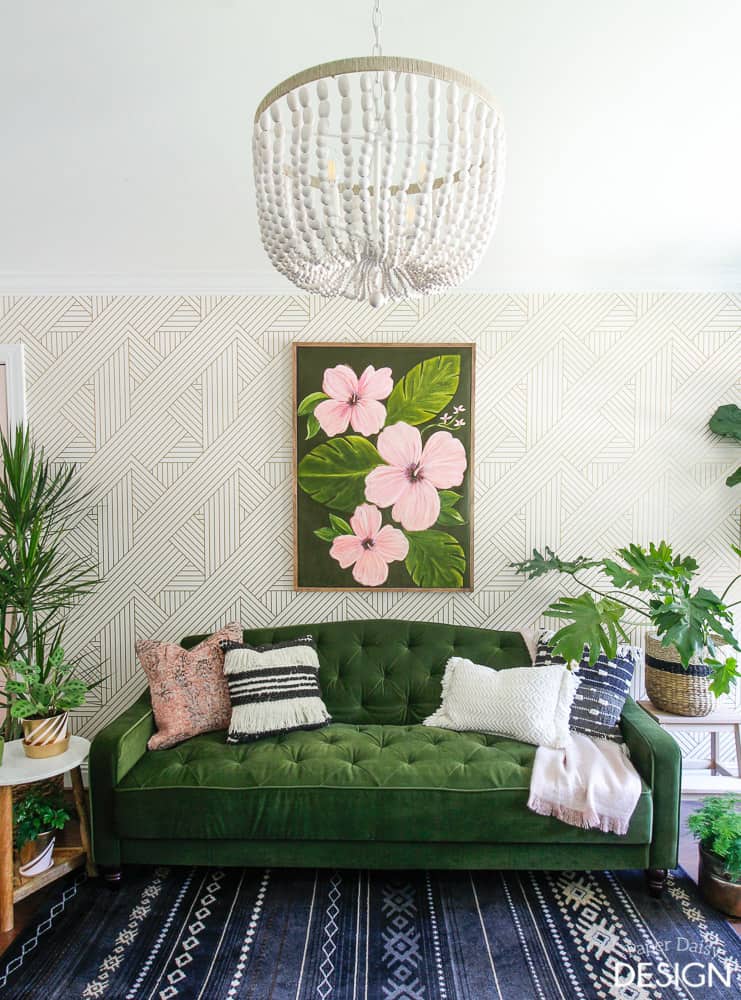 This post reveals my Spring One Room Challenge makeover for my studio work space.  The room continues to bring me great joy and is a very inspirational place to work and create. The window side of the room is covered in plants, which for this self-proclaimed plant lady is a dream come true space.
I will add here one post I wish would have made it to the top 10 countdown, the Bed to Desk Tutorial. I am extremely proud of this unique DIY. Not only did the finished project come out better than I imagined, I LOVE my desk. See how I built this desk from parts of a poster bed here!!
7 Portable DIY Wooden Golf Ladder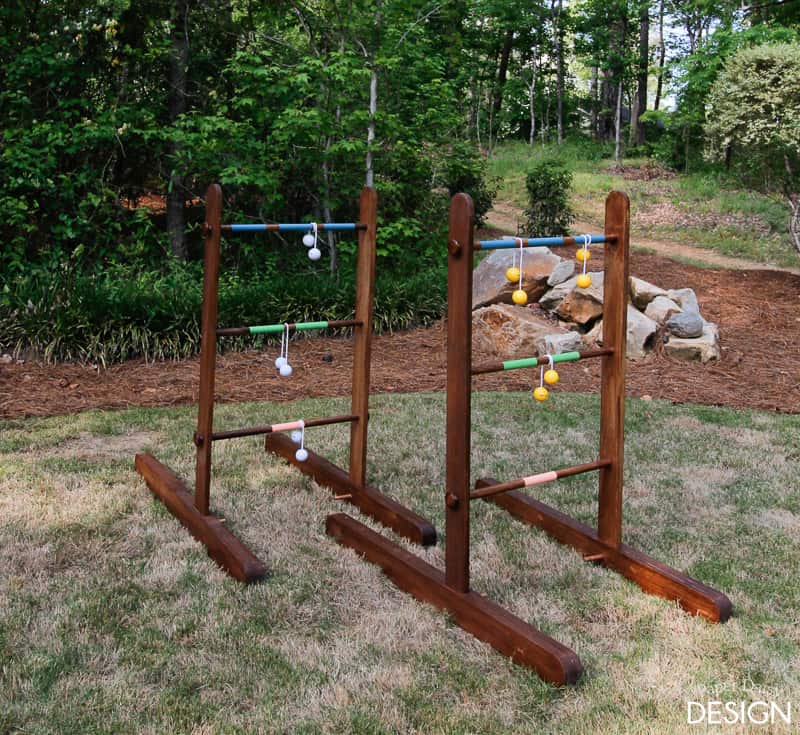 This was a fun project created with my favorite blog sponsor, Ryobi Power Tools.  We look forward to many summers of fun with this project.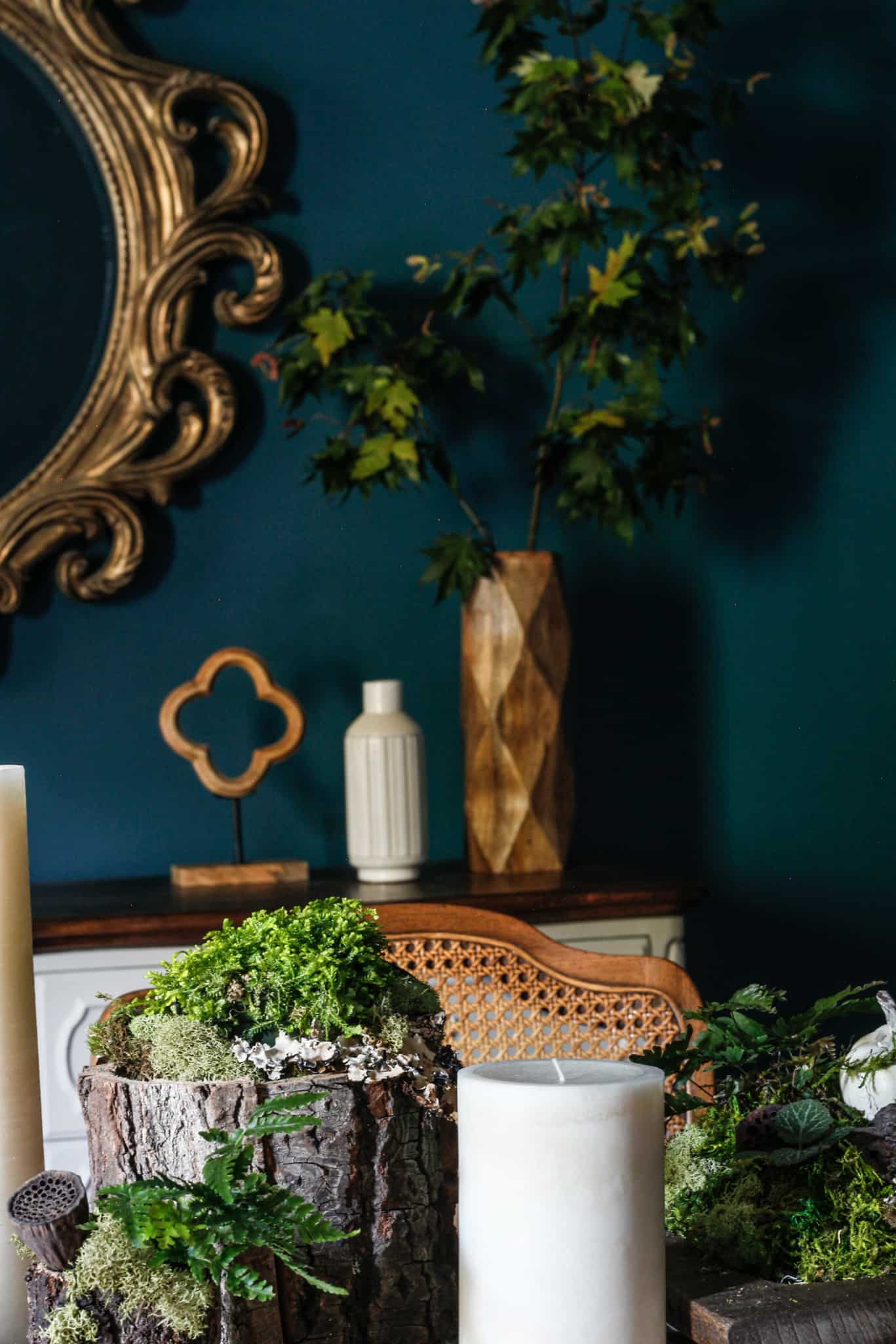 In addition to being a seasonal look around my home with a fresh take on fall decor, this post was a sneak peek of the dining room before it became the Fall One Room Challenge. You can see that reveal post here.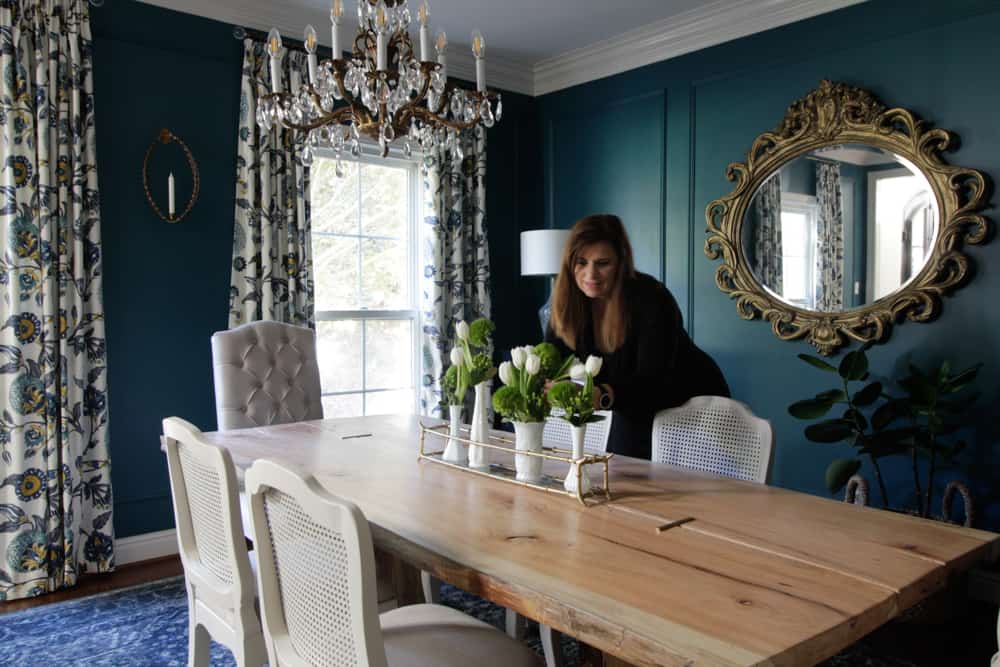 9 Classic & Colorful Christmas Home Tour Part 1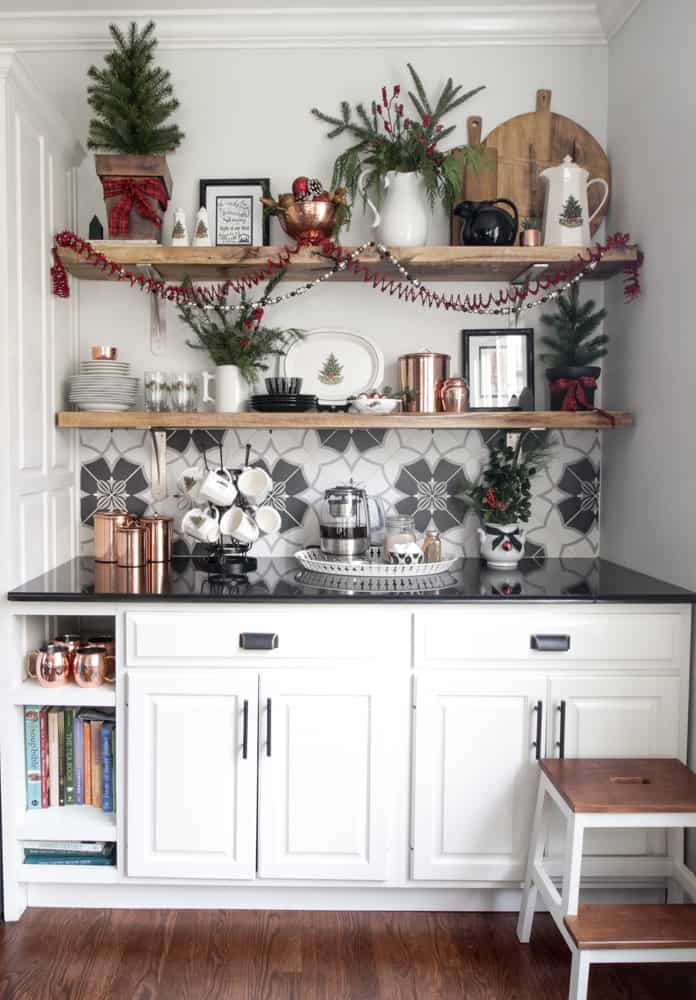 In Part 1 of my Christmas Home Tour this year, I shared the kitchen and the media room.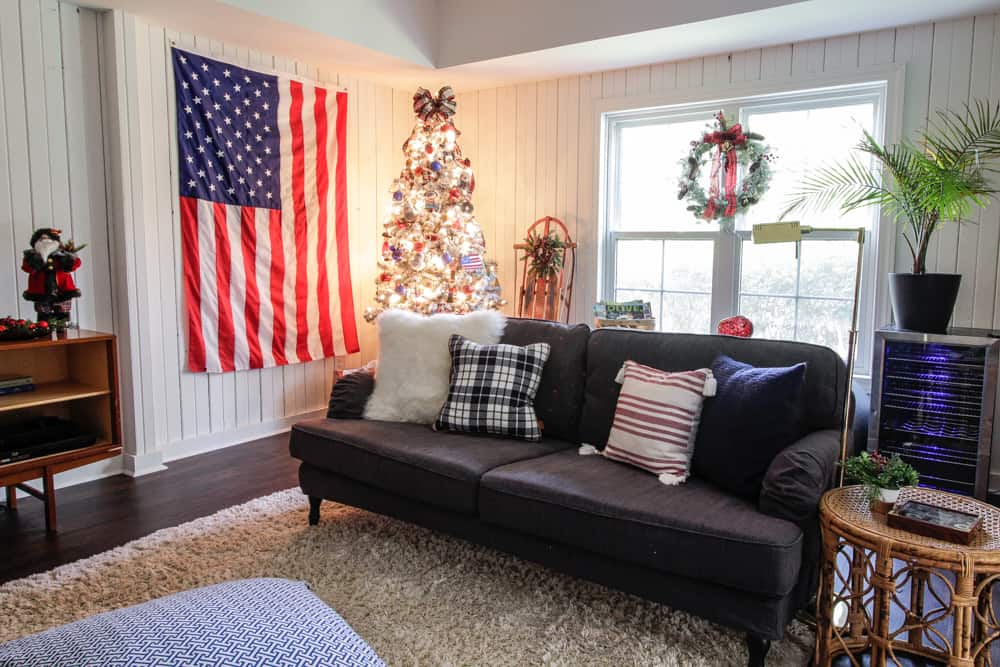 This was the first Christmas to decorate our finished basement media room and I can't wait to share more about this space this year. There are a number of DIY's I've yet to fully share from down here.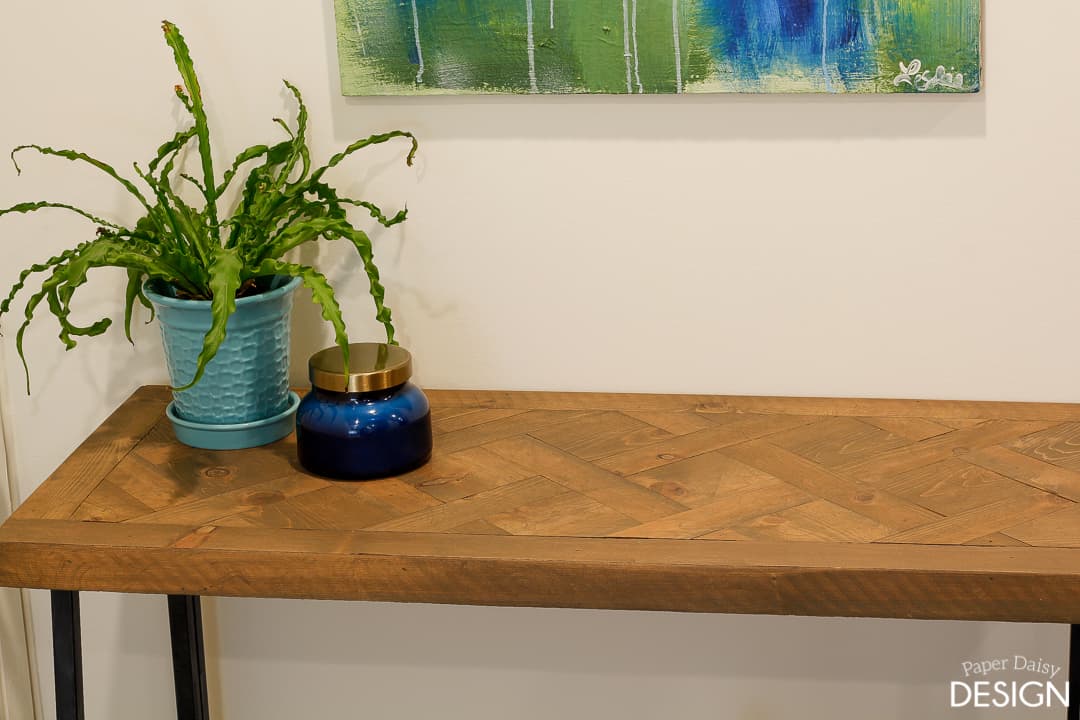 This was a fun woodworking makeover of an inexpensive desk by creating a parquet or Versaille pattern table top. The project does require a bit of patience but is certainly a doable project with the tutorial and tips I share in the post.
I want to take this opportunity to thank you for allowing me to share my home and my ideas with you. It is my deepest desire to inspire you to create a home you love without breaking the budget or compromising style. Every like, comment and visit to the blog is so greatly appreciated. I know I say those words occasionally but  maybe not often enough. Your support and friendship mean the world to me! Thank you!
I wish you every happiness and blessings for your home in 2018!!