A week or so ago on Instagram, I shared the terrarium I set on the table for a bit of spring decor.  But then I got to thinking, as I often do… what if I created a whole Easter tablescape with a Botanical theme?  Well, today I'm sharing what I came up with.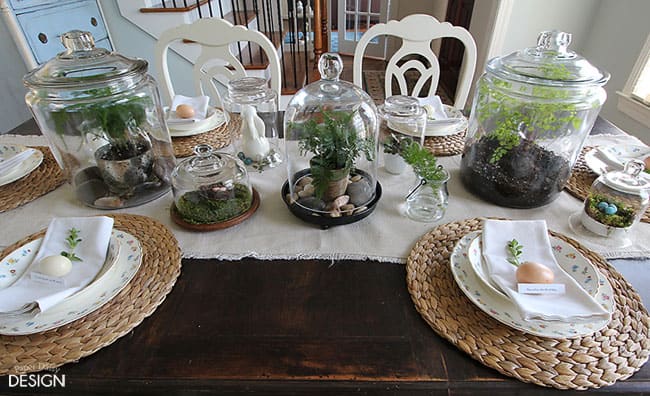 Most of the items I used were things collected from around the house.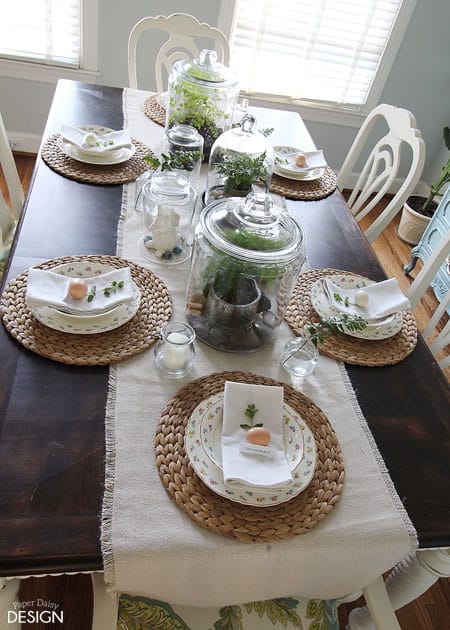 Instead of place cards, I used short verses of scripture from the Easter Resurrection story.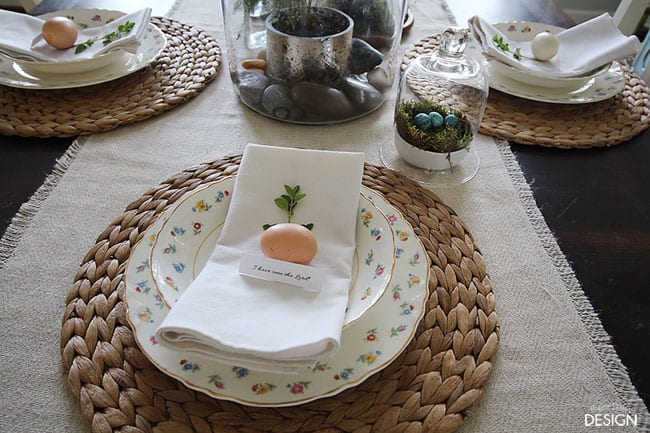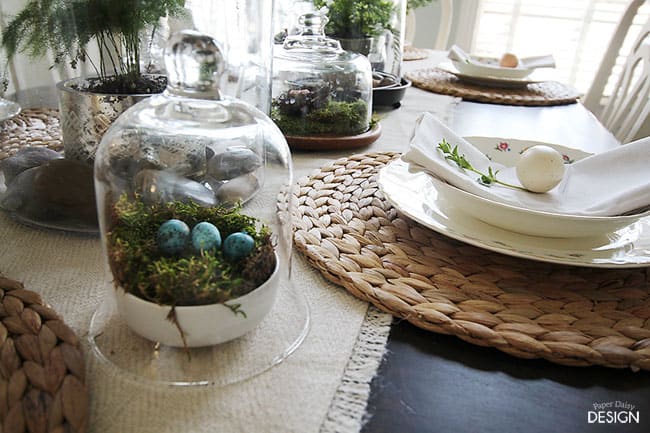 I purchased a few more little ferns, but I was likely going to do this anyway to refill the screened porch. I have a bit of a thing for little ferns.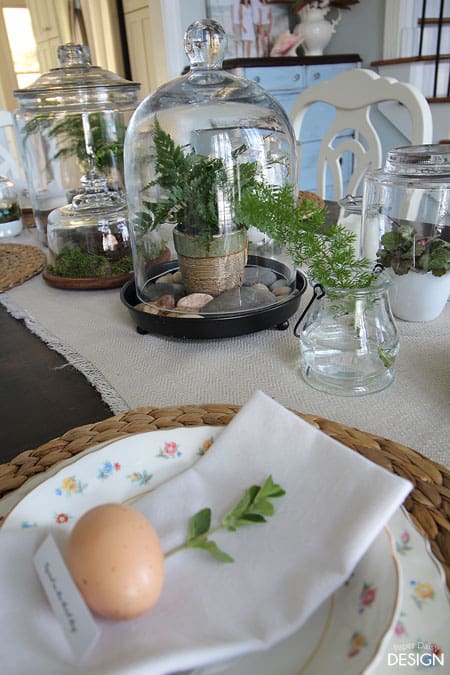 If you look closely, you might see that some of the cloches aren't really cloches at all… they are simply vases turned upside down.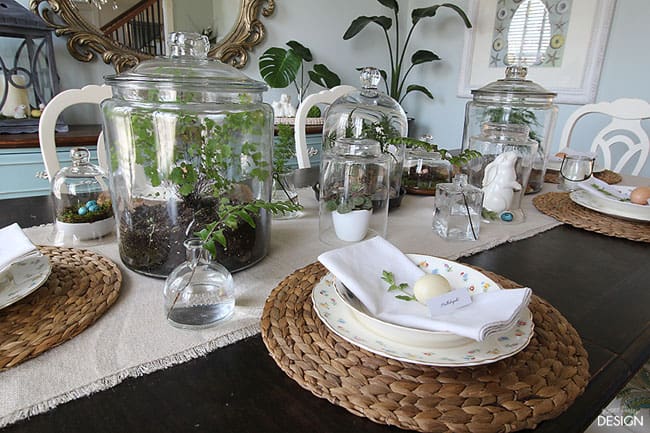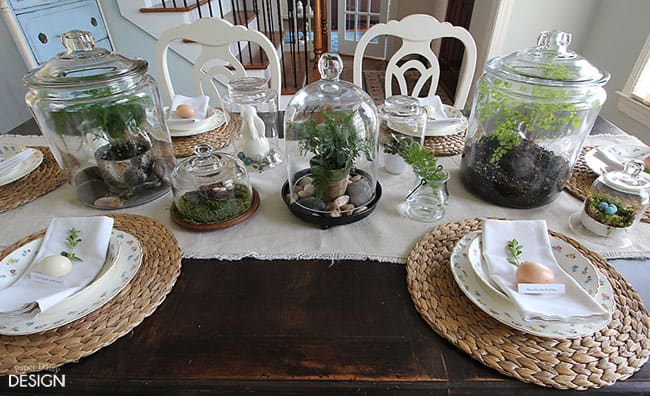 Each placesetting is also adorned with a sprig of fresh oregano and an egg. The eggs are fake, but farm fresh would be great too.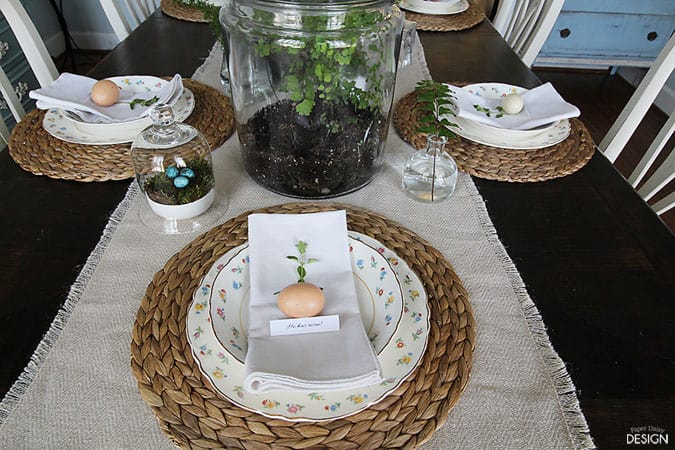 I'm thrilled with the way my vision came together and I know when my husband says rather randomly, "The table looks pretty", I've done good. 😉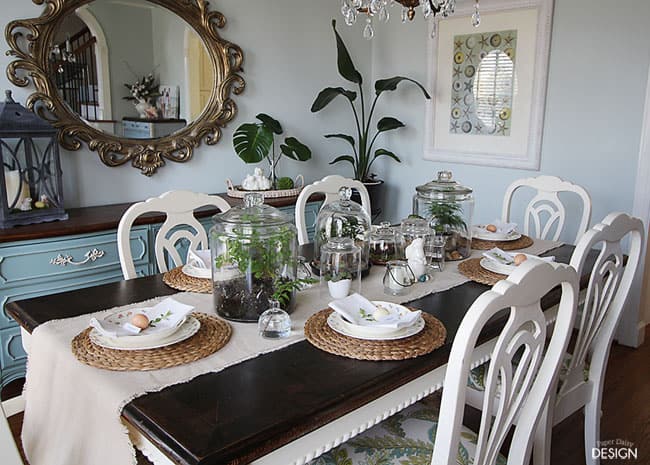 This tablescape can easily be replicated by combining inexpensive glassware and small plants, fern cuttings and moss.  You've probably got a bunny or two hanging around your Easter stash. And maybe some tiny nests?
If you'd like to print your own scripture placecards, here is a link to the file I created. CLICK HERE
I hope you are inspired to create your own simple, elegant, botanical Easter table.