This month, the design team's task was to showcase the GCD Studios ChipArt Tool. I love creating my own custom embellishments, so using the ChipArt Tool is right up my alley.
I started with the design of the background of my layout and then figured out where I wanted my embellishments and decided on shapes and sizes. GCD Studios has such a HUGE selection of chipboard it was easy to find a pieces perfect for my layout.
I de-bossed a butterfly on a smaller chipboard shape that had been sprayed with a little bit of water. After it dried, I simply selected a pink acrylic paint to match my layout. I used a mixture of glossy Mod Podge and white paint to highlight the de-bossed image, creating a fun, custom embellishment.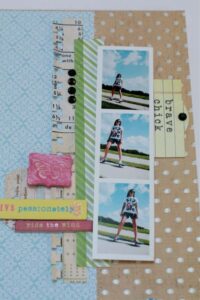 I also wanted my title to have a "home", so I then de-bossed a lager frame shape with flourishes and painted it green and then repeated the white paint and Mod Podge finish. I love how this element creates balance for the green color around the page.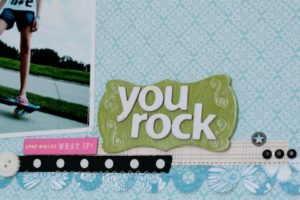 Here's the layout in it's entirety.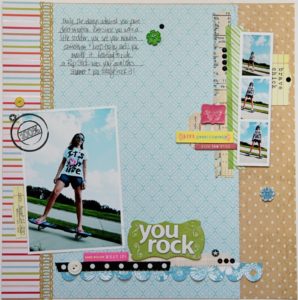 You Rock Patterned papers : GCD Studios • Paper tape/Ribbon: ME and my big ideas, Basic Grey • Rub ons: Basic Grey • Stamp: Studio Calico • Punch: Ek Success • Tags: GCD Studios and Pink Paisley • Rhinestones: Recollections • Acrylic Paint: Fushia, Delta; Green Apple, Anita's Acrylic
I hope you are inspired to see how the
ChipArt Tools
and many chipboard designs can "rock" your pages. 🙂
Thank you for subscribing to Paper Daisy Designs. Please continue reading on the blog. I appreciate having you as a reader.