Yikes!  We are well into the New Year aren't we?  Hope it's going swell for you.  And I hope you've been able to dig out or defrost a little.  It's been a cold start to the new year everywhere, hasn't it?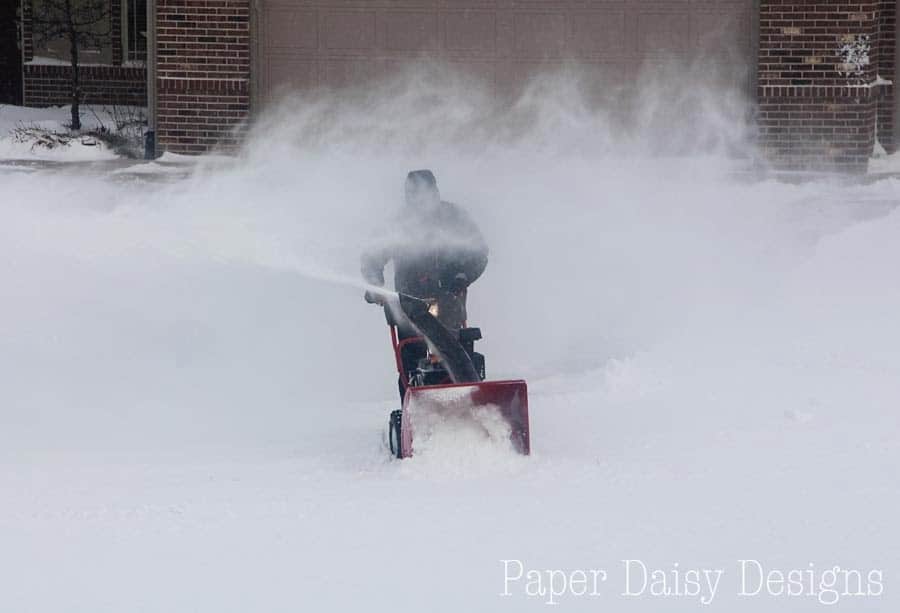 I must admit I never intended to take such an extended break.  We left for a long trip home to Louisiana the day after Christmas and then a added a little side trip. More on that in a minute.  When we returned home we got slammed with frigid temps and blustery snow, I had a lovely case of bronchitis and then our internet went out.  All of this resulted in the perfect storm to keep me away from the blog for far too long. 
Despite all the storms mentioned before, we are off to a fast and furious, exciting new year.  Once I recovered, I had to get busy on a furniture project and decor piece for another Room of Hope. See the last makeover I was privileged to have a small part in here.
This season's big reveal for the Room of Hope is on Saturday.  I should have photos to share next week. 🙂
Now about that side trip.  We found out right before Christmas that we are going to be moving to Birmingham, Alabama!!  Exciting right?  With the recent frigid temperatures in the Midwest, moving back to the south seems even sweeter.
We won't finalize our move until our son graduates from high school in May, but we took the chance to explore the Birmingham area and possible neighborhoods.  You can imagine how much I look forward to new decorating opportunities!
On our final stop, before returning to Missouri, we made a college visit at the campus of UAH, University of Alabama in Huntsville.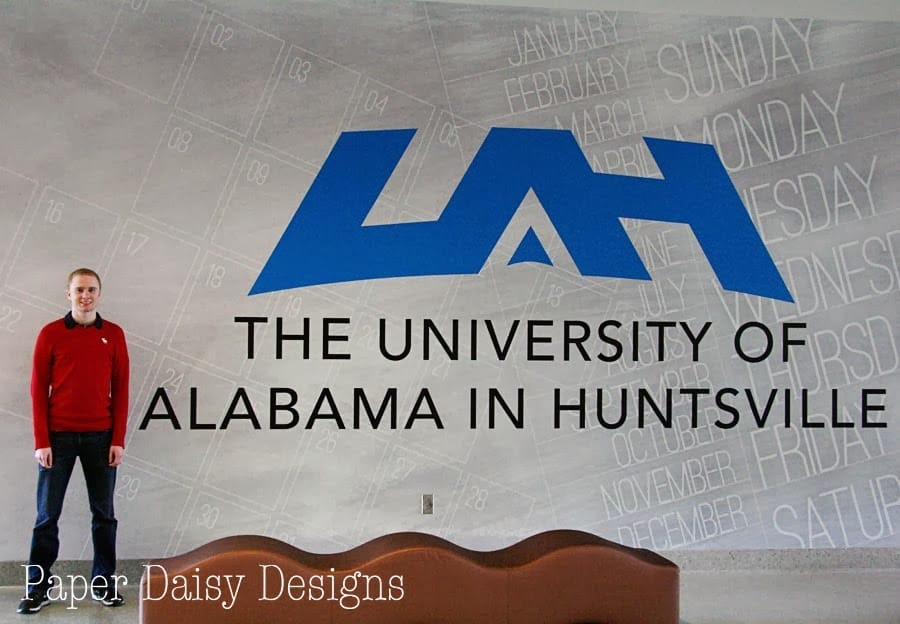 He's super excited about the GIS program there and has been proudly wearing his blue and white ever since!  We were all extremely impressed with the campus tour and feel it's going to be a great place for him. I think he's going to love learning about GIS. If you're not familiar with GIS and don't know much about it, you can learn more here!
Well, I've got to get a coat of wax on that piece of furniture tonight!  Be back soon, I promise!
Thank you for subscribing to Paper Daisy Designs. Please continue reading on the blog. I appreciate having you as a reader.