Today, I'm finally sharing this year's version of the winter mantle. I'm sure it's not surprising it's a little tardy, given our whirlwind Christmas tour. It didn't get finalized until last weekend and then we left for a house hunting trip.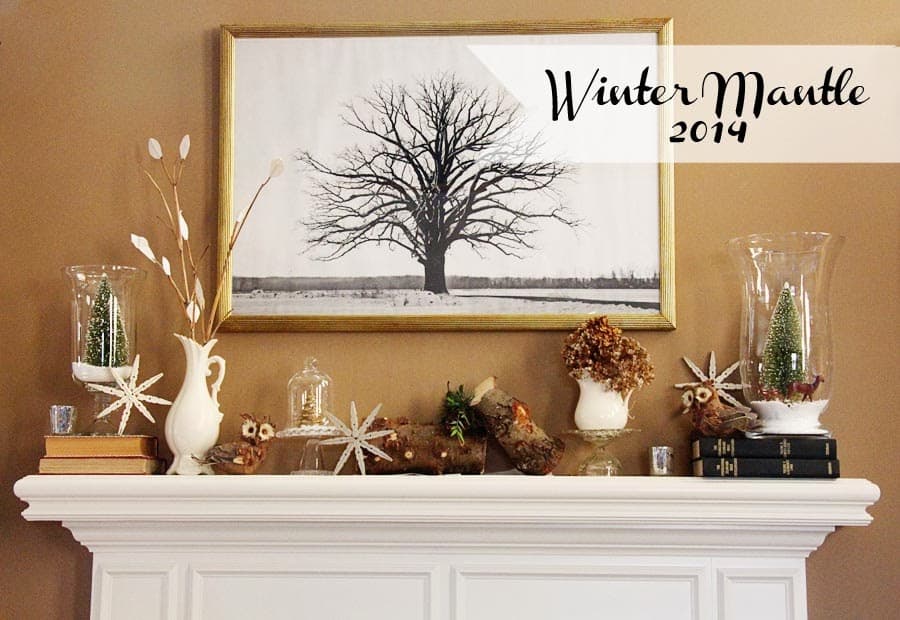 I love that it's a little more rustic and warmer than last years. I guess there's no denying someone got a new camera for Christmas. Check out the difference in the self-professed troubled photography spot.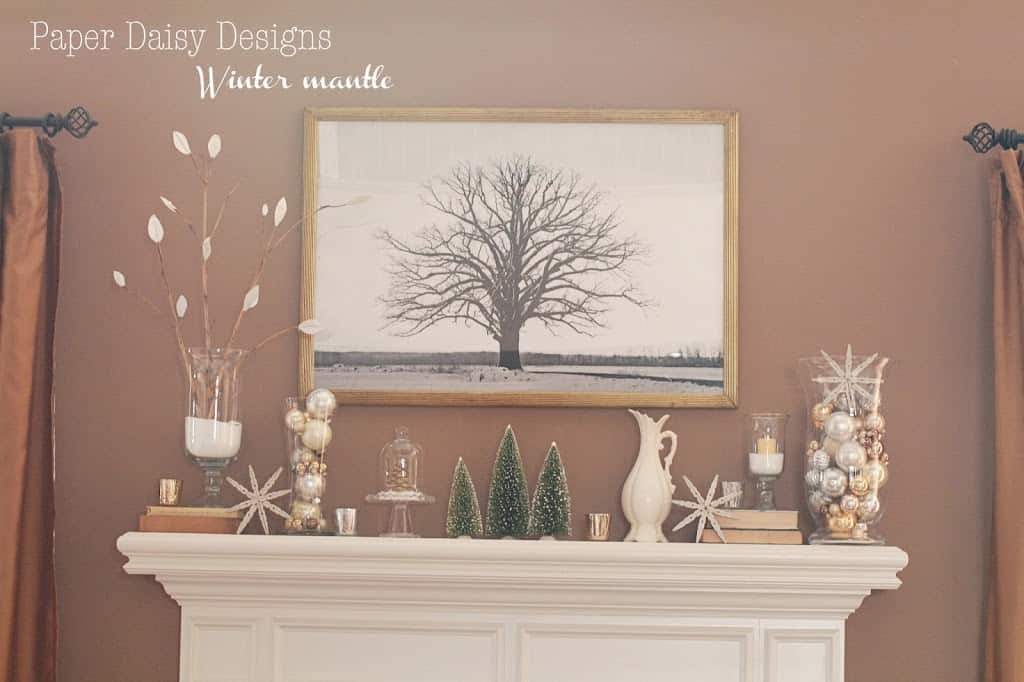 I really like last year's look, but I wanted to give extra care to packing away all of my glass ornaments this year since we will be moving.
I decided to use the bottle brush trees inside the hurricanes filled with Epson salt and used little logs I collected along with the free tree cuttings from Lowe's that I used for Christmas decorating. If you haven't taken my Christmas Home tour. Here's a link.
The oversized photo is another engineer print I had made of a hundred year old tree located just outside of town that I photographed a few years ago.
And of course once I got the logs up, I realized how darling these pine cone owls would look next to the logs. Cute right?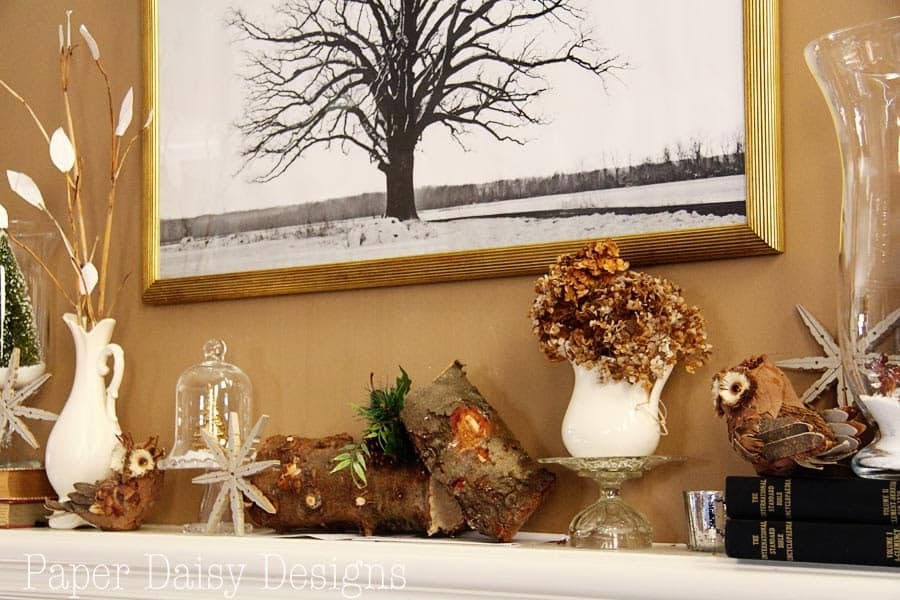 I'll likely leave this up for quite some time. Winter won't be ending any time soon in Missouri.
Do you transition to a winter mantle after Christmas? If you do, how long do you leave it up?
A little update about the Room of Hope I mentioned last time. Turns out I can't share photographs until they are published in the local home magazine, probably the beginning of February. The little boys and the mother who were the recipients of the rooms were beyond happy. Can't wait to share!
Thank you for subscribing to Paper Daisy Designs. Please continue reading on the blog. I appreciate having you as a reader.