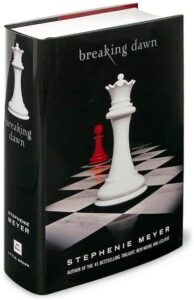 I have been able to little else. I brought the first book with me on my trip to Charleston and then my friend gave me the second. I finished it the next day I was home. I borrowed the the third and fourth from my neighbor's teenage daughter. (Thanks!)
I'm loving the fourth!!
I have a layout on my table, but it's lacking something. It might be because I'm completely preoccupied. I promise to return to the land of the living soon! 🙂
Thank you for subscribing to Paper Daisy Designs. Please continue reading on the blog. I appreciate having you as a reader.