Happy Labor Day!
Are you having fun yet? I know I had fun creating this!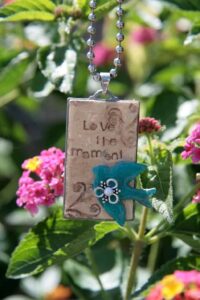 One of my favorite quotes inspired this necklace. So much so, I decided to include the entire quote on the back of the necklace.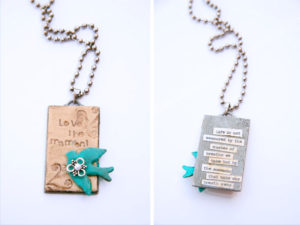 I think we all could use a little reminder to "love the moment" everyday. I know I do.
Be sure to visit and leave a comment at all the stops along the way to be entered into the 10 giveaways!!
Also, become a follower of my blog, I'll select a lucky person from my followers to win this necklace! (You can become a follower by clicking on "Become a Follower" in the side bar.)
Love the moment! Next on the hop is the fabulous, Melissa Mann.
Thank you for subscribing to Paper Daisy Designs. Please continue reading on the blog. I appreciate having you as a reader.