Just wanted to pop in quickly and share my Thanksgiving tablescape. I was eager to set the table this year since it just recently received a complete makeover! Nothing like a new dining room to reinvigorate your tablescape game! You can see the full reveal of my One Room Challenge post here.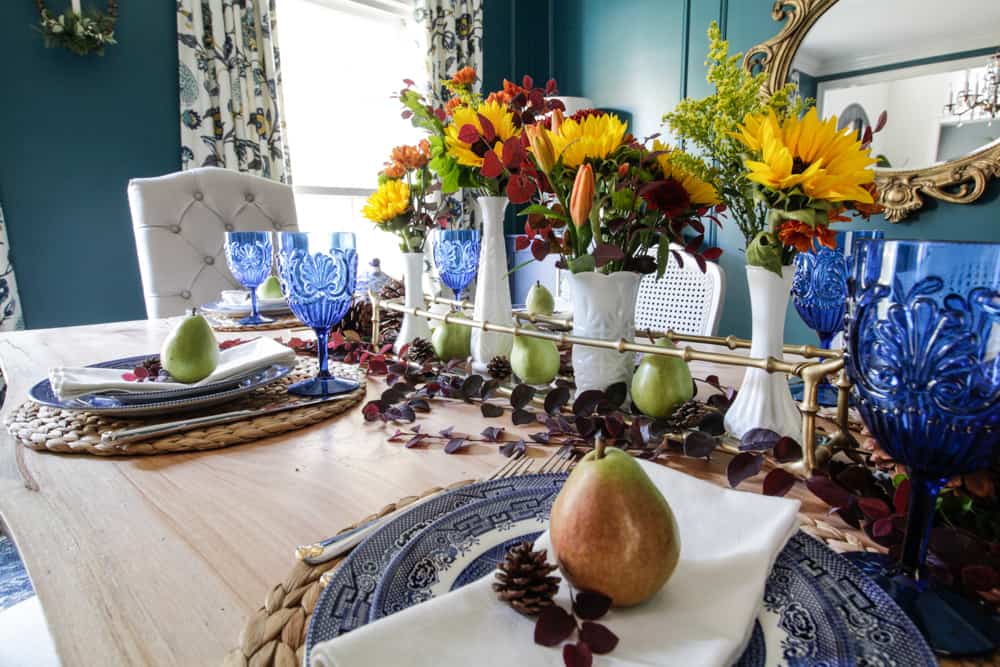 Creating a beautiful table doesn't have to be expensive or complicated.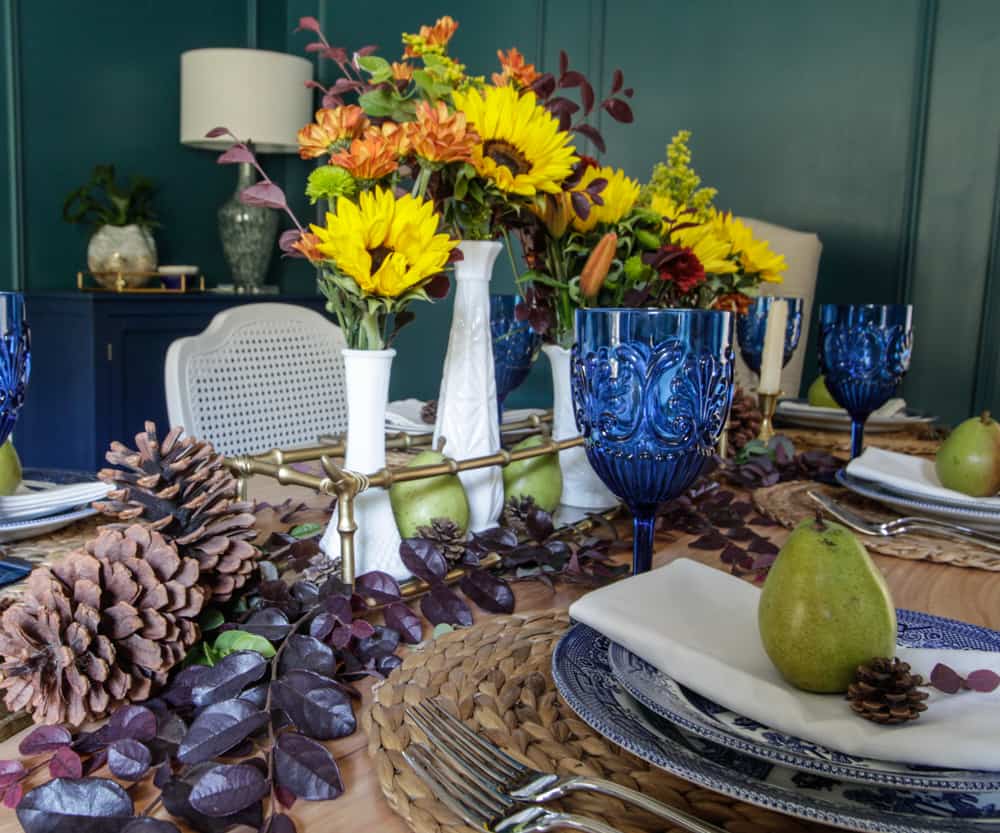 This table inspiration started with a bag of miniature pears I found at my local Super Target.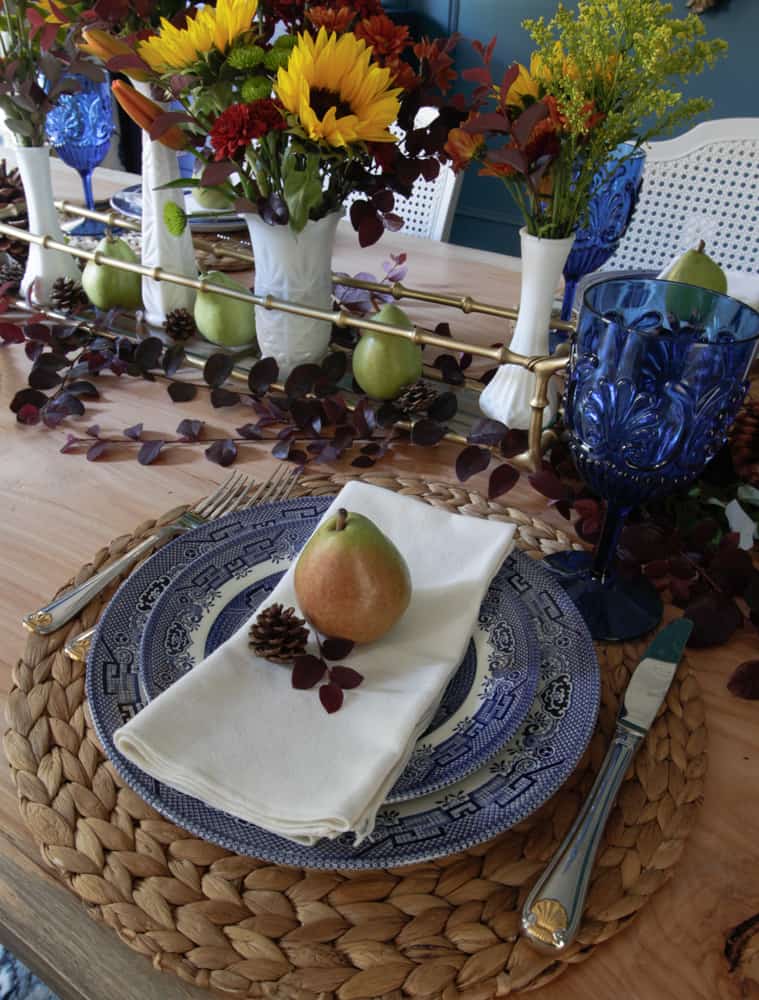 Then on my trip to Publix…because you can never get everything you need for holiday dinners at one store right? Or is it just me??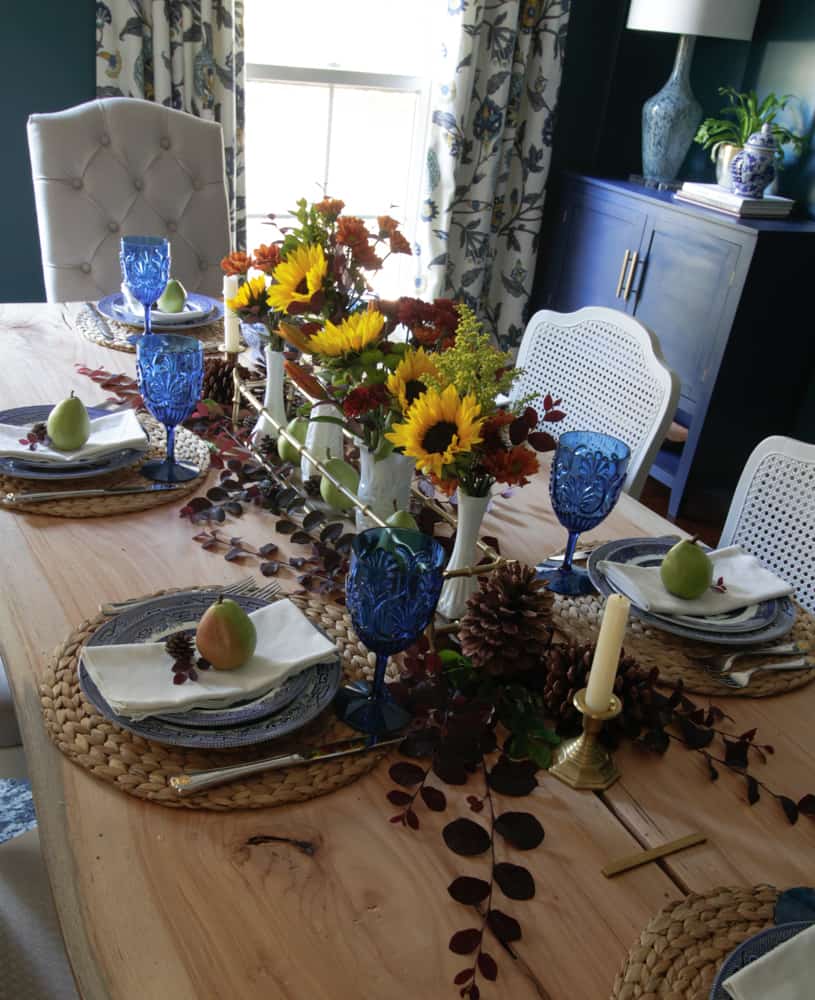 I love keeping flowers in my home and practically never miss picking up at least one bunch on each trip to Publix. They always have their flowers for $4 a bunch so I don't feel like it is a major splurge especially given the amount joy they bring me.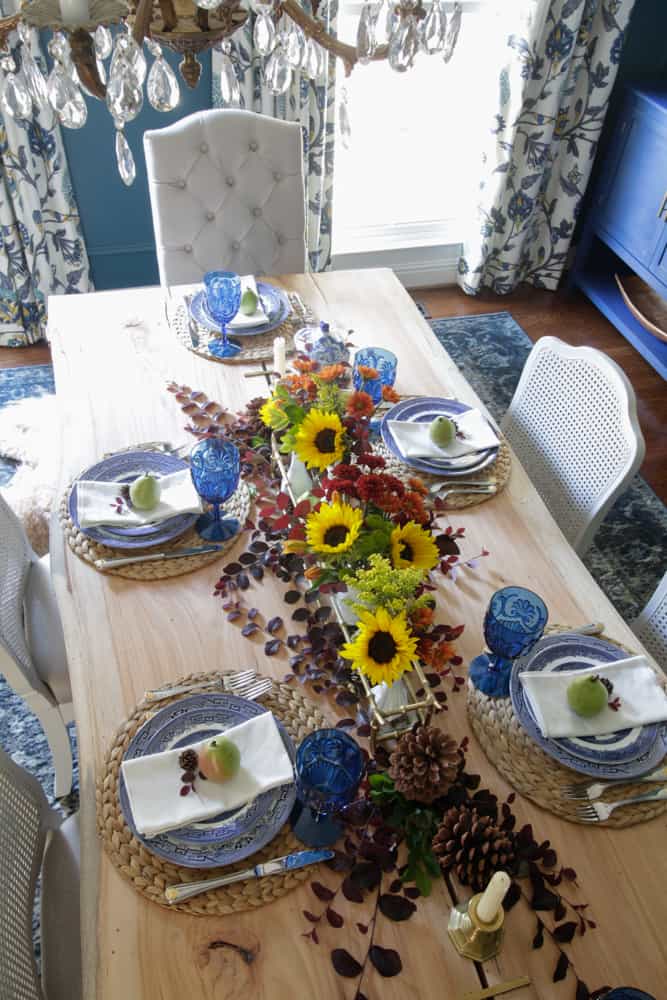 For this table setting I used 3 bunches, so only $12 worth of flowers. One bunch of sunflowers, one bunch of the orange mums and then a small bouquet of mixed flowers, mostly so I could have the fillers.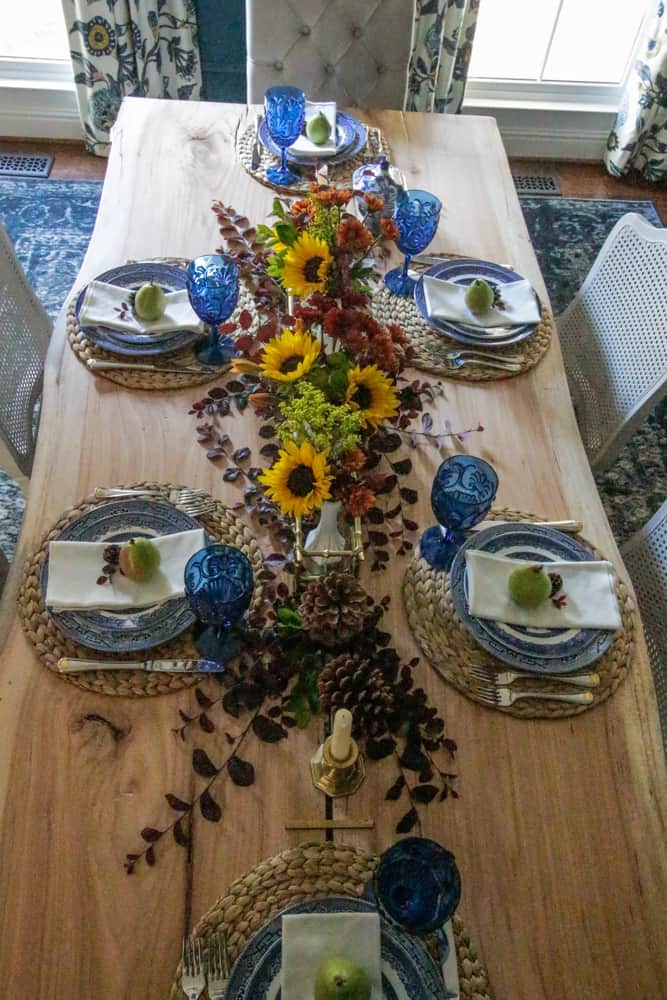 Then I went outside and clipped some greenery from my bushes out front. Purple Pixie Loropetalum to be exact. Take a peek at my front yard plantings here.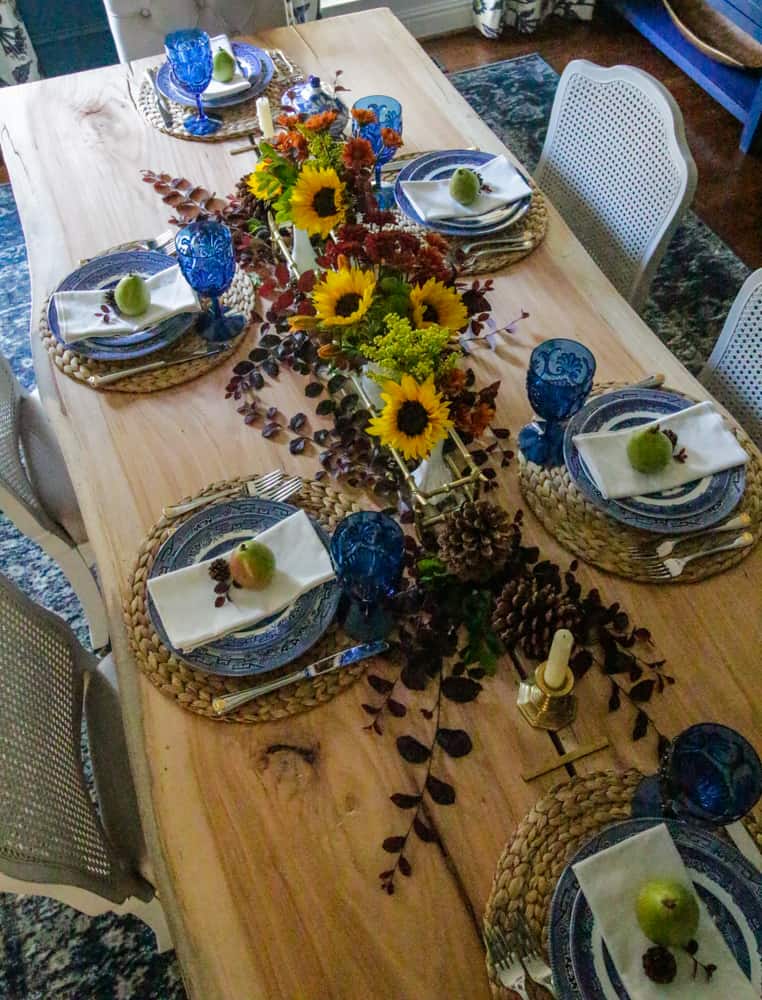 If you don't have a narrow tray like this one from Ballard Designs, you can easily corral your vases on a long tray or just line your table with them and maybe add some extra greenery. I like the symmetrical look of the alternating pears and vases.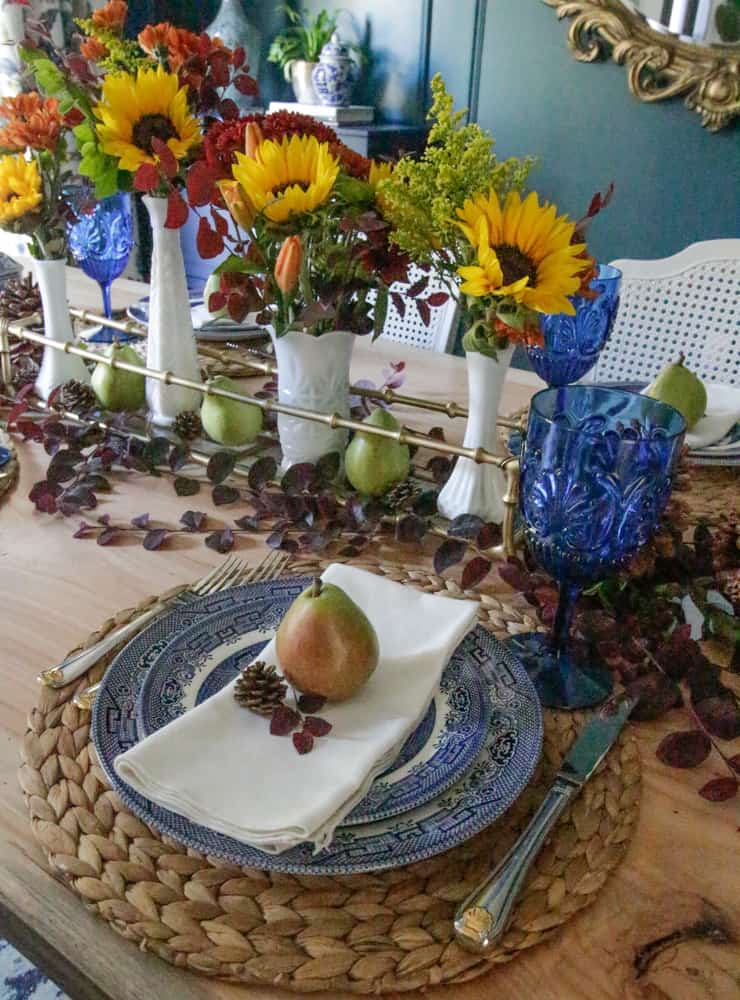 In lieu of placecards, each setting is topped with a napkin and the collection of pear, mini pinecone and small leaf sprig.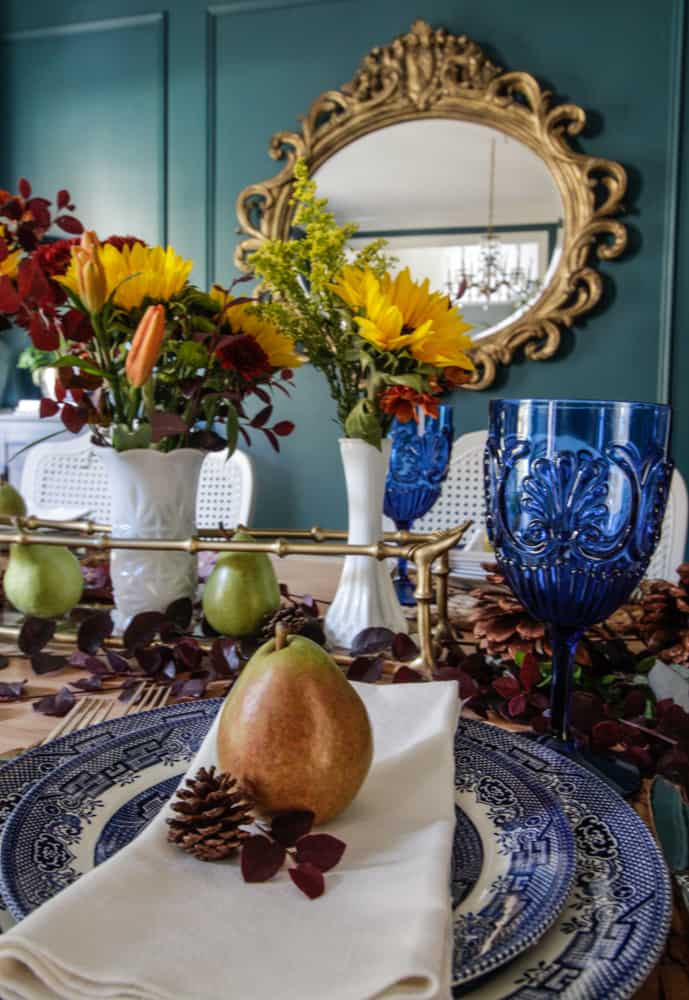 This tablescape could easily be replicated for Christmas as well. Simple changes in flowers and substituting holly or other glossy evergreen for the purple loropetalum would be equally as beautiful.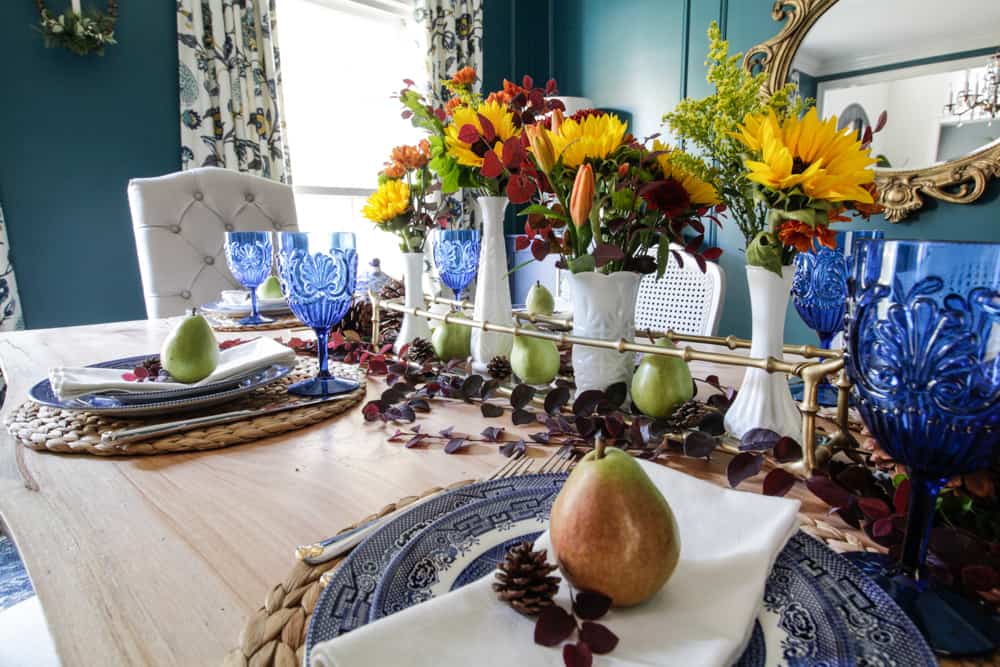 I hope you have a lovely Thanksgiving with your family and friends filled with treasured memories and delicious meals. I am so grateful you joined me on this journey. I wish you and yours every blessing this year!