Today's DIY rustic blanket ladder is a project that's been on my build-list for quite some time. So, when Ryobi reached out and asked me to build a nature-inspired project for Ryobi Nation, I knew this was the time to execute my plan! And the best part? You can win all the tools you might need to build your own ladder or whatever your heart desires.  See the giveaway entries below!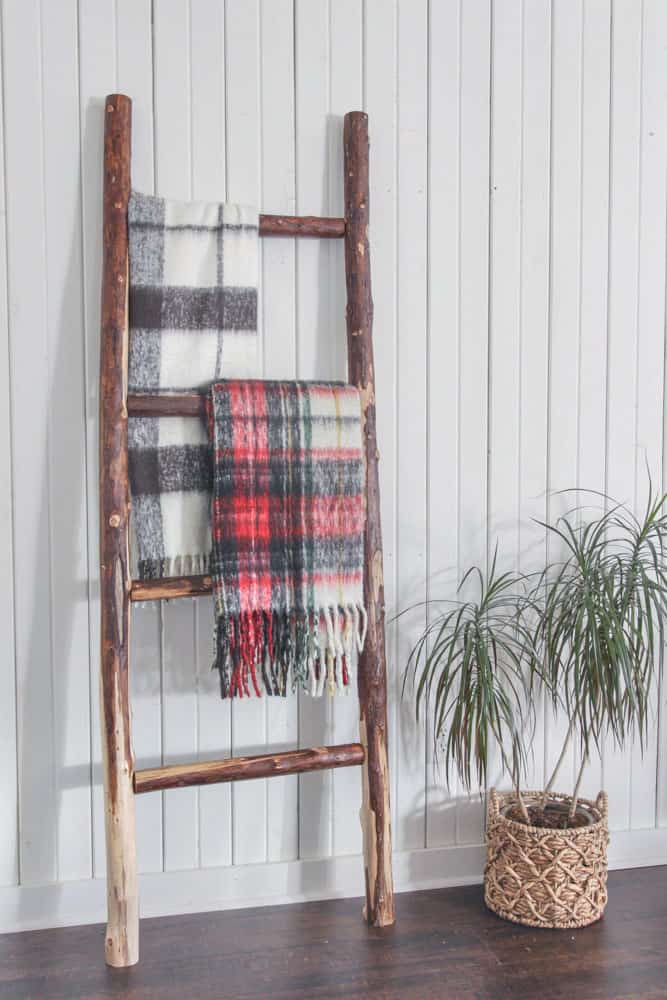 This post is sponsored by Ryobi Power Tools. All thoughts, designs and opinions are my own.
This post contains affiliate links for your convenience.
I love the look of a rustic blanket ladder in casual spaces. This style is perfect for our more relaxed media room. Not only does a blanket ladder get your cozy blankets off the couch or floor, when not in use they can be a beautiful, natural work of art!  But, have you seen the price of a ladder at Pottery Barn? Definitely more than I'd want to spend, especially when you could build one for free!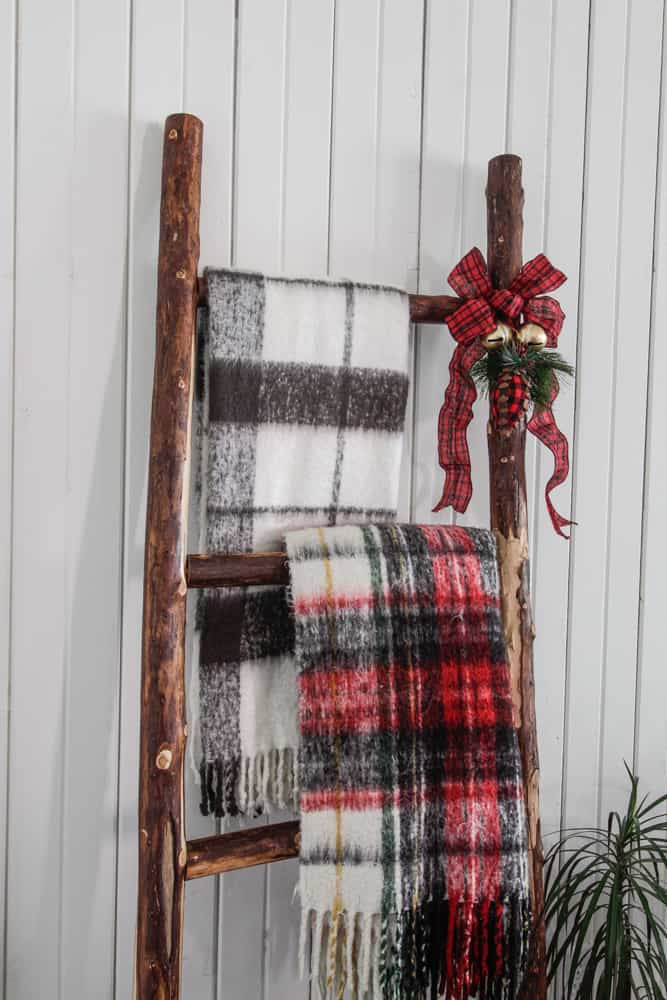 We had several Leland cypress trees die last year, and as sad as that was, I eagerly tucked away a few limbs and branches for just this project. During that time the wood nearly dried out which made it easier to work with, at least I think so.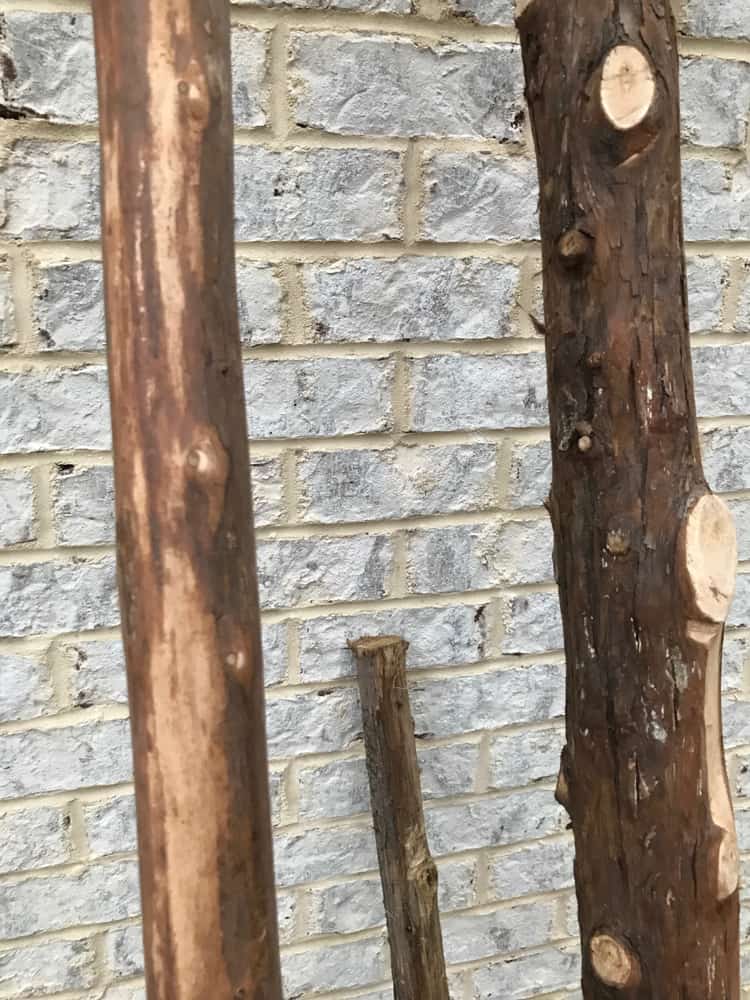 If you don't have access to free branches, you can purchase 6ft birch poles here.  (Not free obviously, but cheaper than a pre-built ladder and the added satisfaction of building it yourself!)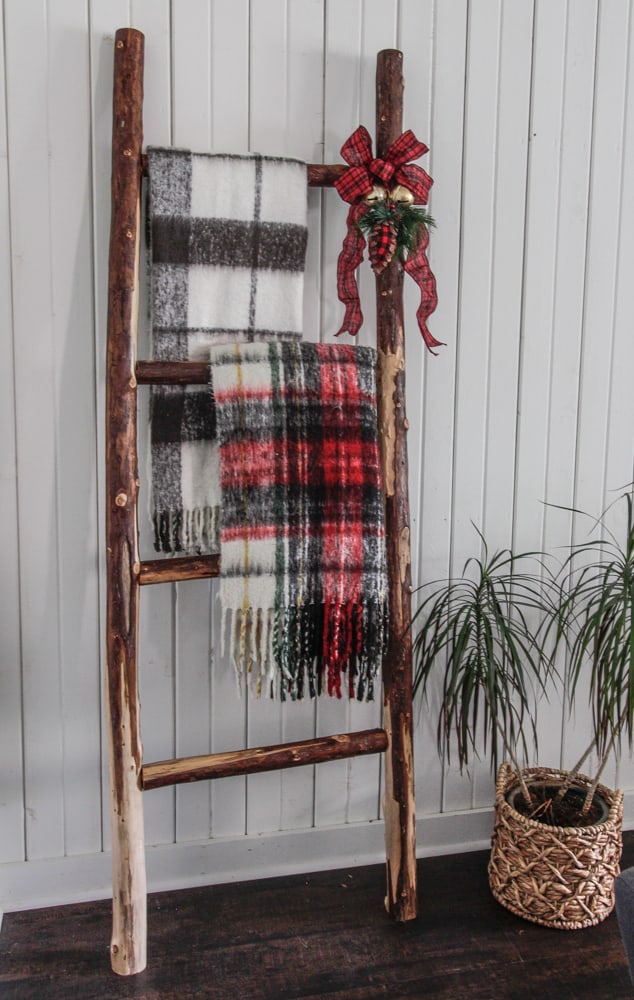 While this is a highly irregular project, the steps can be adapted to work with various sizes of wood or limbs.During the process I discovered several tricks and share tips that I share in the tutorial. Be sure to check out this simplified version of a tree trunk and limb blanket ladder. I promise you can do it!
All of the steps and helpful tips can be found
at RYOBI Nation! CLICK HERE
Now for the giveaway!!! What an awesome way to fill yours or someone else's Christmas stocking this year!!
a Rafflecopter giveaway

Contest open to Continental US Only. Thank you to RYOBI Powertools for partnering with me to offer this fantastic giveaway!!
I will be combining these entries with comments left on Instagram as well. Go there to tag a friend and leave a comment!