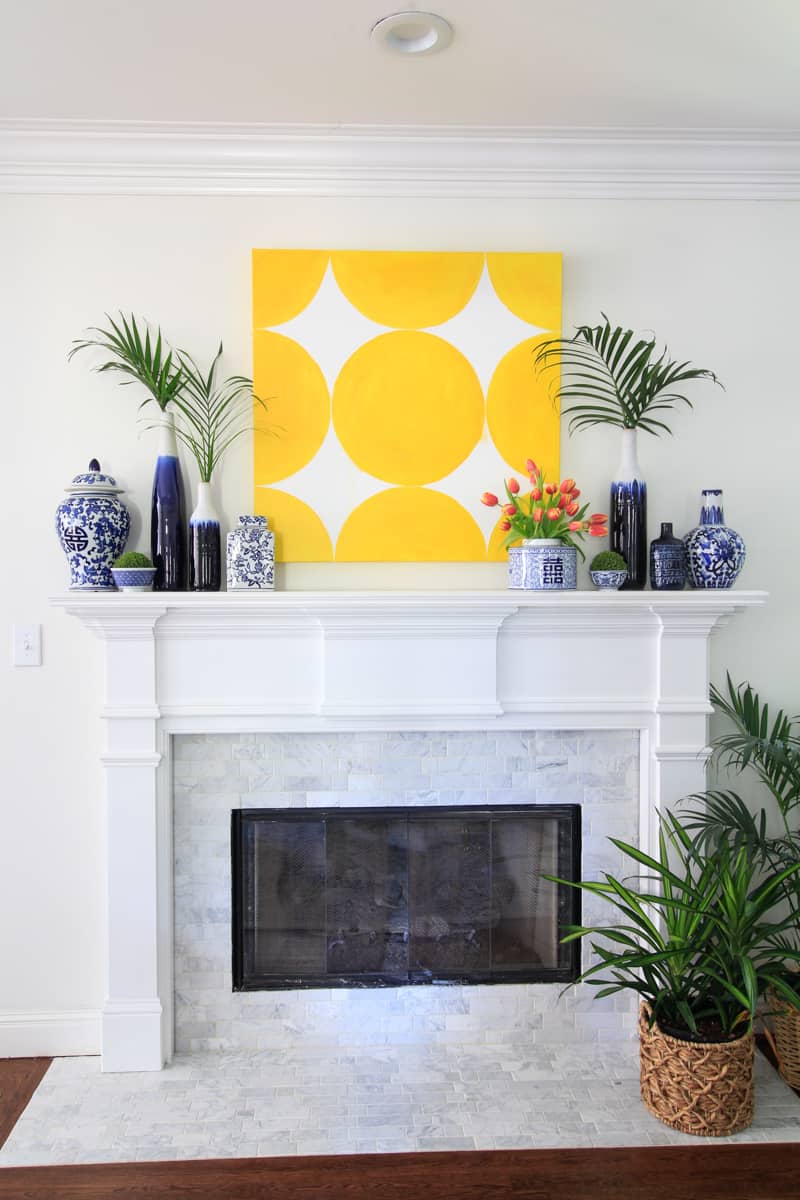 This is one of those posts that unfortunately has been a long time coming, but I wanted to get this right. My hope is this post will be extremely helpful for homeowners struggling with a fireplace that is outdated or just not their style.
Our fireplace actually did not fit either of these categories.  The black granite was not ugly nor outdated. But in our living room, that is right off of the screen porch, the original black granite fireplace surround created what felt like a black hole that sucked what little light was there right out of the room.
Before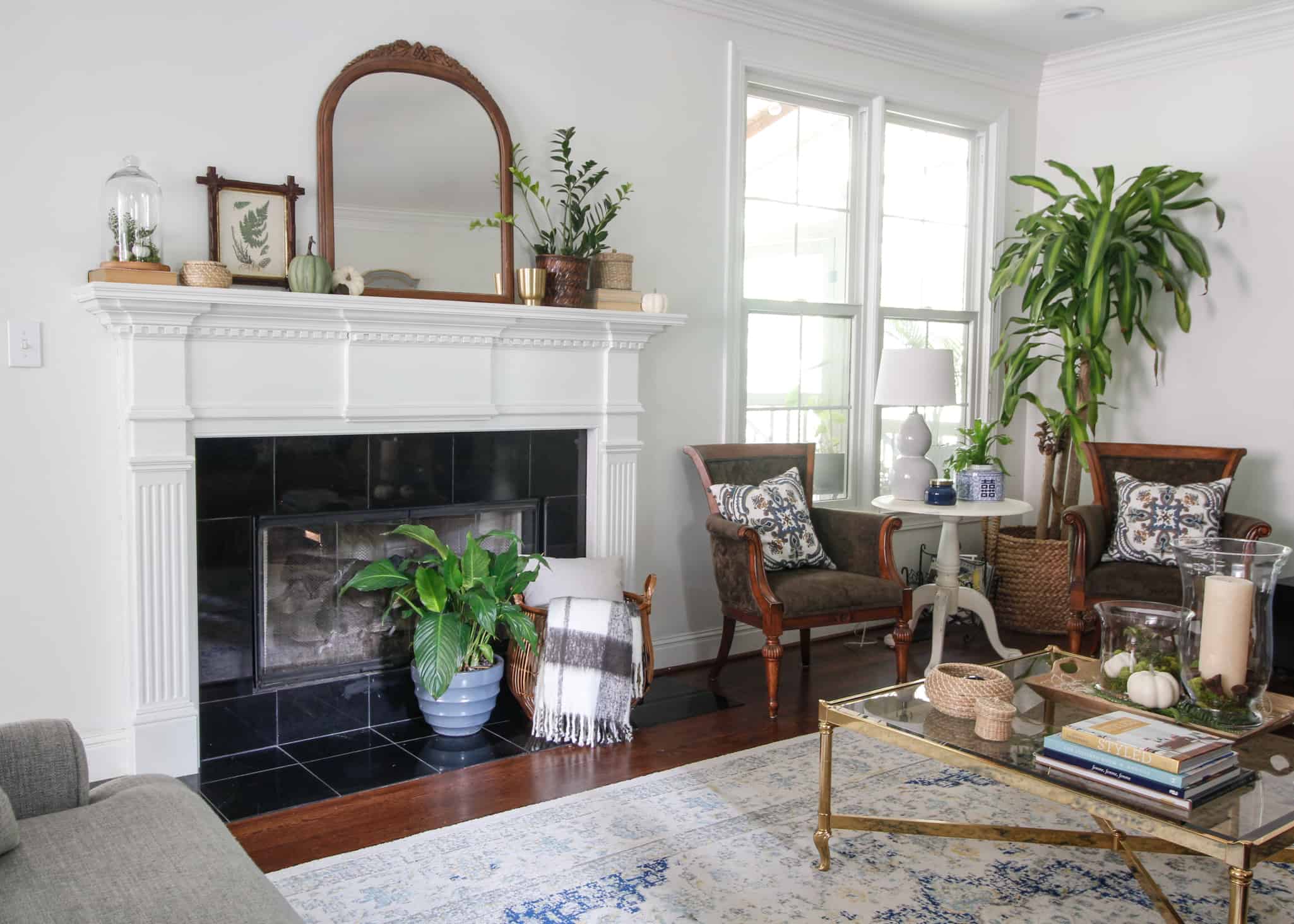 Before you think I was just creating projects for myself. I actually tested this "black hole theory" this winter by covering the tile with faux white brick removable wallpaper.  The difference astounded me.  The whole room seemed instantly brighter, the room felt lighter in every way and the black hole was no more!
Here is how it looked at Christmas with the wallpaper covering the black granite.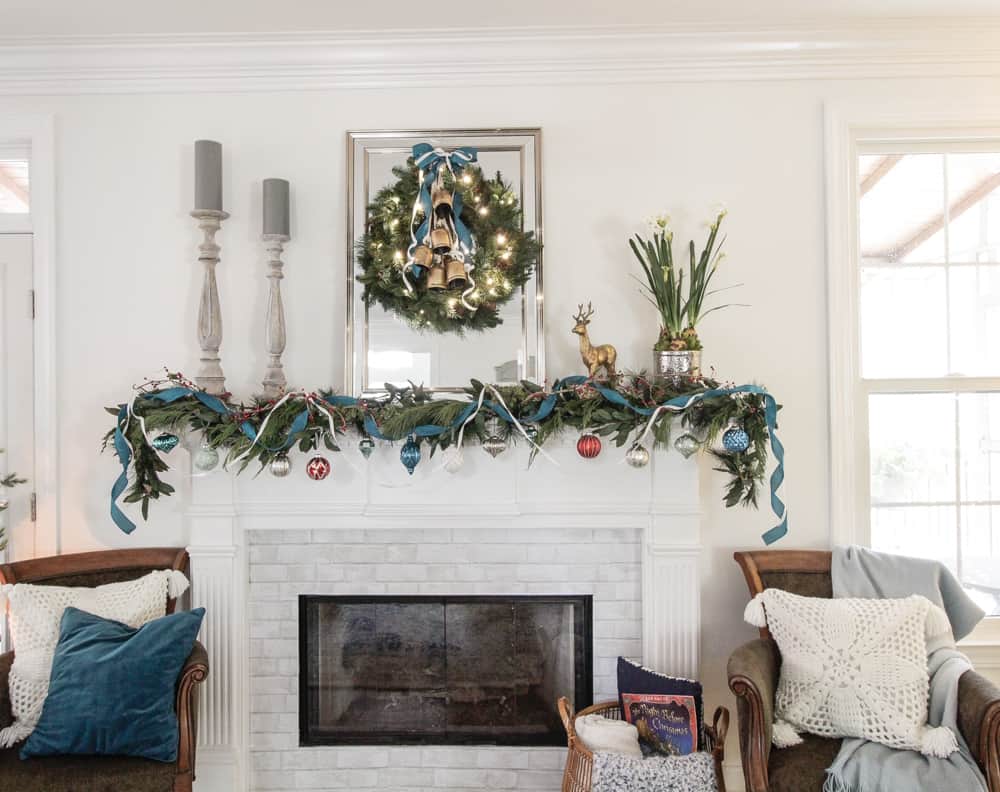 I knew then that re-tiling the fireplace was a project I had to do!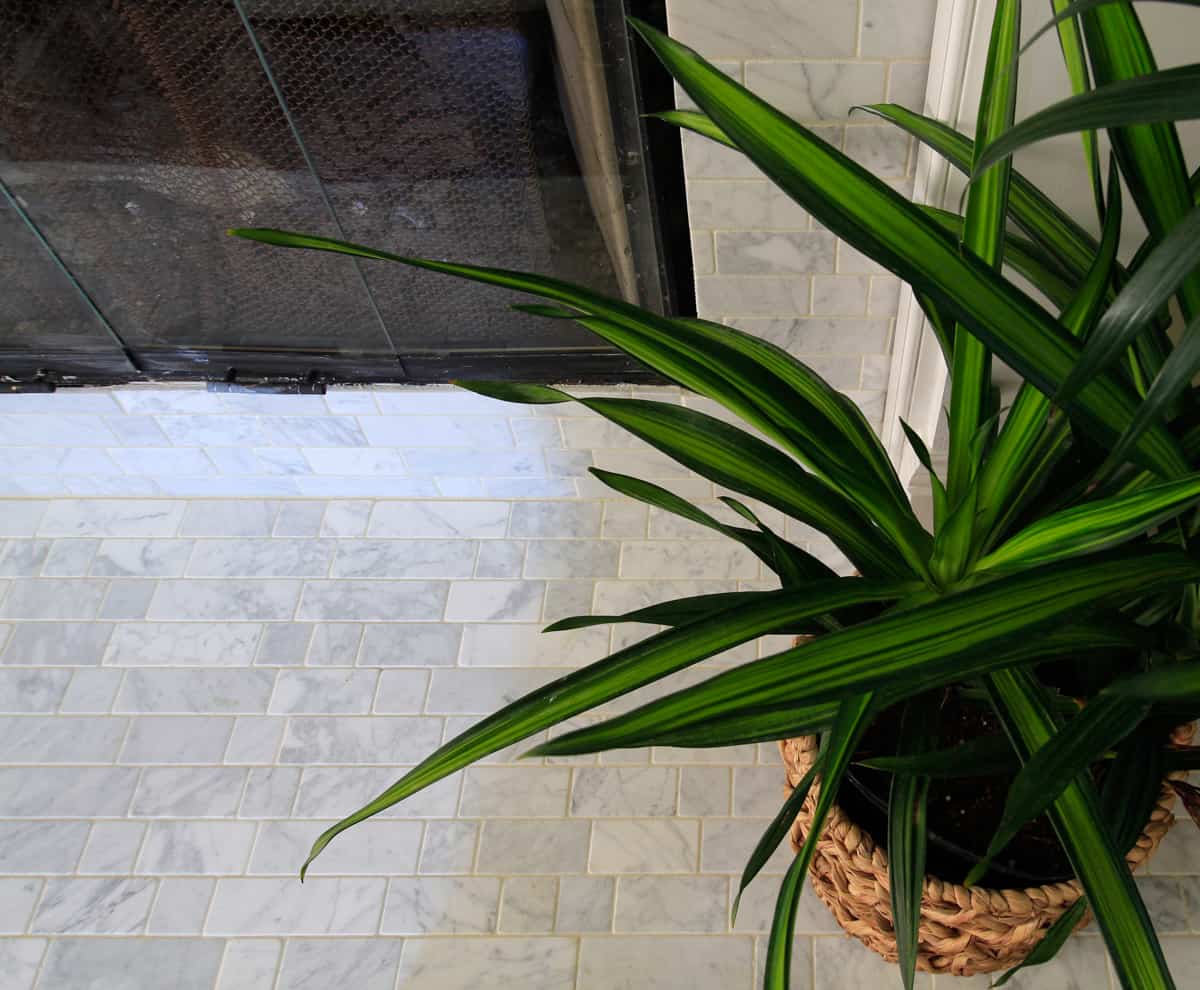 With the help of Jeffrey Court, Inc. my dream fireplace makeover became a reality. They kindly gifted this beautiful mosaic marble tile. I love the variation in the tile size. The subtle pattern elevates this marble tile above all the other subway style patterns.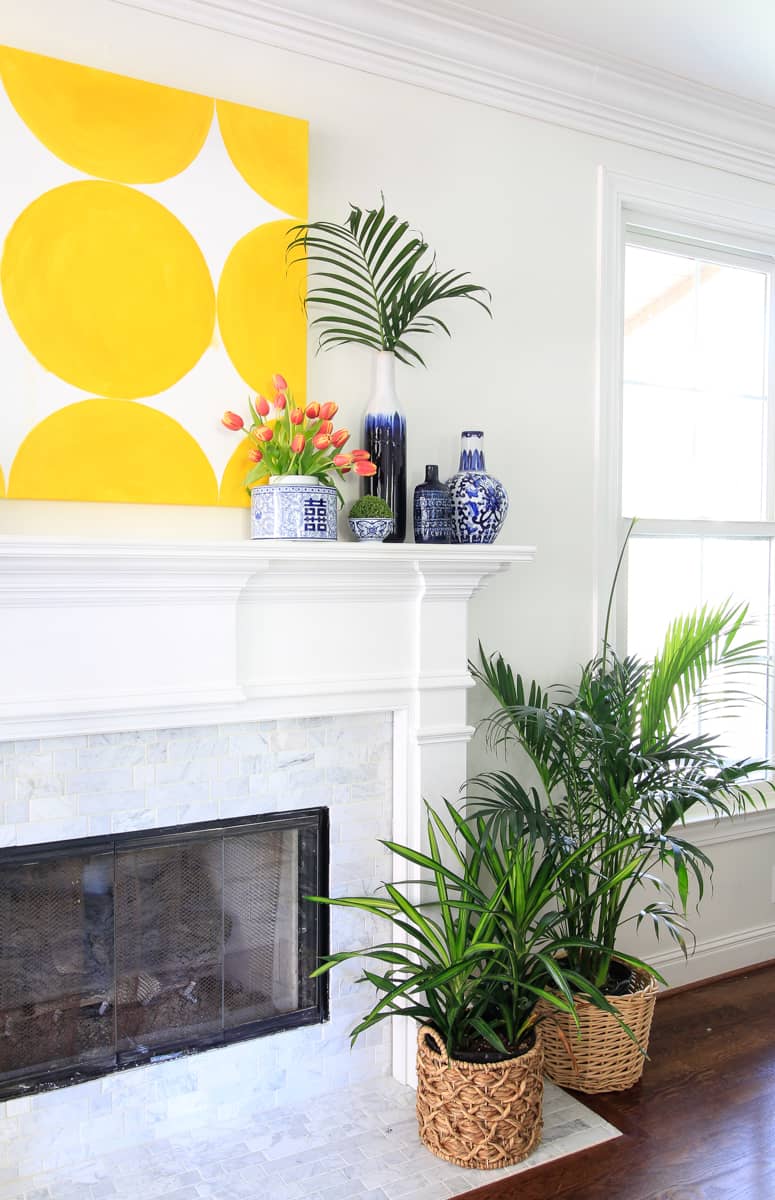 While there were quite a few steps involved and definitely a few unknowns in a project like this, I feel confident this is a project you could tackle in a weekend.
This video tutorial will walk you through the entire process from demo to installation and every step along the way.
Fireplace Makeover Tutorial Video
Here are the tools you might find useful for this project.
(Affiliate Links provided for your convenience. Links also on photos below.)
Demo
Chisel blade bit
3 Pound Club Hammer
Drop Cloths
Razor Blade Scraper
Tile
V-Notched Trowel
Modified Thin-Set Mortar
Tile Saw
1/16 Tile Spacer
Wedge Style Tile Spacer
Painters 6 in 1 tool
Tile Sponge
Grout
Painter's Tape
Rubber Float
Gloves
Grout
Bucket
Microfiber Sponge/cloths
Tile Sponge
It is remarkable how much brighter the marble tile is. It completely transformed our living room.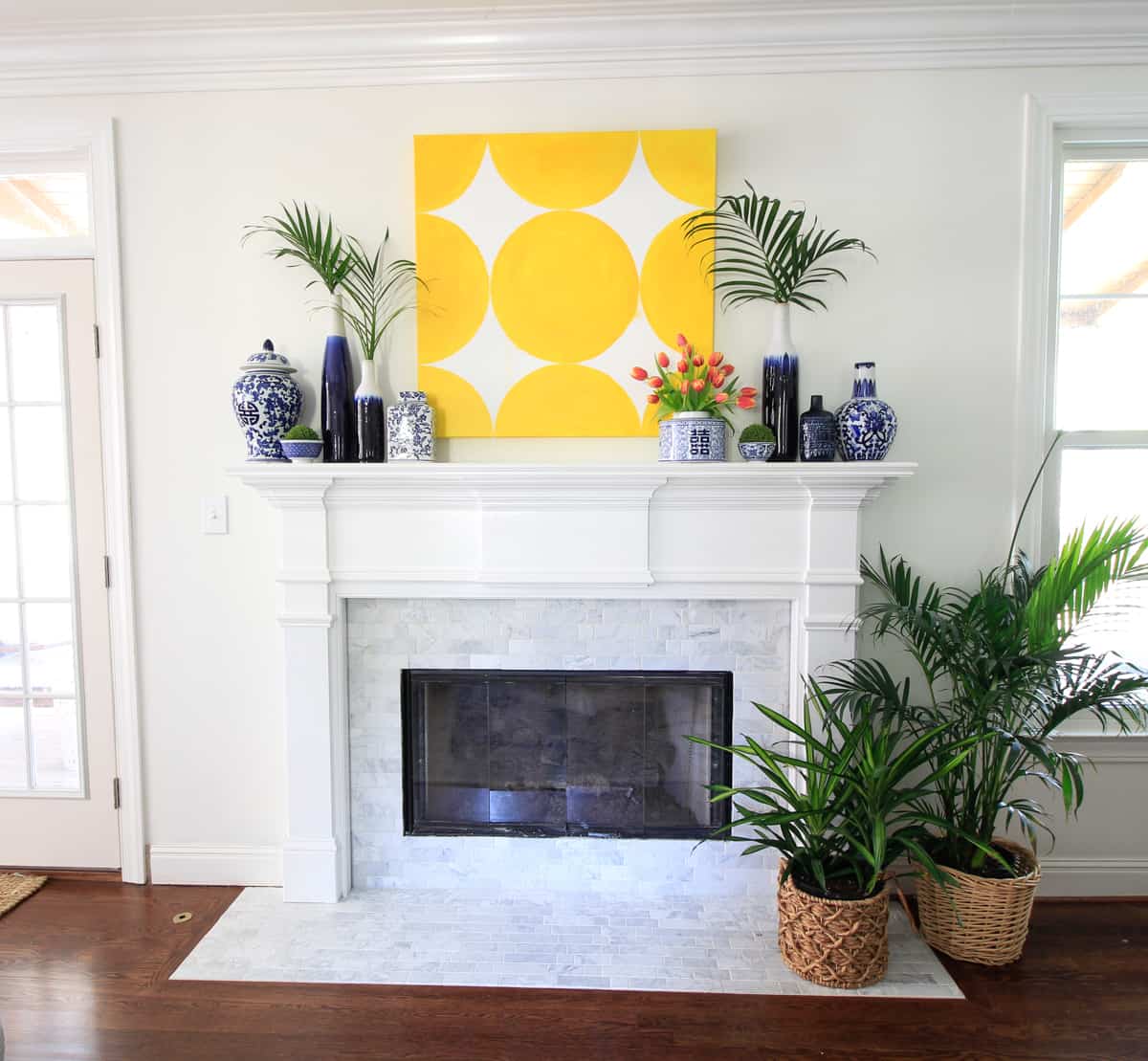 Look for a follow-up post detailing how I cleaned up the look of our mantle. The existing mantle was a classic federalist style but our home's architecture is not at all federalist style.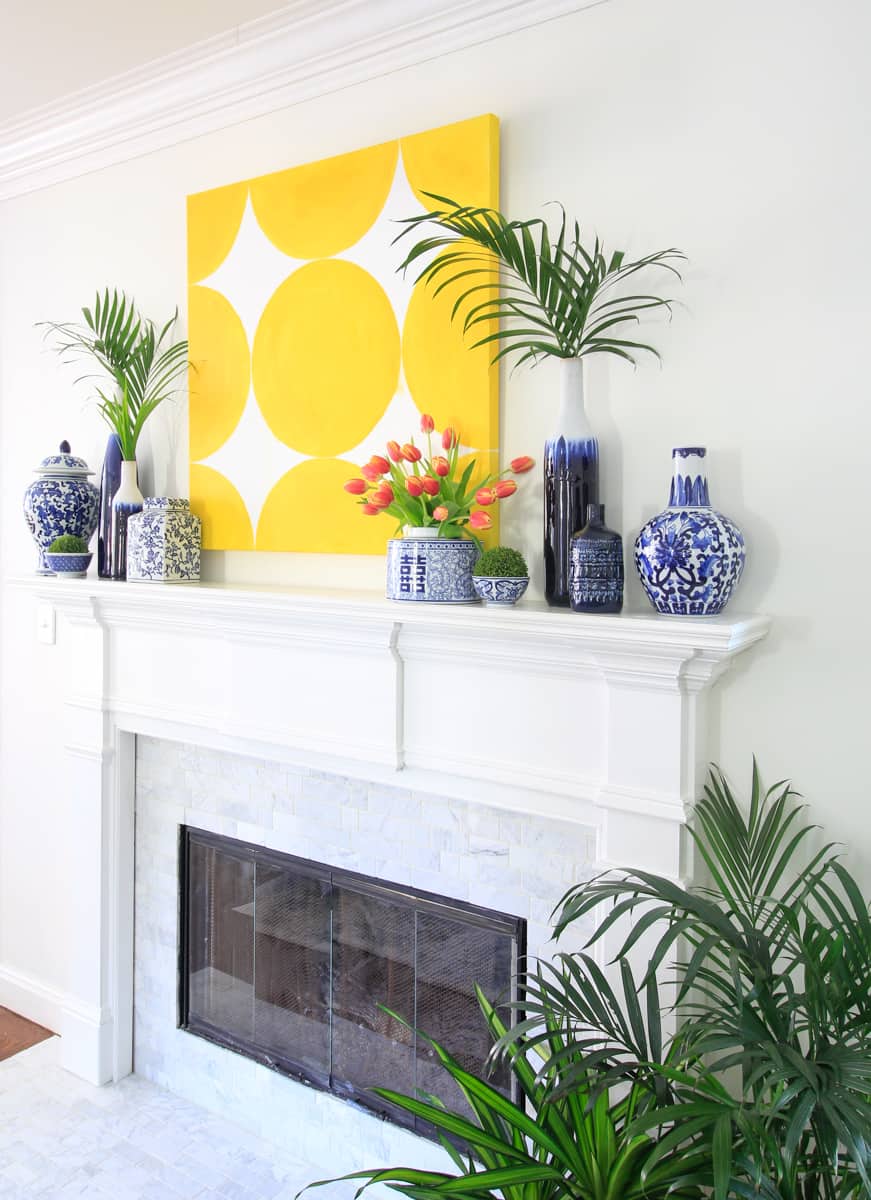 I simplified the excessive details, keeping the traditional style. Making modifications to the mantle saved money and conserved materials.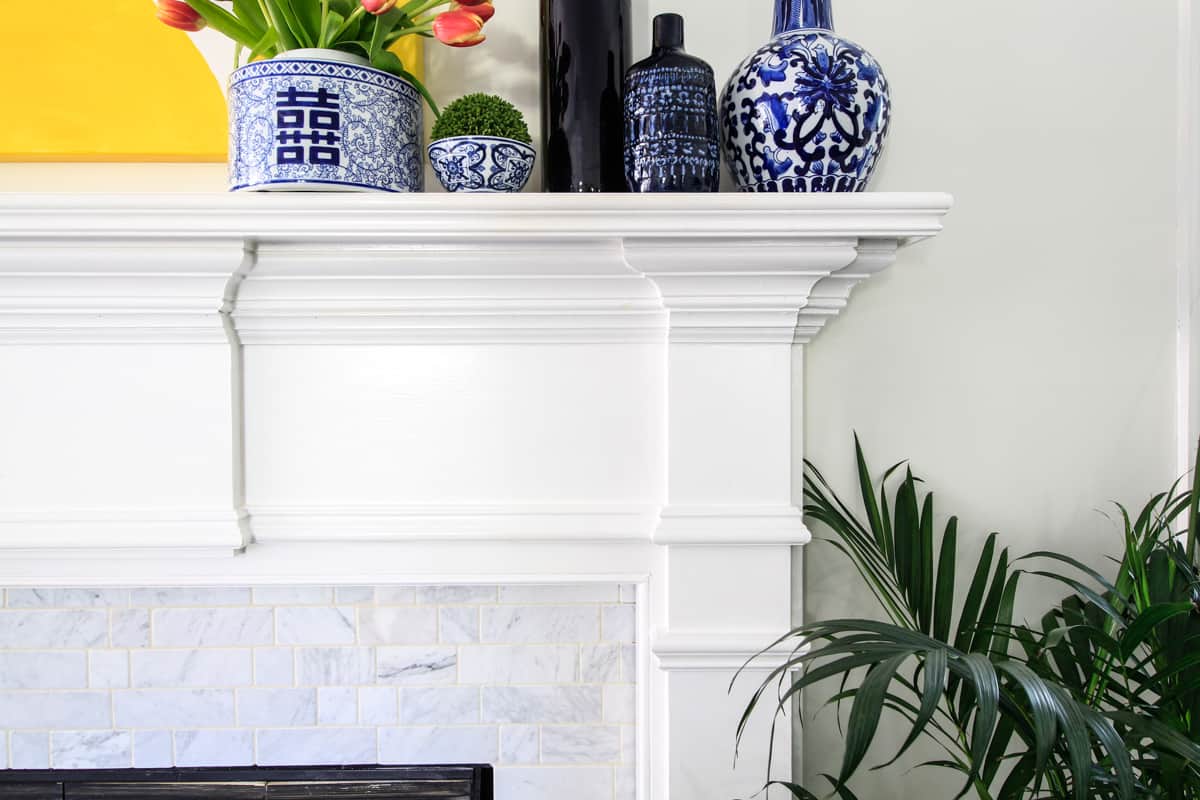 Do you have a fireplace you want to give a makeover? What is the one thing that keeps you from tackling the project?
Hopefully, watching the video above will elevate your fears and give you the confidence you need to start this weekend!
I'd love to hear about your makeover so be sure to come back and tell me how it went. Also, don't hesitate to ask questions too!