This week's menu focuses on simple meals on the grill. Who doesn't love grilled steaks and pork?
Turns out, our teenagers don't flip for said grilled delicacies, but the teenagers left this morning for a youth conference, CIY Move. They were both excited to hit the road on a chartered bus and live like college kids for a week. Miles is returning for his second year at CIY and this is Emily's first. I know the will have fun and be challenged spiritually.
With both of them gone this week, I wanted to keep the menu quick, easy and still delicious. Summertime grilling is the answer! Plus after returning from a trip home to Louisiana, I wanted to keep things pretty light.
Monday: Grilled Bacon Wrapped Filets, Grilled Corn
I was going to just do steaks, but these were on sale and looked awesome at my local grocery store.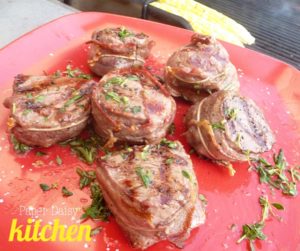 I used some of these tips from grilling expert, Adam Perry Lang. Even if you already consider yourself a grill master, these tips are worth watching.
I guess I could type it up as a recipe, but really it's about techniques more than a recipe. I did simplify his process by brushing melted butter with the herbs, thyme and rosemary instead of doing so separately.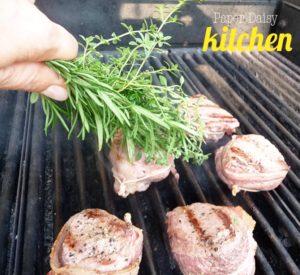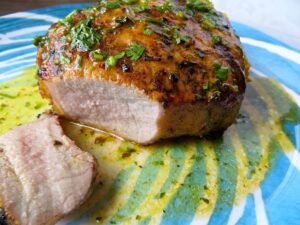 This is a recipe for chops, but I think it will translate well to a tenderloin, especially since there is a vinaigrette to finish with.
Wednesday: Leftovers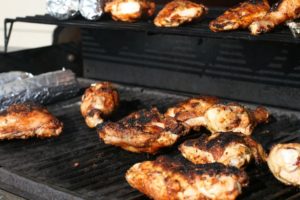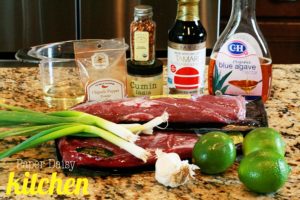 This is truly a family favorite and probably the most requested meal I make. To enjoy them gluten free, I just make my fajita with corn tortillas.
Here's one more
tip
I follow for checking the doneness of steaks. Simply put,
the texture of the various levels of doneness of meat correspond closely to the feel of the fleshy part of your palm below the thumb. The more the meat is cooked, the firmer it becomes.
Thank you for subscribing to Paper Daisy Designs. Please continue reading on the blog. I appreciate having you as a reader.