Welcome to Menu Plan Monday! Sorry the post is late today. We've been enjoying having my Dad visiting over the Father's Day weekend!!
Here's this week's menu board.
As I have for the last few weeks, I'll be sharing my recipes over at Paper Daisy Kitchen.
Monday: Cajun Pastalaya
A family favorite, famous with our friends and neighbors too! It makes enough to feed a crowd and freezes well.

Tuesday: Leftovers
We still have a few servings of Baby Back Ribs from Father's Day. Delicious!

Wednesday: Potato Chip Chicken Fingers, Roasted Green Beans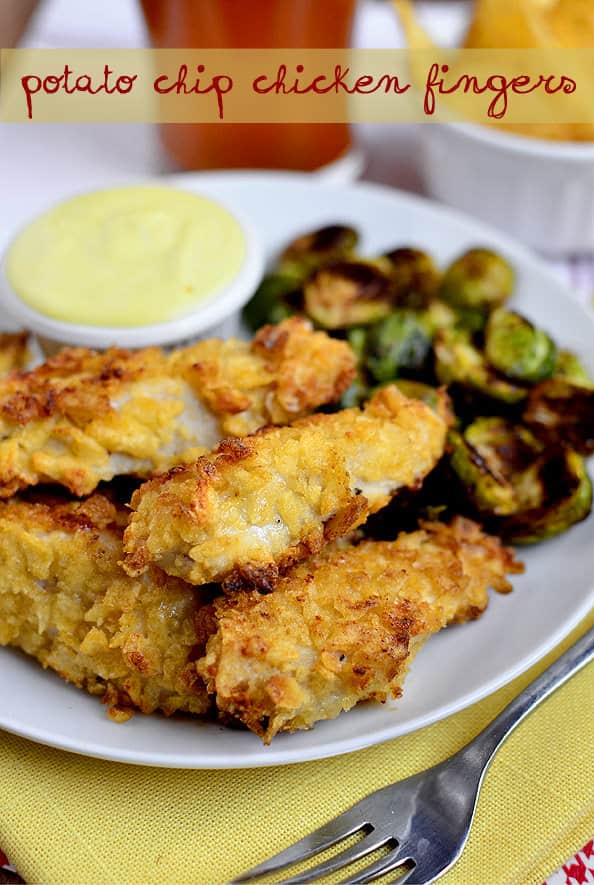 Source: Iowa Girl Eats
The chicken fingers are a new recipe. I can't see how they won't be a hit with potato chips as the coating!
Thursday: Oven Tacos, Fruit Salad
These tacos are a new favorite around here and I'll be posting my version tomorrow. If you want to bring taco night to a new level, try these!
Friday: Grilled Chicken Ranch Pasta Salad
This is a basic recipe that can be adapted to your families preferences. I've done what I could to make it healthy and tasty. It's a summertime favorite around here.
Saturday: Italian Sausage Pizza (Gluten free and Regular Quick crust).
Sunday: Leftovers
Here's a review from last week's new to us menu items.
1. Frito Pie, from Bev Cooks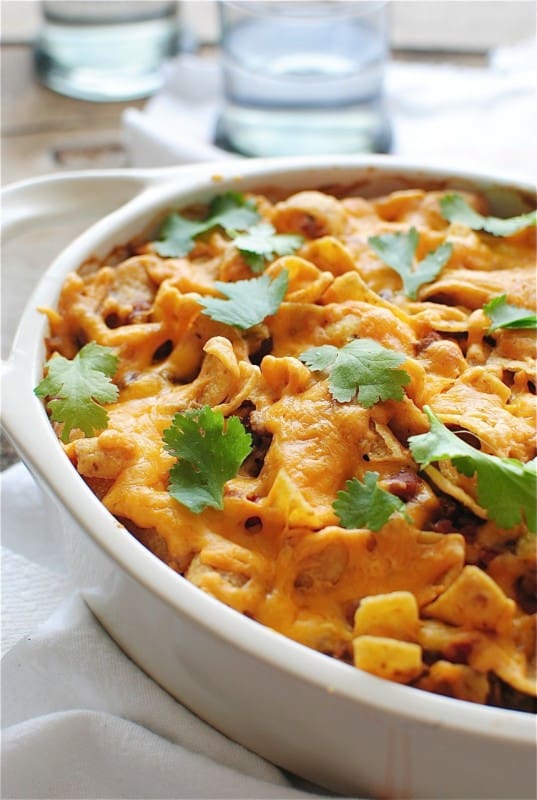 Source: Bev Cooks
We thought this was just okay. Definitely lackluster as leftovers. Not sure I'd make this again without some changes, though I can't figure out what. Maybe cook without the Fritos and add just scoop on top of individual bowls of Fritos.
Source: HEB
This was really good! Corn is so fresh now and it was a great mix of flavors. Definitely will be having this again!
Mealtime Monday @ couponingncooking /Totally Tasty Tuesday @ Mandy's Recipe Box / Tempt my Tummy Tuesday @ Blessed with Grace / Show & Share @ Southern Lovely / Tuesday Talent Show @ Chef in Training / Party Time @ the 36th Avenue / Party Junk @ Funky Junk Interiors /
Thank you for subscribing to Paper Daisy Designs. Please continue reading on the blog. I appreciate having you as a reader.