As promised, I'm sharing my second
Miss Mustard Seed Milk Paint
project. This time I painted a dough bowl I ordered from Decor Steals last year. It is the perfect vessel for holding our cloth napkins.
We went paperless a few years ago.
The only thing I didn't like about the dough bowl was that the finish was too similar to the tabletop. You just couldn't appreciate the shape.
This summer I made new window treatments to lighten and brighten the kitchen, as I'm trying to do all over my house. I thought Miss Mustard Seed's Yellow would be right color for this bowl. I just knew the chippy finish would be the perfect application for the bowl.
But after my experience with the paint chipping off on the legs of the sewing table, I decided to sand it down a bit before painting. I especially thought this was a good idea because while the bowl looks worn and wooden, it's really made of a resin/plastic material. I was afraid the paint wouldn't stick at all.
Well, I'm here to tell you that milk paint does indeed stick to resin, maybe too well. Great adhesion and very good coverage there with just two coats. But it looked too perfect really.
Once the paint dried overnight, I went to work sanding with sand paper, steel wool and scrapping. I got it to chip just a little, but not much. And because I had sanded the piece down before I painted it, you could see the light color of the resin and not the "wood stain" under the paint.
Once I finished, it was looking a lot older and worn, but to needed to give it warmth so I used both Clear and Dark wax from Annie Sloan.
I think the worn finish looks very realistic and it certainly pops off the table like I wanted.
Here's a look at the bowl in the context of the kitchen. You can actually see the bowl now. 😉
And take a good look at those chairs, because they are getting a makeover in the very near future. I'd love for you to come back and see!
I just recently added Google Plus and a Facebook page to link from my blog. I'd love for you to Like or Follow me at which ever you prefer.
Or is there another medium you like better? Let me know in the comments and I'll be happy to look into adding it.
Show me What Ya Got @ Not just a Housewife
Share it Link Party @ Winthrop Chronicles
Cottage Style Party @ Lavender Garden Cottag
Hooking up @House of Hepworths
Wow Us Wednesday @Savvy Southern Style
Furniture Feature Friday @ Miss Mustard Seed
Feathered Nest Friday @ French Country Cottage
Home Sweet Home @ The Charm of Home
Be Inspired Friday @ Common Ground
Friday Link-up @ Redoux
Frugal Friday @the shabby nest
Shabbilicious Friday @Shabby Art Boutique
Mod Mix [email protected]ModVintageLife
Sunday Scoop @I heart naptime
Showoff Sunday @Twigg Studios
Nifty Thrifty Sunday @Nifty Thrifty Things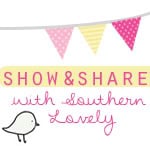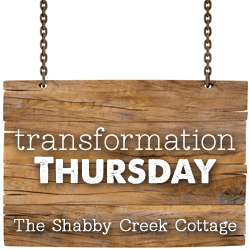 Thank you for subscribing to Paper Daisy Designs. Please continue reading on the blog. I appreciate having you as a reader.