Yes, I can tell you for certain, that the kids rolled their eyes when I told them this recently. I believe Emily said something like, "Really Mom, you don't think you do enough already?"
Of course, my response was smirky, "Well, no really, I like doing lots of different things!"
While I love all the different things I do, I truly enjoy trying new things, especially things I'm passionate about. Being creative, re-purposing furniture, decorating our home, and sharing my exploits here on the blog are all things that make me happy. But, I was kind of missing interaction with real, actual people. 🙂
Sooo, recently I went to a home sales party, hosted a party and then decided to become a consultant with a direct sales company that helps make cooking easier and in my opinion, better. (I'm not allowed to say the name, mention products, etc on my blog because of some legal mumbo jumbo.) Irregardless, this company seemed to be a good fit for me, because one other thing I'm really passionate about is cooking and good food!!
My first show was this past Sunday afternoon and it went really well. The guests and I had a lot of fun. The food was really, really good.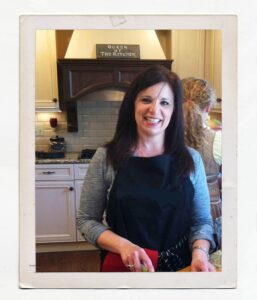 I learned some things to try and do differently, but overall it was a success. 🙂 And most of that success was due to my dear friend and hostess for the day, Carrie.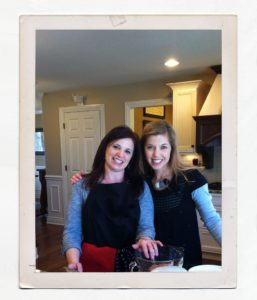 And yes, she does pretty much have my dream kitchen! Cream cabinets, wood floors, my favorite marble. It is just so beautiful. I should go back and photograph it and share it here. Her home is so warm, welcoming and so vibrant.
I have at least 3 parties scheduled for March! Whoo hoo! Working toward a earning a free product I know our whole family will enjoy and hoping will become a tradition for our after church lunch on Sunday afternoons. 😉
So there it is in a nutshell. I was kind of worried before my first show that I'd get really nervous. I didn't at all. I think I totally forgot all those years I taught scrapbooking classes. It's just like that but with kitchen gadgets and food, instead of crafting gadgets and paper! Ha!
Thank you for subscribing to Paper Daisy Designs. Please continue reading on the blog. I appreciate having you as a reader.