We continue to make progress and feel fairly prepared for the final reveal of the porch and patio makeover. The One Room Challenge hosted by Linda at Calling it Home is approaching the big finale and I'm already dreaming of the little outdoor party I'm going to throw! If you are new to this thread, you can visit my previous posts below to catch up on all that's transpired in the last four weeks.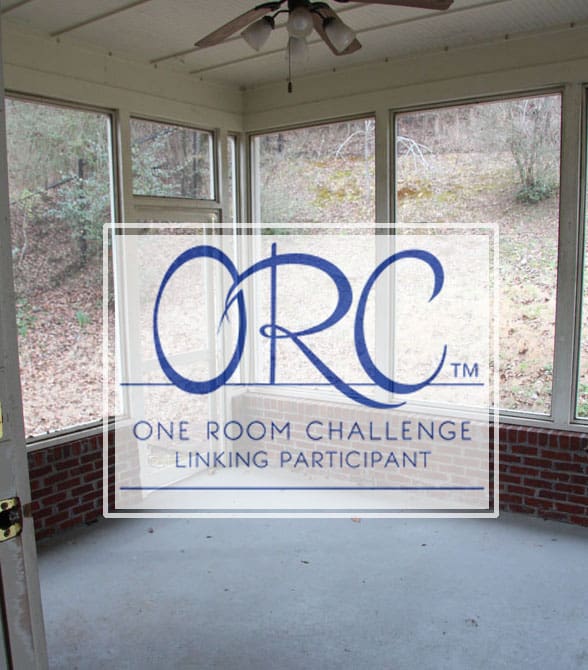 WEEK ONE  ||  WEEK TWO  ||  WEEK THREE  || WEEK FOUR
Week five moves us into the home stretch and we've completed another major project: the outdoor bench/banquette for the patio.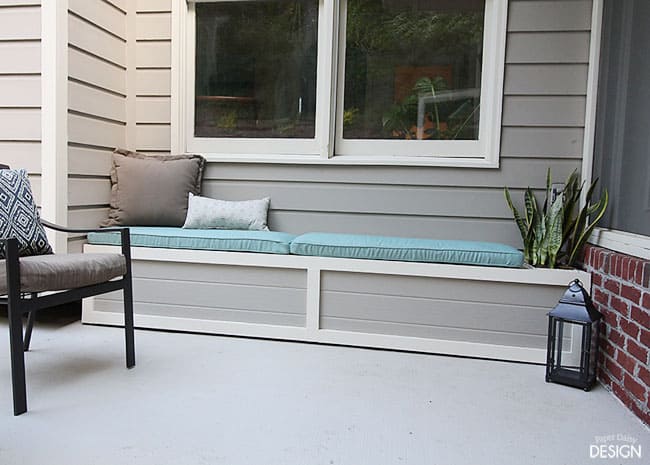 I couldn't be happier with the way it turned out.  It will add much needed seating to the patio area without taking up precious square footage.  Right now our existing table is about to get a makeover of it's own and is pushed off to the side so we can properly show off the new bench!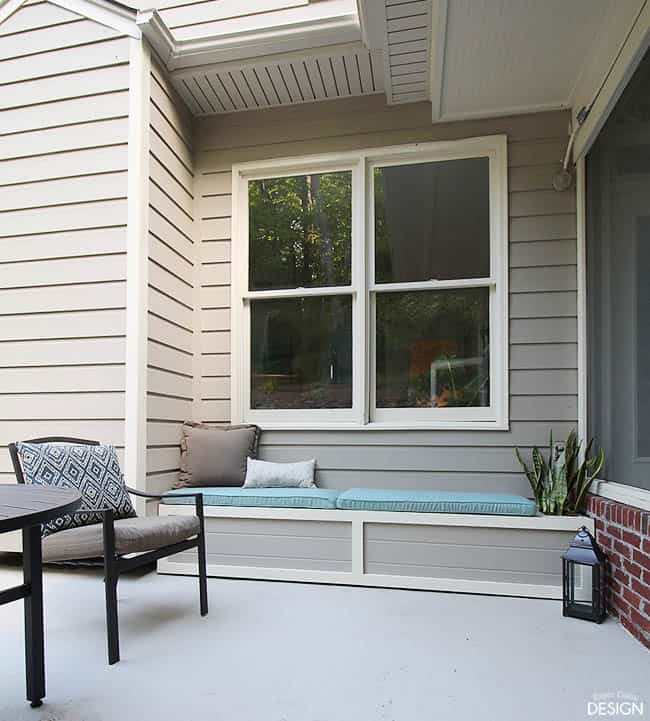 You can see that I have sewn most of the new back cushions for the dinning chairs. I still have several more pillows to finish sewing to add out here and in the screened in porch area as well.
As good as this is looking there's still so much left to do: the outdoor dinning table makeover I just mentioned, a few key design elements and accessorizing. Don't feel like you are seeing it all. I'm holding back on you. Wink, wink.
If you follow me on Instagram, then you might have gotten wind of my little rant on shotty painting practices. #soapbox  While I had no intention of painting the entire porch wall, it, along with the freshly painted back door, look great now. I won't lie. Painting siding like this was quite the task.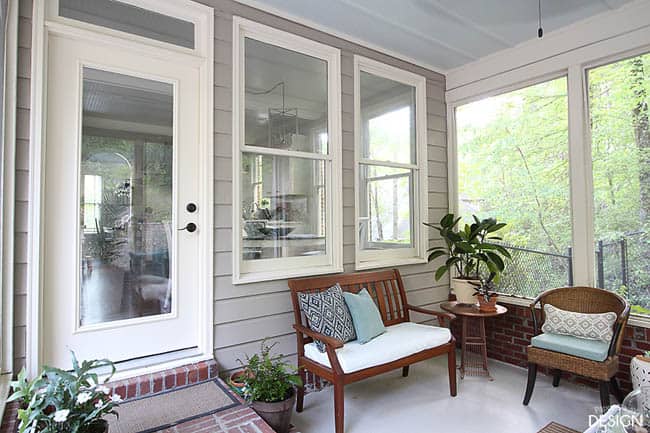 Now to address the question posed to y'all last week. I have not painted the coffee table on the porch yet.  Just didn't get to it.  I love the idea of a bright color, especially the coral suggestion. But, I really want this to be a calm retreat and I think a bright color would take away from that feel.  Not to say I might not do it eventually, when I'm totally bored with the space.
I'll be posting a full tutorial on the DIY outdoor bench soon, as well as a sweet little giveaway to get you started on your own "bench" project. Check back next week, as there is so much in the details still to see. I promise!
And be sure not to miss how the other linking participants are doing with their own One Room Challenge here.  Not to mention the sponsored participants here.