This Friday has a bit of extra promise built in. It's the Friday before our Spring Break. Ah, the promise of a week's worth of mornings to sleep in and just hang out. 🙂 I wish we were going somewhere warmer, but praying the weather will be beautiful here so we can do some "stay-cation" type things.
I mentioned last post that I was making homemade granola bars. This is my third go at and I really liked the first recipe from Smitten Kitchen, but this one really is dangerously delicious. I think the key to this recipe is to toast the nuts and oats before hand, which initially I was against doing. I just didn't think making granola bars should involve so many steps. I now feel it adds a really nice texture to the bars and believe it's worth it. I've combined a recipe by Alton Brown and another one someone had posted from a runner's magazine.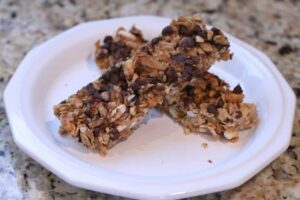 Here's the full recipe. Enjoy!! I'm going to keep playing with the recipe to see if I can get the calories down a little more and try and eliminate the butter (to make it clean) but had to share because taste-wise these are wonderful!!
My studio table has a fairly clean slate now. Hoping to have some time to be creative later today or definitely over the weekend. Have a great one!!
Thank you for subscribing to Paper Daisy Designs. Please continue reading on the blog. I appreciate having you as a reader.