Today, I'm finally home all day. Yea!
Today, I cleaned up around the house. We had been over taken with paper clutter and dust bunnies in just a few short days of neglect!!
Today, I'm so happy the ground doesn't look like this anymore. What crazy weather we had this weekend!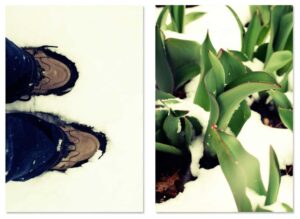 Today, I ran 3.17 miles and decided I'm up for the challenge of doing a marathon late this summer or early fall. (Now, the clincher is to see if my body can handle the challenge. I always seem to have some injury or other blocking me.)
Today, I'm wearing my new favorite T-shirt from the Liberty of London line at Target. Love all the florals and happy spring colors. So inspirational.
Today, I'm going to clean up my studio and start a new project.
Today, I'm going to make homemade granola bars again this afternoon. Yum.
Today, I have this layout to share. 🙂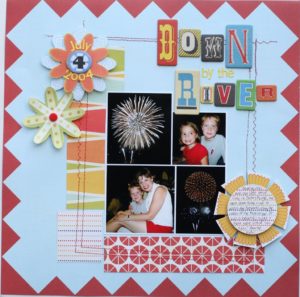 Enjoy today!
Thank you for subscribing to Paper Daisy Designs. Please continue reading on the blog. I appreciate having you as a reader.