This past weekend was rather inspirational and exciting. I attended the 10th Annual Antiques at the Gardens event at the Birmingham Botanical Gardens.
StyleBlueprint invited me to put on a "Media" badge to share this event with our readers. This post is sponsored by StyleBlueprint, a lifestyle publication connecting women to their community.  I was given free tickets to the event and a giveaway prize to be won by one lucky reader.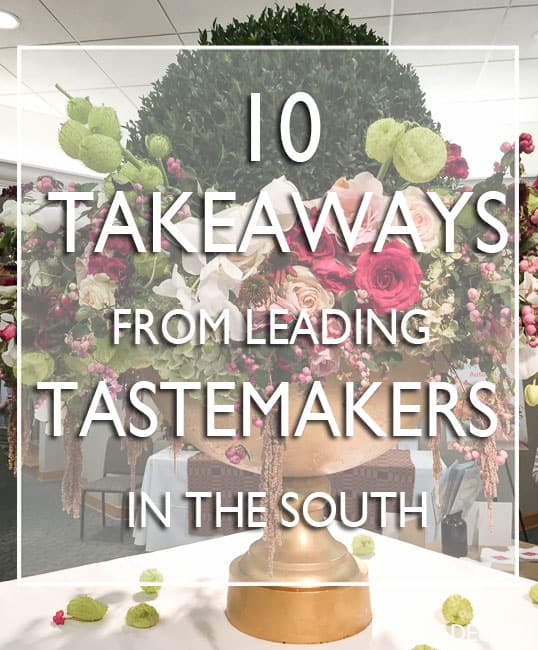 Instead of just your run of the mill event re-cap, I thought it would be more interesting to give you the top 10 Takeaways from the Tastemakers I had the honor of meeting and/or listening to over the weekend.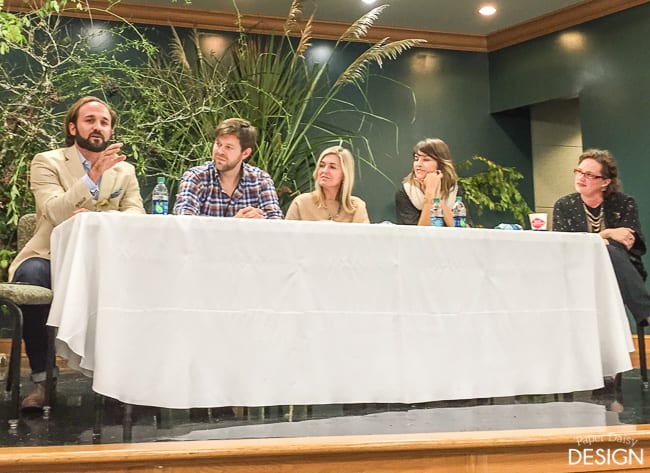 The 2015 Tastemaker Panel: Left to Right
Daniel McCurry, Landscape Designer and co-owner of Father Nature Landscapes; James Farmer author of "A Time to Celebrate" and Editor At Large for Southern Living Magazine; Lydia Purcell, owner of Leaf & Petal and former Editor and Stylist for Coastal Living and Cottage Living; Fran Keenan of Fran Keenan Design, Not Pictured: Jane Scott Hodges; Author of "Linens: For Every Room and Occasion" and owner of Leontine Linens.
(Affiliate links included for your convenience.)
10 Takeaways from Leading Tastemakers in the South
On Interiors
1. "The Mix" is key to a great interior. Create a balance between antiques and modern pieces. Even if you didn't inherit beautiful heirlooms, take pleasure in curating you own.  It never hurts to decorate with pieces from your parents generation, even if that requires you to pretend your parents had impeccable taste. Fran Keenan
2. Trends in color come and go. Infuse rooms with the colors of the ancient frescos. They are classic and constant and make for the most beautiful rooms. Lydia Purcell
3. Also on the point of decorating with trends,  ask yourself "Is the trend who you are?" If you have always loved orange and the trend is orange, then the trend is right for you. Fran Keenan
4. The most compelling interiors are created by anchoring a room around a great antique. Lydia Purcell
On Entertaining/Stylish Living
5. Take dinner parties out of the dinning room.  If you don't have a room large enough for all of your guests use clear acrylic trays for guests to use on their lap in adjoining rooms. They can easily enjoy your home with comfort and ease while dinning. Jane Scott Hodges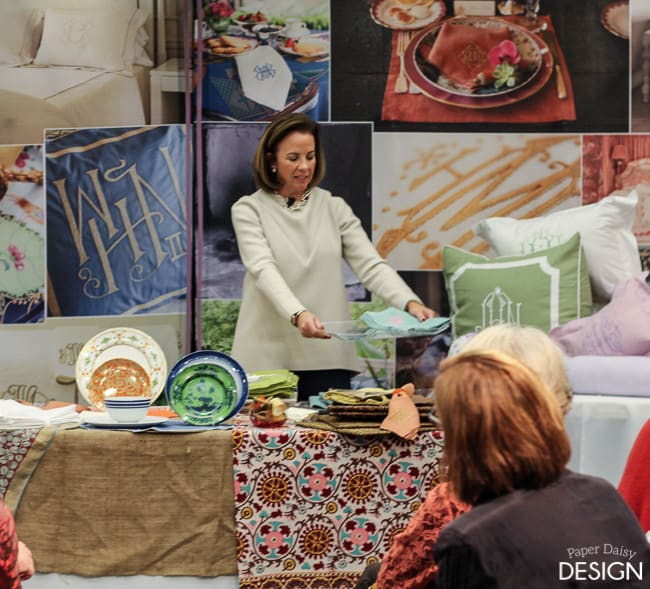 6. Invest in the linens that are lived with everyday. The things we touch and feel each day are worth investing in. Jane Scott Hodges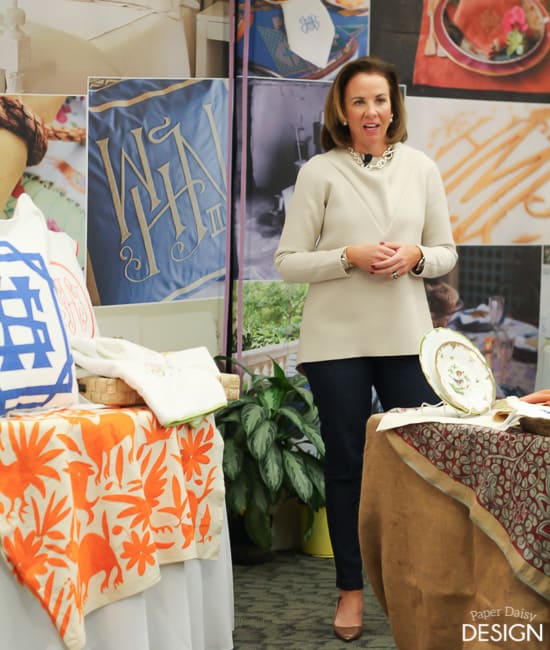 7. The best decorated table is a place for stories, sharing and reconnecting. Don't be afraid to mix china, stemware and silver.  Use what you have, what your grandmother gave you, chipped and all. And as his Aunt Nell used to say, "It don't have to all be precious." James Farmer
8. The purpose of a perfectly set table is to create a feast for our eyes, first and foremost. But, there's nothing wrong with yanking flowers and evergreens out of the yard for a relaxed, charming table setting. James Farmer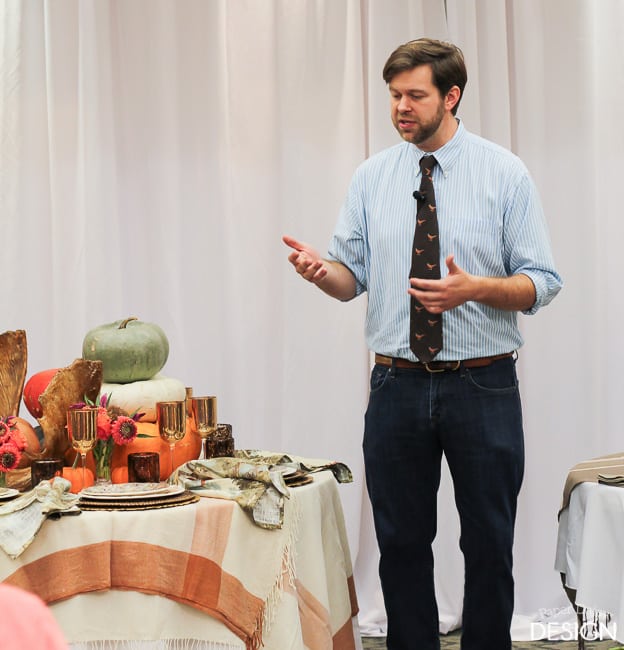 On Landscapes/Outdoor Living Spaces
9. "Confuse the indoors with the outdoors." Create such a dynamic flow between your indoor and outdoor spaces that the lines become blurred and confused in the best of ways. Daniel McCurry
10. When designing a landscape, keep the foreground neutral and always allow the color draw you to the front door. Use your backyard to be more playful with brilliant pops of color. Daniel McCurry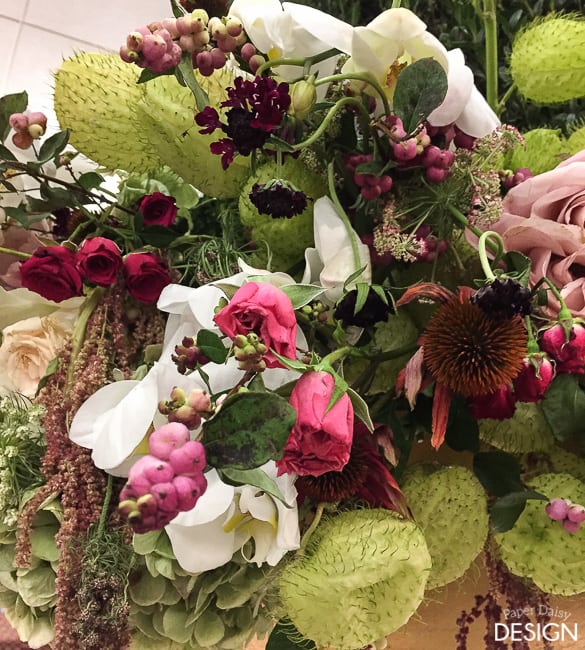 Most of these takeaways came from a panel discussion and after hours party on Friday, but I also returned on Saturday to attend a couple of the "Taste In Spades" Lecture Series, sponsored by Iberia Bank. My daughter came along with me on Saturday to work on a photography project and enjoy the many antique booths and floral displays.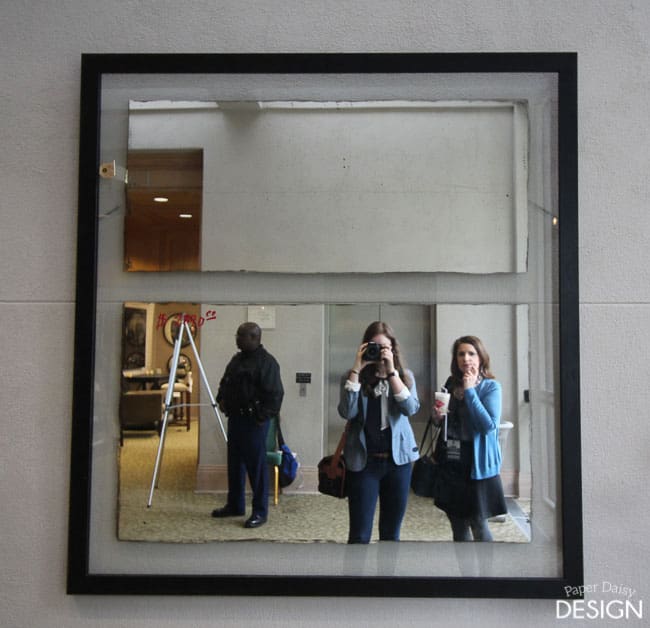 I'm obviously in deep thinking mode here. I was so totally absorbed with trying to figure out how I could DIY this gorgeous modern mirror I didn't realize she was taking a photo.
I could have easily said, "Yes, please" to any of these antique rugs.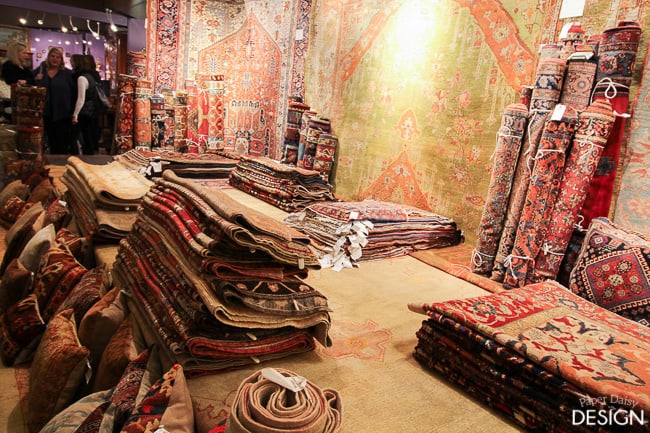 Now for the fun part.  StyleBluePrint is giving away a David Yurman sterling silver 10x8mm oval onyx bangle, $495 retail as part of a promotion for their new StyleBlueprint App!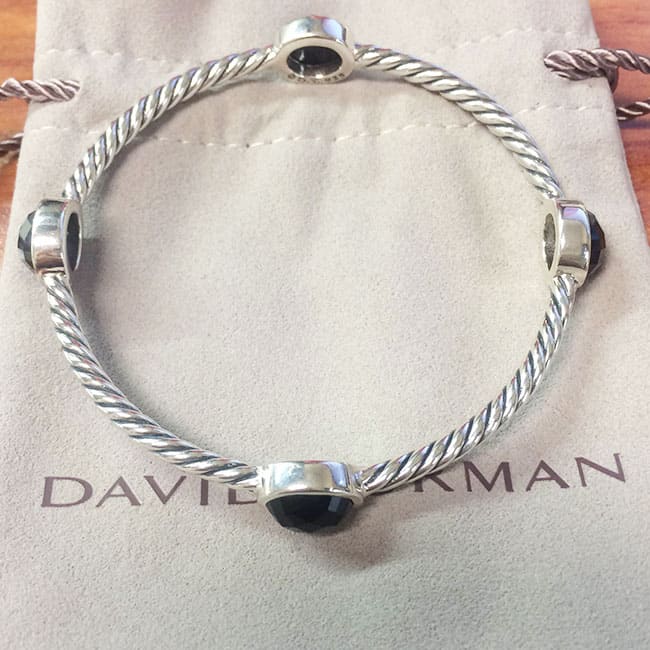 The SB App puts StyleBlueprint, the south's premier digital lifestyle publication, at your fingertips. Find the best local shops, restaurants and services in the south with the SB Guide. Discover new businesses by searching Categories, such as Fashion, Restaurant and Home, or sort by Neighborhoods.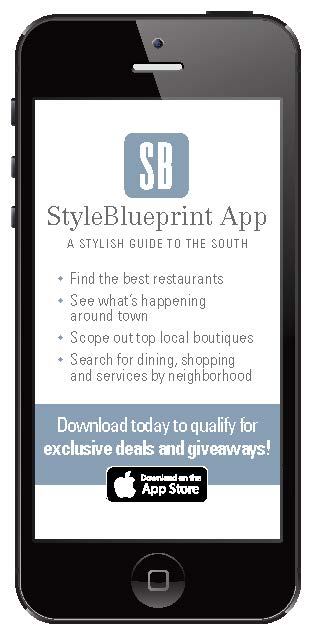 You can download the App for FREE at the Apple store HERE or do so in the Giveaway entry below.
Good Luck! If you live near Birmingham, you definitely should consider attending the event next year. It was a lovely way to spend a day at the Birmingham Botanical Gardens!