Welcome to my 2016 Christmas home tour. We are so happy to celebrate Christmas in this new home we have affectionately named the Trail House Reno. We checked out some Weichert Realtors featured real estate listings however when we found this house, it was perfect for us. It took us a while to find the right one, but we truly love it!!
I hadn't intended to share a complete photo of the front of the house but the crimson maple tree on the side of the house seemed to be totally showing off and had to be shared. Plus, since I finally got round to getting in touch with a roof replacement company to fix some of the missing tiles and the cracks, I felt a lot more confident in showing you guys the front of my house. I don't know why I left it this long, but at least it's all done now! I had even considered moving house and I found a beautiful house that I literally fell in love with. It was in a great area too! click here to check it out.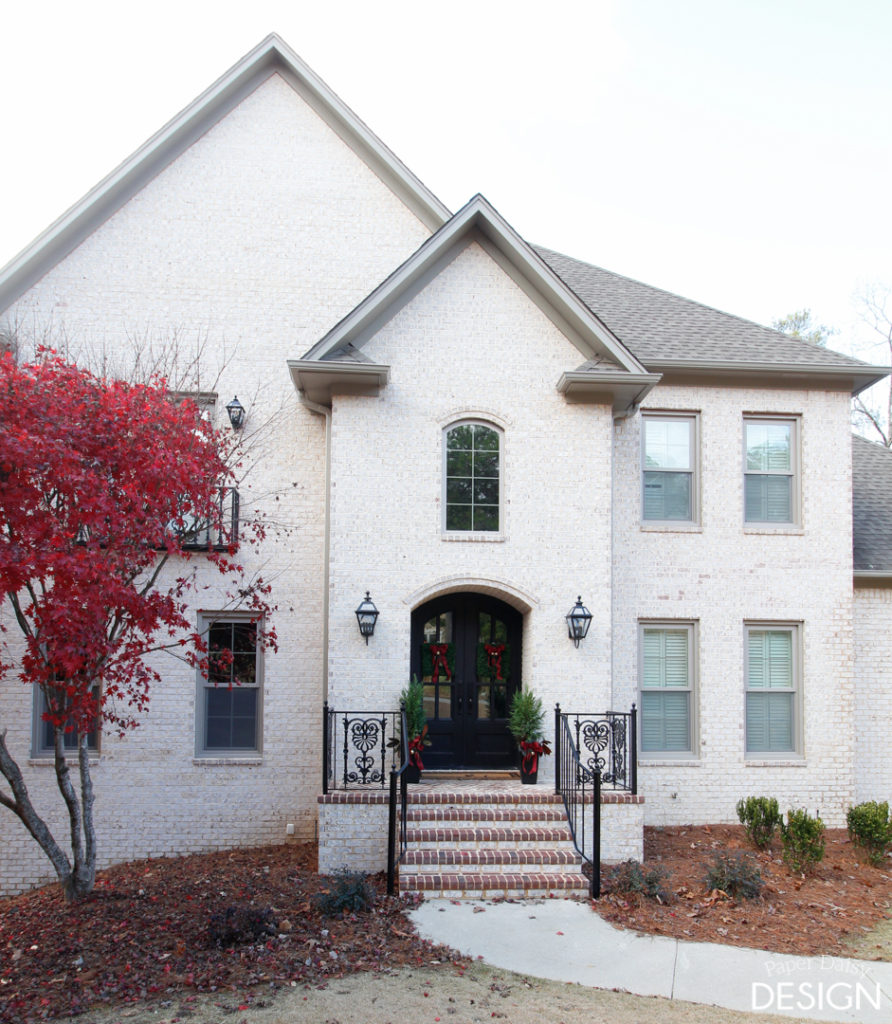 While we have made great strides since purchasing this house in the spring but we still have a few little pesky details to wrap up and projects to finish.
Regardless, it is finally starting to feel like home and we are so thankful for it. We hope to turn this huge undertaking or burden as some might see it into a place to bless those we love and care about.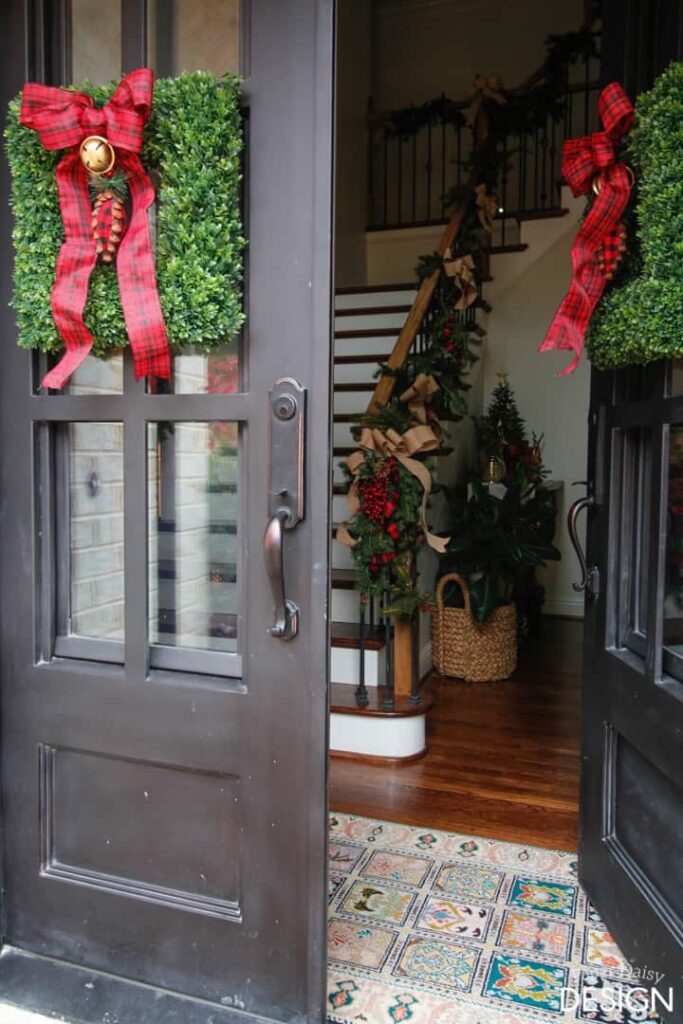 If I am being totally honest, I've been letting the little details of the unfinishedness of the house get to me. But I'm setting those worries aside and inviting you in. I'm not going to list the little details of every room that aren't quite right as I am so often inclined to do.
But today I'm setting those worries aside and inviting you in. I'm not going to list the little details of every room that aren't quite right as I am so often inclined to do.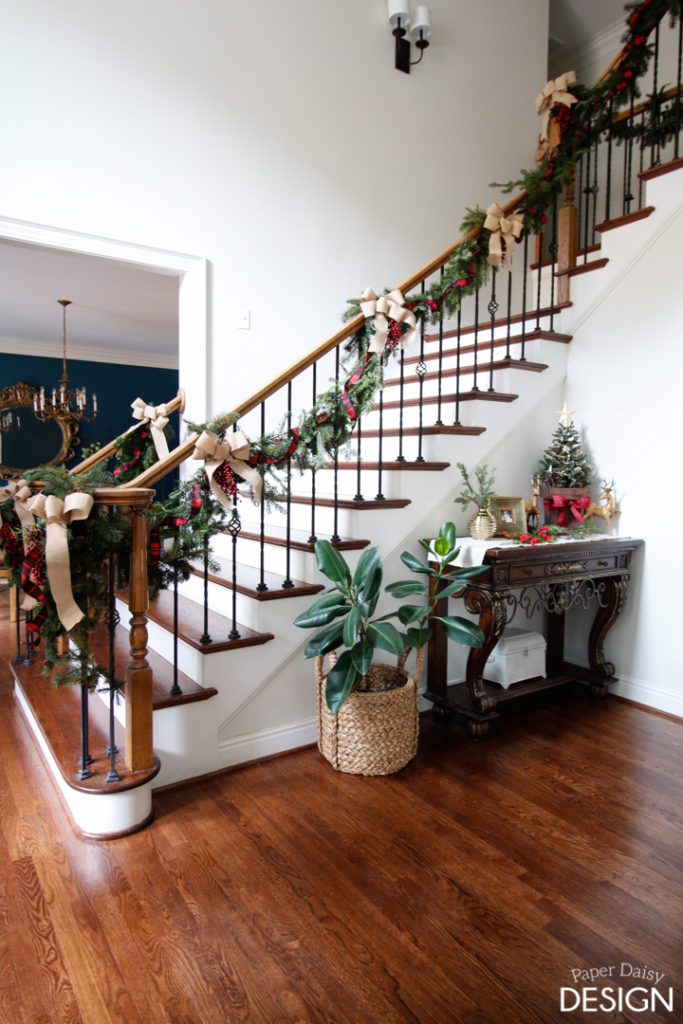 I have been allowing those many imperfections and unfinished projects to steal my joy to not fully appreciate the blessing of this home and the gift God has given us with the ability with hardworking hands and drive to give this home new life.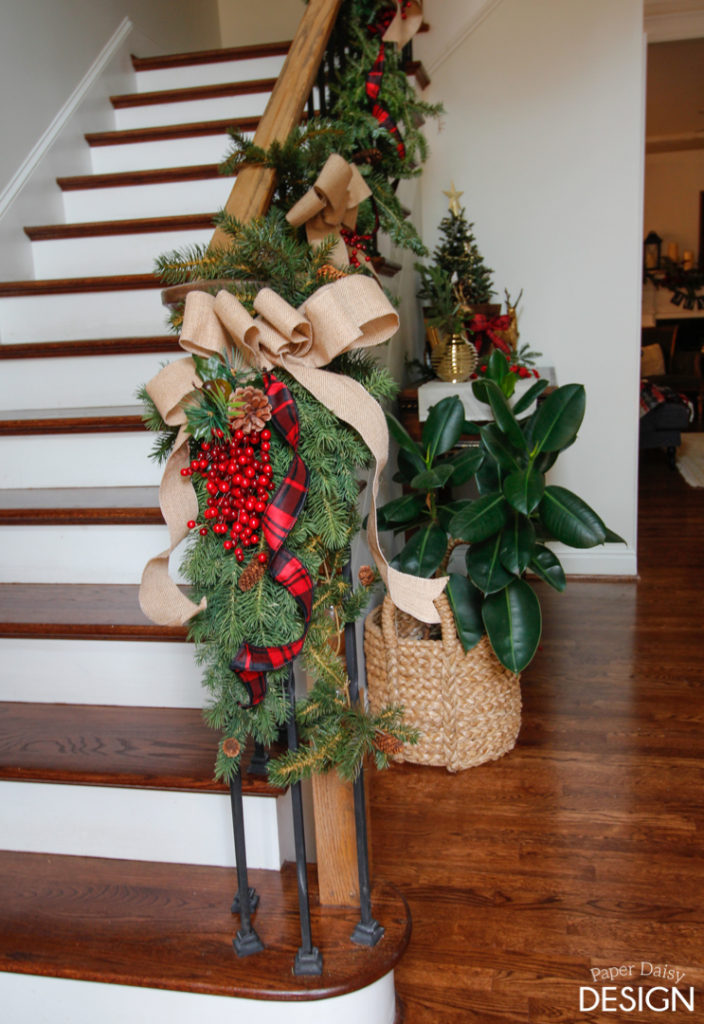 Thankfully, I was given this little nudge to reset my thoughts last weekend with a timely sermon series at our church focusing on "A Perfect* Christmas." (Notice the little astricks.)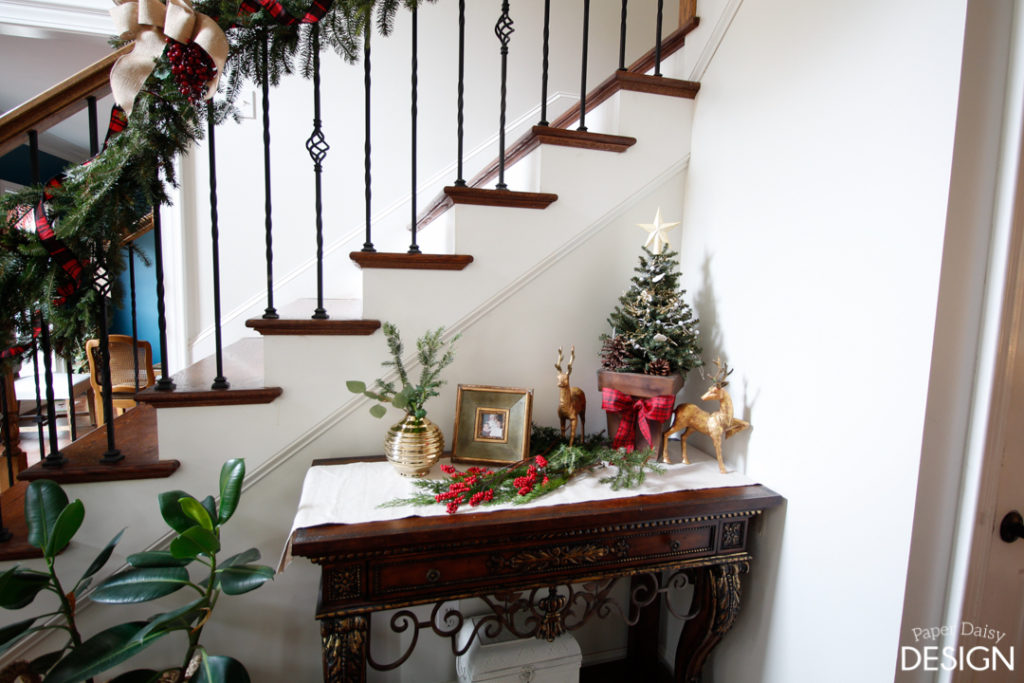 The Christmas story is full of imperfections and yet, it is all part of God's plan to bring us the most perfect gift of all.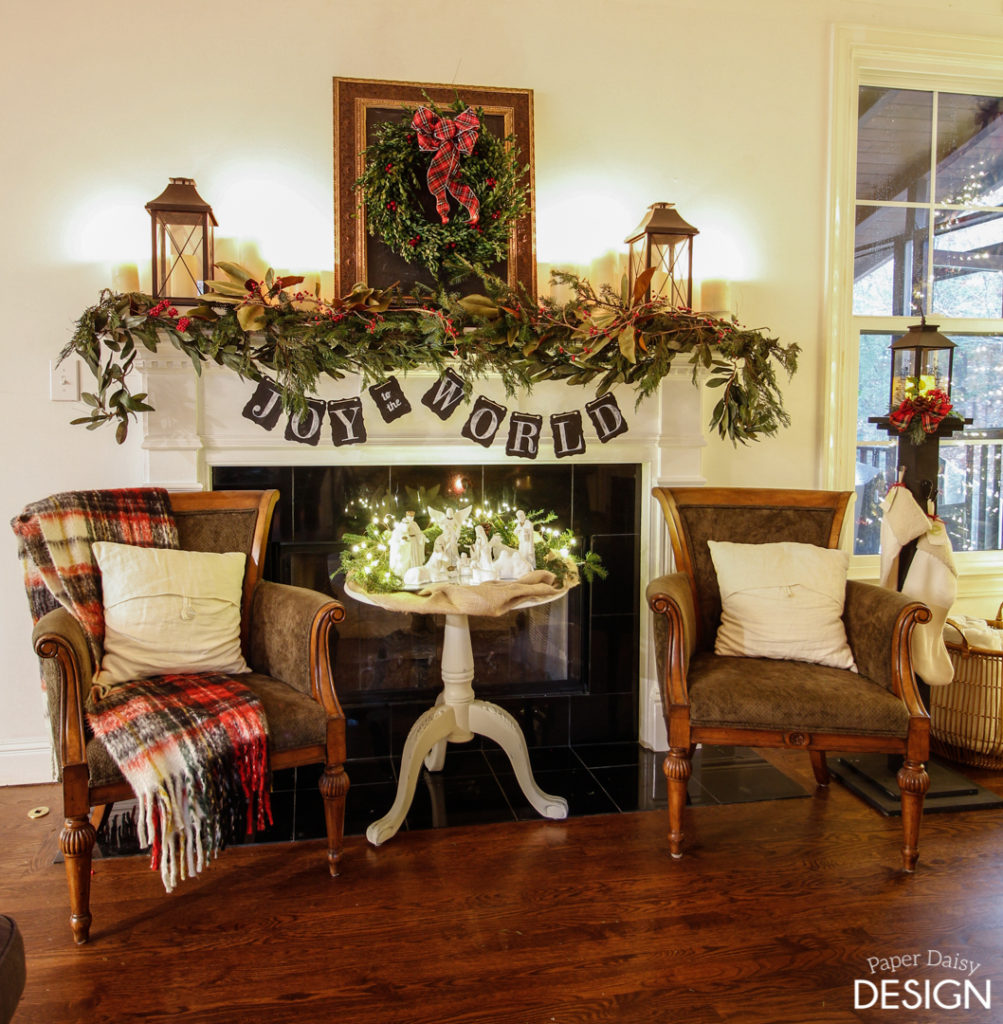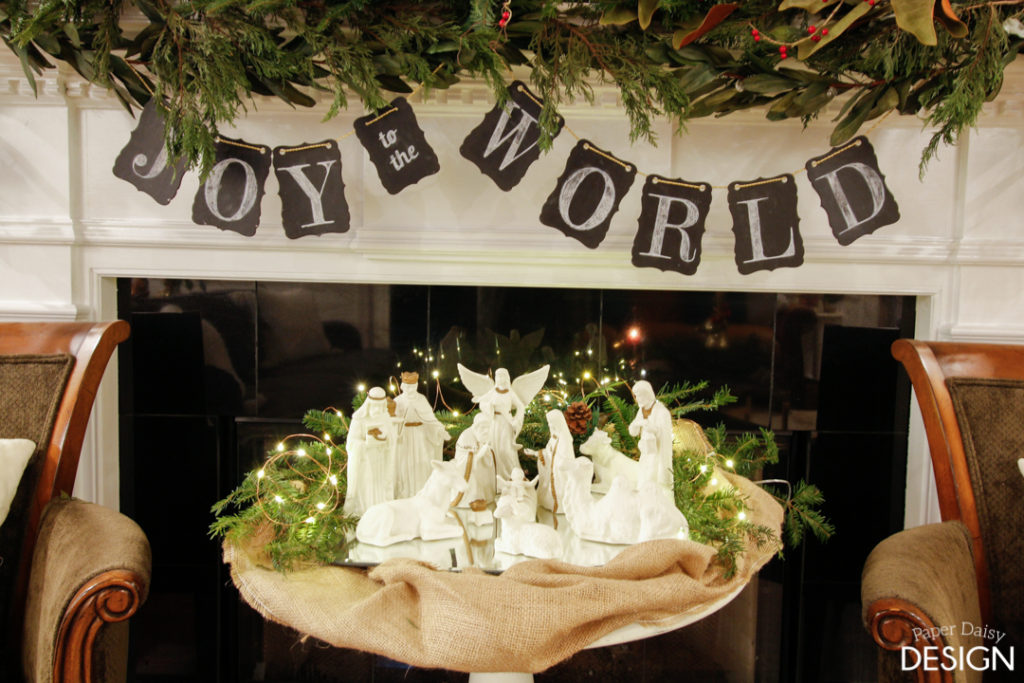 So with that in mind, I share my home with you. Imperfect as it is. Because out of the imperfect God can do great things.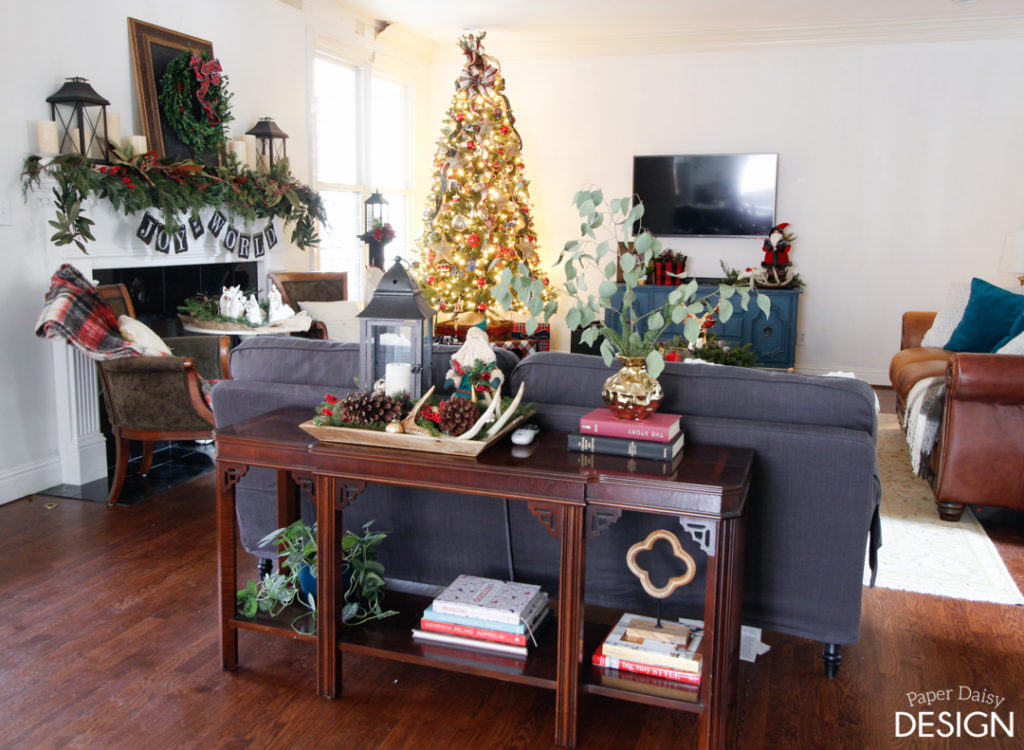 Recently a friend came over and commented several times, how warm and welcoming our house has become. And that my friends, is the most wonderful compliment. It may not be perfect, but it's becoming our home.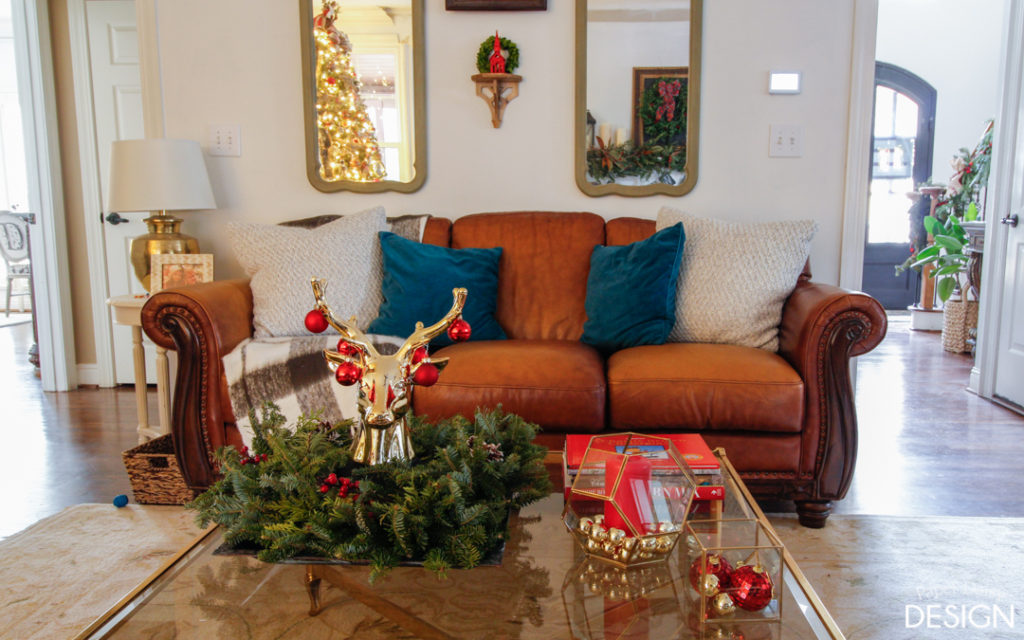 There will be a time when all the major renovations are complete and I can relaxt a little and really focus on decorating rooms the way I envision them.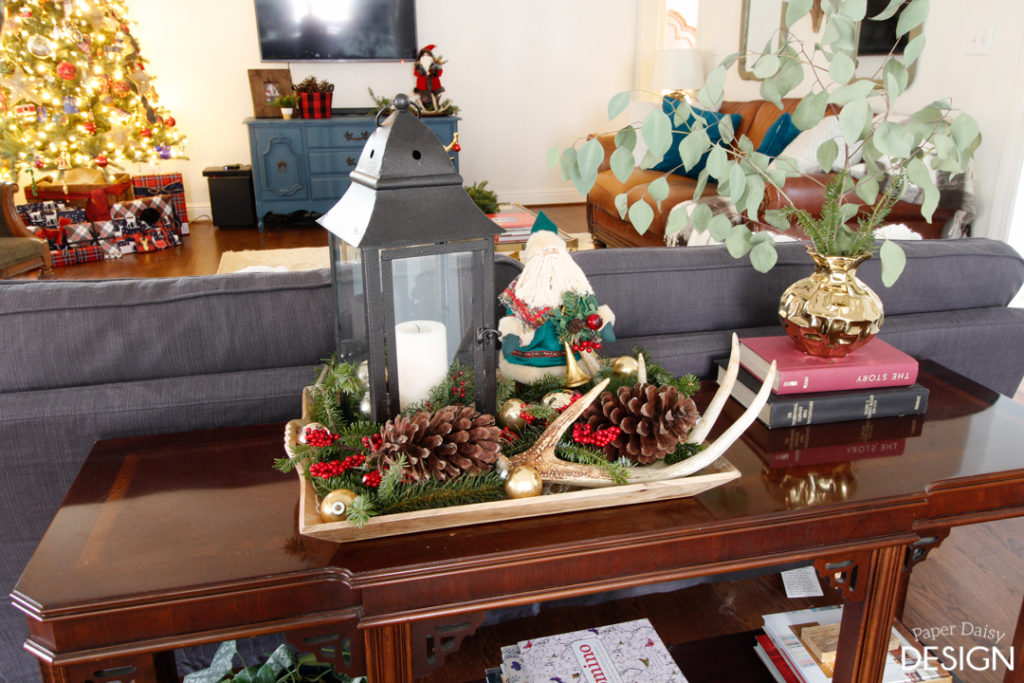 But, I kind of feel like our disjointed, mismatched living room feels a little more cohesive when it's filled with bits of Christmas.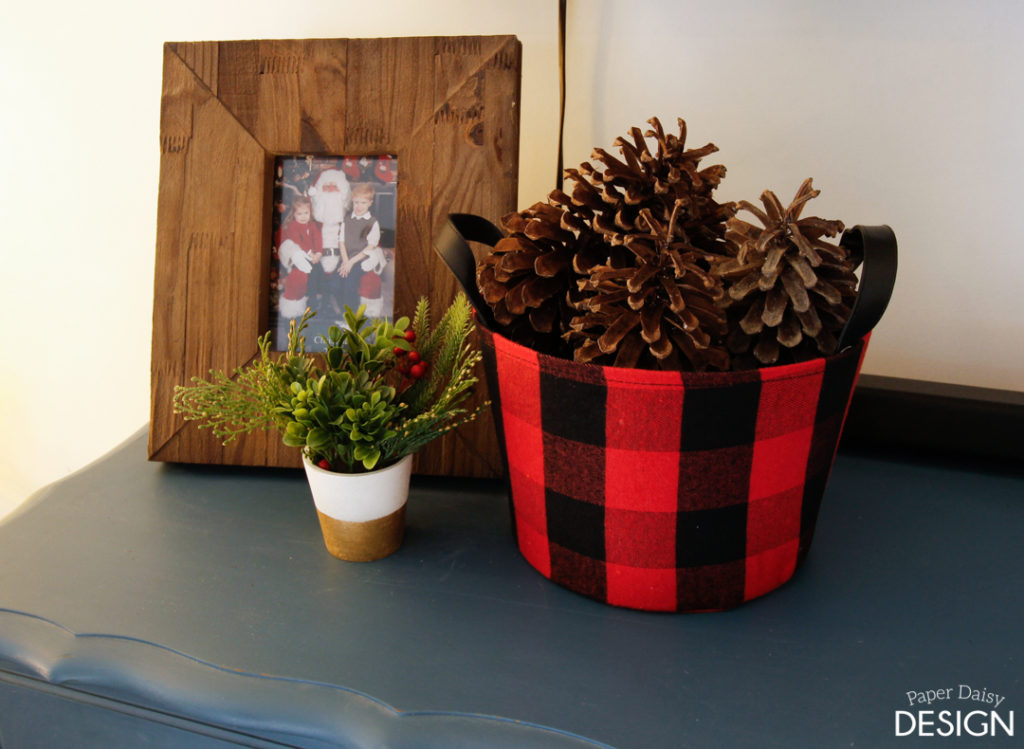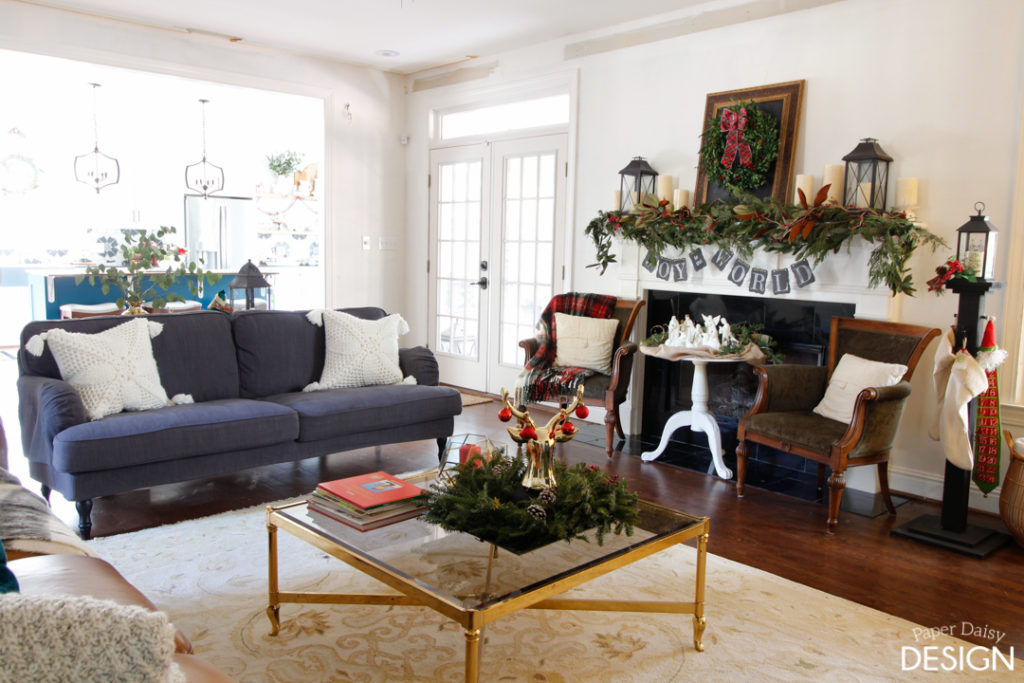 I guess you might have noticed, but this year I finally made a return to traditional Christmas colors, pulling out ornaments and decor I hadn't used in years. I also added a touch of plaid just about everywhere.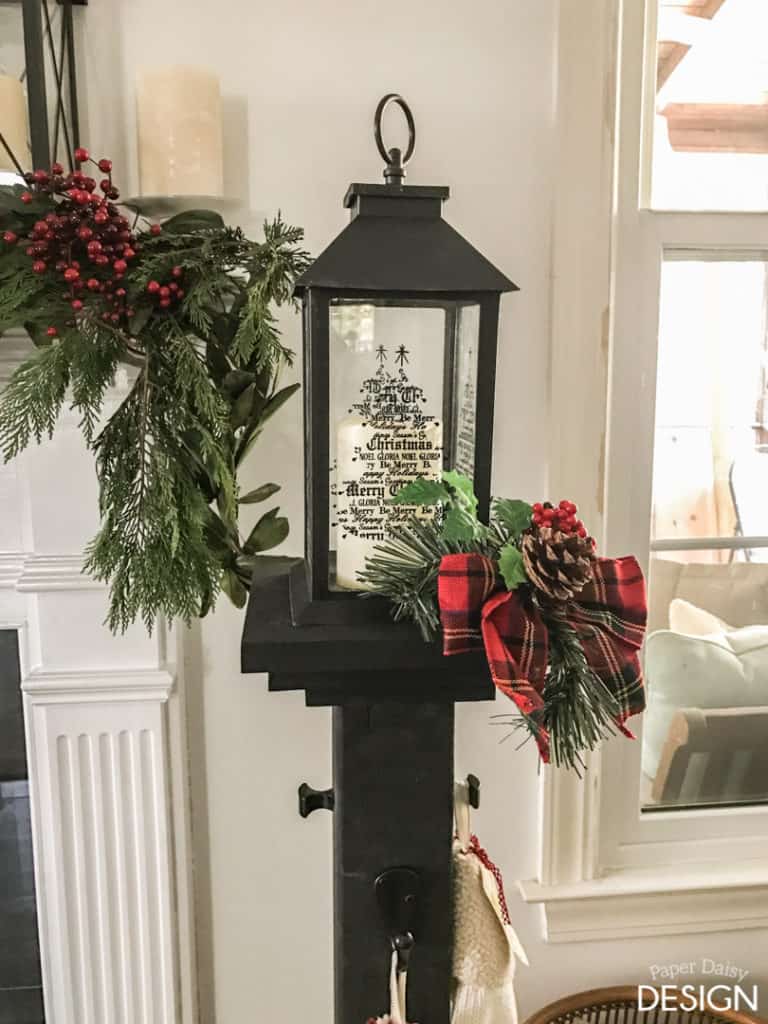 I felt like the black and white of the kitchen was the perfect backdrop for a more traditional color palette. (Last year I used a Gleaming Gold and Teal theme and it was beautiful, you can see it here.)
Speaking of the kitchen, this is a new, expanded view of the kitchen I've never shared before.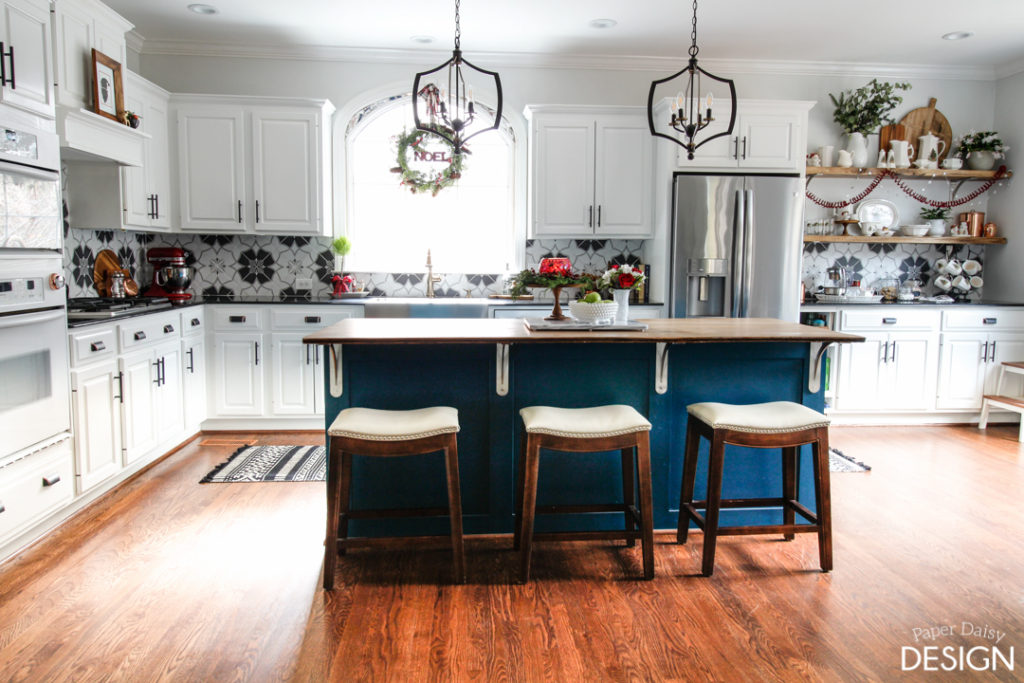 I have not shared the open shelving side yet because I was waiting for the new window to come in and do a complete reveal.
But, waiting is so overrated. Right?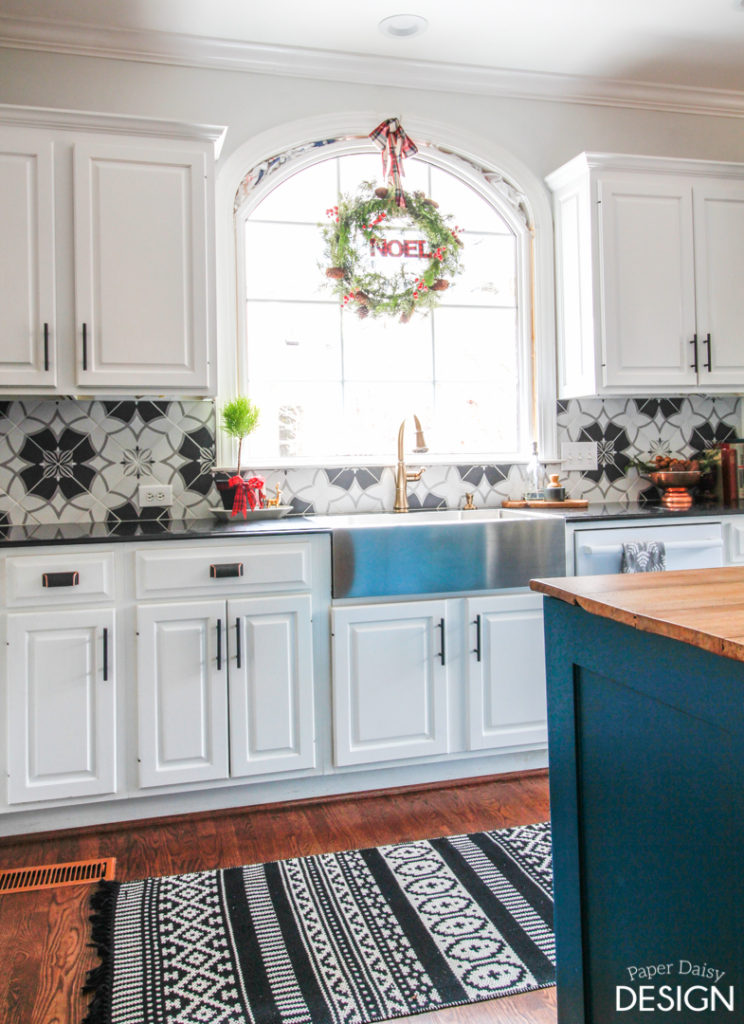 Because if you put a bow on it and hang a wreath, I don't think you will even notice that the gaps in the mismeasured window are stuffed and covered in Tyvek. 😉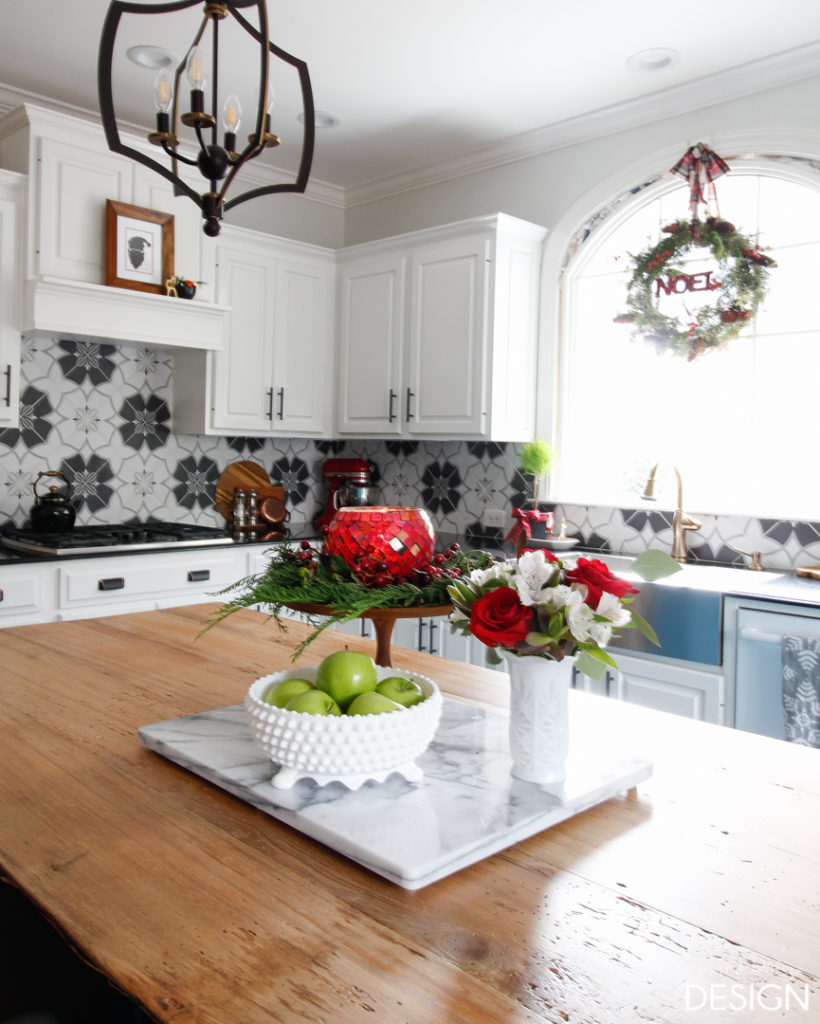 I created this cute little printable for my kitchen, but I'm sharing it with you too!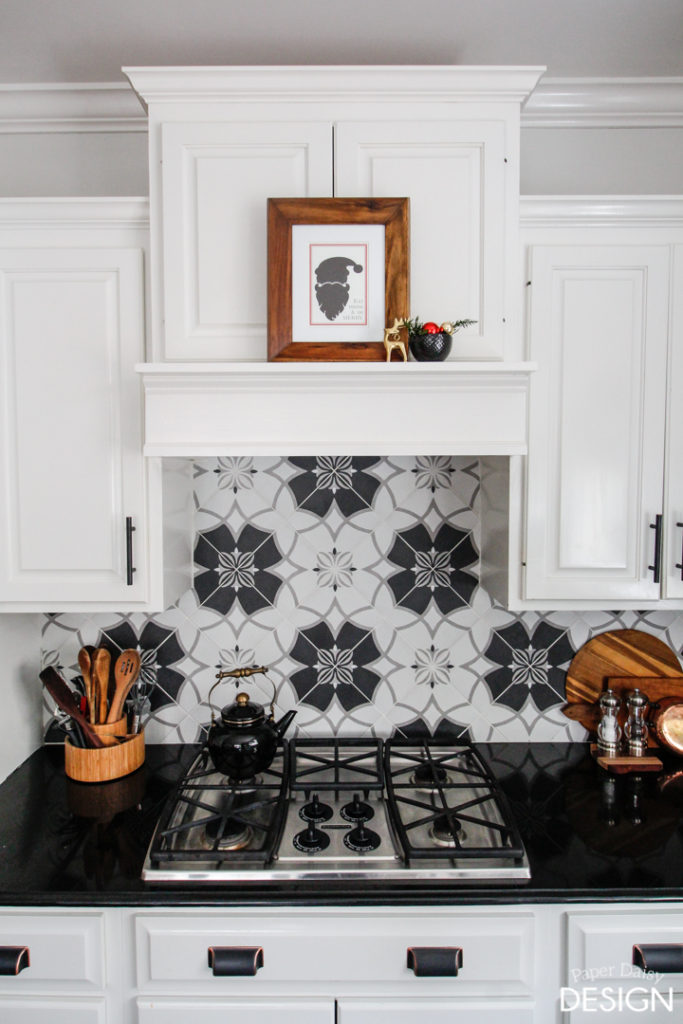 Because things are so much better when they are shared. Here's a link to that post to download your own.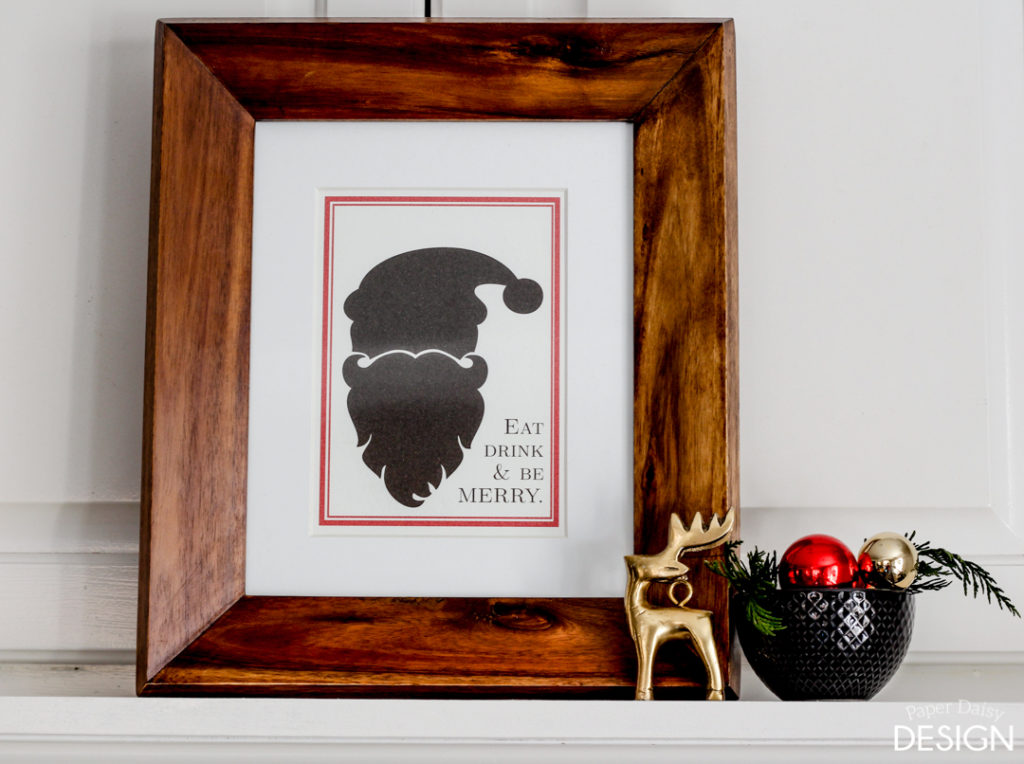 The days were so cloudy and rainy recently there wasn't enough light to photograph the tour. My poor family had to wait nearly a whole week to enjoy the yummy cookies and brownies I made.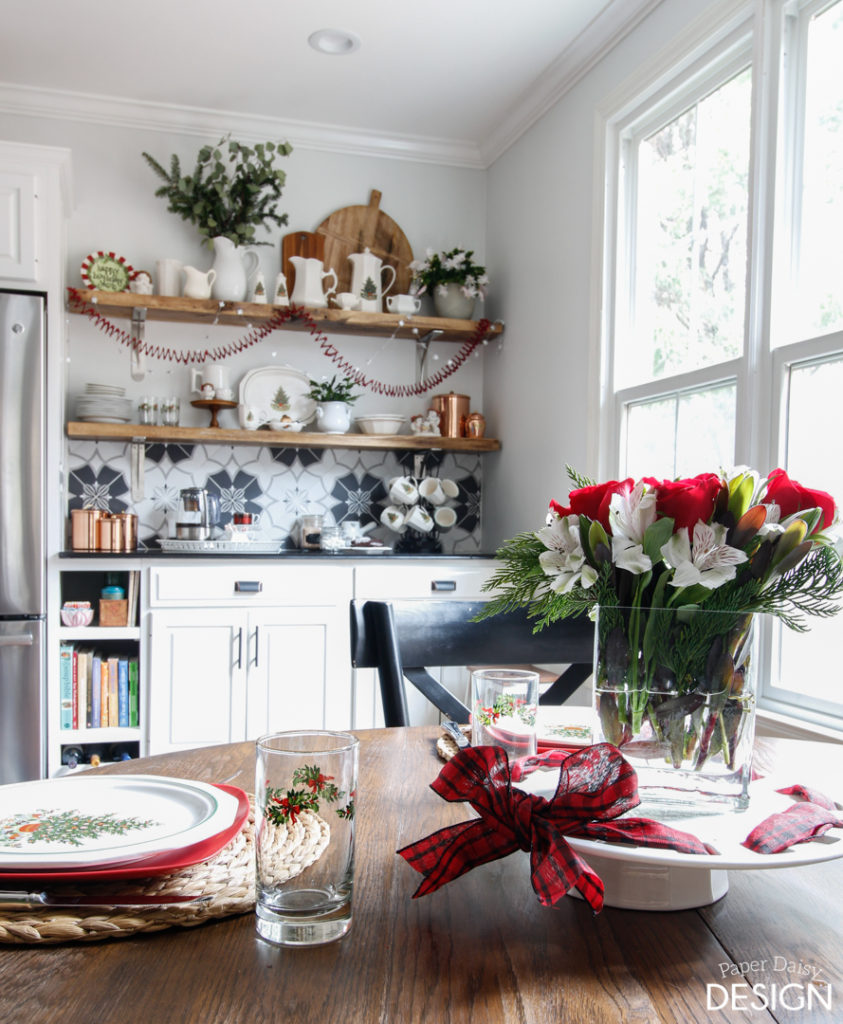 But, it's hard to say the rainy, cloudy weather was imperfect. It actually was a welcome reprieve. We need all the rain we could get after a record drought in Alabama.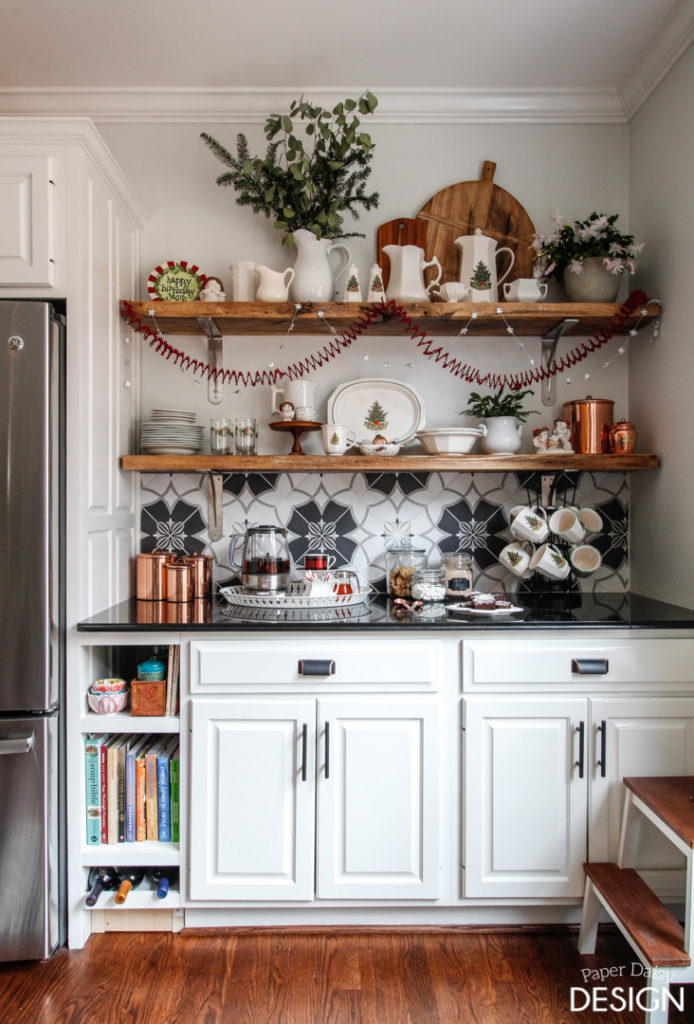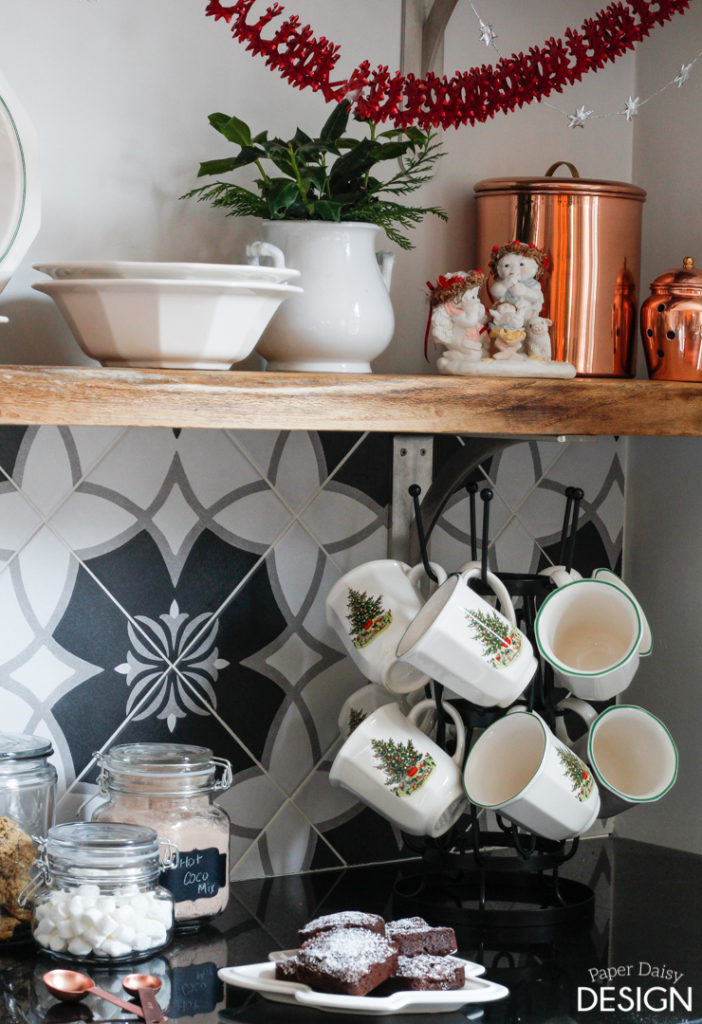 The powder room received a touch of Christmas too.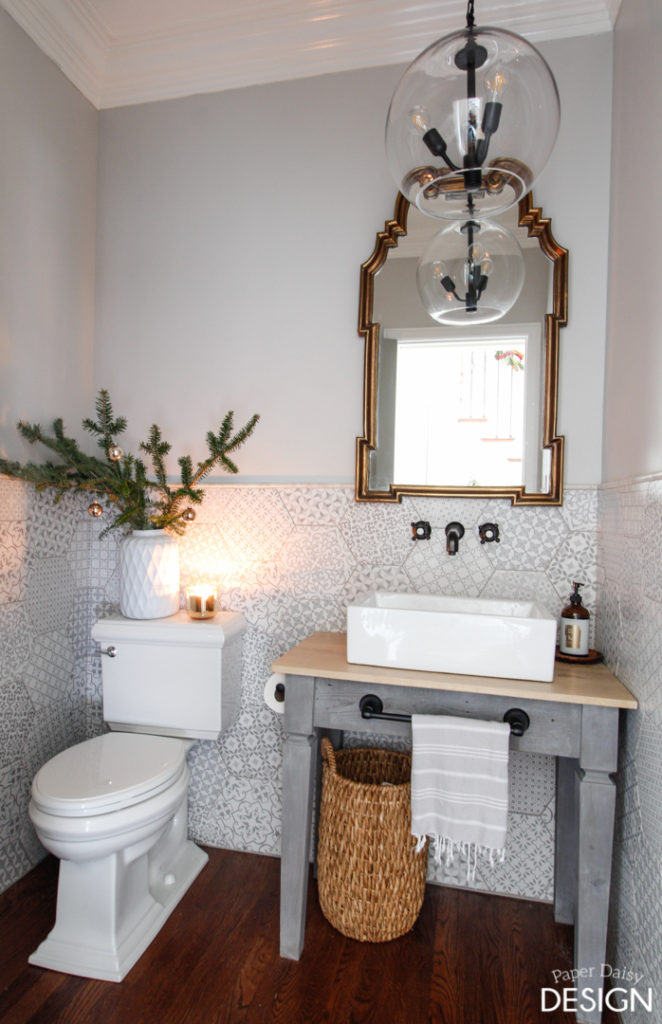 Simple, cozy touches are a welcome addition and don't require much more than a bit of greenery and a candle.
And our last stop of the tour is our bedroom. It is another new room to share with you today.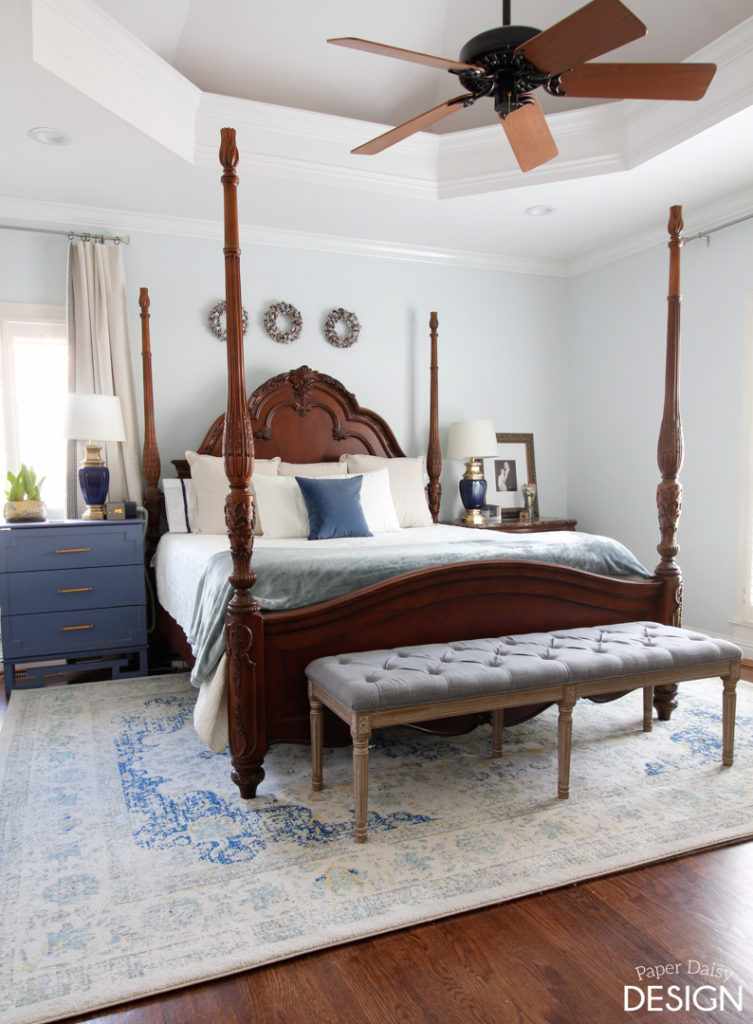 Our master bedroom was finally cleared of all the spillover tools and materials from the bathroom renovation.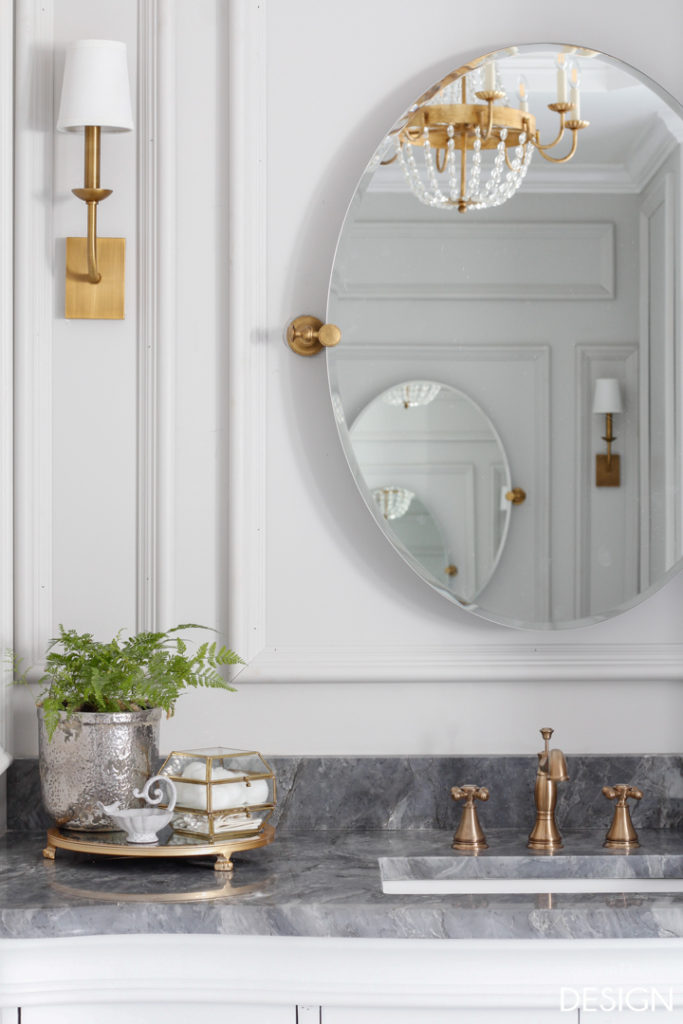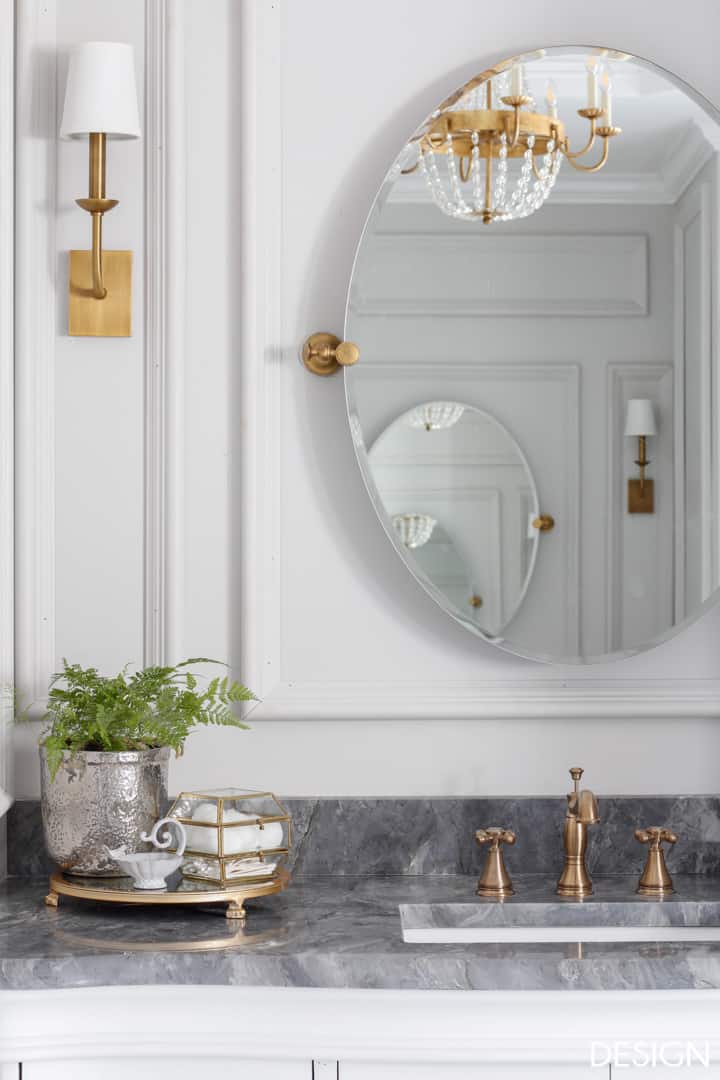 If you want to see more of the bathroom transformation, you can click here.
This is our garage door which also leads to our workshop area. It seemed fitting to design and build a wooden wreath to adorn the door.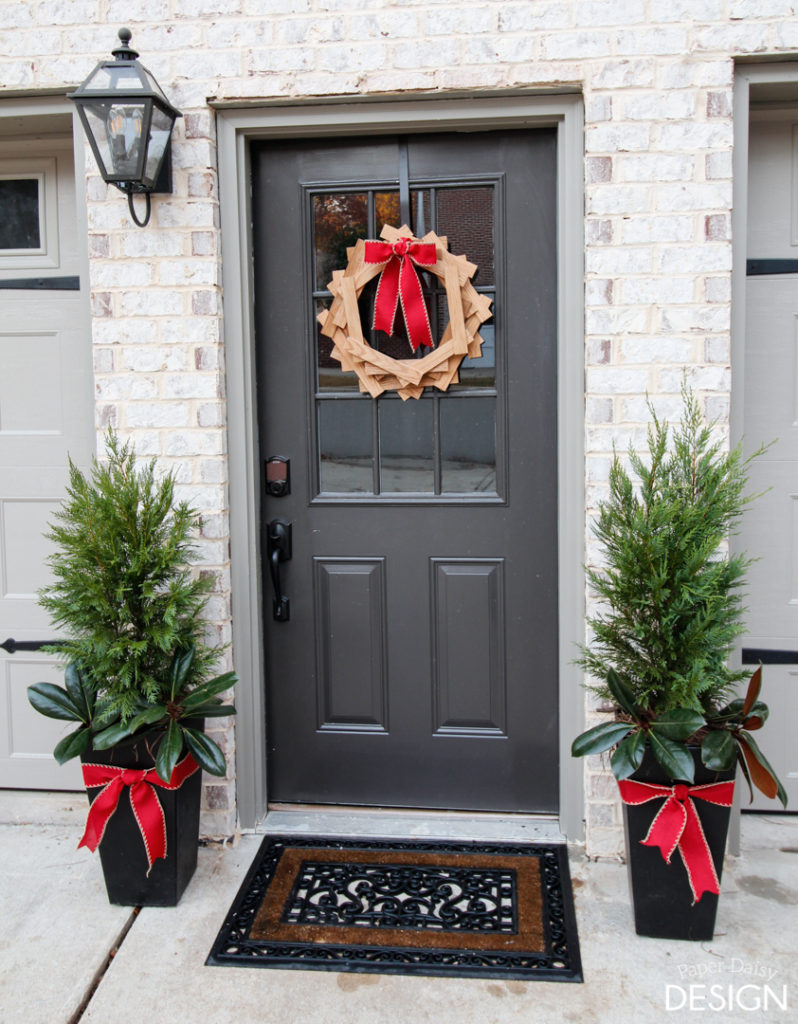 I am currently hosting an awesome tool giveaway with
Ryobi Powertools. $300 worth of Tools of your choice!!
Click here for more details and to enter.
Thank you for touring my Christmas home.
Decorating for Christmas, despite what you see in magazines or Home Tours, shouldn't be about making your home look perfect. It's about creating an inviting, welcoming place filled with a little extra joy to share with your friends and family.
Want a bit more Christmas inspiration? I've teamed up with other fantastic bloggers, whose homes are more perfectly decorated than mine. I'm sure you will be inspired. Thanks to Sonya, At Home with the Barkers for organizing our tour!!
Christmas Tour Participants:
I am also joining the Holiday House Walk 2016 Hosted by Jennifer Rizzo.
Click the image below.
Merry Christmas!