Today, as promised, I'm sharing this cute little printable I created for my Christmas kitchen.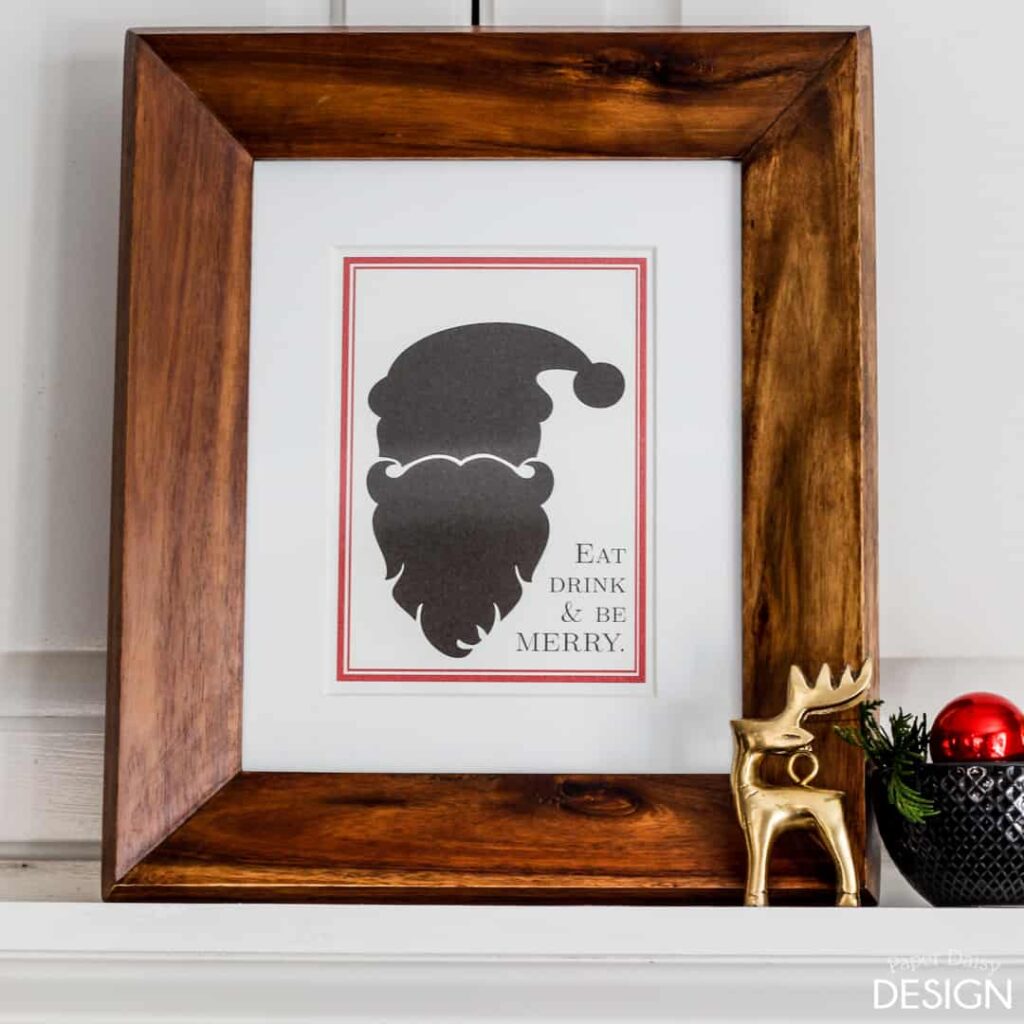 I love the sentiment, "Eat, Drink and Be Merry." and who can resist a sweet Santa with a curly mustache?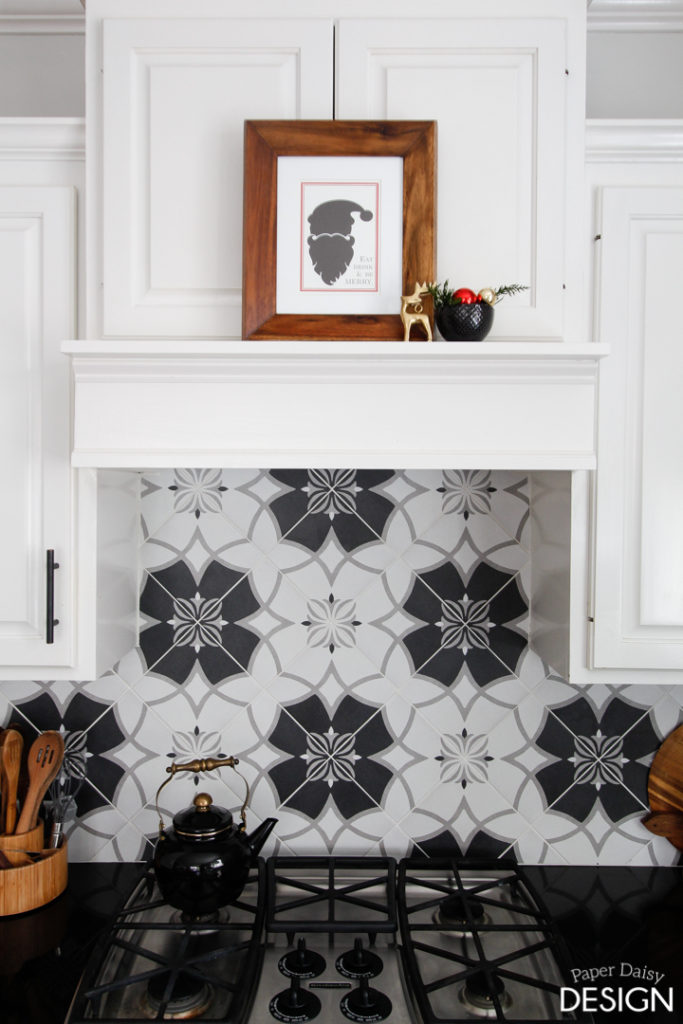 While I designed this printable with my black and white kitchen in mind, the simplicity of the design makes it extremely versatile.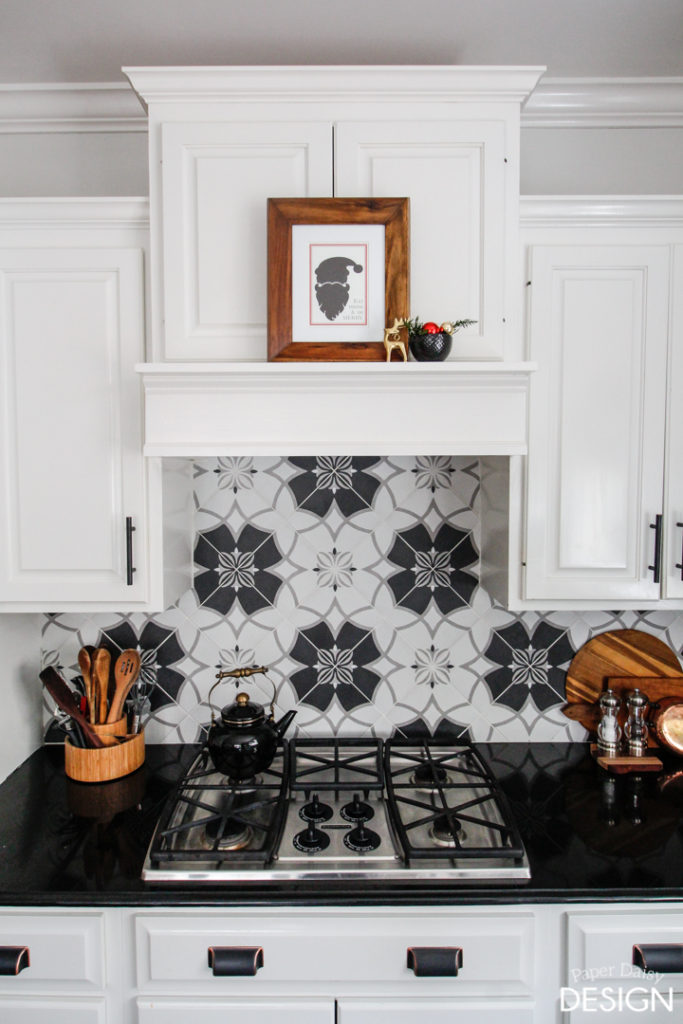 If you'd like to tour the rest of my home all decked out for Christmas and learn more about how I am embracing the imperfectness of my home particularly this Christmas you can click here.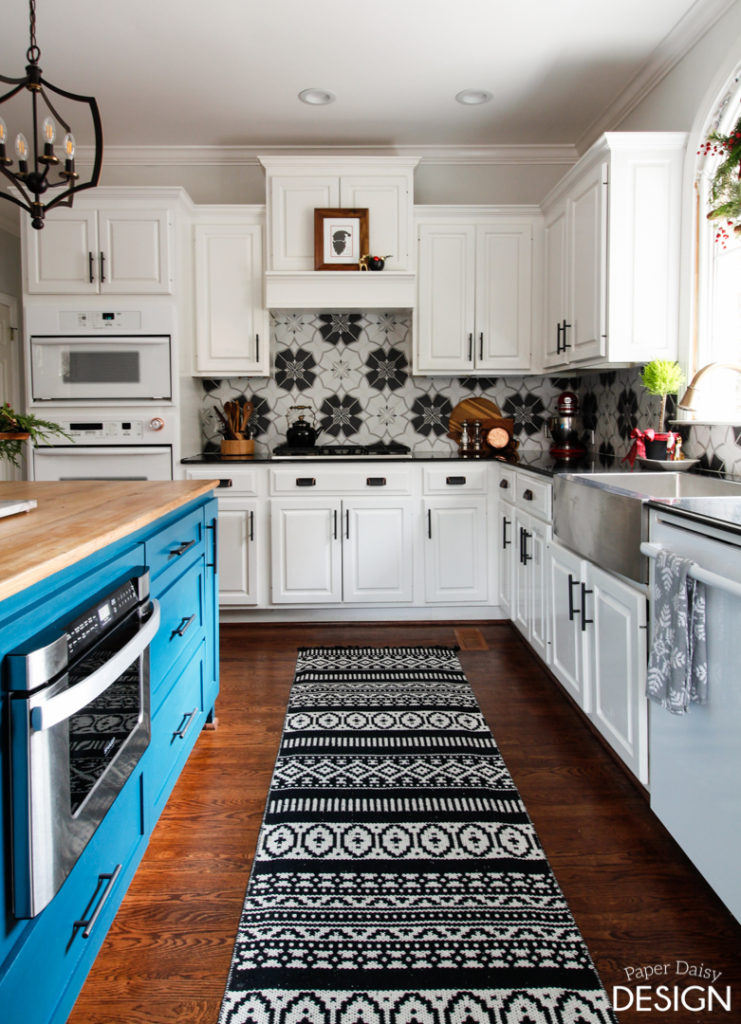 While this is my present to you this Christmas, I would invite you to follow me on Instagram, Pinterest, Facebook or subscribe via email to never miss a post.
Click here to download from Dropbox. The art is set to print on an 81/2 x11 paper with cropping for a 5×7 frame or matte.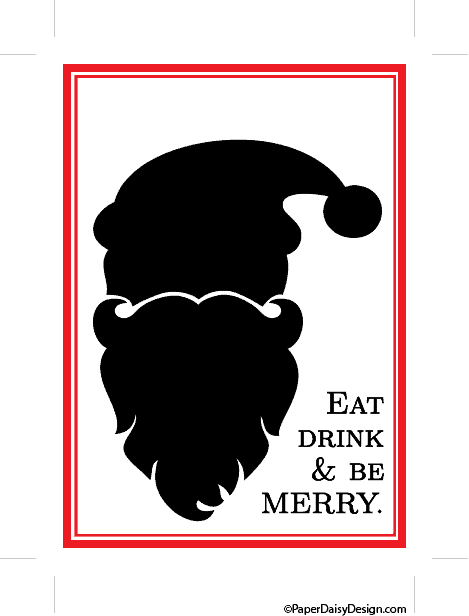 Merry Christmas Friends! Eat, drink and be merry!
Be sure to Pin it for others to enjoy too!