Just wanted to pop in and wish you all a very Merry Christmas from our little family to yours! I am sorry with the hustle and bustle of the holiday it's been pretty silent here on the blog.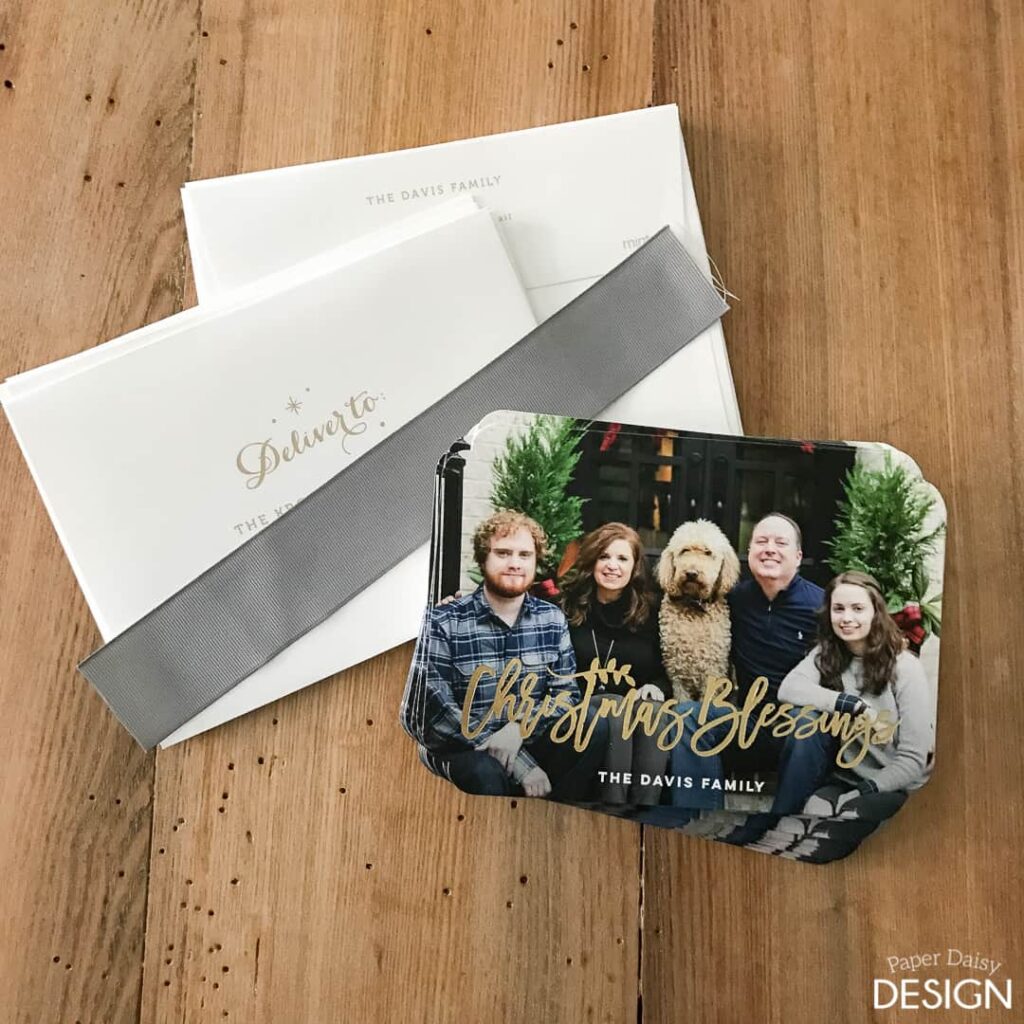 I have been up to the usual preparations, like sending out Christmas cards, decorating and shopping, but we have also been busy going down a punch list of smaller projects for the house.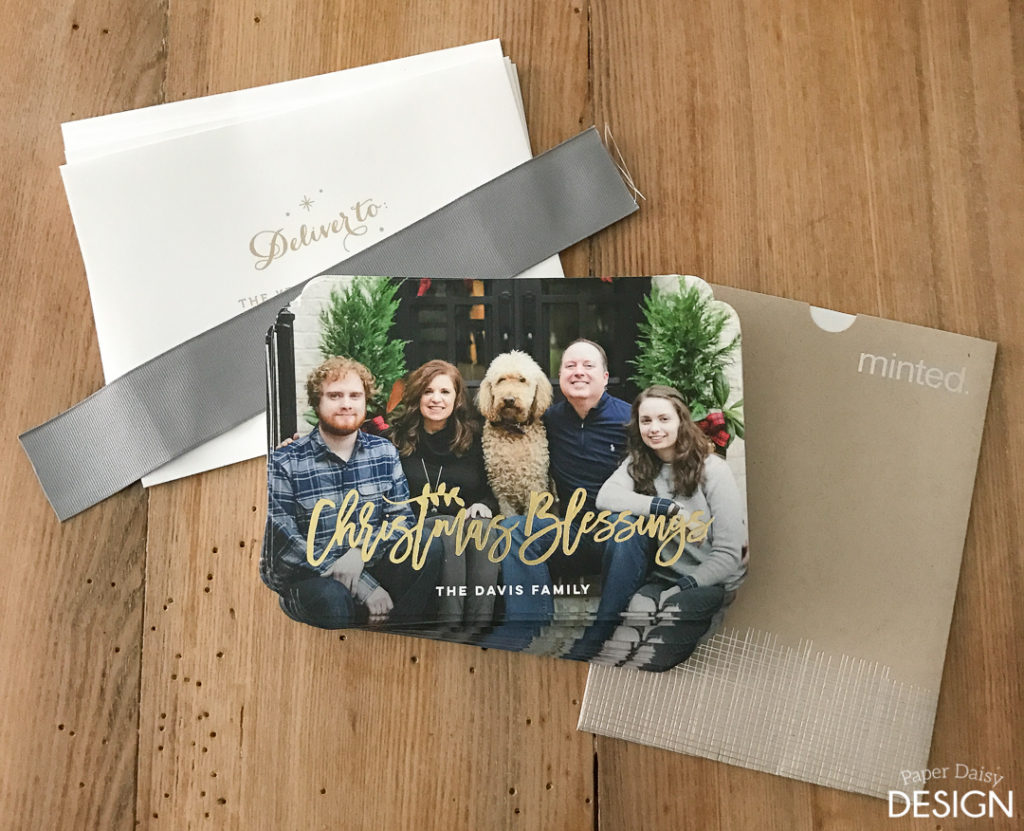 **I was gifted these cards from Minted.com
All thoughts and opinions are my own.
With all we had going on, choosing Minted again this year for our Christmas cards was easy. The designs and customization options are just stunning!  And did you know they will address them for you for FREE?
All you have to do is upload an Excell type file and it's done! You can even order customized stamps.  If you didn't have time to send Christmas cards, I love receiving New Year's cards just as much!  So it's not too late.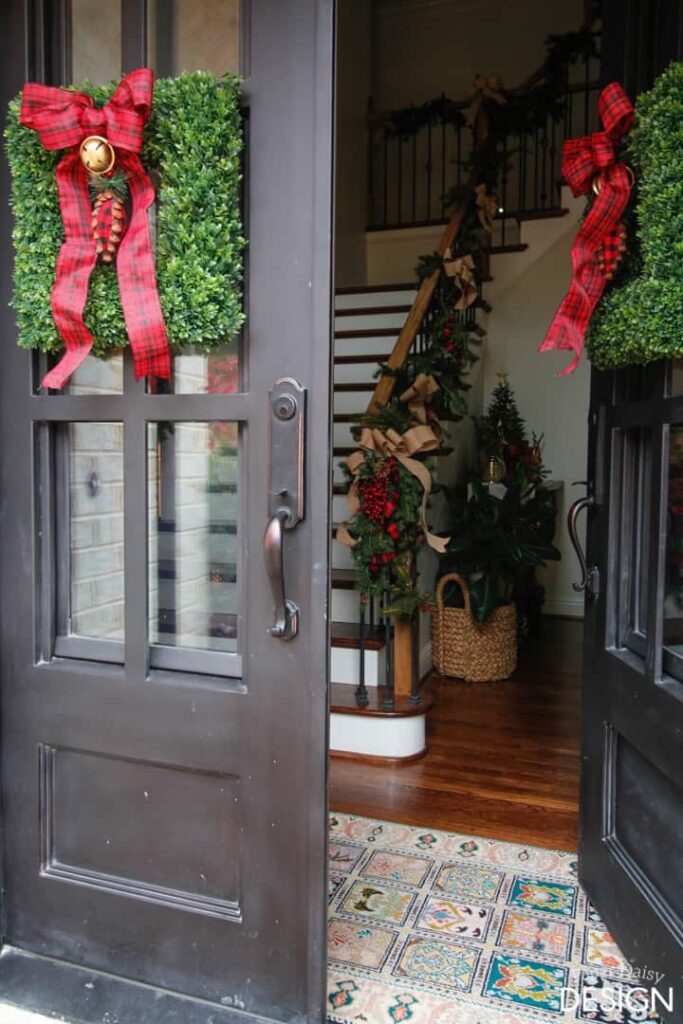 If you caught the Holiday Home Tour you might have gathered that there were still quite a few loose ends to tie up before the end of the year. Removing and replacing the light fixture in the foyer was a big undertaking that we have been putting off because it required scaffolding to get up high enough.
If you follow me on Instagram Stories, then you already got a little sneak peek!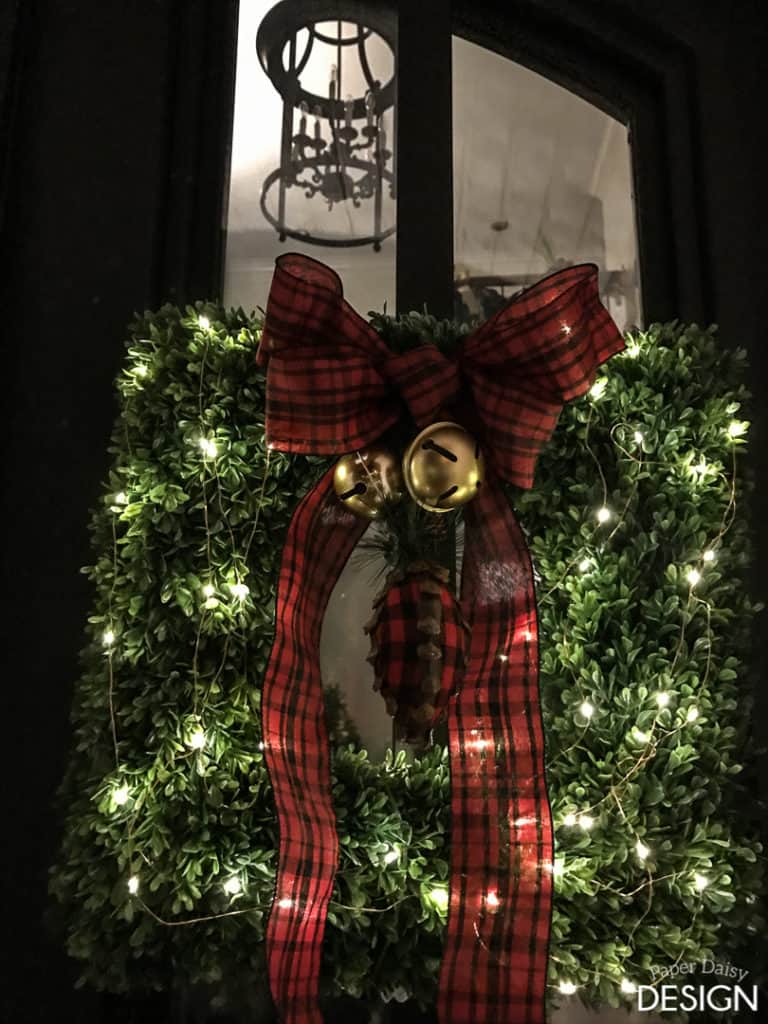 Not to worry if you missed it though, I've got tons of projects and tutorials to share of all that we have been working on and so much more up my little creative sleeve. 😉
This year was filled with many ups and downs, but we are extremely blessed to live in a home we are passionate about renovating and improving.  Hopefully, in the next year, we will have more time to relax and enjoy the fruits of our labor.
I continue to be extremely thankful and grateful that YOU follow along with us on this journey, commenting, supporting and coming back. I hope you are inspired to do great things in your home this coming year!
Wishing you a very Merry Christmas
and every blessing of the New Year!