Now don't get me wrong, I still have quite a strong attachment to the design darling of house plants, the fiddle leaf fig. They are so sculptural, maybe even a bit stately and yet so very hip. The fiddle leaf definitely has held her reign as queen of plants for interiors.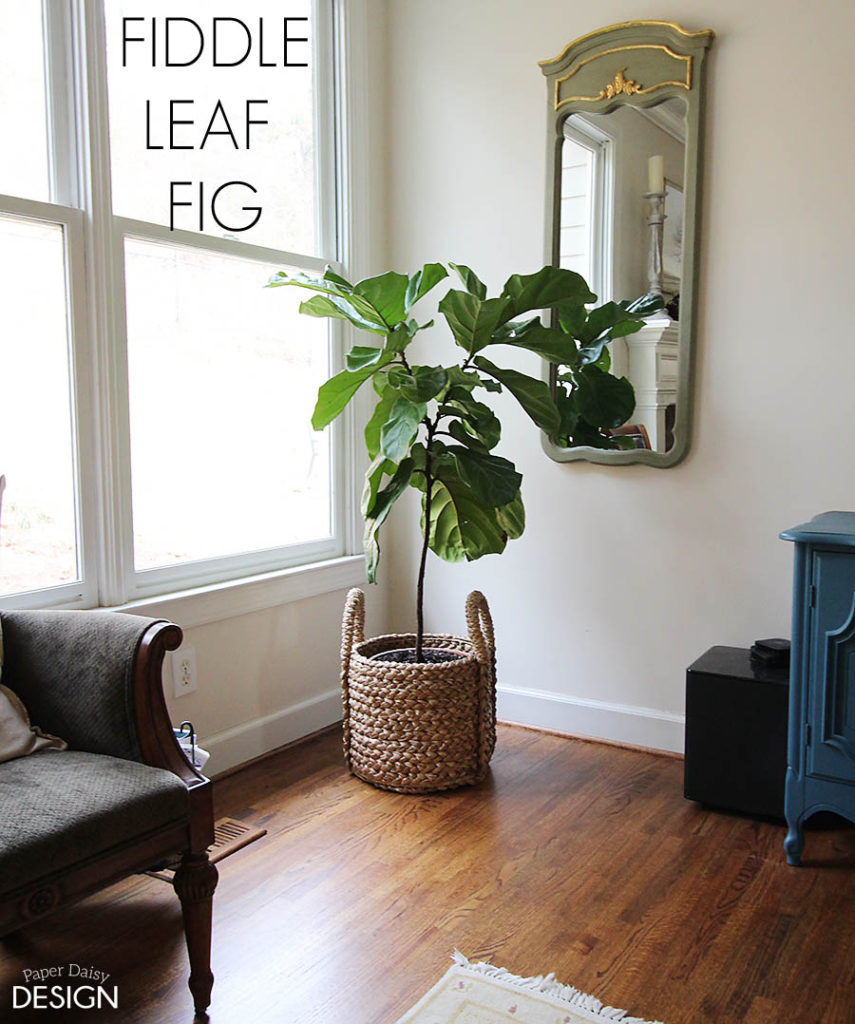 This summer, I picked up a new tropical plant to fill a space in the corner of the patio.
I discovered she has some qualities that rival those of the endearing fiddle leaf fig. I'd like you to meet my new love.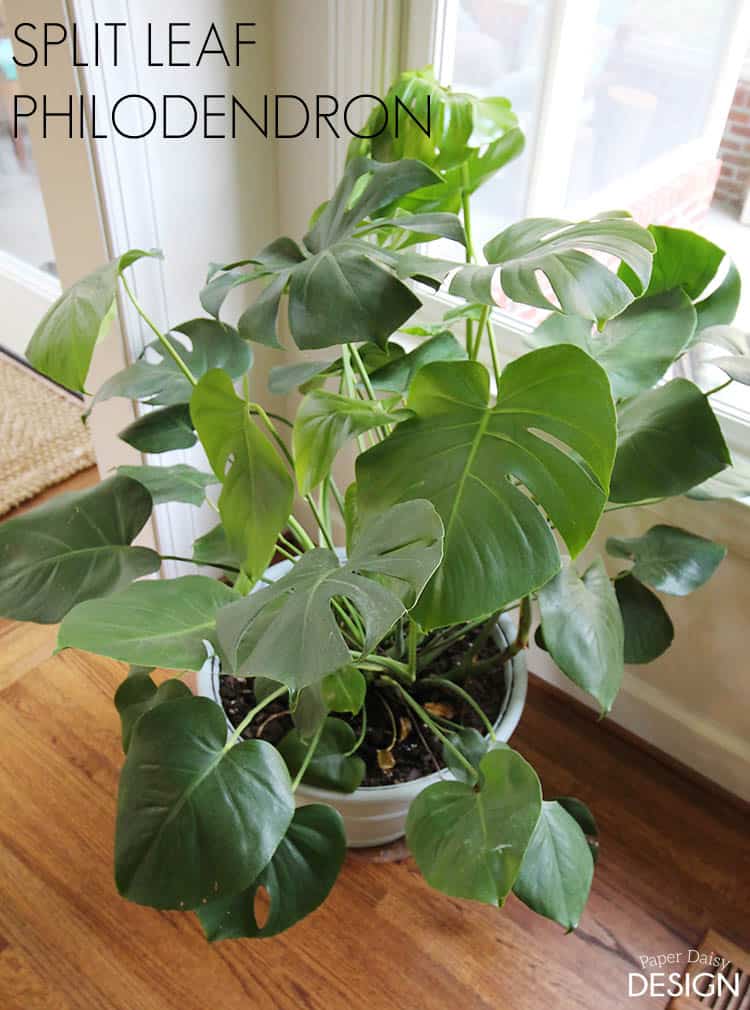 Yes, I realize she looks a little unruly here, inside for the winter. She's definitely less put together than the fig.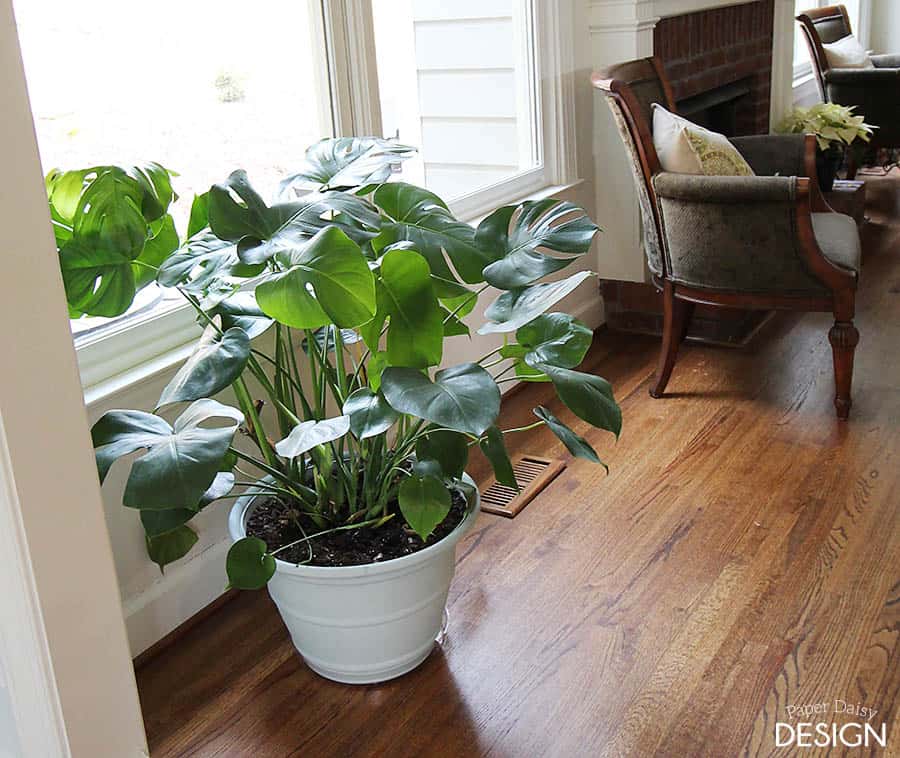 But what she lacks in regal style, she gives in spades when you trim a leaf or two.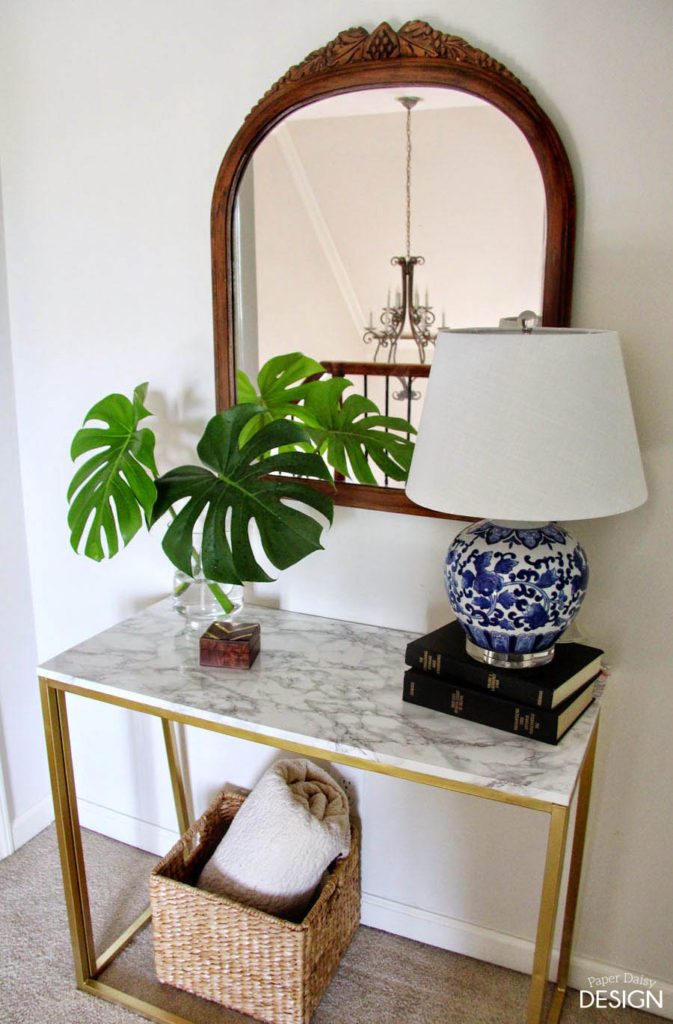 Remember this post I wrote in September about the desk I up-styled into a marble console table?
Don't you just love that tropical touch of the split leaf fronds in the vase? So stylish right?
Here's the thing, when I cut the fronds and put them in the vase I had no idea how long it would last. I honestly thought maybe a few days, maybe a week?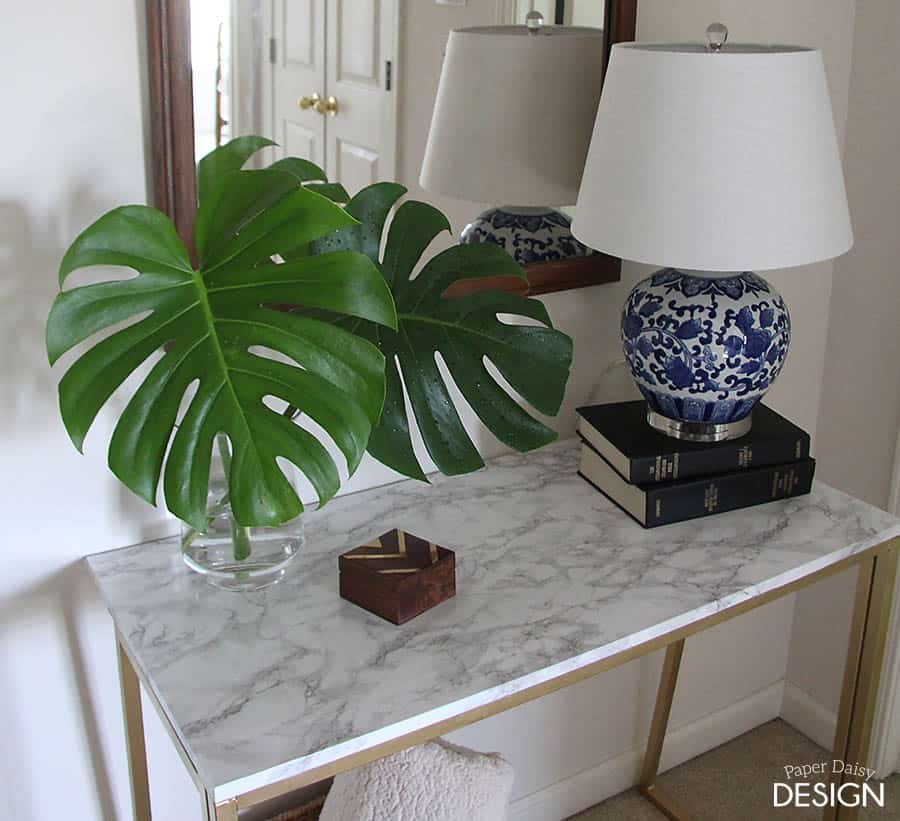 Nope, these striking leaves lasted a full 4 months! Yes, FOUR MONTHS! I could have sworn I was taking photos along the way, as I added seasonal touches next to the vase. I must have only been taking mental photos in my head because I couldn't find them.

I used to look at styled photos with beautiful fronds and think, "That's so impractical, who's got a budget for that?" Boy was I wrong.
Here's a bit more design eye candy to convince you of the virtues of the Split Leaf Philodendron and her generous cuttings.
Unlike the fiddle leaf fig, a split leaf philodendron (Monstera deliciosa) is known to be very easy to grow. Although in defense of the fiddle leaf, I've had no problem with the two I have in my house. I water both of them once a week and keep them next to a window with filtered light. If this is something that you are interested in learning more about how to look after this type of plant then click here.
So what do you think? Willing to give this common tropical plant a chance? I believe she's a plant with fringe benefits. Dare I say the new queen?


Either way, she's earned a place in my heart.