Whew! Last week was definitely one for the record books.  I mentioned in my Early 2015 Goals post that we were going to makeover my master bedroom closet. (It was #4 on the list, so obviously we aren't working in order.)
I must admit the "closet project", which also included finding a solution for the ill-planned placement of the closet doors and split door entry into the master bathroom area, came out even better than I imagined!
We can finally say good bye to these clunky, cumbersome bathroom doors. I've always despised these things, not only from a practical stand point but also, from a design esthetic.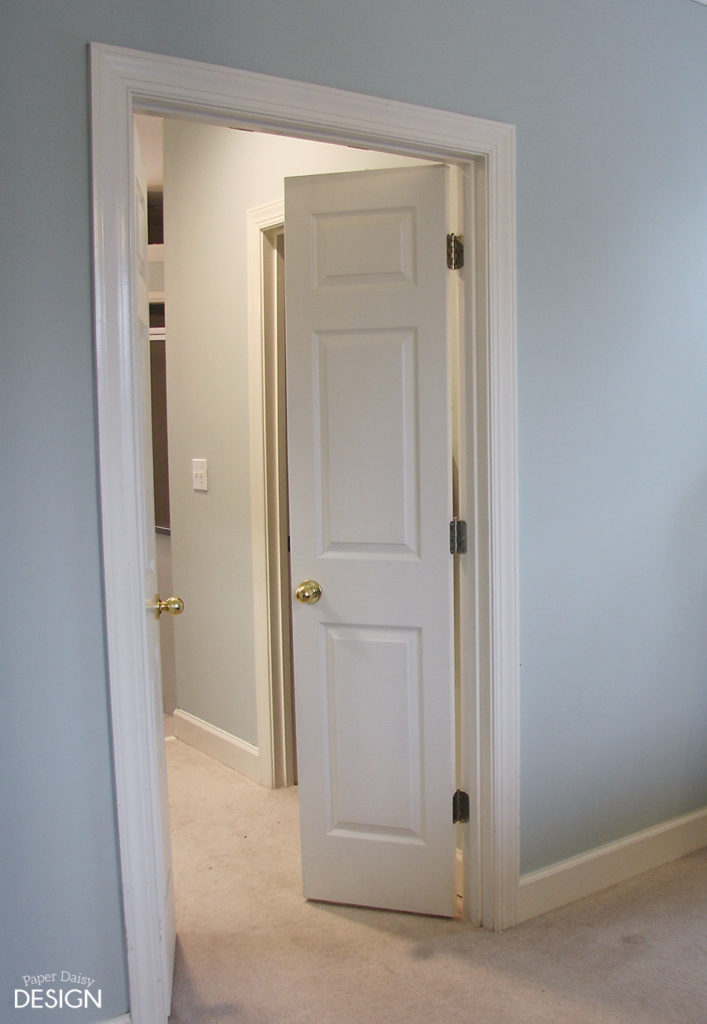 Here's a sneak peek into the new space.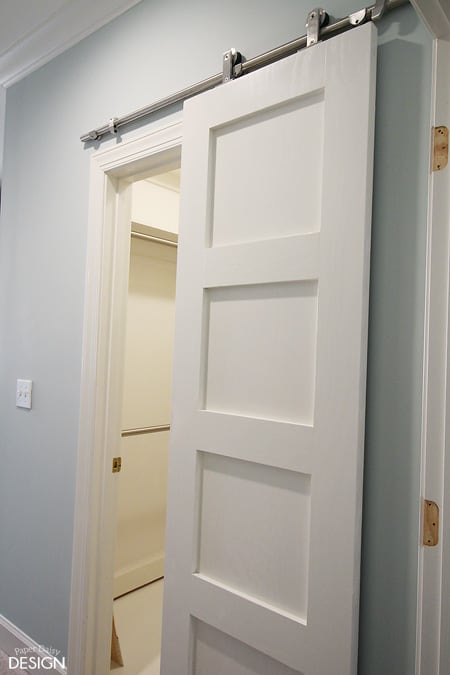 And y'all, even I'm surprised at how giddy I am over my new "mini-dressing room closet." My goal was to achieve a closet with more storage and a better use of space. But, as the design and build process progressed through the week, it is going to be so much more than functional, maybe even a bit like a little jewelry box.  I've got a few finishing touches to get to this week, so stay tuned for the full reveal!
On the home office front, which was #2 on the list of goals for the new year, things are coming along nicely.
The furniture arrangement has been worked out, the rug is here, and a few of the fabrics are in.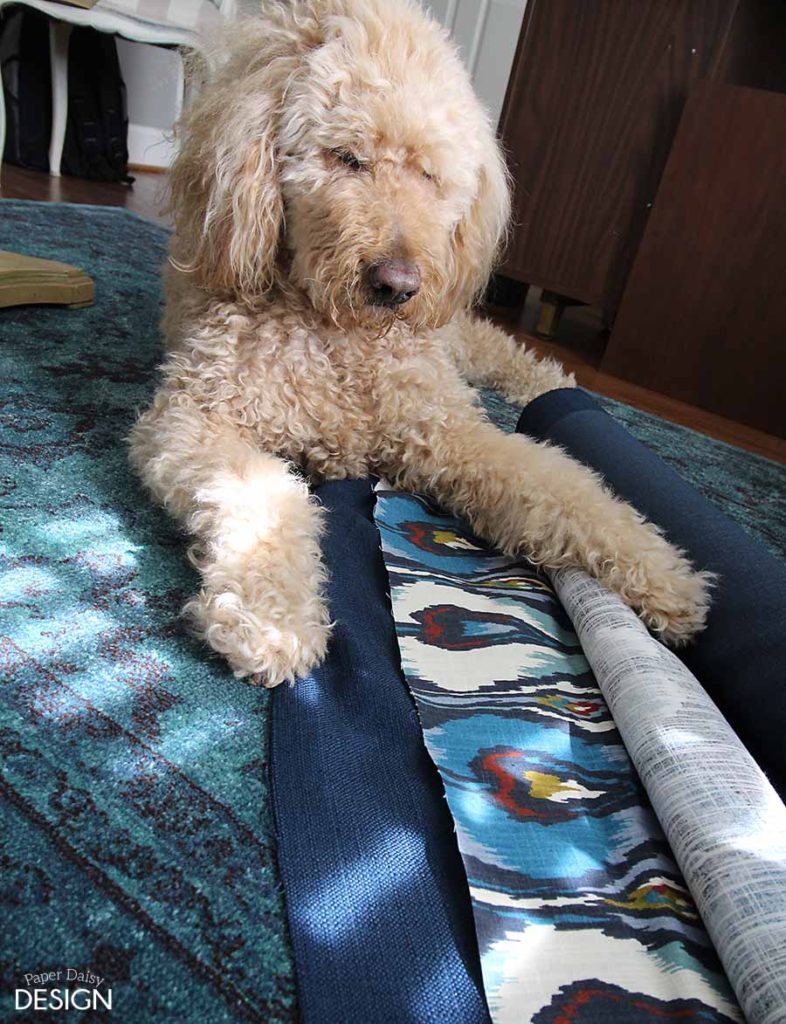 And thankfully, Tucker officially has given his stamp of approval on the new rug and the fabrics that will go on his settee in Richard's office.
What? Your dog doesn't have his own settee? Trust me, there's more to that story to be told.
Hope you had a great weekend. We dialed back the work load a little on Sunday to enjoy that football game. How about you?