My love for all things blue and white porcelain has remained a constant thread in my home accessory choices. So, when I wanted to refresh the mantel for summer, displaying my blue and white collection seemed like a perfect way to also showcase blooms from my garden.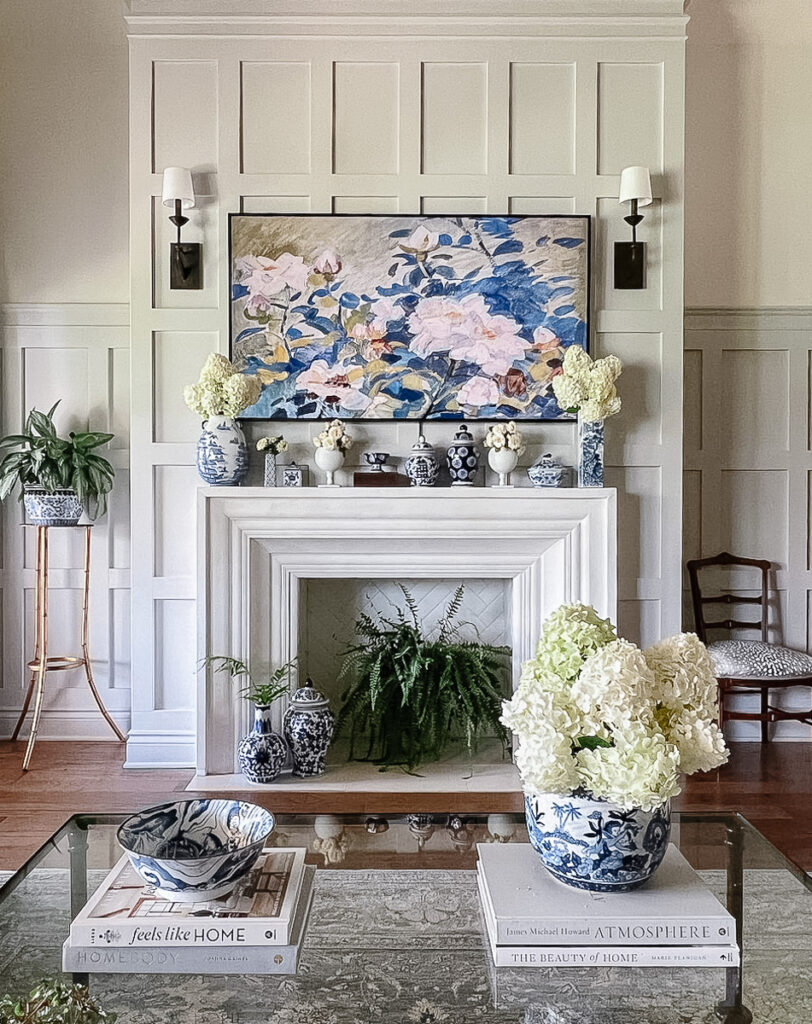 While much of my collection has been thrifted from sources like Facebook Marketplace, Ebay, Etsy and local antique malls, I have been able to find some really great looking pieces to purchase online this summer.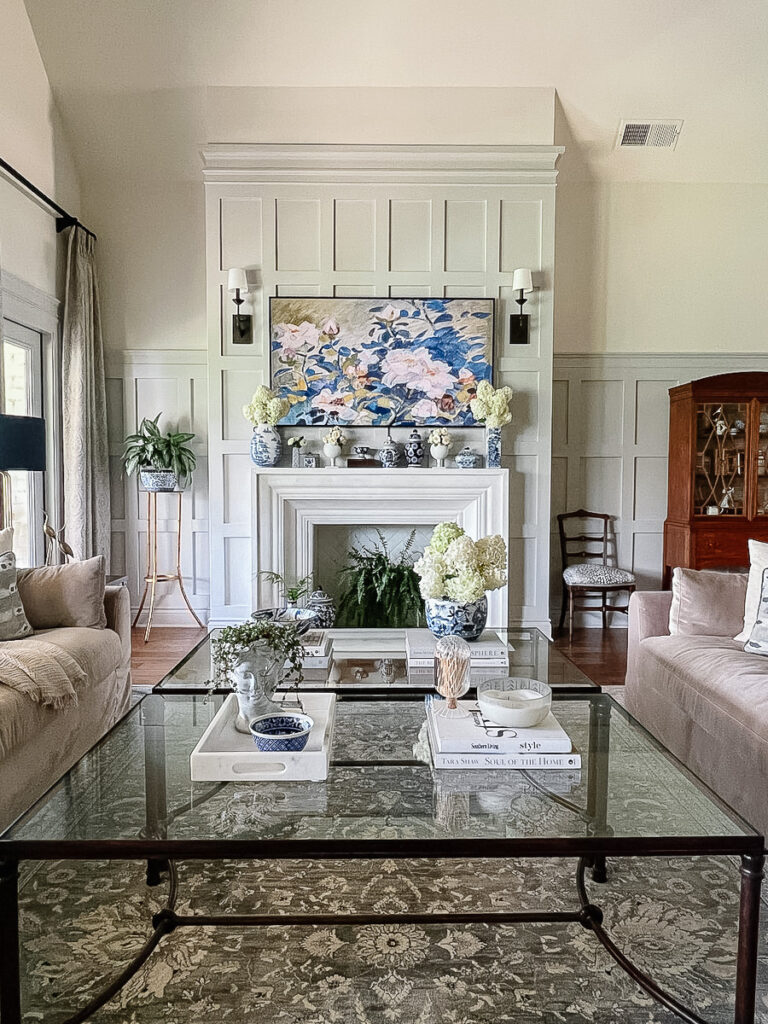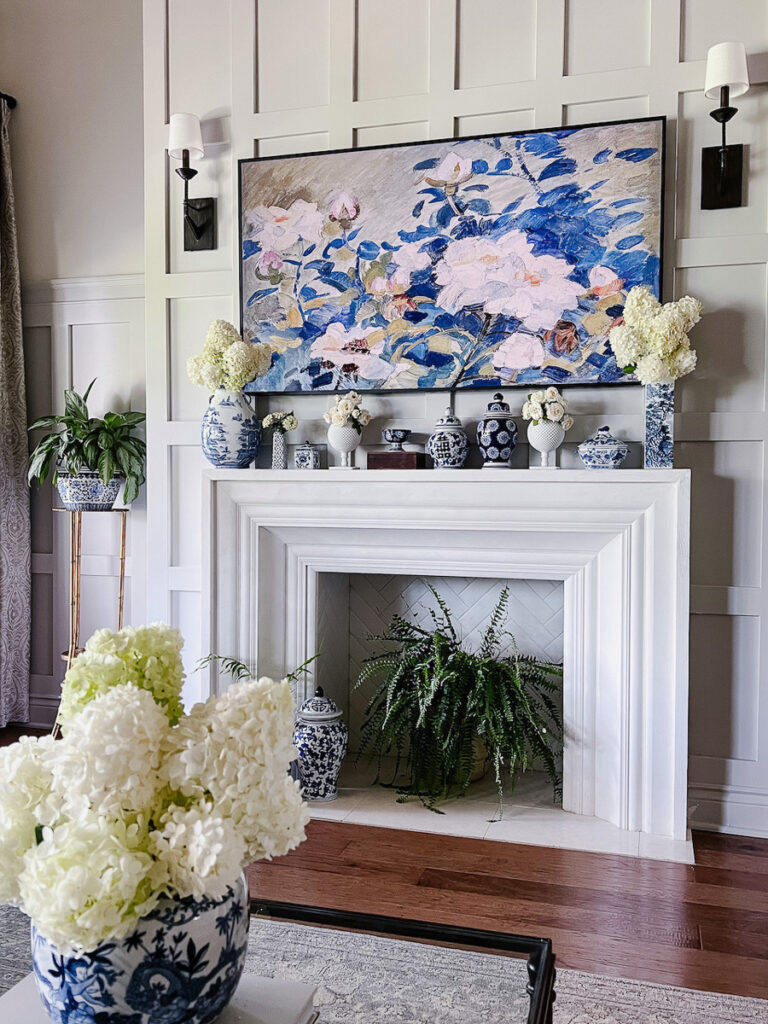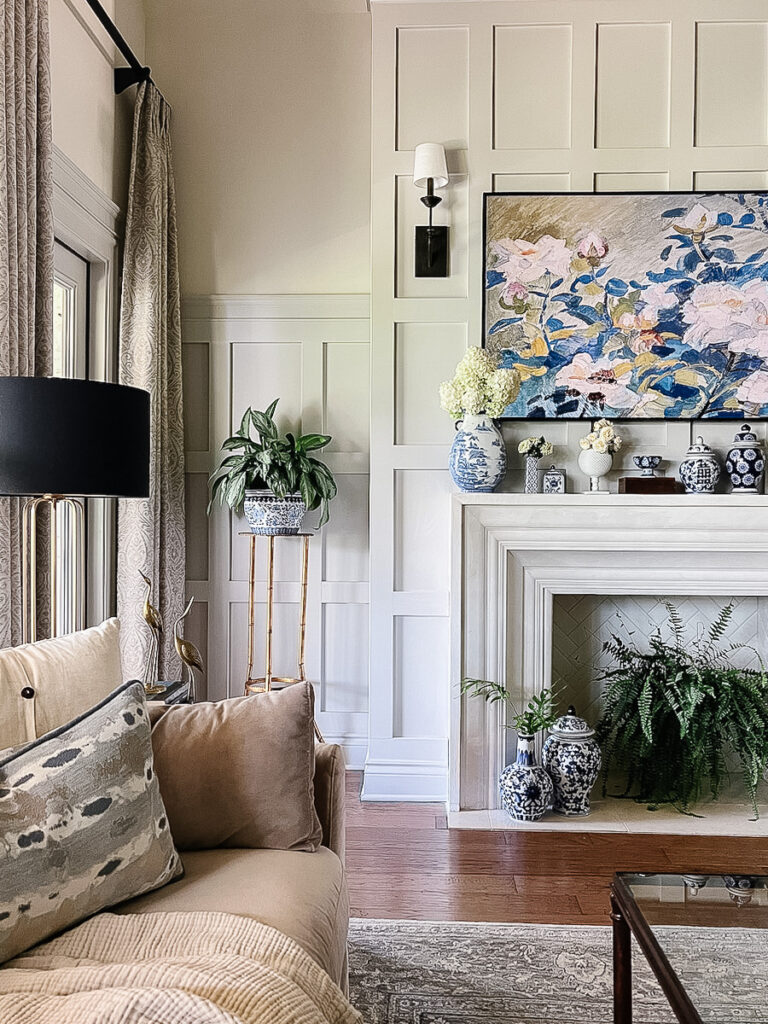 Recently, I added to my blue and white planter collection to style our new patio extension.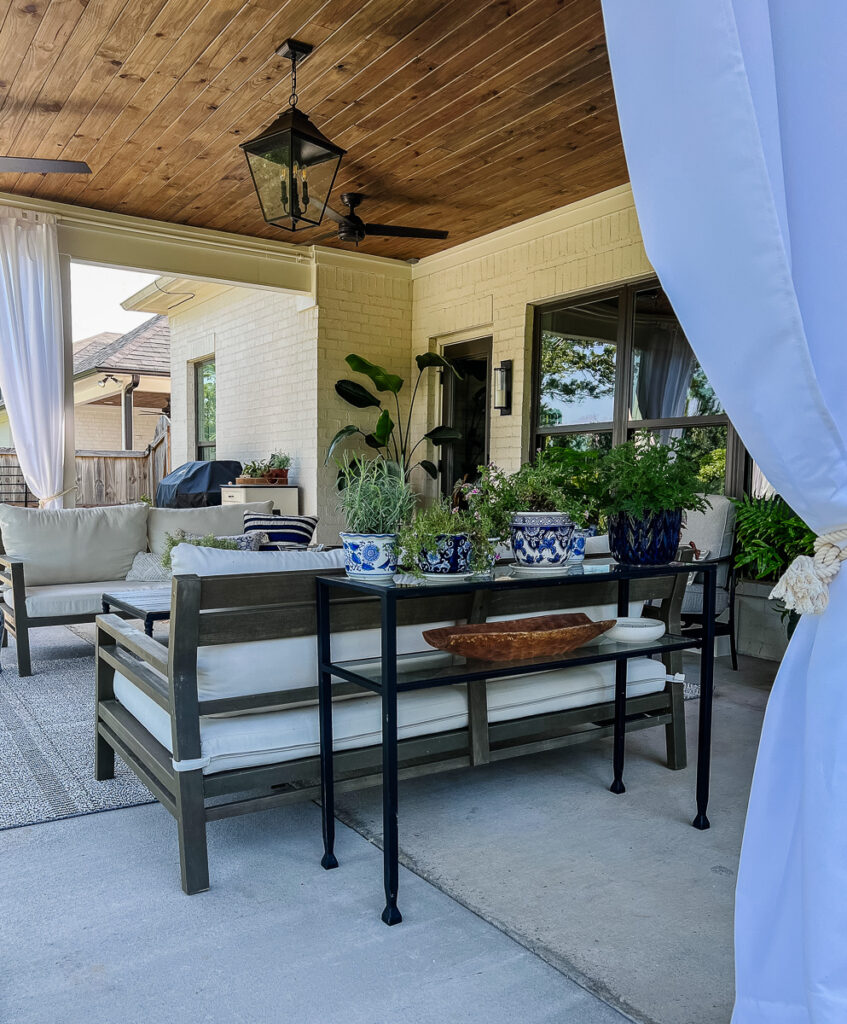 I could not think of a better way to combine two of my favorite things. Plants and blue and white porcelain!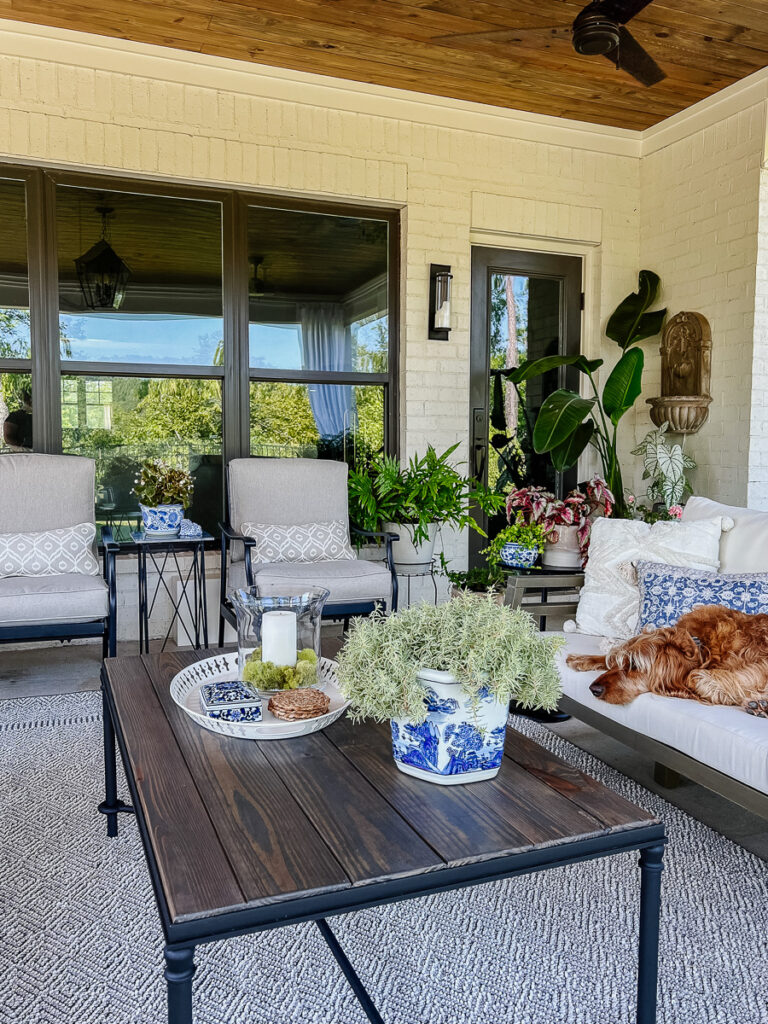 While I added sources to the patio blog post for some of the planters, I thought it might be helpful to put together a round up of all things blue and white here on this post.
My goal was to create a collection of blue and white jars, vases and planters under $100. I broke them down into price ranges for you too!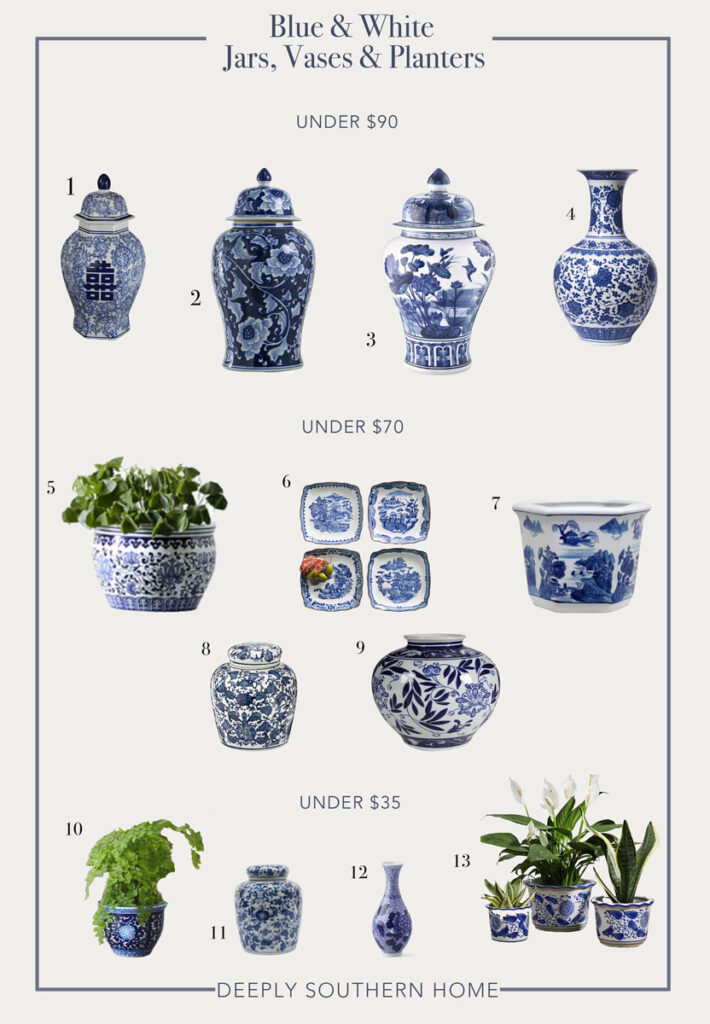 You might notice there is a token set of plates, not really fitting said categories. I thought they were such a great find! This will be my next purchase because my everyday blue and white dishes didn't come with dessert plates.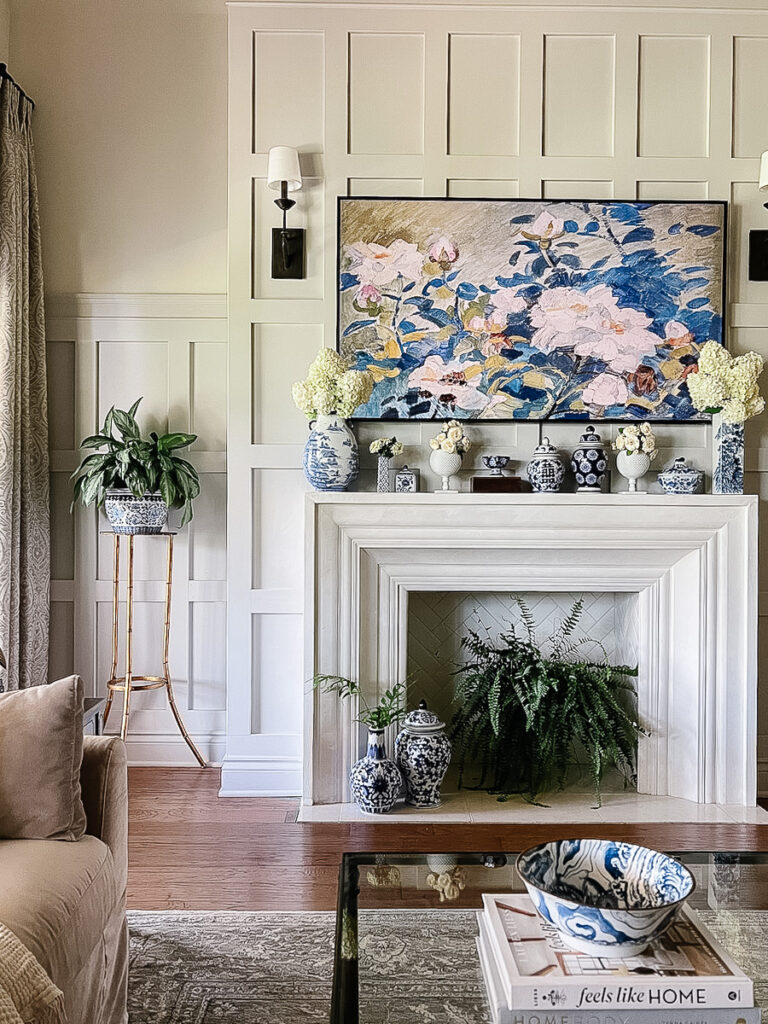 The only other recent blue and white purchase, that didn't fit the categories and is just over the $100 budget I had set, was this garden stool or table I asked for on my birthday.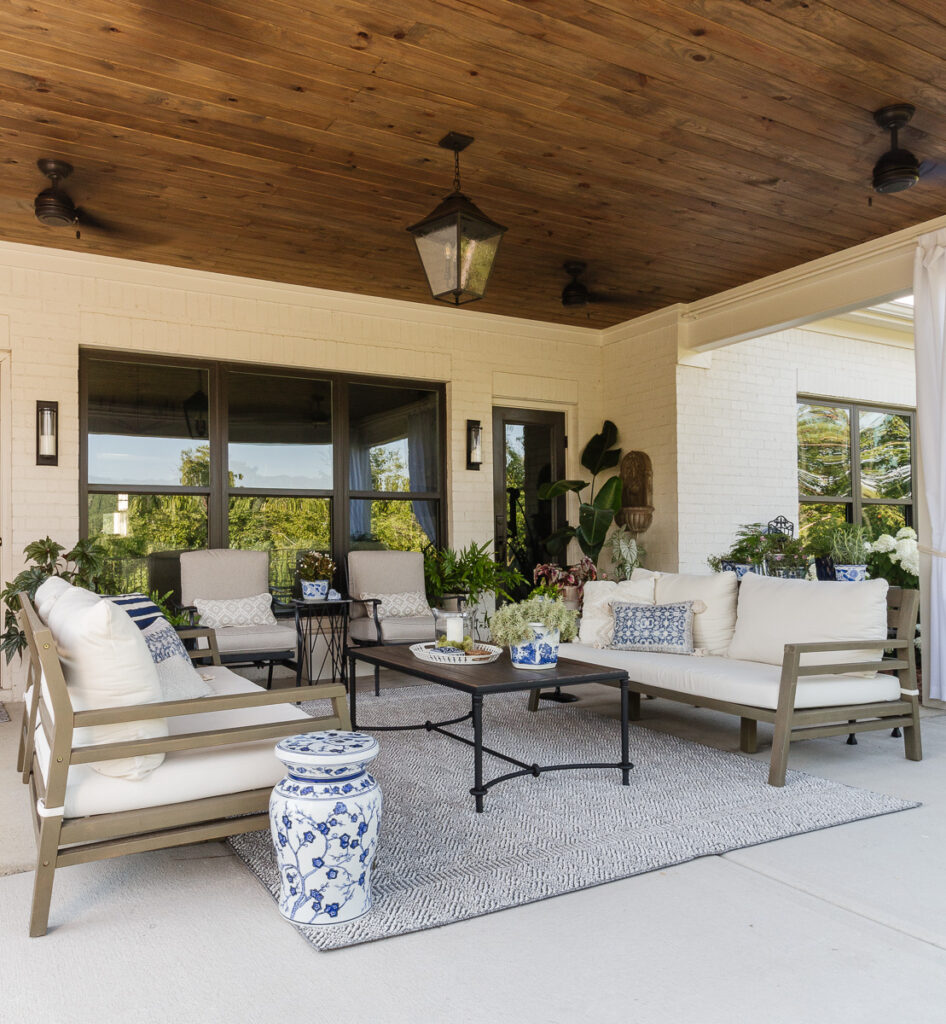 I absolutely love it and felt like it was a good buy. The details of the painted cherry blossoms are quite beautiful.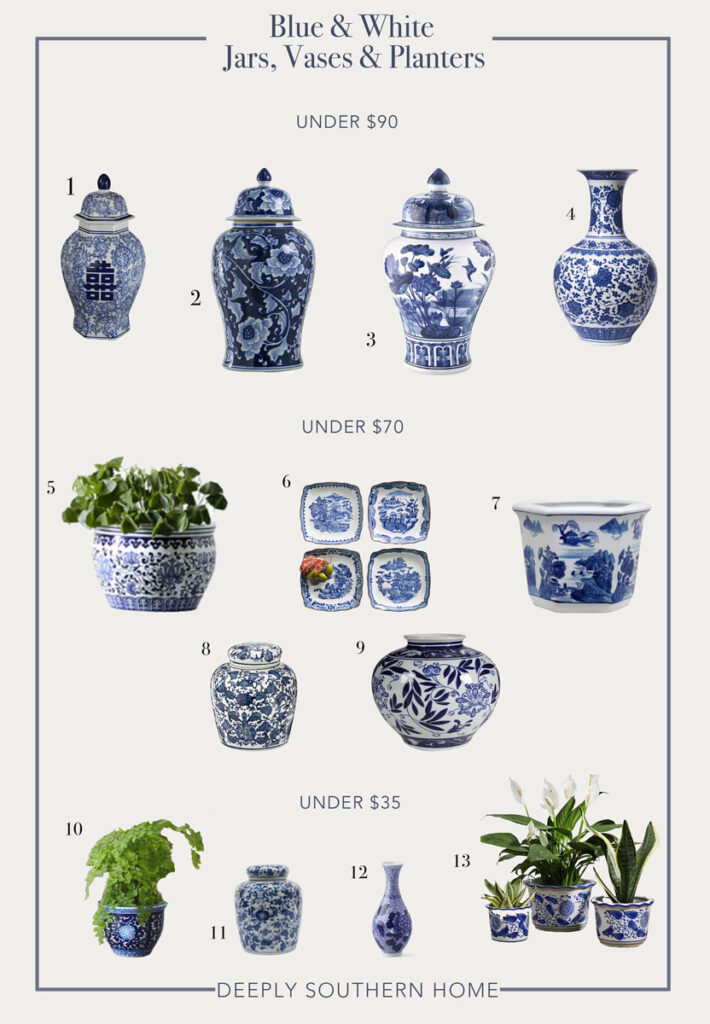 You can see more of our patio refresh styled with blue and white here.