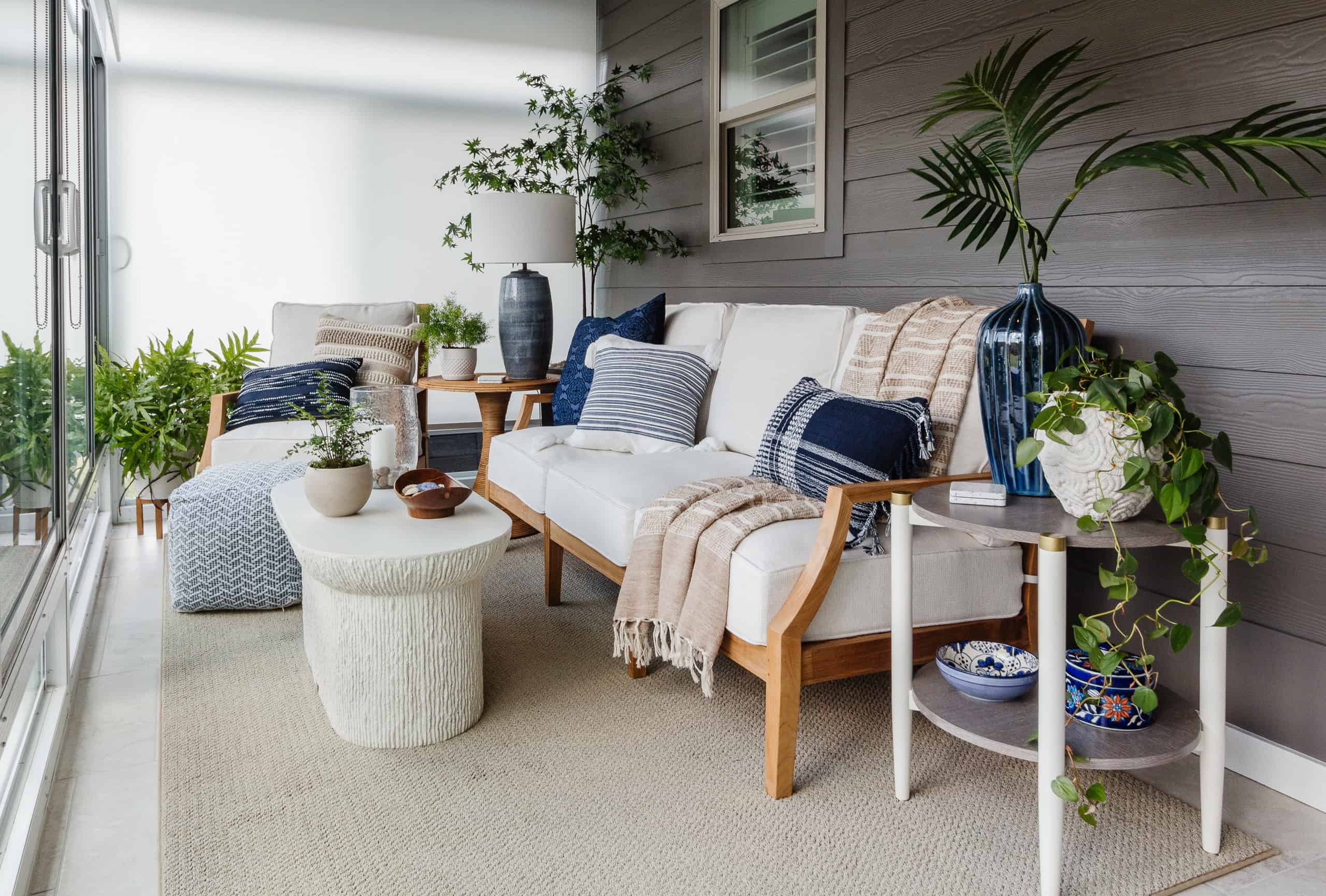 Finding themselves drawn to their patio for coffee in the mornings and relaxing evenings watching the birds that inhabit the grass-covered hill behind their home, they wanted to enjoy the space year-round.
I was honored they reached out to me to help them create an incredibly comfortable and inviting space. They also wanted a more modern aesthetic, with durable, long-lasting furniture and finishes.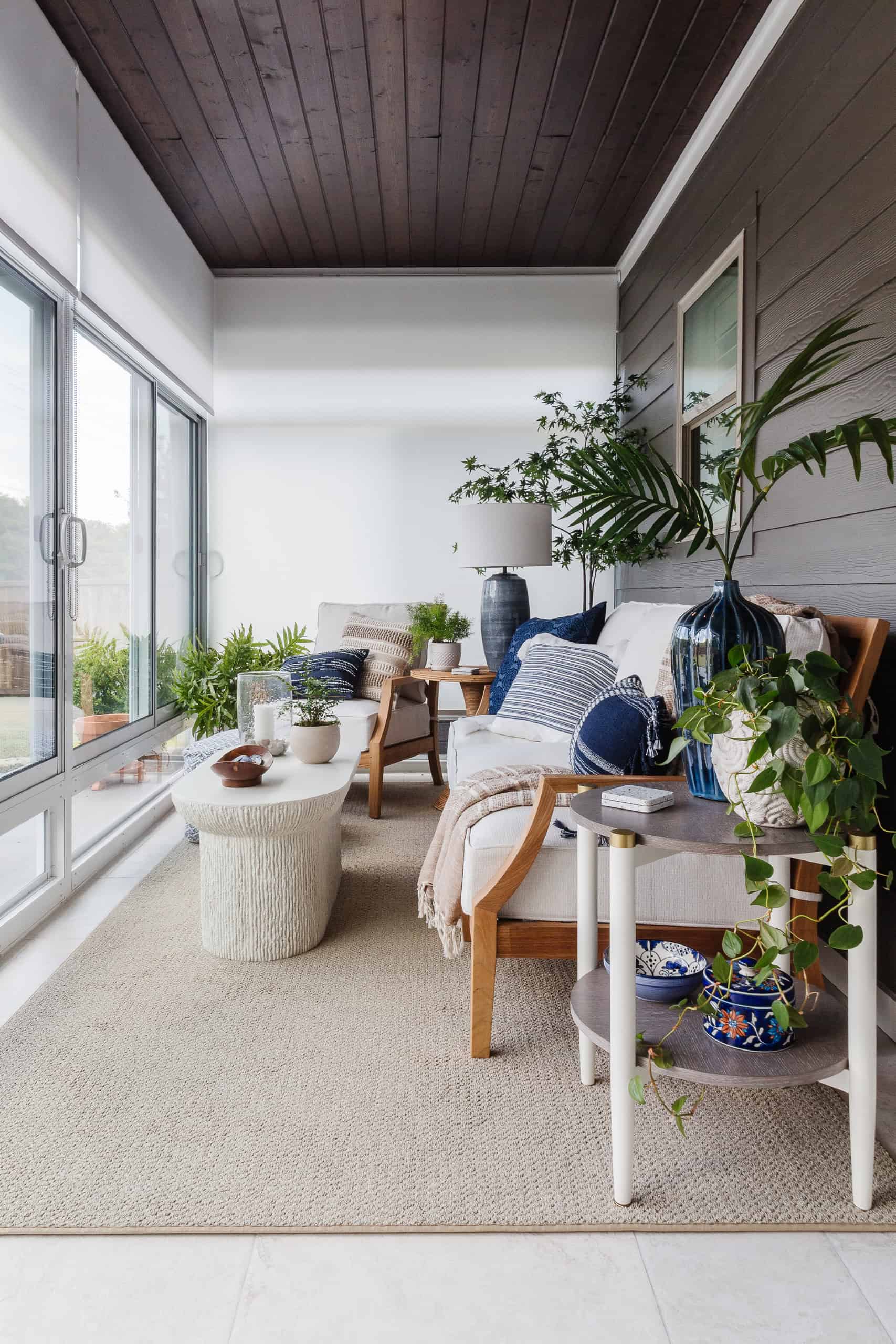 After investing in the full-length windows to transform the space into a proper sunroom, they desired a room that was more than just a catch-all of furniture.
The Before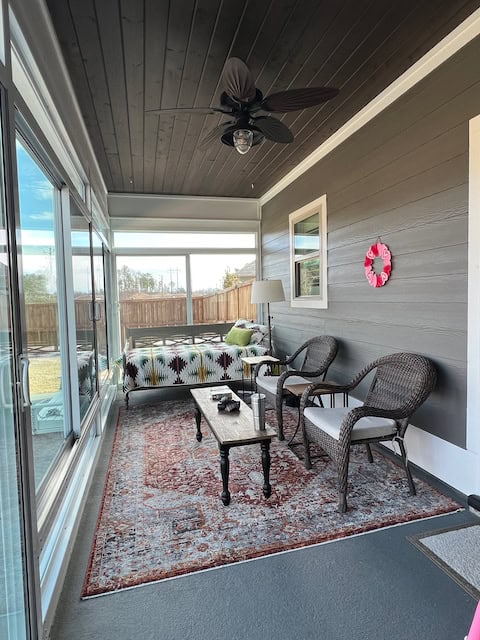 Creating a Room
For a converted space to feel more like a room and less like an afterthought additional layers of finishes are necessary. The floor was the logical place to start. We added a lovely soft stone tile in a classic Versailles pattern.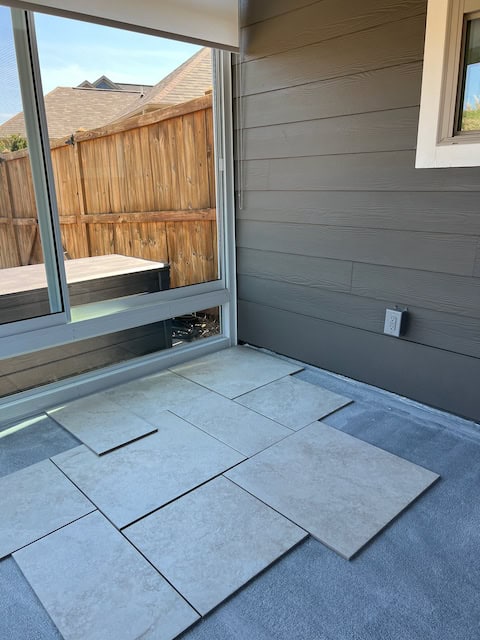 If you look closely, you can see I also had my contractor paint the lower flashing the same color as the siding. After the floor was installed, he added a simple baseboard.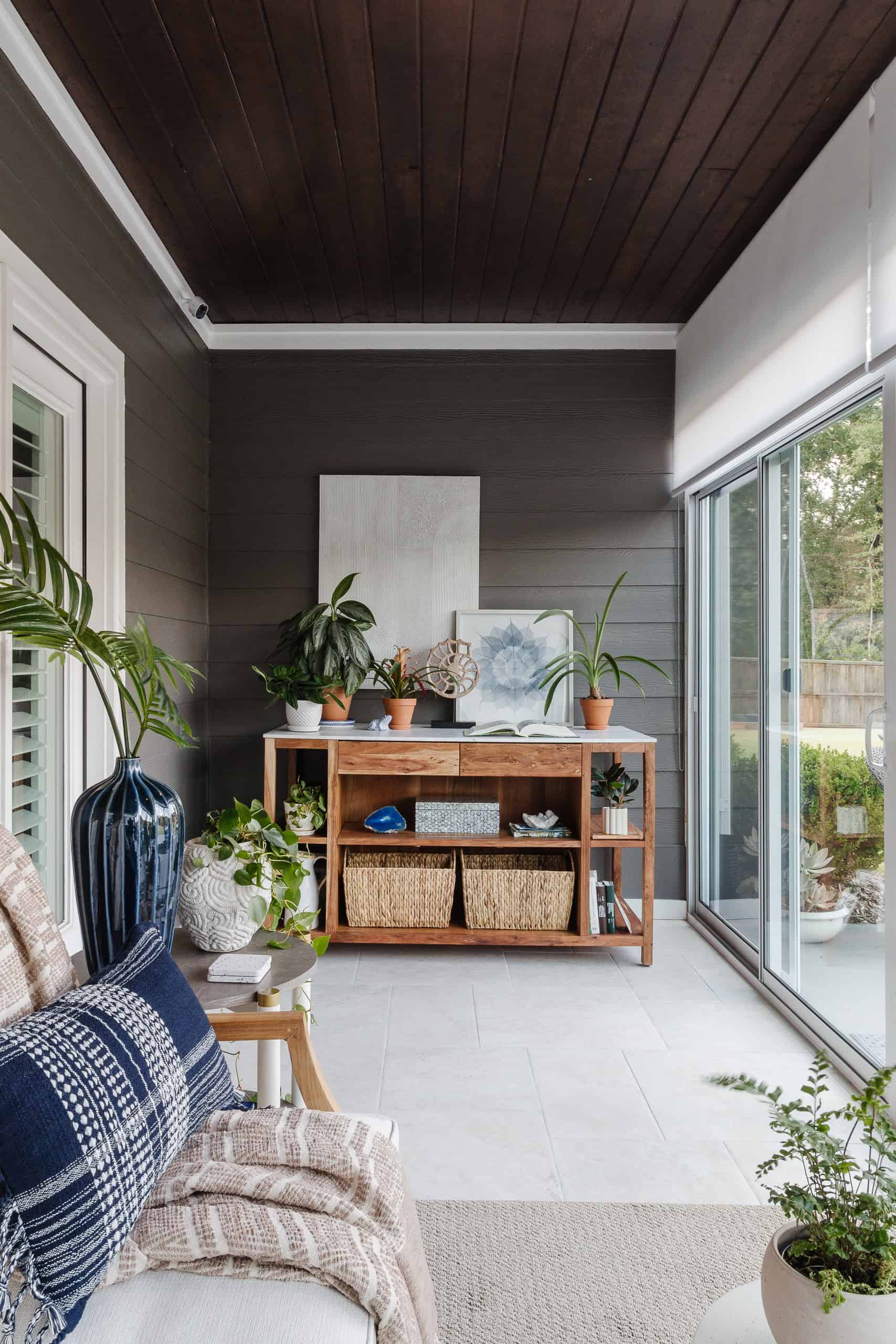 A custom rug was made to fit the space and define the seating area. The subtle weave brings a softness, texture and warmth to the room.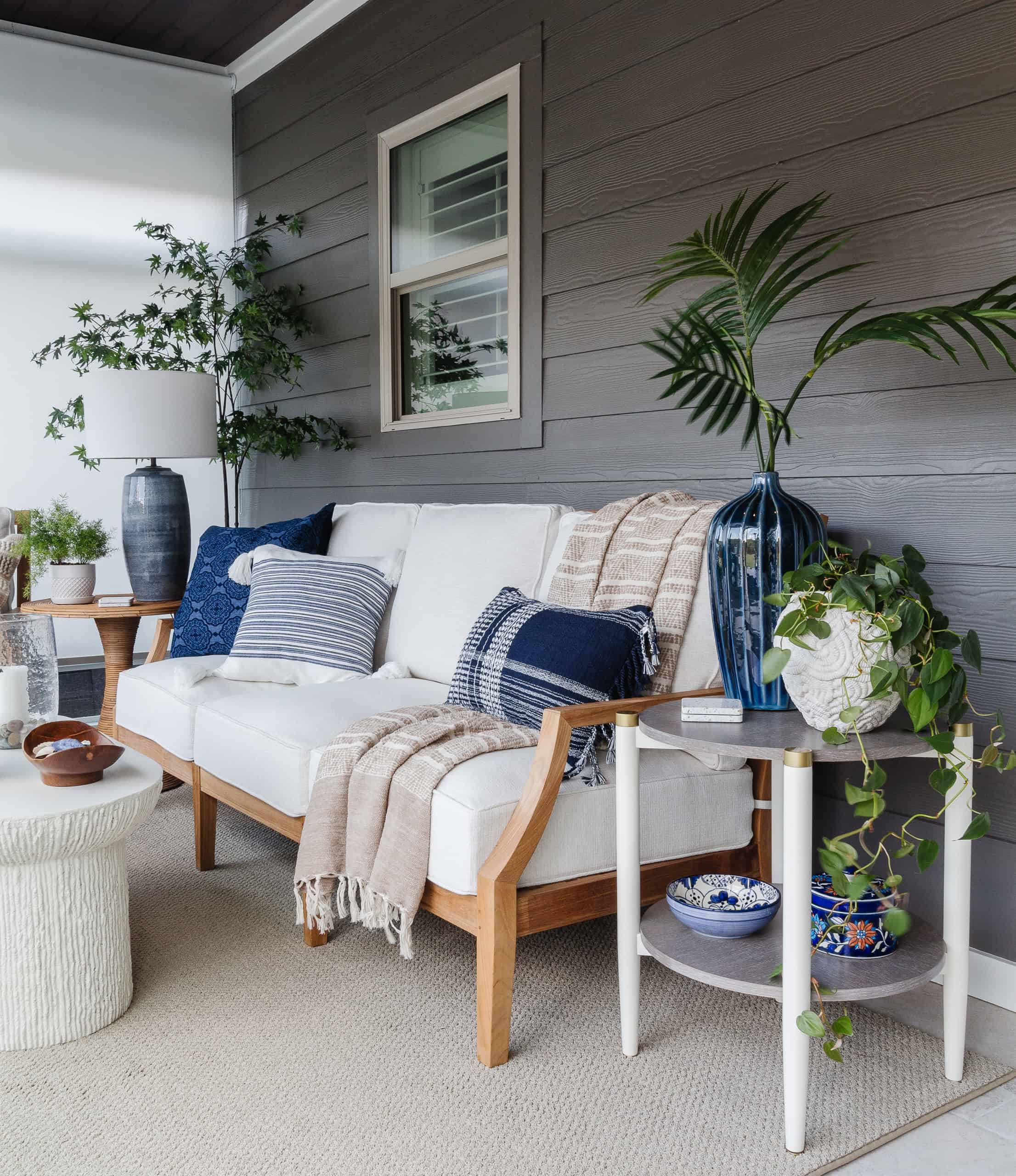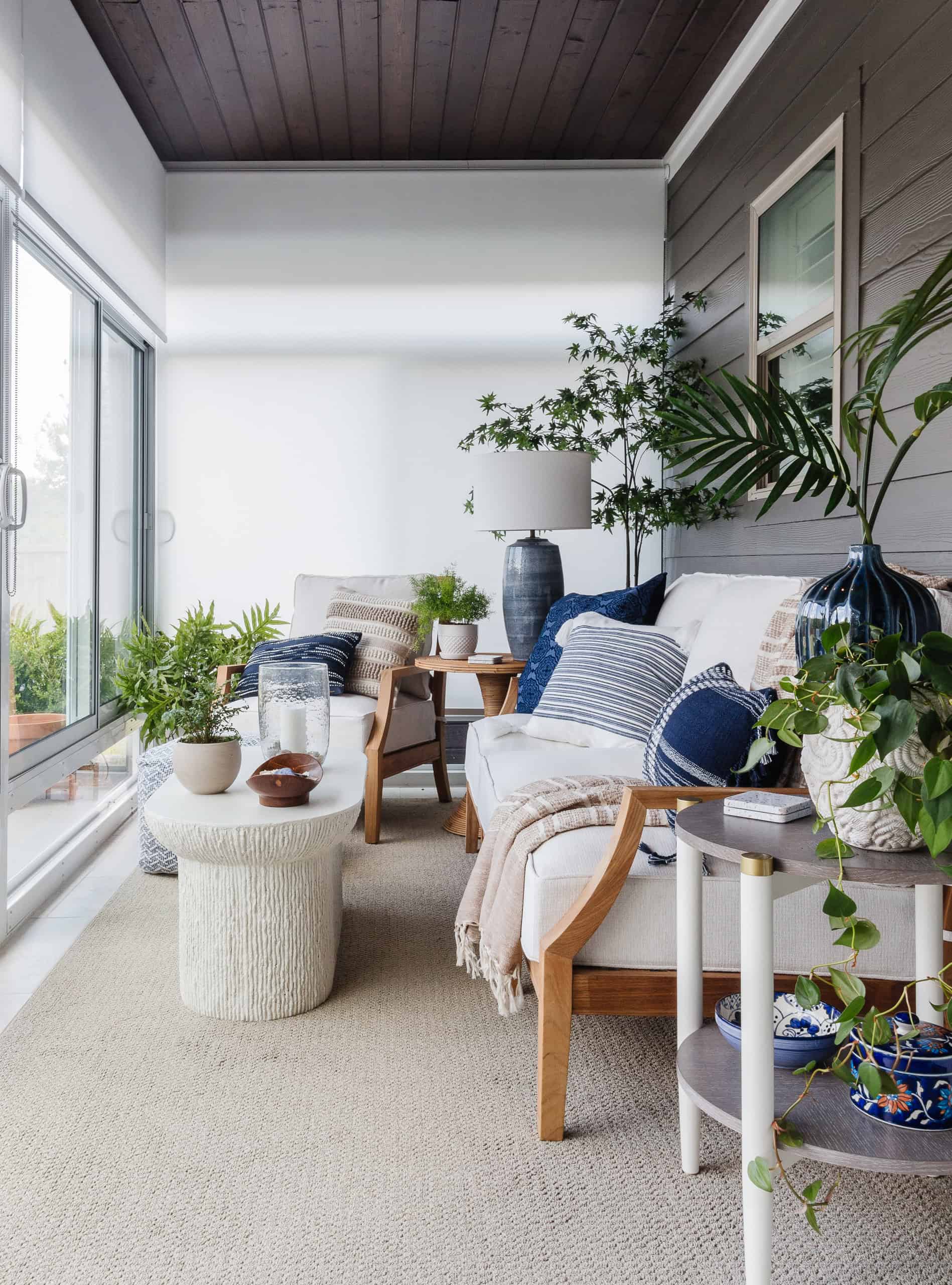 Mixing warm woods like teak and bamboo with soft whites and loads of texture are elements I lean into for sunrooms.
The blue tones in the pillows, the client's favorite color, echo the expanse of sky captured by the floor-to-ceiling windows.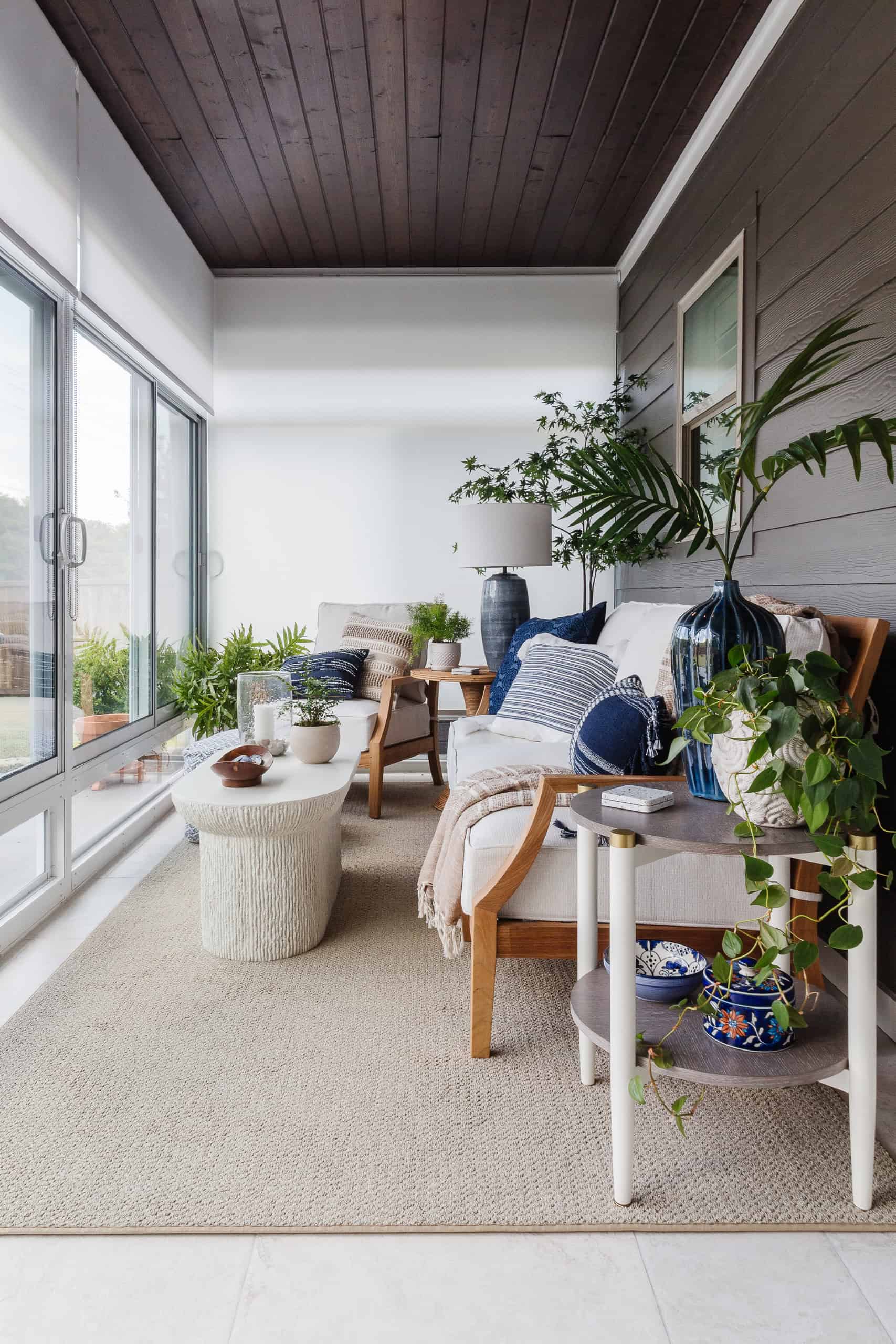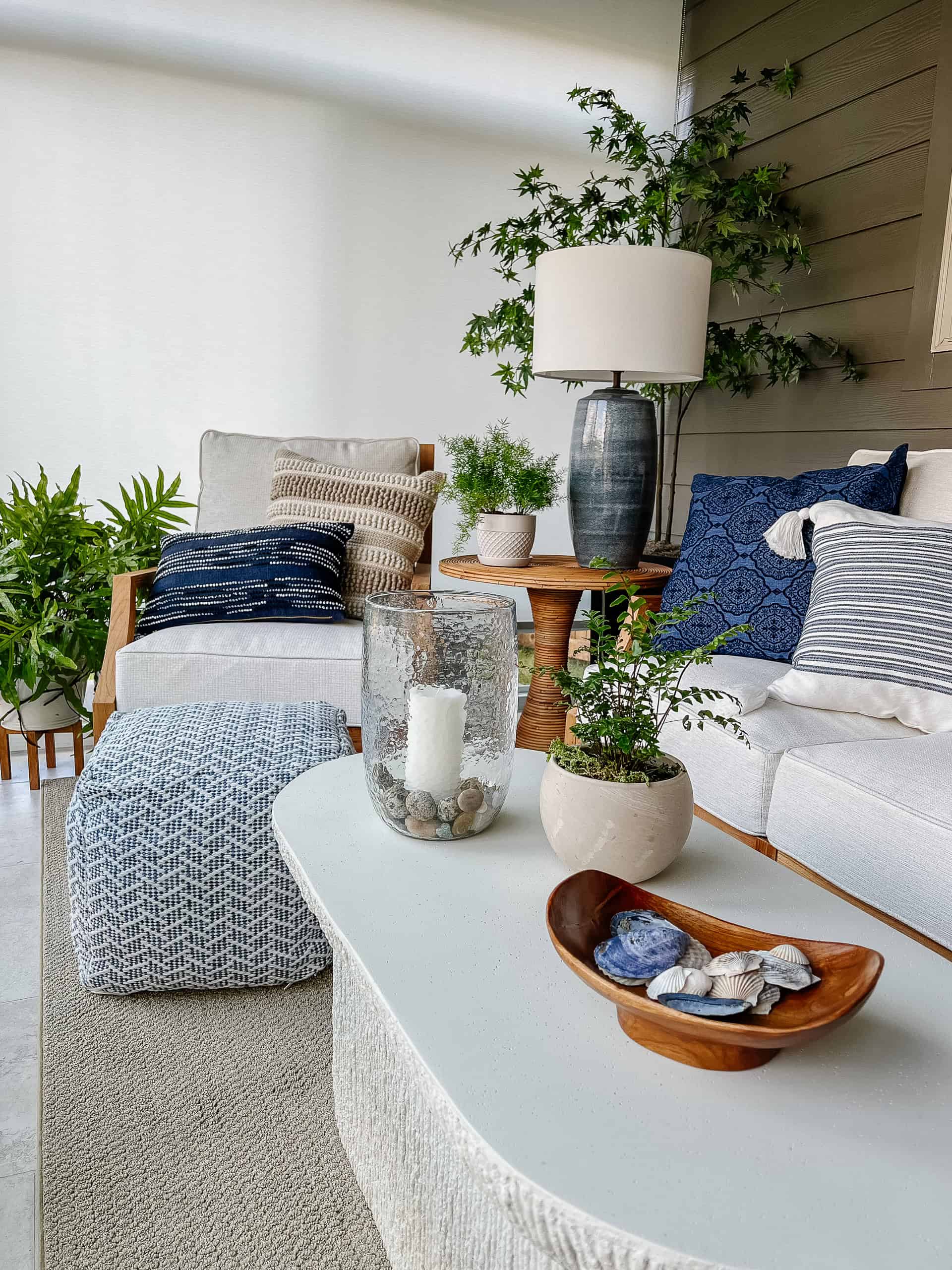 Opposite the seating area, a teak console creates an opportunity for a display of plants, a necessary ingredient for any sunroom in my design book. This piece can also be used as a freestanding island. I thought that was a nice option if they ever wanted to set it up as a bar area. (The opposite side has an opening for a couple stools.)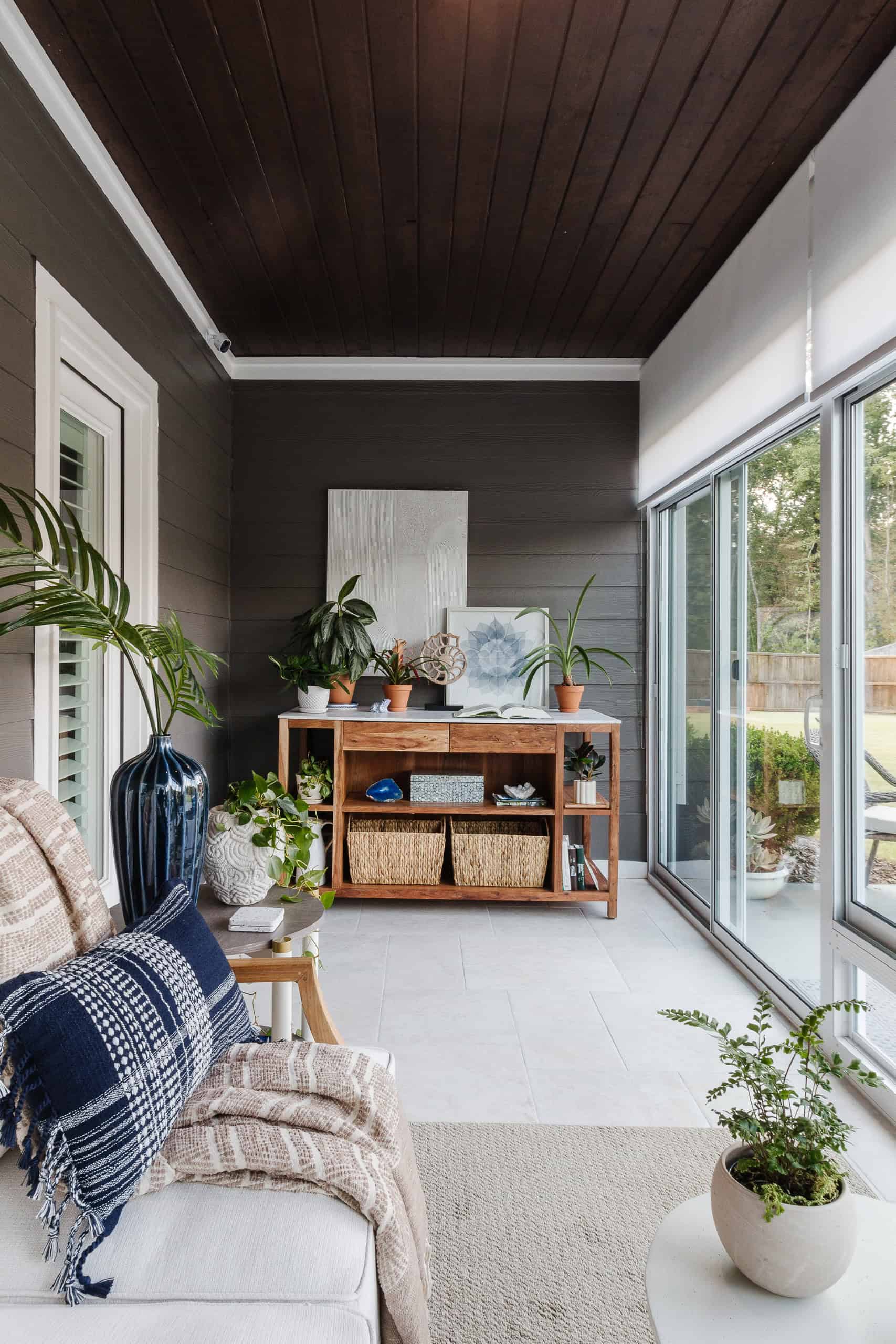 Create Your Own Oasis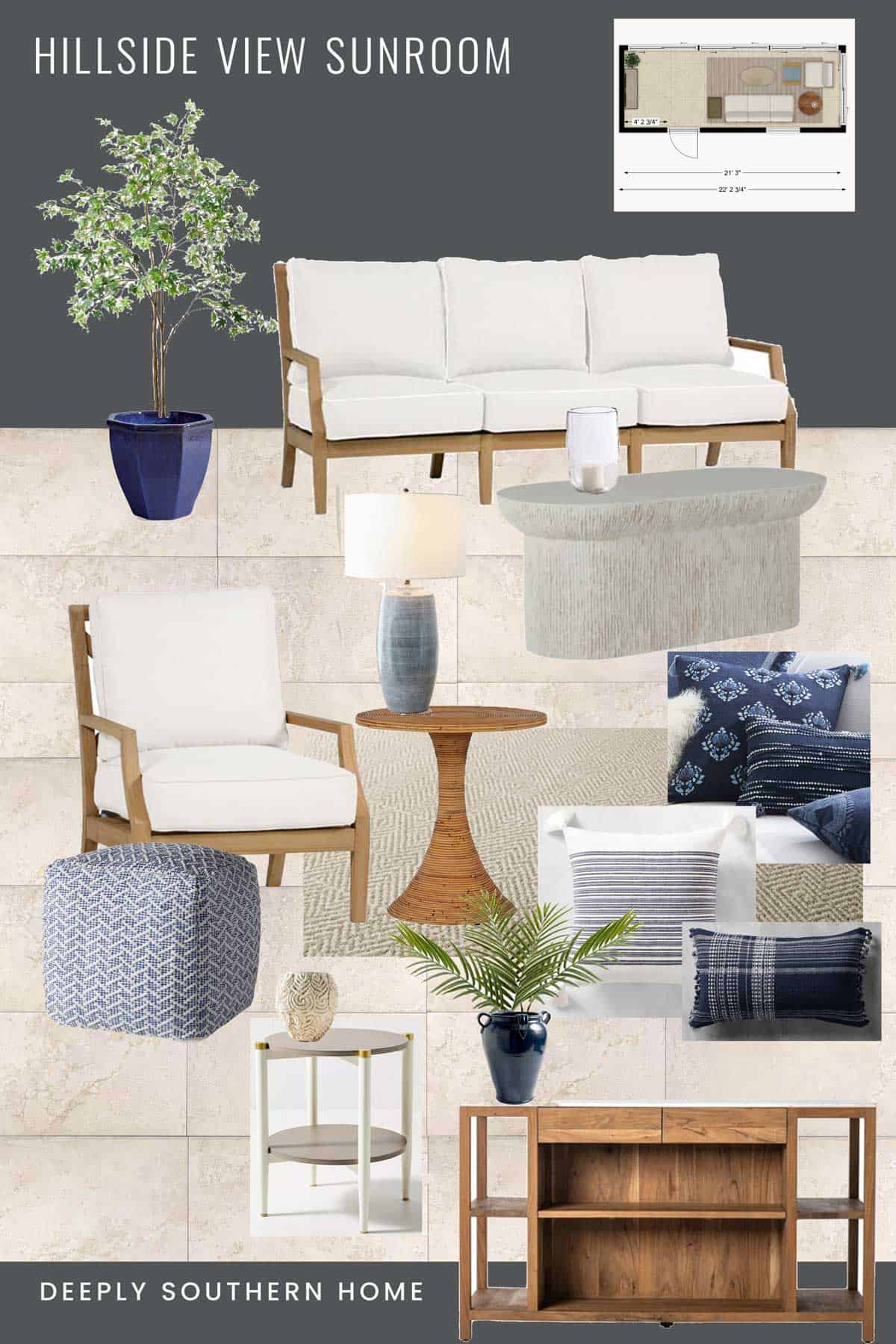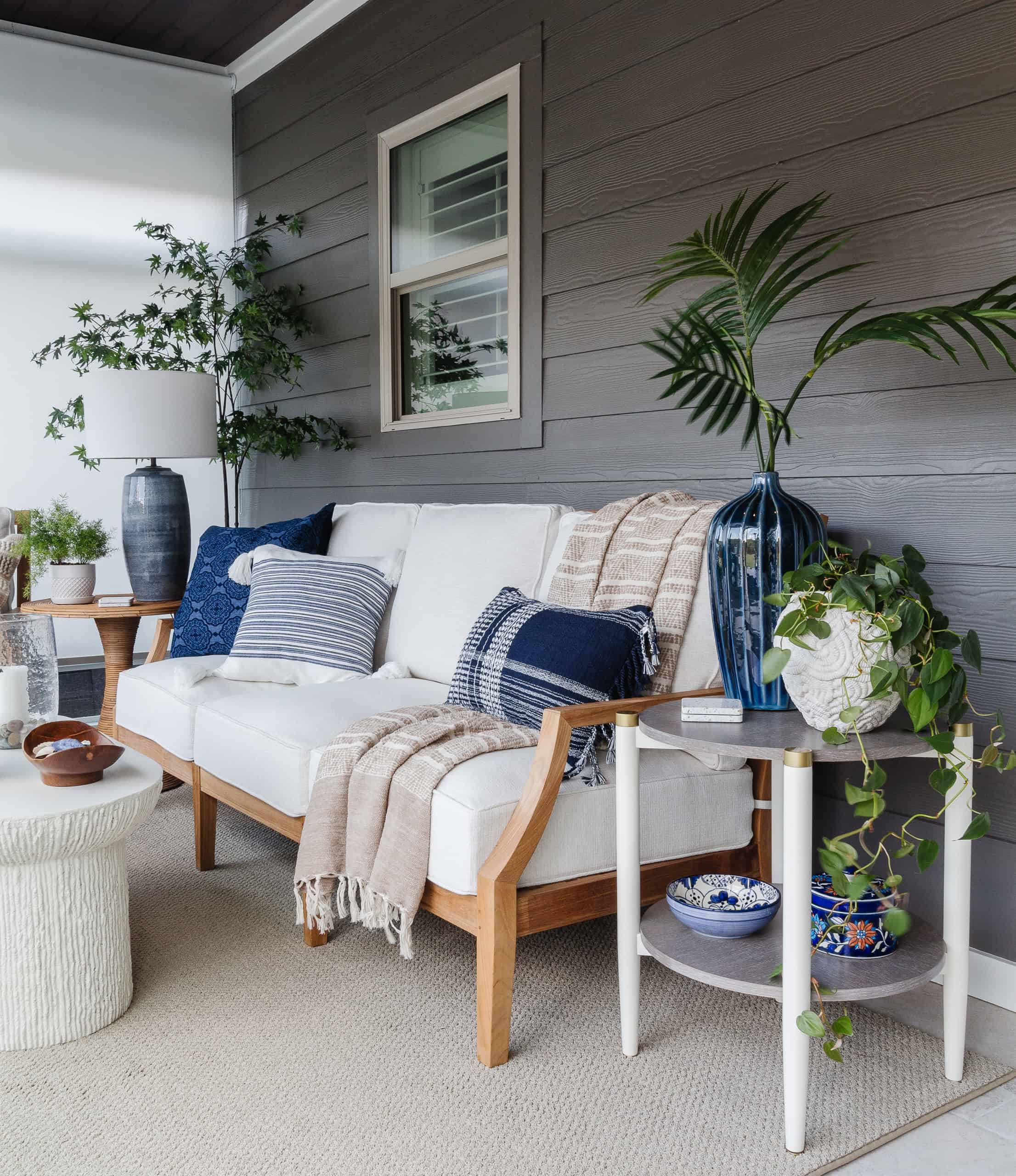 The best compliment I can receive is when a client reports that they absolutely love their new sunroom and enjoy it as much as they had hoped! I mean, who wouldn't want to spend every minute here?